This was the lamest episode ever! It doesn't deserve to be reviewed at all but I am going to write a few lines only because I would like to hear from my regular readers. When Saniya left the house, I couldn't help but wonder………Why is Ehtesham still living in the same house as Sehrish? Why can't Ehtesham just divorce Sehrish? Why is Sehrish still complaining? Why does she even think there is a way for her to make Ehtesham change his mind or more like his heart? So many questions but there can't possibly be any logical answers to these questions because none of what we see on screen now makes any sense whatsoever. Sanam Saeed's red lipstick and the candle light dinner definitely did not save the day!! The reason Ehtesham tried to please Sehrish, all over again was beyond ridiculous….he didn't want Saniya's qurbani to be wasted…yes lame!!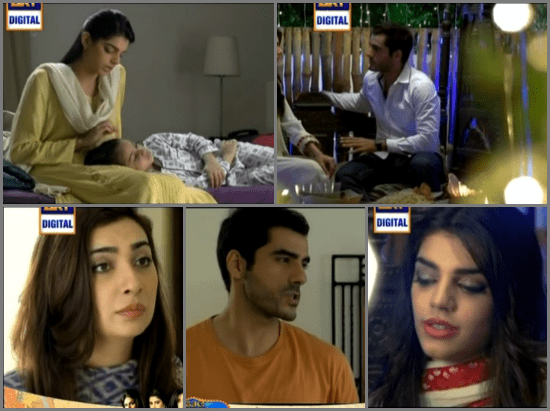 I can't see Saniya as a bechari even though we are being pushed into believing that she is very special and a bechari at the same time. Why does Saniya get so effected by everything that Sehrish says? Doesn't she have a mind of her own? Oh wait, I forgot, all the characters lost their mind along with their personalities when the producer decided to make the most of the viewership that Shukk had because of a strong storyline and characters they could connect to…something that is ancient history now!!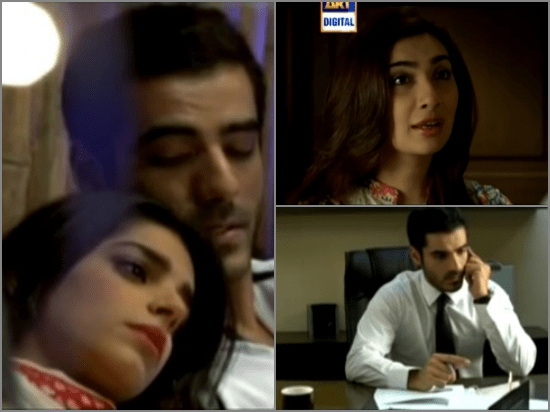 Now that Sehrish's mother in law has left, she has her mother to give her expert advice. I wish one of these women was wise enough to advice her to leave Ehtesham. The episode ended on a lame note too! Guess what, there was no preview for the next episode either … as if we are dying to find out what happens next!
I hope and pray that the play ends next week.
Fatima Awan