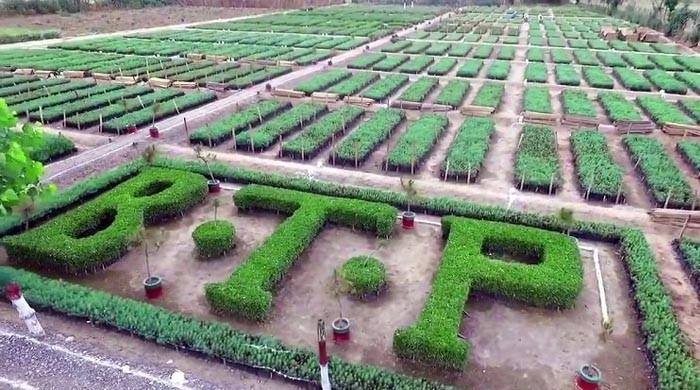 ISLAMABAD: The Supreme Court has taken notice of the Billion Tree Tsunami Project and sought all the details.
The Supreme Court, headed by Chief Justice of Pakistan, heard a case related to tree planting along rivers and canals in which the court took notice of the Billion Tree project and immediately summoned the Secretary Climate Change.
The Chief Justice of Pakistan remarked with an apology that, the entire staff of KP Forest Department is a thief. There are no trees in Nathia Gali, Malam Jabba and Murree, where is KP's Billion Tree Tsunami?
Chief Justice of Pakistan has remarked that Islamabad administration is very proud. Where have 500,000 trees been planted in Islamabad? All the trees are probably planted in Bani Gala.
The court also reprimanded Environment Secretary KP and said that you should be sent straight to jail. Naran Kagan has become garbage. There are no trees along the rivers till Karachi.
The court said that how many funds have been spent on the project so far? And the justification for spending the funds should also be presented with the record, how many trees were planted and where? Provide all details including photos.
The court also sought satellite images from the Ministry of Climate Change.
The Supreme Court also ordered the Sindh government to plant trees around lakes and highways.
The court expressed frustration over non-receipt of the report by the Sindh government and issued contempt notices to the Sindh and Punjab governments.