Opening Thoughts – Brilliant:
Ohkay so, Surkh Chandni ended last night. I had left reviewing this drama because I found it a bit slow and quite a bit depressing, however, I continued to follow it right till the end. Not reviewing it was basically a conscious decision that I made because I felt I won't be able to do justice to it because after quitting its review & watching it on its own, I got the liberty to forward the scenes that did not appeal to me or I found repetitive. However, the last episode absolutely gave me enough reasons to discuss it because it was a very convincing end which was perfectly written and executed.
A Different Take on The Subject:
The journey of Surkh Chandni in simpler words is basically a struggle story of an acid attack victim. We have seen quite a few dramas based on this subject in the past but Surkh Chandni stands above them because of the way Aida's journey was shown. The thing that was highlighted every step of the way was the fact that a person who goes through this needs nothing but continuous support, love & encouragement. This is what made Surkh Chandni absolutely different & better than the rest of the dramas that dealt with the stories of acid attack victims. The best & most endearing aspect of Surkh Chandni was the amount of love Amaan had for Aida & how he stood against all odds to not only prove his love to her but to the world too. This kind of relationship & support coming from a husband was quite refreshing in a drama which otherwise was quite serious & depressing at a lot of points. I am glad that the writer & the director didn't even for a second shift the focus on something else but continued to show that Amaan was a man of substance who stood by his words & did everything he could in his might to bring Aida out of misery.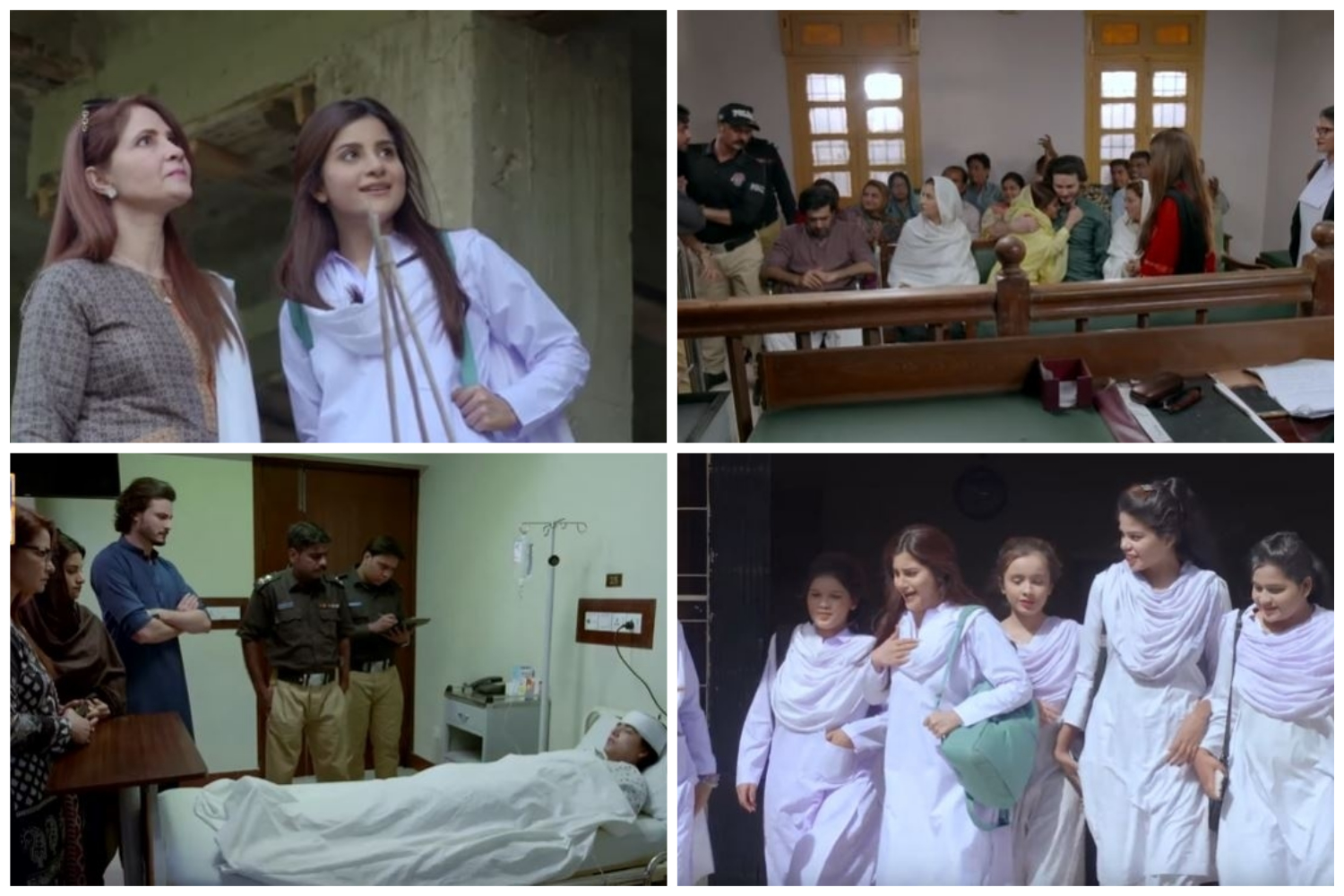 The Characters:
The drama ended last night & even though I did feel that may be Shumaila will not only be forgiven & accepted by Aida's family, I kind of felt the ending that she got was justified. Shumaila did confess about all of her wrongdoings but then, she would've had too much of a baggage to carry for the rest of her life if she had gone back to living with Mukhtar with his entire family. Shumaila mistreated Mukhtar's mother, she cheated on Mukhtar & kind of knew that Jawad was planning Mukhtat's murder. Shumaila also played a role of an ally when Jawad threw acid on Aida's face. Shumaila asked for forgiveness, she didn't even need to do that because even before she regained consciousness, Mukhtar's entire family was feeling bad for her & they chose to stay by her side. I did feel may be Shumaila will go back & lead a normal life filled with regrets & remorse but I think it was totally justified that she passed away. It was however good that she didn't die miserable, she confessed, she made sure Aida got her justice, she helped putting Jawad behind bars for the rest of his life & in the end, she had this sense of satisfaction that no one in her husband's family hated her, rather they all were ready to forgive & move on. Shumaila also had this contentment that her daughter will be well taken care of by Aida & Mukhtar's mother. It was a sad end that Shumaila met but it was totally justified & just right!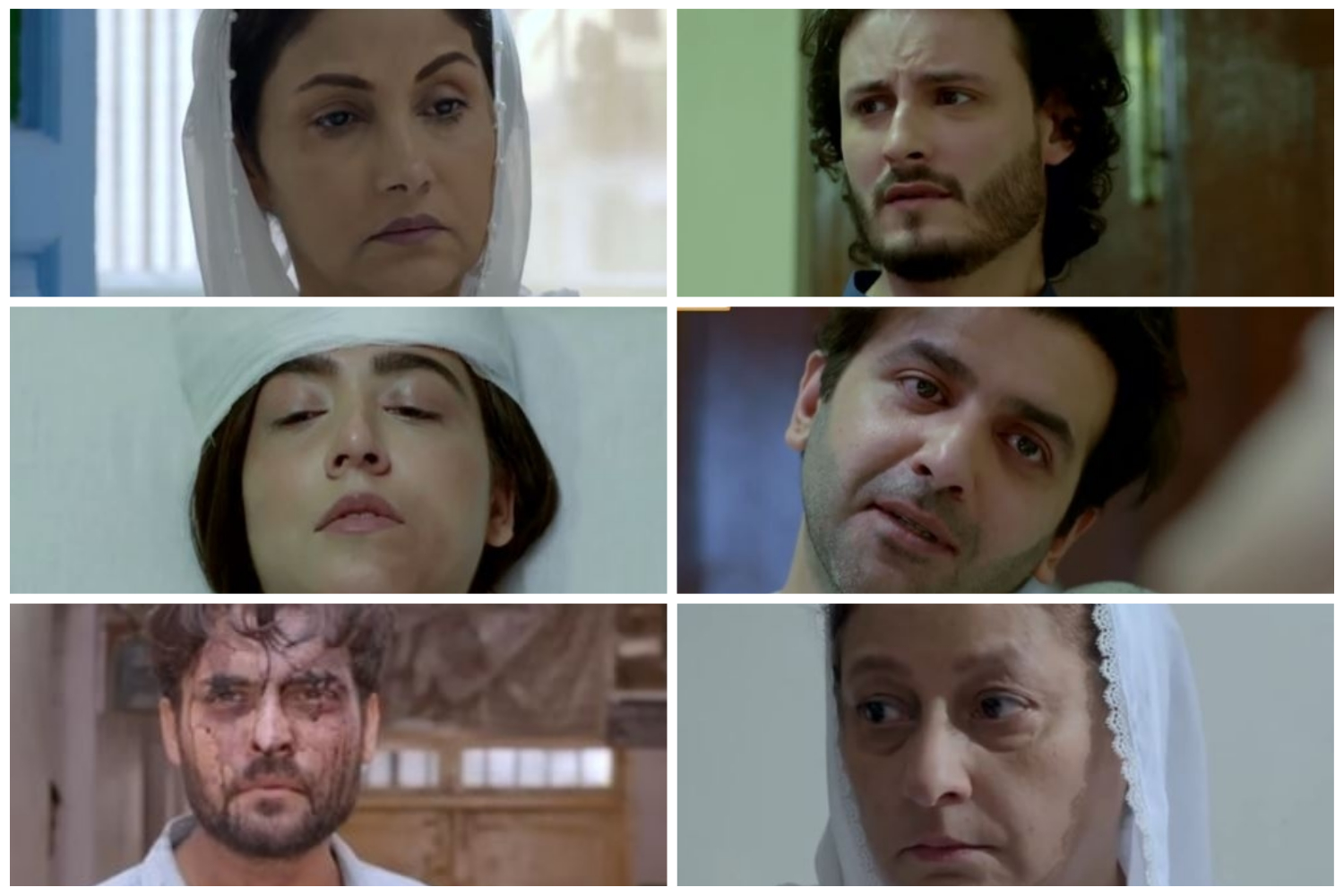 Jawad was a perfect case of man who grew up feeling entitled & it was instilled by his mother who made sure to let him know that he was above everyone else. Jawad continued to make one mistake after another but it wasn't because he didn't get Aida so he did all of that, it was basically he wasn't brought up the right way. His mother failed as a parent & Jawad then failed at life. Jawad continued to commit one mistake after another, one crime after another & thought that he will continue to stay unpunished because of his wealth but he was mistaken. The justice was served & Jawad was well aware of what had happened to him. I am glad they didn't show him losing his sanity or not knowing what his fate was going to be like. Jawad deserved to stay conscious & sane to understand that this prison cell was going to be the only world that he will know from now on!
Amaan & Aida's love story was not only a sweetest aspect of this drama but it was such a nice change from the typical equations that we get to see in different dramas. In Surkh Chandni, the best thing was that Amaan never once did question Aida or doubted her character. He always knew that all the things that Aida did or say came from a place of helplessness. Amaan always was aware of the things that Aida had to go through & the demons that she had to fight, be it in the form of her family or society. However, he knew that he had to stay determined because the love of his life was going to rely on him to get through the toughest phase of her life. Amaan's mother Safina was also such a beautifully written & played character. When do we get to see such Khalas or Mothers in law who go above & beyond to make sure their daughters in law feel safe, secure & loved? Safina knew that Aida's mother was helpless, so she decided to play the role of her mother as she knew this was the need of the hour!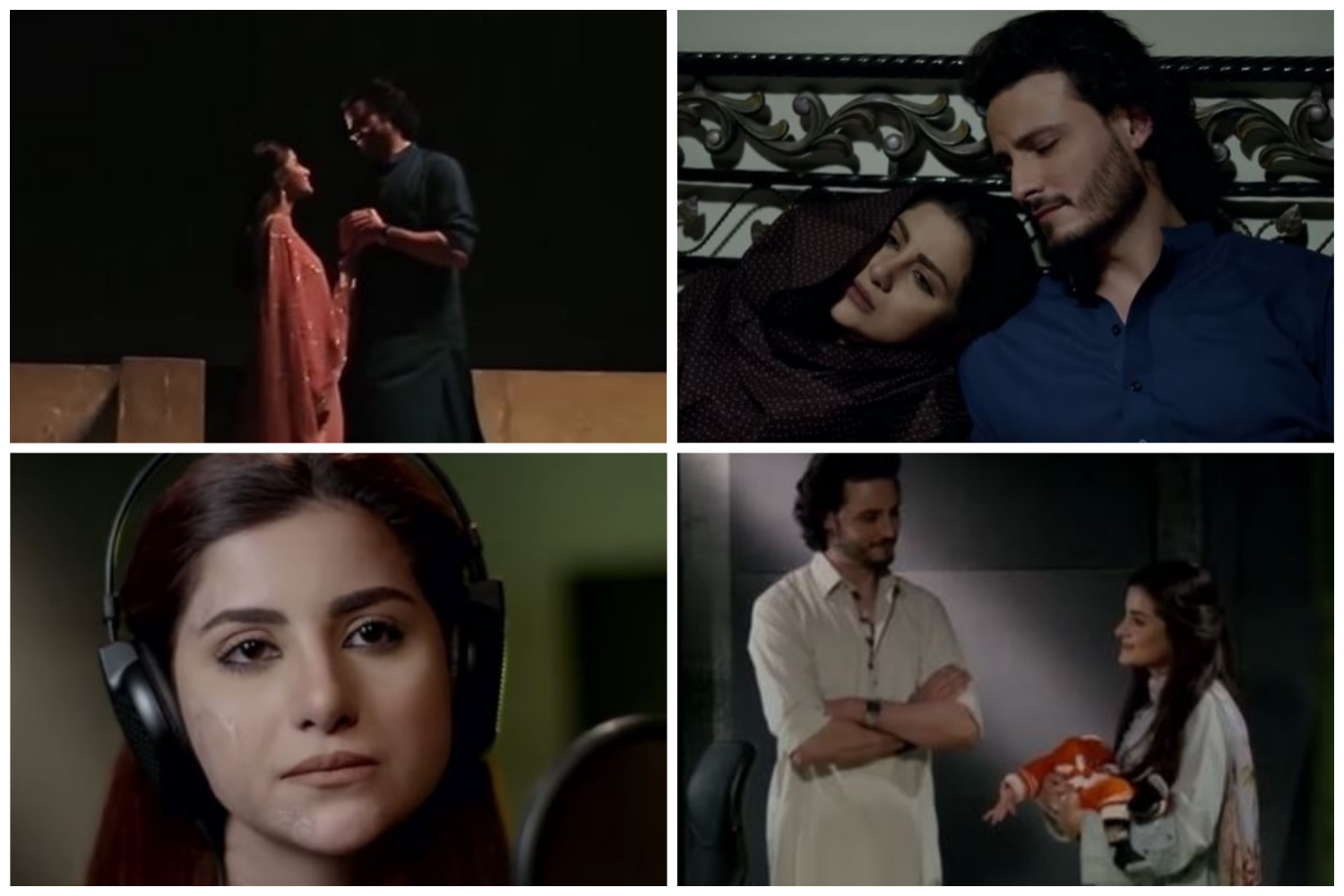 Right from the beginning, the way they dealt with this subject showed that a lot of research & thought has been put into this script. They even addressed how the scar should be treated & how Aida should not stay in hot & humid room because it slowed down the process of healing. We never really get to see such minute detailing in dramas like these, in fact after dragging unnecessarily, everything gets wrapped up miraculously, which actually does not do justice to the entire journey. Surkh Chandni did have its slow & stagnant moments, it did have a lot of never ending scenes which could've been chopped down, it did have a lot of flashbacks as well but still, the overall journey was enticing & always had something new to offer in every other episode. I am glad they decided to air double episodes right from the beginning, dramas like Surkh Chandni are better wrapped up quickly. The script, the story, direction & production value of Surkh Chandni were absolutely on-point. They had a vision, they made a promise & they delivered.
I must say I have rarely seen a drama meeting such a proper & well-thought ending. They covered every little detail from Aida becoming an activist & using her experience as her strength to empower others, as eye-opener for others as well. They also showed that this little incident didn't mean that Aida's life was over. Yes, for a long period of time it came to a standstill but then with Amaan & Safina's help, she got back on her feet & fought with the world, to the point where she earned her respect & place in society once again. Showing that the NGO was always in contact with Aida & by her side was also a very important & nicely executed aspect of the drama. Characters such as Rehana & the compassionate doctor also made the story of this drama wholesome & complete!
Well Done Team Surkh Chandni:
The performances given by all the actors in Surkh Chandni will remain one of the best in all of these actors' career. Mansha Pasha was phenomenal as Shumaila, it definitely was not an easy character to play but she gave it the right kind of treatment. Asad Siddique got to showcase how far he has come & what he is capable of by playing a character like Jawad just so convincingly. Huma Nawab should be proud of herself for not only getting to play such a beautiful character of Safina but doing complete justice to it. Sohai Ali Abro was the right choice made by the casting directors to play the role of Aida & showcase her journey. Sohai Ali Abro also has come a very long way & she got to show how she has refined her acting. Osman Khalid Butt got to play such a substantial character such as Amaan after such a long time & it was a treat to see this character on-screen. I wish Osman Khalid Butt learns to underplay & tones down his expressions a bit. After so much experience in acting, he still has to learn the art of effortless & natural acting. Even though Osman Khalid Butt was convincing as Amaan, he did make it look like he was acting all this while. Sohai Ali Abro for the longest time was known to overact but Osman Khalid Butt made her look subtle & natural in front of him. This makes me feel that Osman Khalid Butt is best suited on silver screen with such larger than life expressions & not on small TV screens in dramas which do not require so much over the top expressions. Hassan Ahmad, Lubna Aslam, Gul e Rana, Rashid Farooqi, all of them were brilliant as supporting character & they did justice to their characters. Surkh Chandni is one such drama that the entire cast & crew should be proud of. The drama-makers have succeeded in bringing a very convincing & realistic drama to our TV-screens. They deserve the recognition & appreciation! Please share your thoughts about the last episode of Surkh Chandni.
Keep Supporting,
Cheers,
Zahra Mirza.