The story is moving forward at a slow pace but even then every episode has an important development to its credit and conversations which are not only well written but also translated on screen superbly. There are always some scenes in every episode of TDKKH which are somewhat tricky and had they not been directed so skillfully, they would have come across as OTT. The fact that the director Shahid Shafat has done his best to make all these scenes work shows clearly in the final product. In tonight's episode the scene in which Maya runs after Saif while he tries to escape the situation he had put himself into, was one such scene. This scene could have been a complete failure if it wasn't covered so quickly. MTSNH is a classic example of so many scenes gone wrong because of the way the director interpreted them.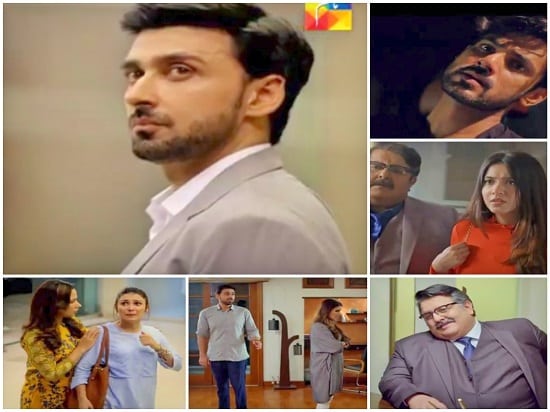 Faris' character is gradually turning into one of the most likeable male leads we have seen in recent dramas. The flashback scene in tonight's episode finally revealed how Maya broke the news to Faris and showed his initial reaction. Faris' character has grown in these past few episodes. Ever since he divorced Maya, he has not been shown thinking about her. On the contrary, Maya perhaps thinks about him more subconsciously then he does about her! Faris has obviously not moved on because you cannot move on this quickly but he is definitely trying. There was a time when Faris was focusing completely on taking revenge from Maya; he wanted to hurt her more than anything else. Right now however, he is focusing more on his own life and is not letting his feelings for Maya dictate the important decisions he makes in his life. The fact that it was Maya who was shown thinking about the time when she told Faris about her feelings and not Faris went to show that she was perhaps regretting her decision.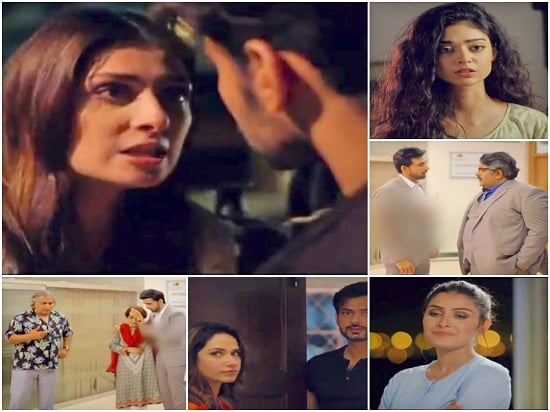 Zoya's accident brought all those characters face to face who were not likely to meet at this point and I have a feeling that this accident will play a bigger role in the story. As much as I would like to connect to Maya's mother's reaction, I found it really hard to watch her scenes in this episode mainly due to the fact that Farah Shah went overboard with her expressions and dialogue delivery. Also, her dialogues are a little too extreme! The positive characters in this drama however are definitely the lifeline of the show. Faris, Dariya and Siraj Uncle's scenes are always a treat to watch. Even though Maya is foolish and has been really selfish but I find it difficult to dislike her character maybe because she is already paying for what she did to Faris.
Uncle Siraj continued to persuade Faris that Dariya was the perfect soul mate for him and the viewers have seen these two getting closer with every passing episode. Faris depends on Dariya for emotional support but he thinks she deserves better, a logic which makes this entire scenario even more interesting and likeable. Sami Khan, Rehan Sheikh, Mansha Pasha and Ayeza Khan have been brilliant throughout. It is definitely good to see all these actors playing roles they are so well-suited for. The actress playing Lubna's role also performed exceptionally well in tonight's episode.
Overall, tonight's episode was skillfully directed, edited really well and had some superb performances to its credit. I am looking forward to watching what turn the story takes from here, I am especially waiting to find out what Maya's next move will be.
How many of you watched tonight's episode? Don't forget to share your thoughts about it.