I'll be honest. I was looking forward to watching how the last episode plays out. While a small part of me tried to be prepared for a cliché and predictable ending where all is forgiven and everyone lives happily ever after, I did deep down think that the way this drama has been presented so far we would be saved from such an ending. I inched through the episode like someone treading in the dark all the while thinking you may bang into a wall. While I had thought I might need to dig into the typical idioms bag such as 'reap what you sow', 'what goes round comes around' (you get the idea) – I was instead presented with a rushed sermon on how dare women try to dream and the only 'idiom' that comes to mind is – what the hell?
I was left guessing till the end how things will fare out – I will give the writer that. But the whole idea of a woman berating herself for daring to think of herself instead of caring what society wants her to think and then her daughter and all confessing how they had been wrong and Mehwish had the right to dream and do what she pleases with her life – fell flat. So this is where the writer was getting with all this. While I, personally had no issue with Mehwish remarrying and that too a younger man what failed to get through to me was the fact that she would let it be the man her daughter was engaged to and then moreso, her attitude later and how she treats Zara. So even if the writer may have been trying to present a liberating perspective for how women should be treated, it went haywire.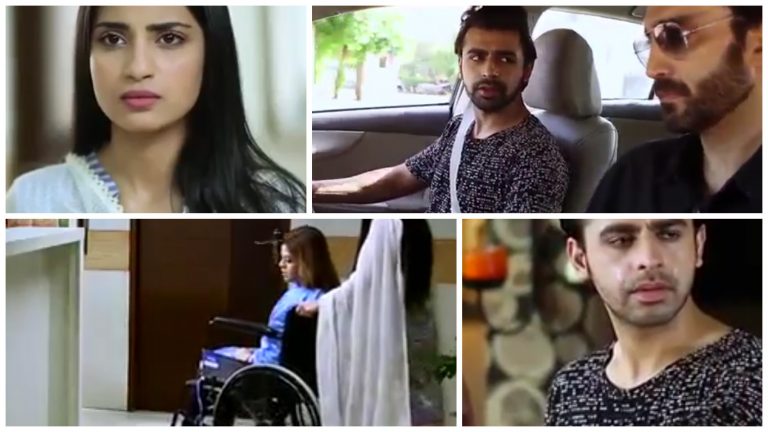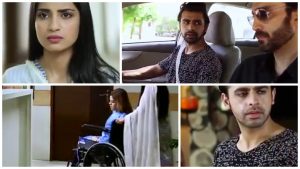 I kept hoping for a heart to heart, an emotional interaction between Zara and her mother. Didn't happen. And that stood out like a sore thumb for me – the lack of emotion and feeling between the two. Yes, Zara was worried about her mother and wanted to lay her life down just to have her live and Mehwish wanted to end her life so she could put Zara out of her worries – very noble and very honourable, yes, yes, but not once were there any hugs, any heartfelt dialogues. Zara's speech at the end which seemed to give Mehwish some relief was not very convincingly delivered but oh well, maa tau Mehwish hai and she accepted it so who am I to complain,eh?
Faisal 'inn ko, unn ko' mourn kar kay will go back to Amber. If there was one thing I had been hoping for it was for Faisal to suffer at least in some way, and no those few tears do not count! I guess the whole idea had been to show how a woman must suffer the consequences for daring to tread a new path but where this whole story had been so controversial surely there could have been some surprises come Faisal's way. By the way, Farhan Saeed had in my opinion fast become quite an actor to reckon with but his acting fell short in today's episode. His bland reaction to the news Mehwish has cancer while I could have shooed away by saying he was shocked still felt very odd for announcing the next door neighbour's cat had disappeared may have garnered more of a reaction, methinks!
This has to be one of Samina Ejaz's lesser evils, I mean, less painful projects for save a few episodes the drama did have its interesting moments. And the biggest plus is that it has gracefully ended on the 18 episode note. While Maria Wasti is an actress who delivers effortlessly I really could not help noticing her makeup which remained quite intact till probably the last few scenes. The scene when she returns from the hospital with her make up intact and then the camera shows Chachi's face (all dolled up) then Zara's (all dolled up) and then Tahir's (all dolled up) – yes, Tahir too! LOL.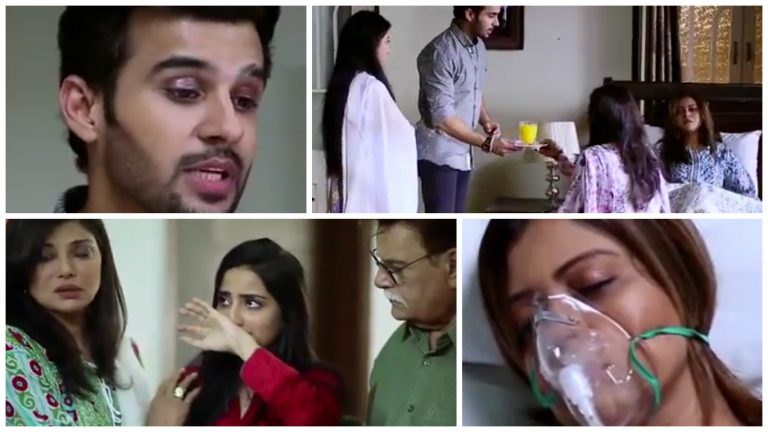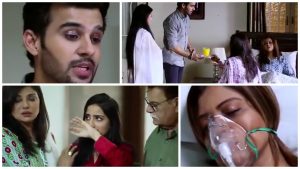 Farhan Saeed acted well through out which is why I expected more from him in the last episode and while it is not as if he was wooden but personally, I felt he could have done better. Saboor Ali as Zara has been very convincing but while she has given up the hoarse screams it seems she has substituted that with another annoying habit, something I could not help noticing which is that she purses her lips at the end of every sentence and I found that a bit distracting. Not being overly critical but well, it sort of took away the edge of what could have been a more impactful scene at times, I felt. But besides that I can not believe I watched an entire drama starring Saboor Ali without wincing at her scenes, for I had almost believed that would not happen after Bhai.
Thank you to the readers who took out the time to read these reviews and contribute to the discussions especially Fatima, mrsmehmood, Fizza and Be La. No more Big Bang, Samina Ijaz, Saboor Ali and Faryal Mehmood for me for a long, long time though! What did you all think of this last episode? Would love to hear your thoughts.
Kunwal Javid