The pictures of the celebrities are always looked forward to by their fans all year round. Pakistani celebrities have over the period of time started relying a lot on social media to not only connect with their fans but get feedback from them as well as share their personal life happenings with their well wishers. A connection that a celebrity and a fan has is a two way thing – when the fans give someone a celebrity status, it also is the responsibility of the celebrities to maintain that relationship by putting an effort to nurture it. Over the last few years, a lot more Pakistani celebrities have joined social media because it is not only a demand but a necessity. Social media has done wonders to both the celebrities and the fans because it has established a healthier relationship between the two.
Celebrities keep sharing perfect pictures with their fans, where some are beautifully photographed and some as casually clicked to cover the happenings and important events in their lives. Although we have come across a lot more beautiful pictures of Pakistani celebrities this year, let's take a look at the top 20 that gave us a reason to smile.
Here are the top 20 celebrities photos from 2019, (the list is in no particular order):
Ahad Sajal Engagement Announcement
This picture is not only beautiful but was long-awaited by Sajal Aly and Ahad Raza Mir fans. This picture was shared on both of their Instagram accounts to announce the official engagement of the couple. It goes without saying but this definitely was one of the best pictures of Pakistani showbiz industry that we came across this year. Ahad and Sajal are a well-loved and celebrated couple, therefore it was nice to get a sneak peek of their engagement ceremony. Their pose is absolutely beautiful with Sajal shying like a bride and Ahad looking at her with nothing but love in his eyes.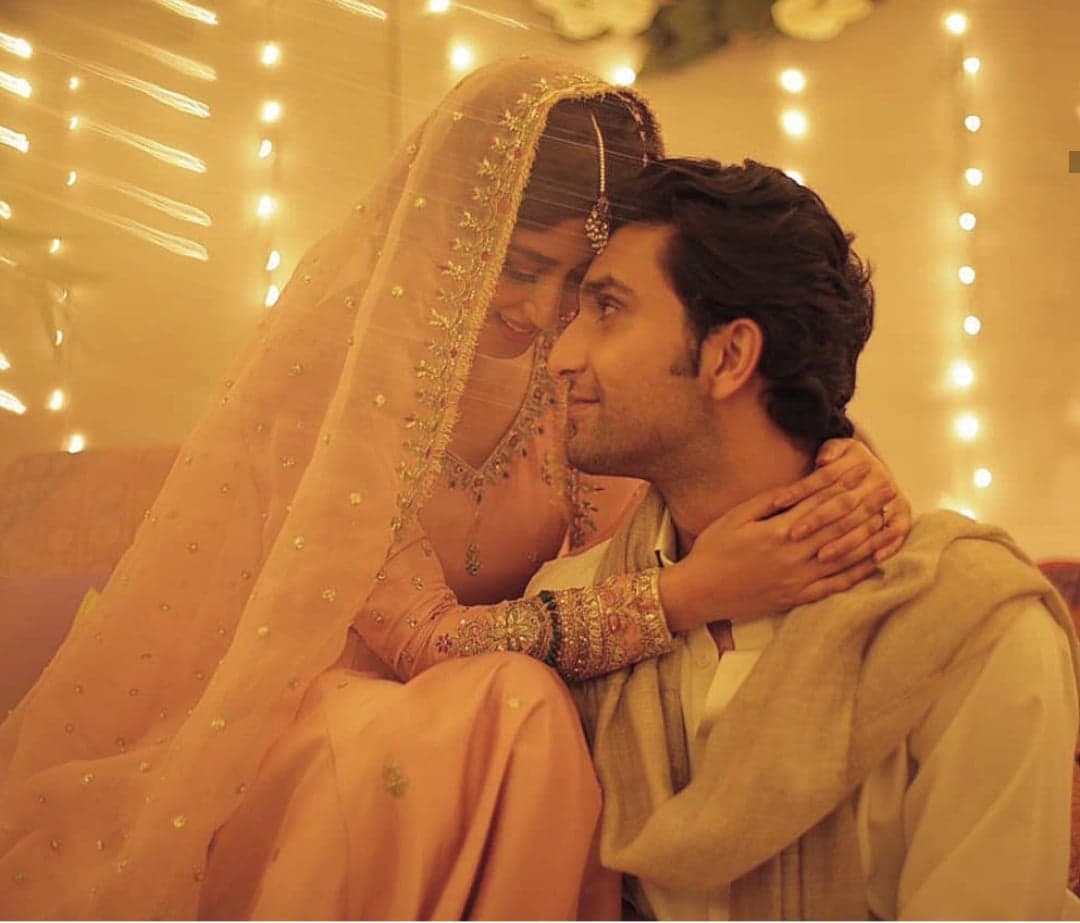 Hamza Naimal Hand in Hand
Hamza Ali Abbasi and Naimal Khawar's wedding was definitely one of the highlights of 2019. The thing that grabbed the most attention was the way Hamza Ali Abbasi and Naimal Khawar held each other's hands after their Nikkah and on their Valima reception. It was absolutely sweet how Hamza and Naimal showcased their love for each other.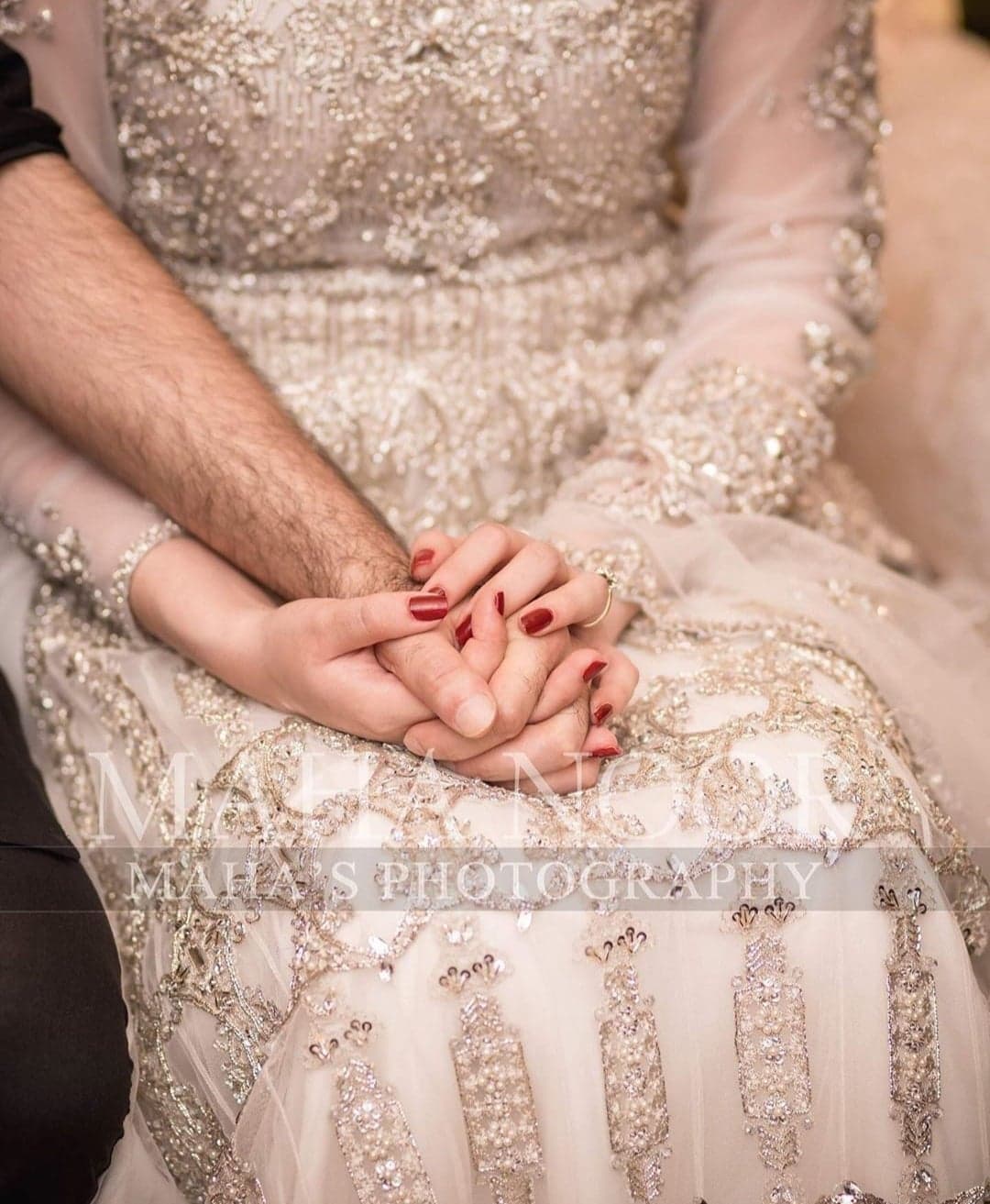 Celebrities During The Blessed Journey of Hajj
This picture was another highlight of 2019. This year, a lot of Pakistani celebrities were lucky enough to go for Hajj. This not only inspired their young fans but also made them excited to see their favorite stars in the most simplest of get ups, strengthening their imaan and relationship with Allah. This picture came as a pleasant surprise when it started circulating on social media. Atif Aslam, Feroze Khan and Hamza Ali Abbasi's endearing smiles say a lot about the experience they had during Hajj. They all seem so happy and content.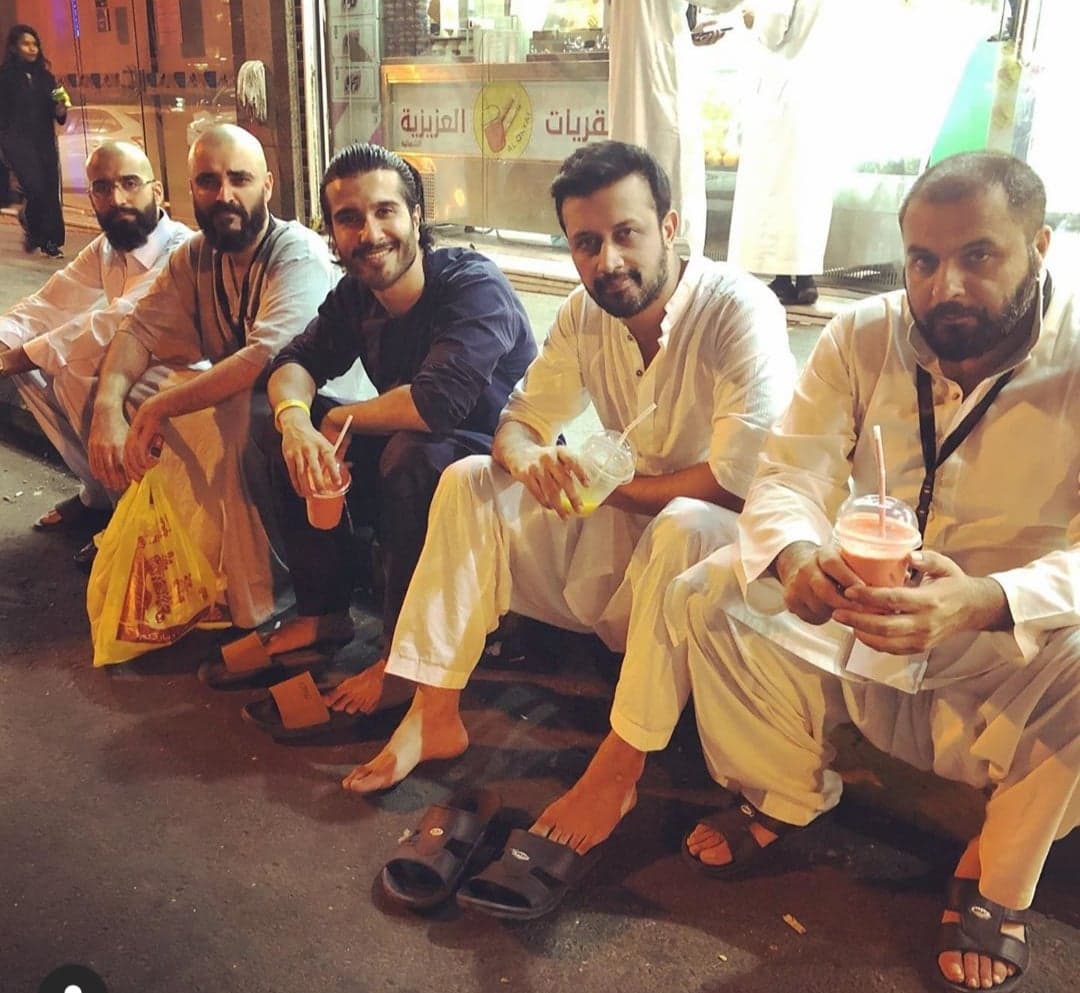 Celebrities Joining Hands with ISPR
This picture was taken on September 15 at ISPR headquarters. The celebrities took part in the Jalsa held for the freedom of Kashmir and a lot of big names from the industry wanted to show their support and stance on this crucial matter. Maya Ali, Hareem Farooq, Shehzad Roy, Humayun Saeed, Javed Sheikh, Fakhir Mehmood, Shahid Afridi and DG ISPR Asif Ghafoor in one frame, it sure is an iconic picture!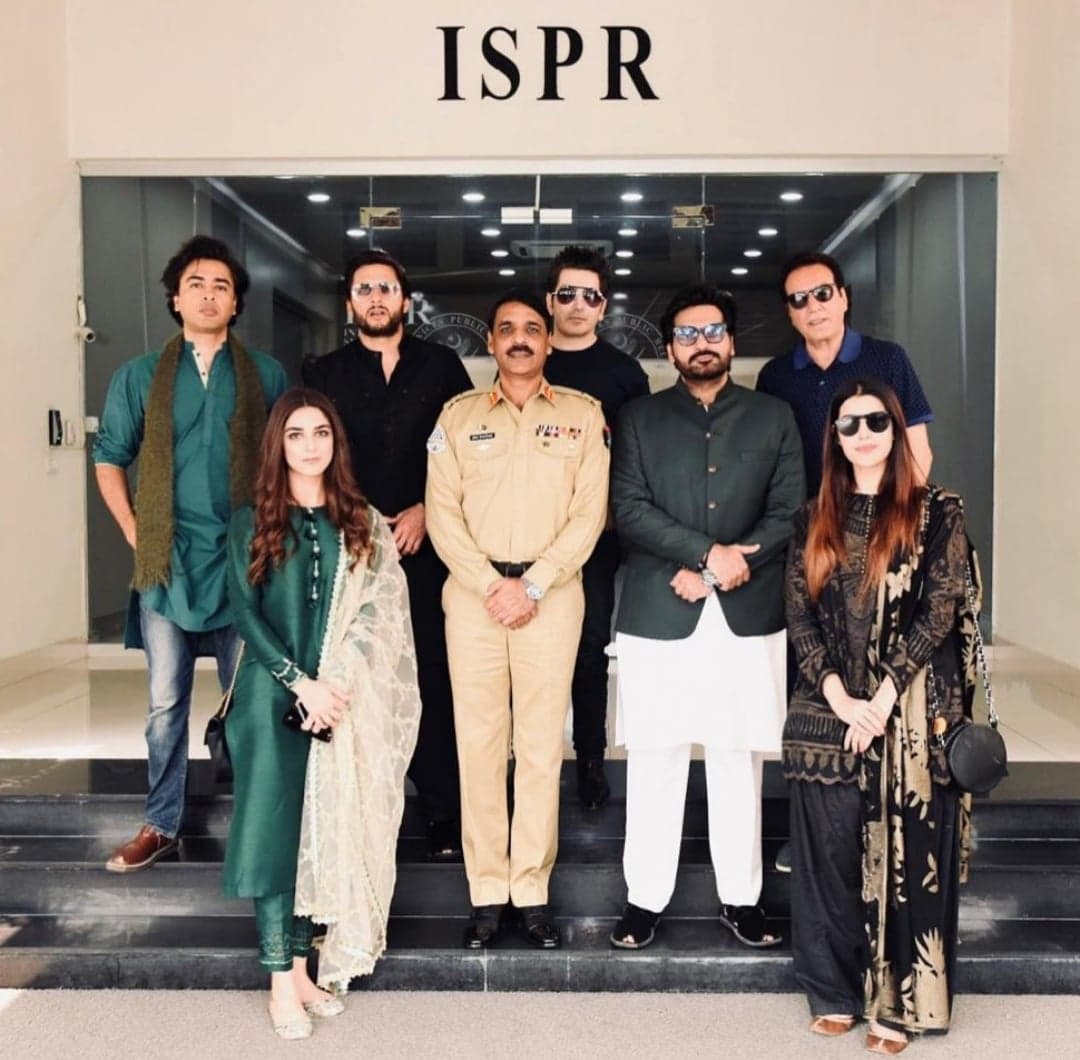 Imran Ashraf Earning Blessings
Imran Ashraf took it to his Instagram to showcase that he took his mother's blessings and now he knew everything will fall in its right place. It sure is a perfect picture which showcases the beautiful bond of mother and son, based on love and respect. The smile of Imran Ashraf's mother is another beautiful aspect of this picture.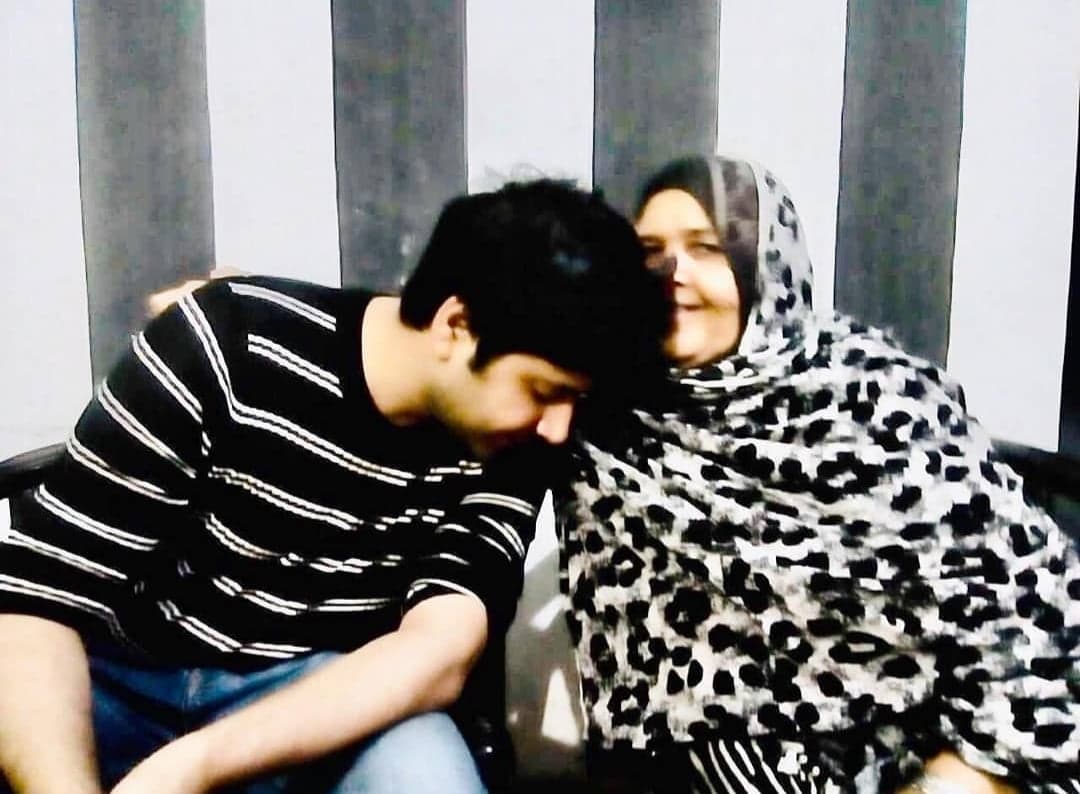 Hina Khwaja Bayat's Throwback
Hina Khwaja Bayat shared her love story when she came on Rewind with Samina Peerzada. It was absolutely beautiful seeing how her eyes lit up when she talked about her husband. On her 27th Anniversary, Hina Bayat shared her wedding pictures with her fans and can we just say, we can't take our eye off this beautiful couple. They surely are made for each other and make a gorgeous couple!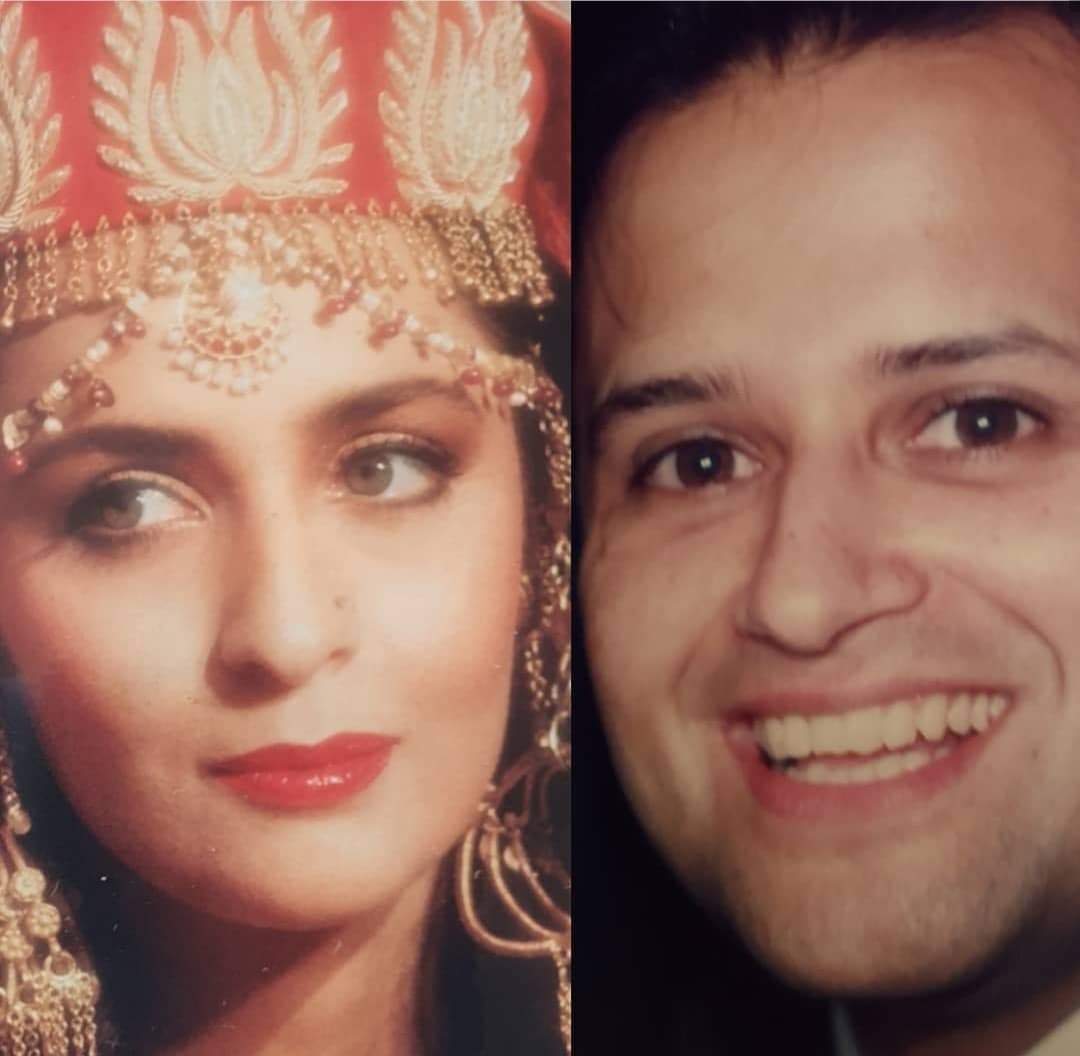 Iman Aly and Abid Ali
This must be one of the best pictures of Iman Aly's wedding because Abid Ali happens to be a part of it. Iman Aly got married a few months before her father's demise and we are happy that Abid Ali was a part of his daughter's big day. Iman Aly surely made some beautiful memories with her father before he left the world for his eternal abode.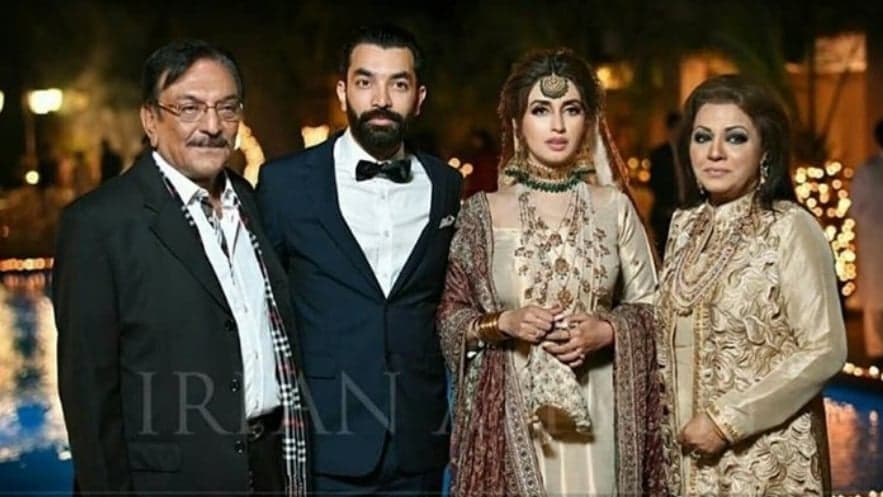 Cheeky Cheekh Picture
Cheekh was definitely one of the popular dramas of year 2019. The story of Cheekh was lifted from famous Bollywood movie Damini but the Pakistani drama buffs got to see one of the most good looking cast in one drama. It is unfortunate that Cheekh did not give the viewers something good to remember it for but can we just take a moment to appreciate how amazing this picture is. It is always fun to see actors and celebrities having a good time behind-the-scenes, this picture is a classic example of that.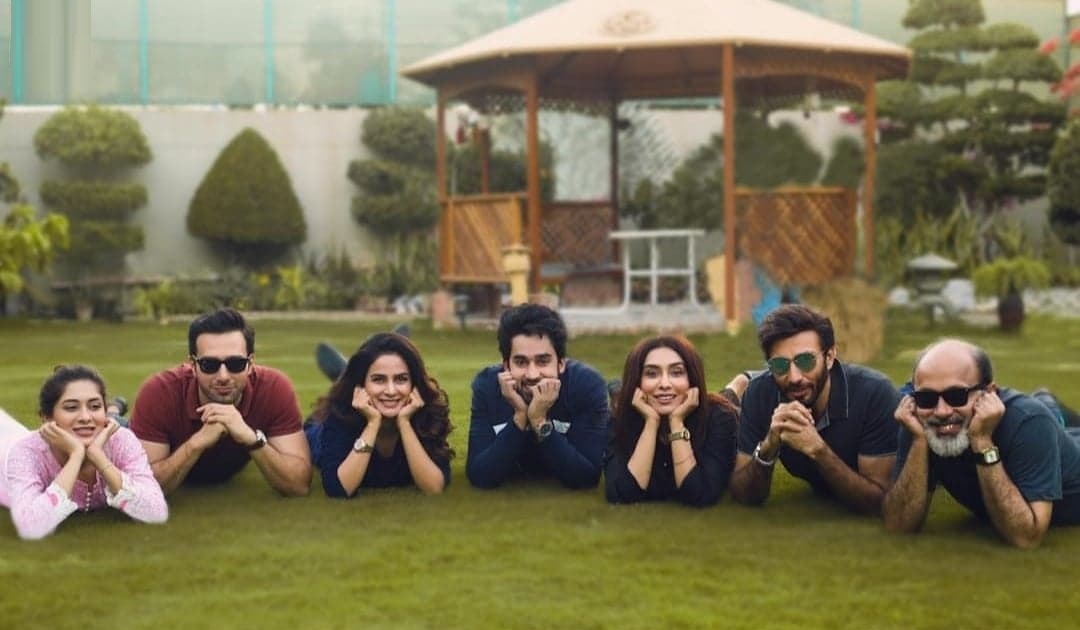 Humayun Saeed and Bros.
This picture definitely is a treat in itself for Humayun Saeed's fans and supporters. It is a rare picture of all the men of the house. Humayun Saeed with his 4 brothers.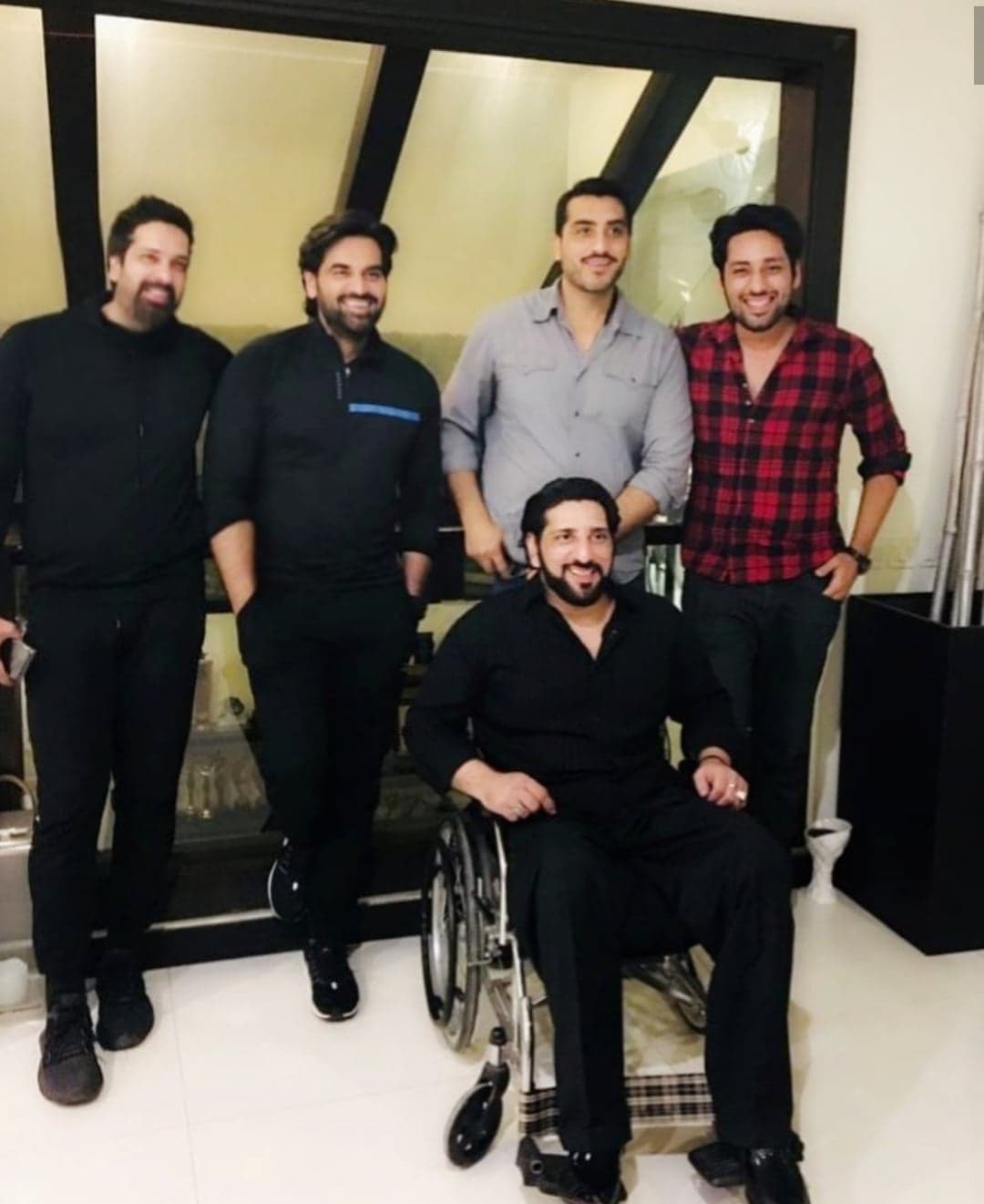 Beauty At Its Peak
Can we just take a look at this picture and appreciate the amount of gorgeousness and beauty in it? We love the color coordination of these beautiful stars – Imran Abbas, Ayeza Khan, Kubra Khan and Nimra Khan. They all look absolutely amazing and we are thankful that they did stop for a minute to take this picture backstage after a long day at a fashion show in Lahore.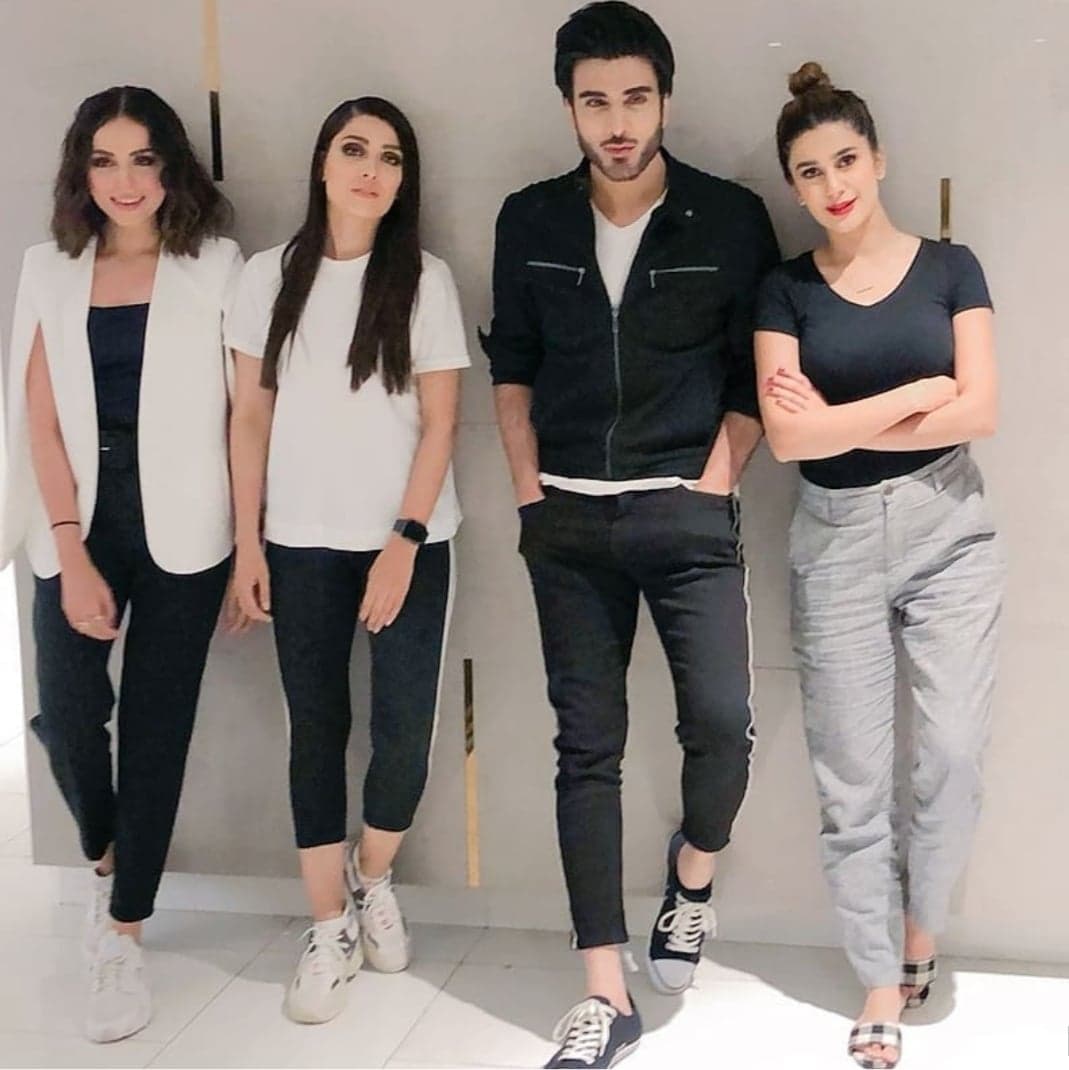 Ever So Graceful Mr. & Mrs. Nauman Ejaz
This picture was clicked by Imran Ashraf on the occasion of Hum TV Awards and we are grateful. Nauman Ejaz looked graceful as ever and his gorgeous wife Rabia had all eyes on her. They both make a gorgeous couple and we love a perfect pose that they are striking. This definitely is one of the best pictures we have come across in 2019.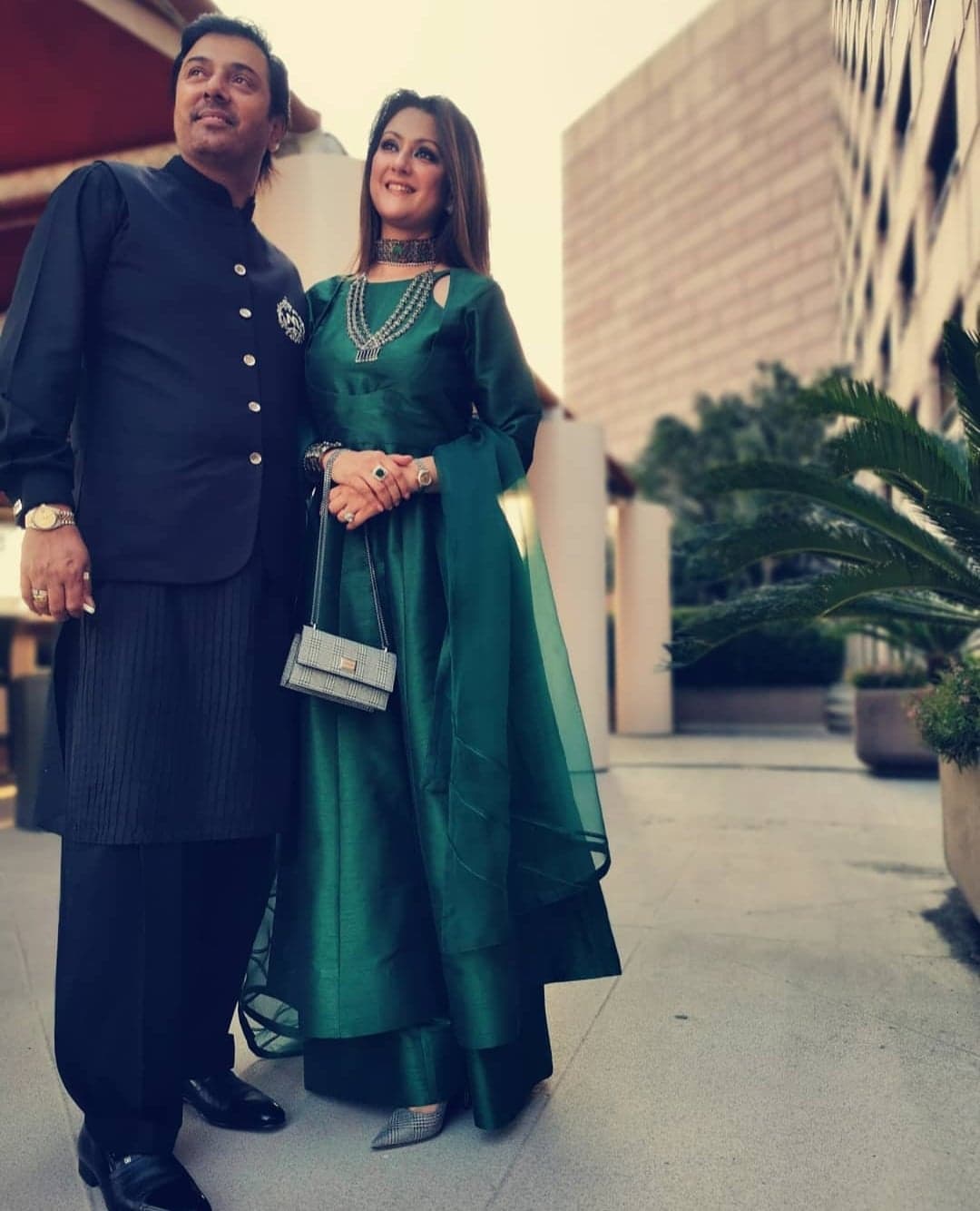 Defence Day Perfection
Asim Azhar is one of those celebrities who is very vocal about his feelings when it comes to Kashmir and patriotism. This is the reason why he wore an outfit that showcased his love and solidarity for the people of Kashmir. On Defence Day, Asim Azhar dedicated a post to the Sikh Army officer that he had the chance to meet and interact with.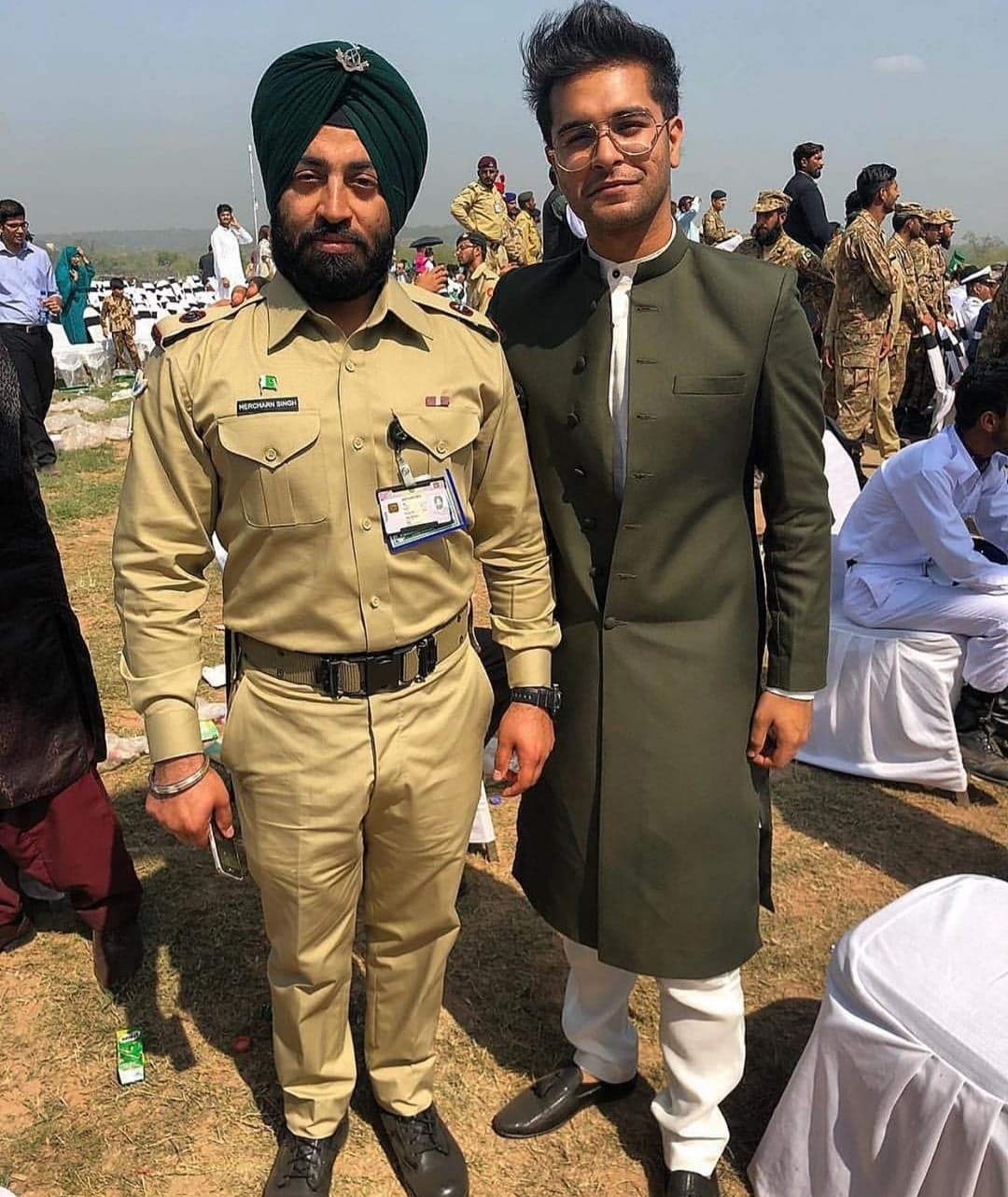 Muneeb Butt and Aiman Khan's Umrah Journey
Muneeb Butt and Aiman Khan are a power couple who are loved by a lot of people. They have earned immense respect and love as celebrities. After taking their fans along with their beautiful journey of courtship and marriage, they then made sure to take their fans along the blessed journey of Umrah which the couple decided to take when Aiman Khan was expecting a child. This picture definitely must have inspired their young fans.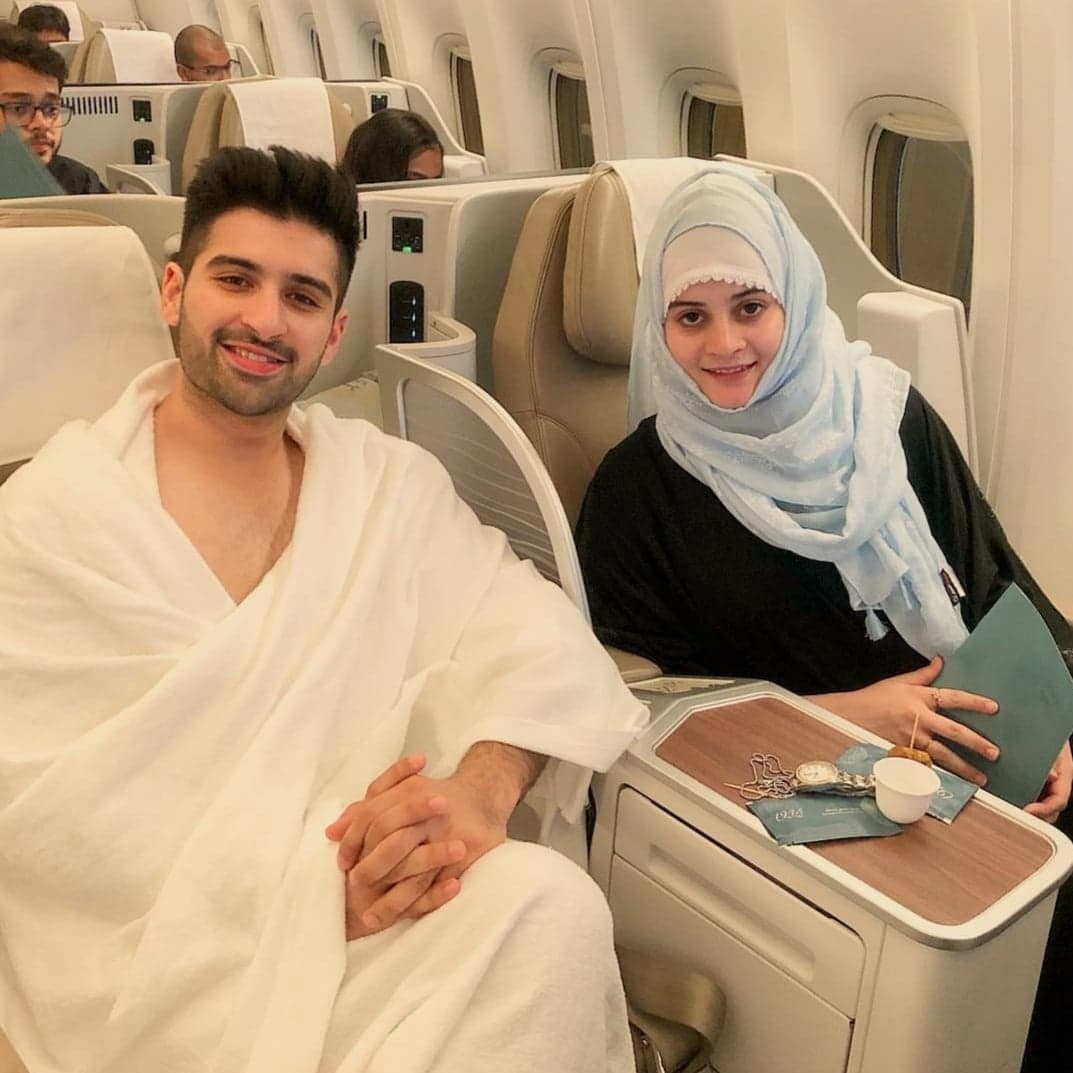 All Stars
It is self-explanatory why this picture deserves to be a part of this list. All stars in one frame, how often does this happen? We love the unplanned color coordination with pops of black and red in between. Farhan Saeed, Urwa Hocane, Adnan Siddique, Moomal Sheikh, Yumna Zaidi, Zahid Ahmed, Imran Ashraf and Sarah Khan. Just one word, WOW!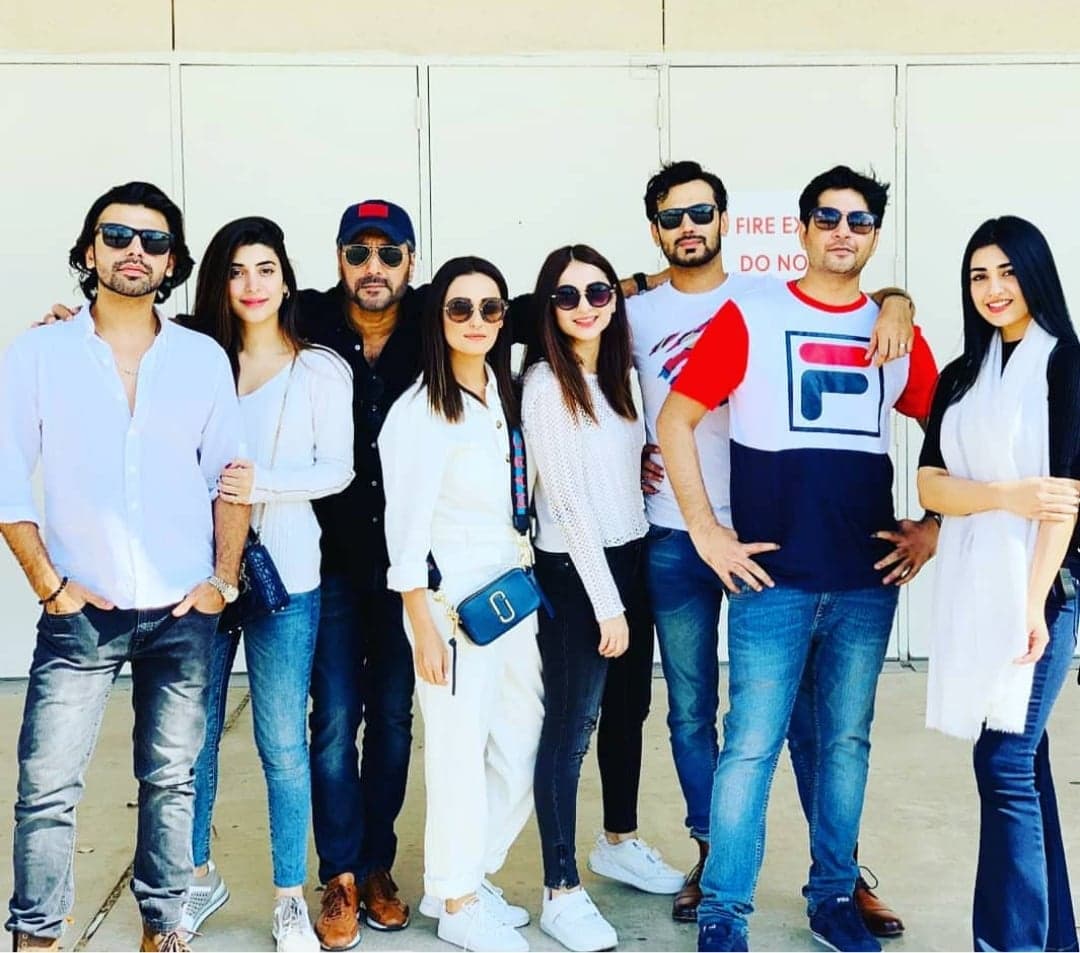 Jeeto Pakistan Fun
We love a merry moment of our celebrities. Fahad Mustafa along with Mahira Khan and cute Ahmed Shah seems to be having a good laugh over something hilarious and we can't stop smiling.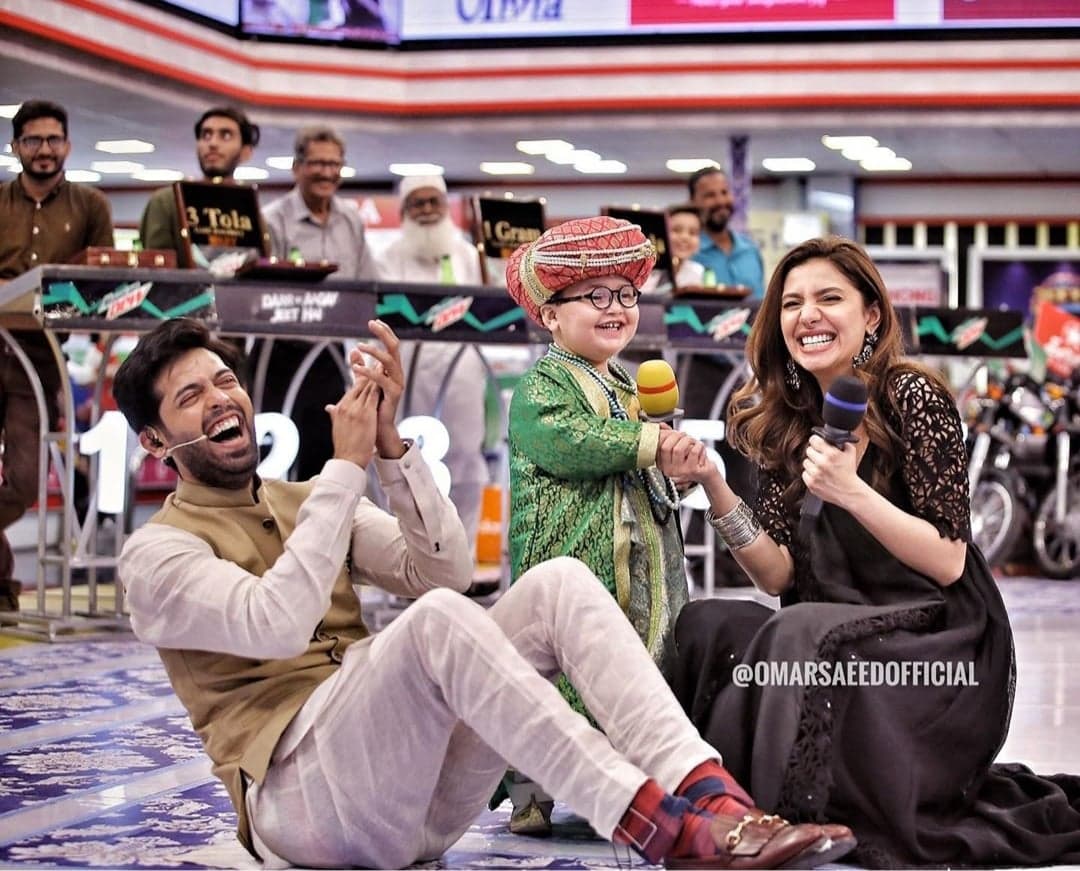 Picture Perfect
Ayeza Khan and Danish Taimoor are a star couple who make sure to take their fans along every milestone of their lives. Be it their birthdays, anniversaries, birth of their children or their birthdays and Eids. Ayeza Khan and Danish Taimoor's family pictures are always perfect. It goes to show how much effort this beautiful family of 4 puts in to share such pictures with their fans who have nothing but love and respect for Ayeza and Danish.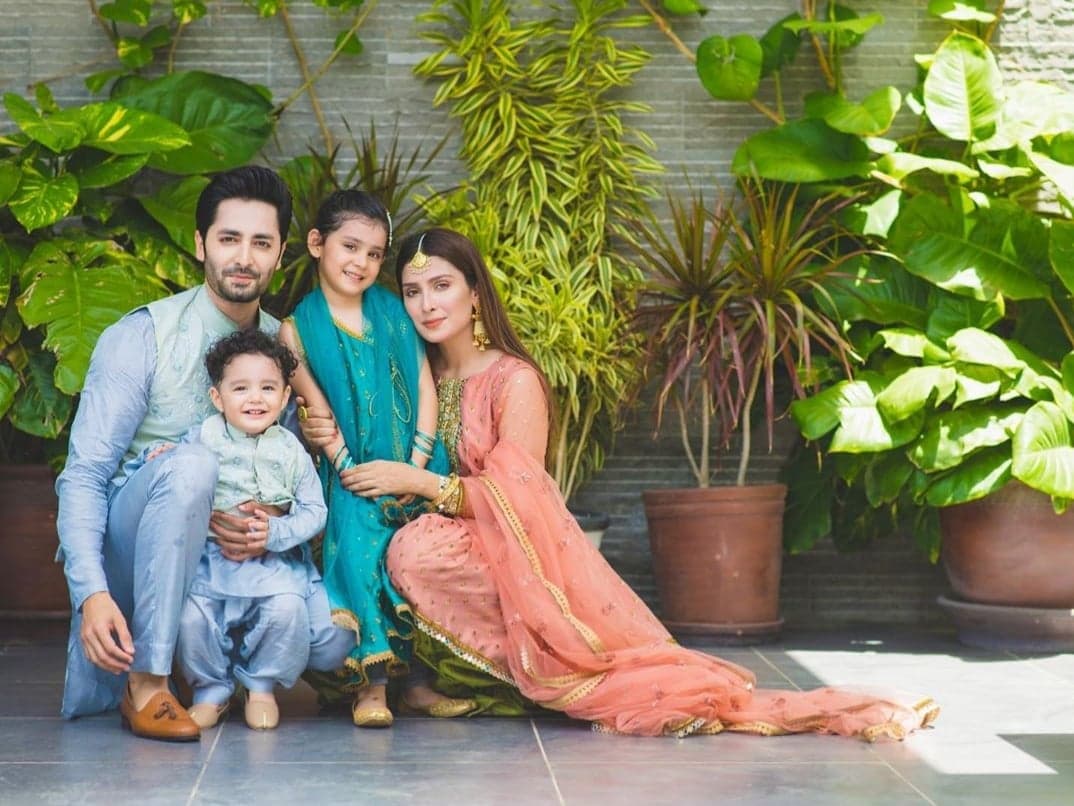 Minal Khan's Khala Announcement
Minal Khan took it to her Instagram to let her fans know that she was celebrating the birth of her niece, a baby girl Amal Muneeb. Minal Khan's heartfelt smile shows how happy she was and how she was rejoicing the feeling of being a first-time Khala.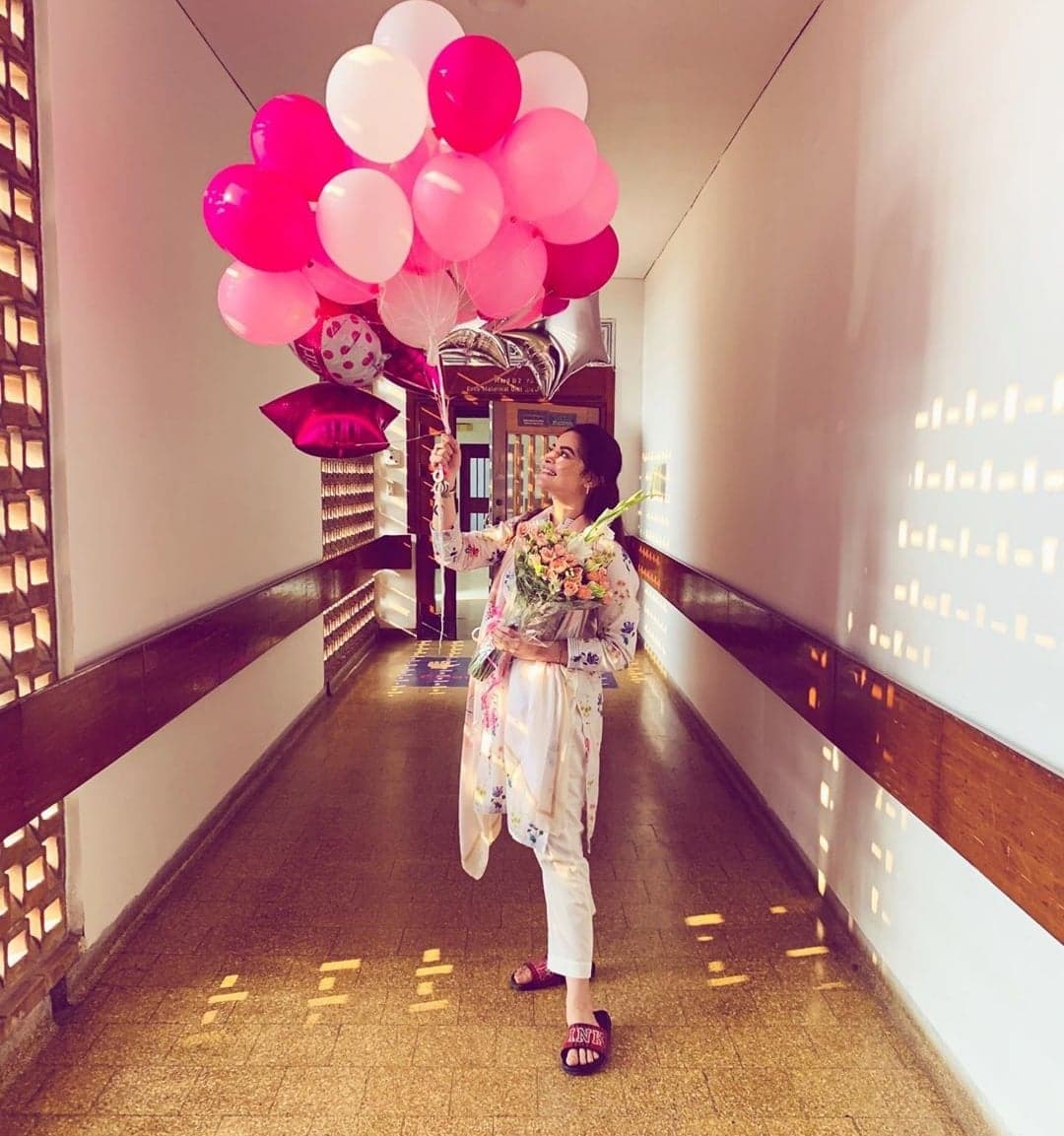 Sarmad Khoosat's Testimony for Saba Qamar Zaman
Sarmad Khoosat took it to his Instagram to share his feelings about the star that is Saba Qamar Zaman. His words were enough to show that he has immense respect for her both as a human being and as an artist. The news of Saba Qamar and Sarmad Khoosat's collab over a film was enough to get their fans excited but this picture took their excitement and anticipation a couple of notches higher!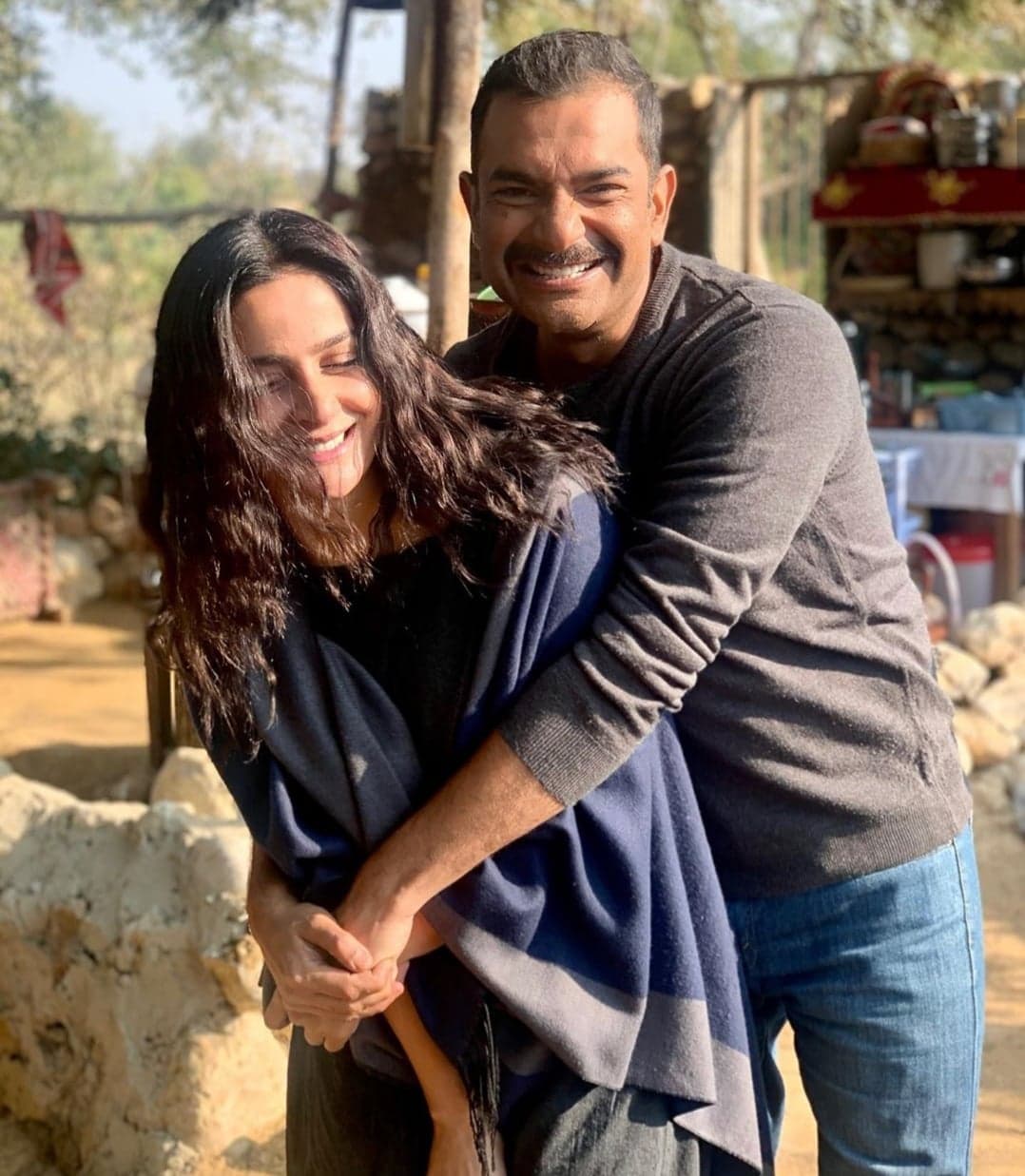 Happy Birthday To The Legend
It is always a special feeling seeing younger artists bonding so well with the legendary seniors of the industry. This picture depicts just that. Iqra Aziz and her fiance Yasir Hussain celebrated Sir Anwaq Maqsood's birthday and we think it is super sweet. Love their smiles!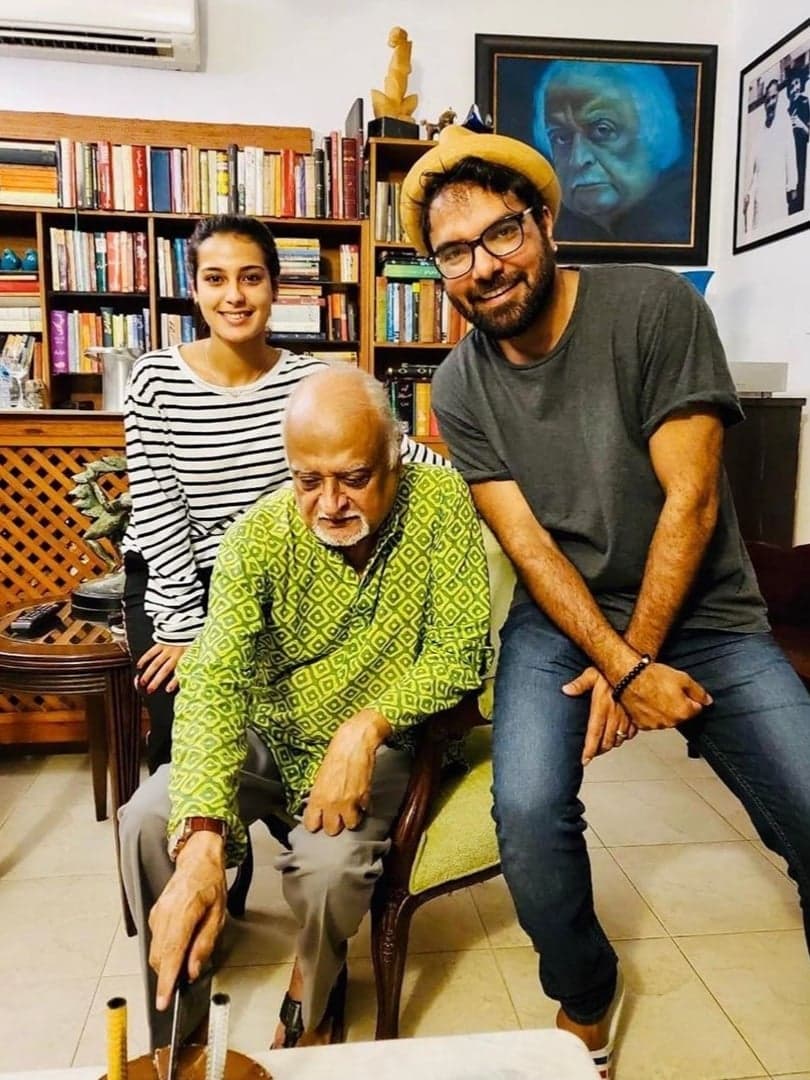 Ehd e Wafa Squad
Last but not least, this picture is the perfect way to conclude this list of 20 best photos of 2019. We are currently getting to see these boys showcasing the hard work of the cadets and the tough life they live at PMA and we are thankful to them. The Obaida Company has earned immense respect and love from all over Pakistan and we are saluting.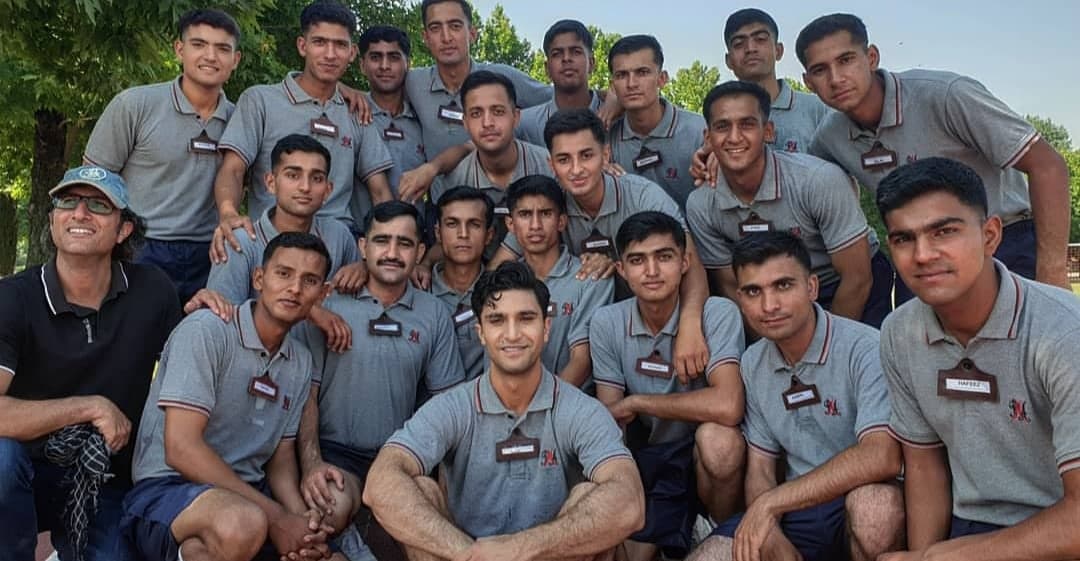 This concludes the list of top 20 celebrity pictures that we came across in 2019. Which ones are your favorites? Please feel free to share your thoughts in the comment section below.