So, the much awaited show finally started this week, and I must say I was really disappointed with the first episode. The interview was all over the place, and it seemed more like Ali Zafar was taking Mahira's interview than the other way round.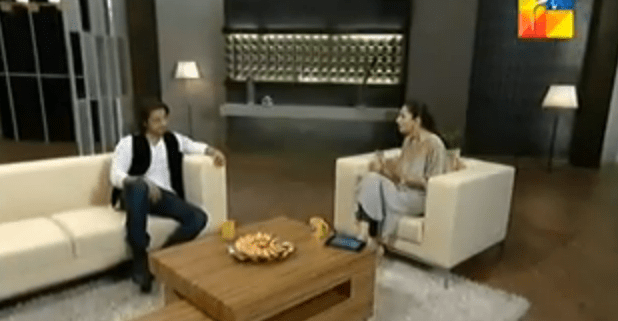 The interview was not properly structured and they were getting off-topic again and again. We barely learnt anything new about Ali Zafar from this interview. I would have loved to get more insight to his professional and personal life (We only got a little information). Is that not why we watch the celebrity talk shows in the first place?
There a few ups and then there were few downs during the whole interview. I simply loved the way Mahira introduced Ali Zafar with that one liner that summed up all his career achievements.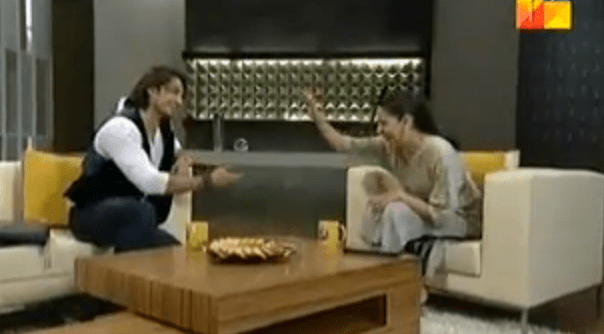 Why Ali Zafar was constantly flirting with Mahira was beyond me! It was hilarious and entertaining to watch at first, no doubt about that. But after a certain point I just got bored of his flirting. The way he was passing those mischievous looks and complimenting her again and again (how did you manage to remain so innocent etc. etc) was to keep the mood of the show light hearted, but then it really got out of hand after a certain point.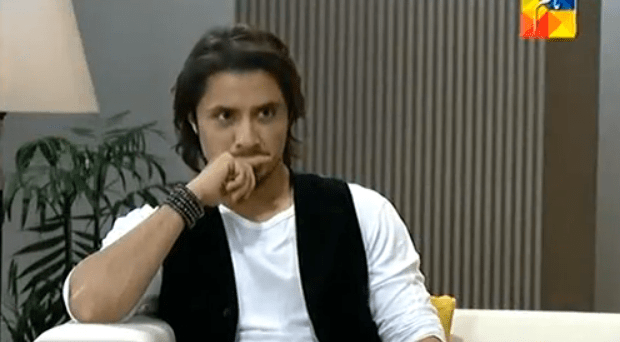 They did try to keep the show light-hearted which was the theme of the show, I would give them that. But since they were talking about so many things at one time, the interview just seemed short and incomplete. Maybe they should have opted for a longer interview. One hour is just not enough!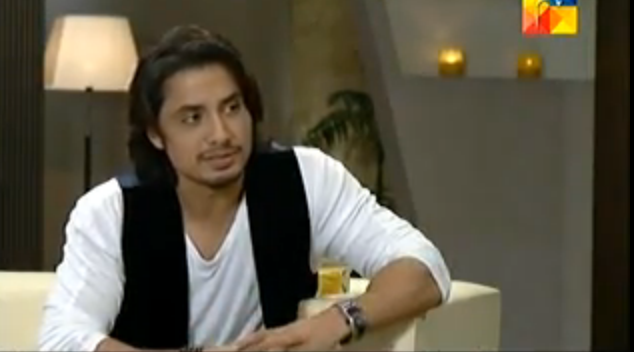 Rapid fire… I mean Turqi Ba Turqi (as Mahira calls it) was not a segment we have not seen before, but it was interesting to watch none the less. Ali Zafar was very quick with his responses and for me; this was one of the best parts of the episode. One response that stood out was his response to the word 'Jawaani Deewani' (He answered Mahnoor Baloch for those who do not remember). Mahira's expression after hearing his response was priceless and Ali Zafar also quickly covered it up by talking about how young she looks all the time! (We all know what you meant Ali)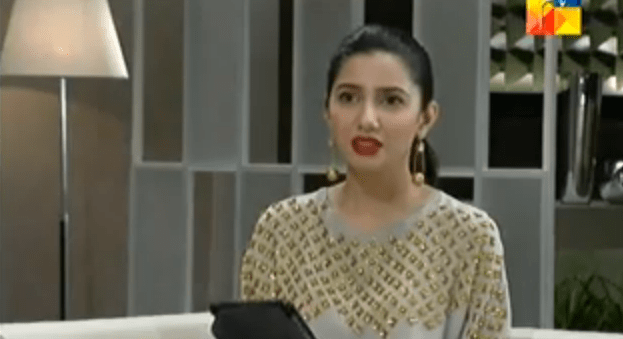 Another part I found really interesting was their discussion about their kids (Azaan and Azlaan). The way Ali Zafar's described Azaan's rockstar personality and the advice he would give to him in the future (concerning girls of course) was hilarious. How could Mahira leave Azlaan behind, and she started telling about her son's 'female attracting' personality too! I must say, I thoroughly enjoyed this part. I also liked their dance on their song 'Madhubala'. They both were looking adorable!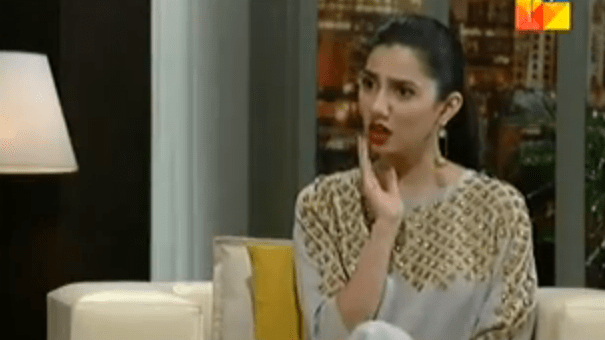 Then of course came the part which Ali Zafar described as unsuitable for the Pakistani audience for the next 60 years. The scenario which Mahira gave to Ali was brilliantly enacted by Ali; it had a touch of humor, wittiness and spontaneity. It did take a different turn altogether in the end, but I personally enjoyed it.
It is too early to judge a show by its very first episode, but I hope we get to see less flirtation and more quality discussions (of course in a lighter mood since that is the main theme of the show).
I would rate this episode a 2.5/5!
Share your views of the first installment!
Mariam Shafiq