Tum Kon Piya continues to be a mediocre play in terms of storyline but the sleek direction and well written dialogues make it a decent watch. Although there is nothing extraordinary about the story but like I said before the fact that there are no glaring flaws in the script make it interesting enough. This episode focused on Arif's growing frustration, gradual realization on the part of Elma's father that he had made a big mistake, Javeria's re-entry in the show, Ramish changing his decision and Elma's failed attempts to win the approval of her mother-in-law.
Ramish's father felt like a victorious man whose ego and pride both had been satisfied because his son had finally accepted Sunbal as his future wife. Muzaffar Hassan obviously must have something to gain from this marriage otherwise he would not have tried this hard to make it happen. After his father's heart attack Ramish did not want to do anything to upset him further and ended up doing what he wanted him to do. Watching Muzaffar Hassan analyzing his son like he knew about life and relationships more than anyone else was rather ironic! He is a very narrow-minded man who thinks that the world is exactly the way he sees it when actually that is not the case. For the first time today it seemed like Mehmood Akhtar was not into his character and was just reading his lines out loud.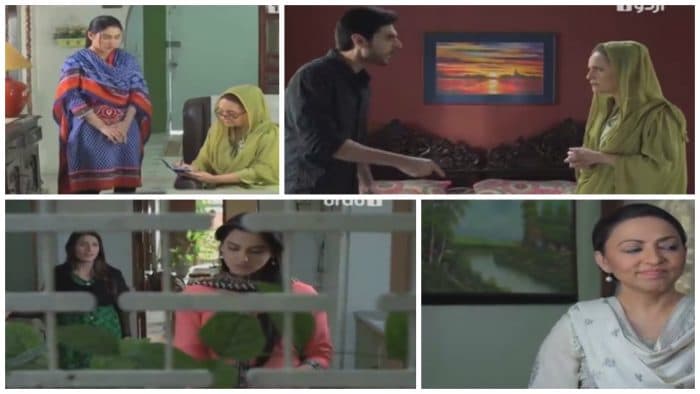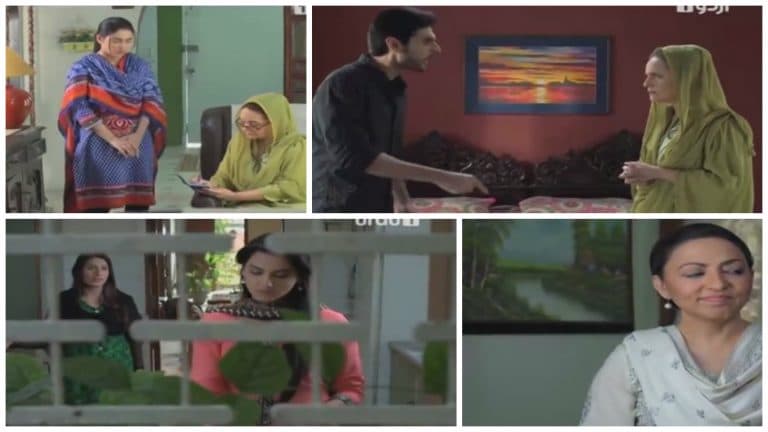 Arif's confrontation with his mother went to show that his anger and frustration is growing with every passing day. And like any other man who has achieved nothing in life he is not willing to own his failures. Yasir Shoro was beyond impressive in this scene, his acting was spot on and powerful. He has portrayed different shades of Arif's character so well that you have no choice but to wonder how his track will develop in the upcoming episodes. Arif is the middle child who never got the attention he wanted, because of his complexes he was never able to achieve anything in life and now with a new person in the house he feels even more suffocated.
Javeria mentioned that she had been meeting Arif very casually but it implied that she might be the one who has been adding to the way he has been acting lately just to cause even more trouble in the house. Watching Zarbab's sister talk about her bhabhi like she was a very negative person went to show that although she is always complaining about the way her mother is with her son and daughter in law but deep down she has the same thinking too. Javeria is back in the picture and it remains to be seen how she will effect Zarbab's life now.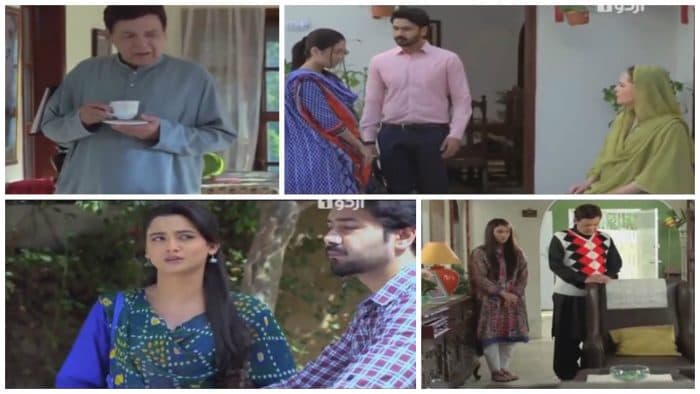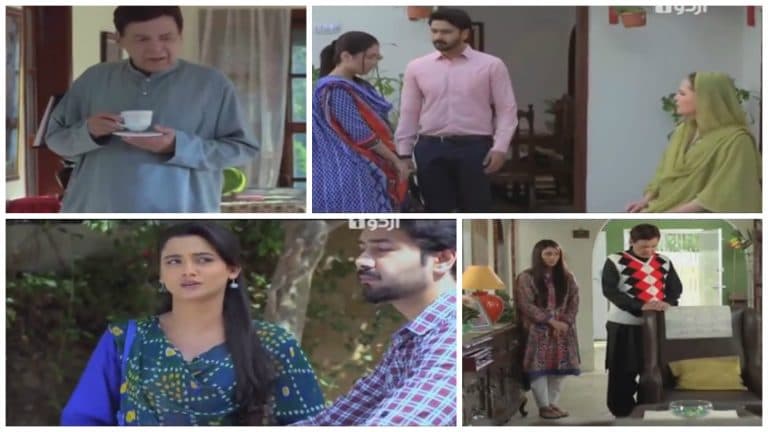 The scenes in which Elma's mother in law told her off over and over again and the way Waqar Ali told lies to convince Seema's khala that Elma was very happy in her life were the most clichéd parts of tonight's episode. Although Waqar Ali had no idea that Sharaft begum could be so rude and insensitive but he always knew that Elma's in laws weren't so welcoming either. The confrontation with Sharafat begum was unexpected and hurt Waqar Ali, something which made him regret his decision. Although there is nothing new about these developments, we have seen them over and over again in dramas but even then they were shown nicely without stretching these scenes. The only part that is getting annoying are the same kind of issues – Elma not turning up for dinner and chai engagements!
Elma always looked trim and proper before she got married and in the first 2 or 3 days of her marriage but now it is good to see that the director and Ayeza Khan both decided to compromise on her looks because that is what the situation demands. Otherwise we have seen women who go through the worse phase of their life with their hair perfectly curled and styled and without making any compromises on their make-up. These realistic touches make the story and characters easy to connect to. Ayeza Khan has a pleasing personality and an innocent face which has so far made Elma's character likeable even though it doesn't have much to offer.
Although Sharafat begum's role is very typical but I am certain there are many women out there who can relate to her character. Zarbab wants to keep peace in the house and if he has to compromise on a few things in order to do that he doesn't mind it.
The preview of the next episode showed Arif and Javeria scheming to break Zarbab's marriage and most importantly Ramish overhearing his father saying that he faked a heart attack (surprise surprise!). This proves one thing that Tum Kon Piya definitely does not bank on never-ending misunderstandings to take the story forward.
How many of you watched this latest episode of Tum Kon Piya? Don't forget to share your thoughts about it.
Fatima Awan