Both these episodes of Tum Kon Piya were very enticing. Even though the story isn't new but the direction and the way the script has been written make this drama better than many other dramas with similar stories. Also, there is always some twist in the story which is not clichéd. The drama has picked up pace and the story is headed towards an ending. Sunbal and Ramish's track ended last week with Sunbal making a wise decision for a change. The dialogue mohabbat agr bakhshish mein miley tu mein kisi ko na pane ka azab hi prefer karu gi gave me a reason to like a character which wasn't very likeable before. Sunbal decided to go abroad even though Ramish tried to stop her – that was definitely refreshing. Hira Tareen is stylish, confident and her dialogue delivery is very clear – she has a new fan! Sunbal's decision goes to show that she is a wise girl with tons of self-respect even though she has made some mistakes in the past but she knows exactly what she wants now.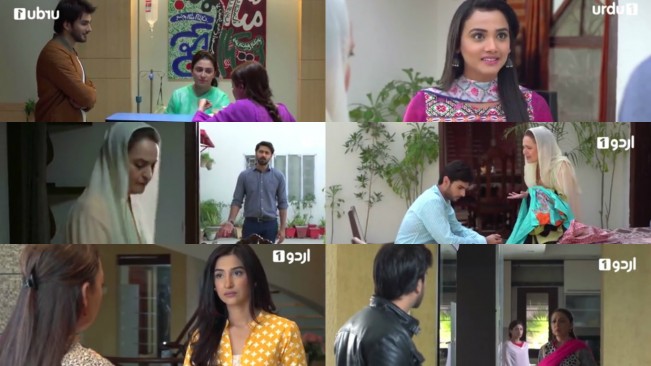 Thankfully Elma's track did not get more depressing in these two episodes but things changed for the better. Sharafat Begum after being mistreated by her own son realized how wrong she was. This realization came right before she was diagnosed with Cancer. Watching Elma care for her made her even more sorry for everything she had put Elma through. This development was predictable but even then all the scenes and dialogues which showed how sorry she was were very emotional and gratifying as well. Sharafat begum raised a monster and now she is the one who is suffering because of him more than anyone else. Elma on the other hand was raised by a father who was completely different from Sharafat begum which is why she has a personality which is poles apart from Sharafat begum's children. This drama goes to show that most often your children are a reflection of you but it does not promote stereotypes because Ramish is not like his parents.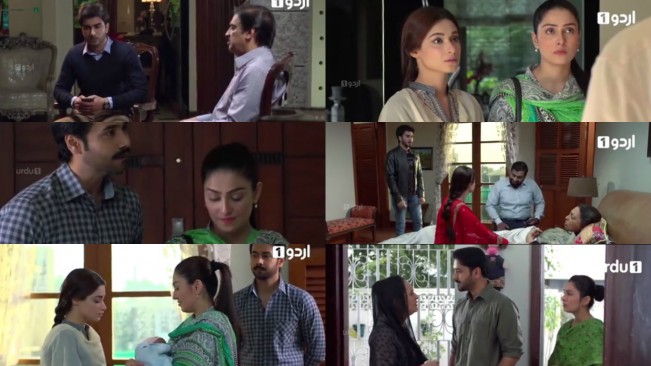 Ramish's mother's deteriorating health and Neha's attitude in this situation was also endearing. These girls are a blessing for everyone they come across and although Ramish Hassan was raised by parents who did not believe in the same values as Waqar Hassan but he is very different from his parents. Ramish's support for Elma and generally his attitude towards all those people he comes across has been shown in such a way that you can't help but like his character. He is fair in his dealings and even though he loves Elma, he has never been selfish. He wants Elma to have a happy life even if it means that she will never be a part of his life. Neha's dialogues about how helping others can give a meaning to your life were on point. Although some of the characters in this drama are too good to be true but they are at the same time easy to connect to because of the way they have been translated on screen.
These two episodes of Tum Kon Piya are a must watch because there were some major developments in these episodes, they were directed brilliantly and all the actors played their parts flawlessly. Yasir Nawaz has proved that he is a very skillful director and the writer Maha Malik has made changes in the original story which make it more interesting. The dialogues are impressive mostly because of the choice of words. All the actors in this drama have done complete justice to their respective characters. There are times when Imran Abbas appears to be slightly disinterested but in these two episodes he played his part perfectly.
Arif and Rania will probably end up losing all their money and that is when Arif will realize the importance of family. Although Arif's character is a negative one but it is very well etched-out, you understand his insecurities and complexes. I thoroughly enjoyed the latest developments and am eagerly looking forward to the next episode.
How many of you watched these two episodes? Do share your thoughts about it.
Ayeza Khan – Biography, Wedding Pics, Daughter, Dramas, Danish Taimoor