'Baitay aap pareshan na hon', 'baitay aap araam karein' – 'baitay' needs a good chamaat in my opinion!! Okay, okay, if she did get slapped then I would go on about how our dramas should quit showing grown women getting slapped or physically abused but I am sure you get my point!
I had wondered if Ahmer was truly in love with Zainy and even though there were references to his flirtatious nature in Mina's conversations, but the way he spoke to Zainy and the mehndi scene, his dismay when she said she had to leave made me think there really was something between them. Ahmer's ego has been bruised by the way Yusuf Kamdar addressed him and he wants nothing to do with Zainy now.
Zainy also learns Ahmer has been planning to marry a colleague Bina (Aimen Khan) from his showbiz world. Bina's outburst and fainting spell was so ridiculous I thought. I do not understand whether Zainy's friend (Moomal Khalid) has a bigger role to play further along the play. She is a decent actress in her own right and right now her contribution to the whole drama seems very minimal. Maybe she will be paired with Sherry?
'Mujhay Ahmer kay baghair jeena nahin aata' – what? And how has she managed all these years? And really – how long has she known Ahmer anyway? Zainy appears to me to be a brat and a half, treading on the feelings of the people who have always cared for her and running after the one person that is giving her an attitude. Growing up she has only had Yusuf Kamdar, her mother and Sherry around her. Nigar does visit but not often so I do not understand this 'nobody loves me' mantra Zainy has going on all the time. I understand the desire to know the people who were related to her dead father, to know her roots but to doubt the sincerity and sentiments of Yusuf and Mehtaab is absurd.
Up until the previous episode, I blamed Zainy for her attitude. True, Yusuf has been overprotective and maybe Mehtaab has tried to make Zainy put a lid on her feelings at times for the 'benefit of the family' but they truly loved her. However, Mehtaab's outburst in front of Yusuf also made me see them a bit more clearly. Yusuf has always wanted the best for Zainy, no doubt, but he has been a bit excessive in his own way. Making her focus just on her studies, all the hoo haa over her going to a friend's birthday party in the earlier episodes and not needing a mobile phone or laptop in this day and age is a bit out of the ordinary. She has been so sheltered by him and Sherry that she does not know how to react to anything new. However, Mehtaab's new stance is also at the other end of the spectrum. 'Give Zainy whatever she wants be it Ahmer' and blaming herself and her husband for Zainy's state was uncalled for. Mehtaab is shaken by Zainy's suicide attempt and where I understand her sudden reaction to give in to Zainy's demand based on her fear that she could have lost Zainy forever, I do not understand this 'self blame' and how Zainy is suddenly a victim of inferiority all her life. Zainy is ungrateful, spoilt and immature but I feel that sometimes even though parents are doing their utter best to do right by their child, it may not be the best approach and that in turn has an effect on the 'child's nature as they grow up.
Anyhow, Kunwal Javid, PsyD, I am not. Just trying to give Zainy benefit of the doubt and make sense of Mehtaab's new plan of action. Or maybe Zainy is just an ungrateful brat. Period.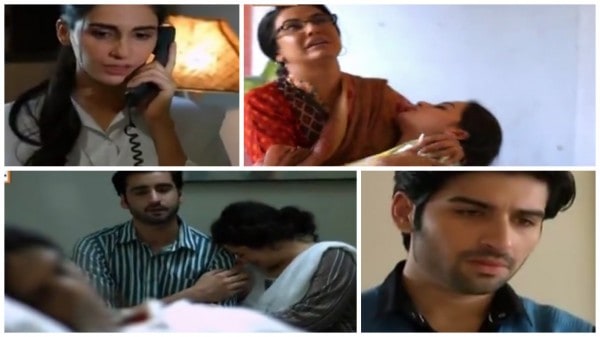 Ahmer seems unmoved by Zainy's attempted suicide. His expression only changed when Mina reminded him of how he loved his deceased chacha and his 'ehsaan' on them and that Zainy is that very chacha's daughter. Ahmer does go to visit her in the hospital and Zainy, silly silly Zainy, brightens up and thinks all is well. I wonder what game Ahmer is playing now.
I keep getting mixed signals from Phuppo and Co. Phuppo's reaction at the hospital when Mehtaab asked if she knew anything surprised me. I wonder if it is because she fears that telling the truth would release Yusuf Kamdar's wrath on them and he seems to be a much more influential person so she does not want any trouble. She did seem genuinely upset and when Mina confronted Ahmer she refers to Zainy as masoom. But then Mehtaab keeps saying how she did not want to remain in touch with her first husband's family after her second marriage and that she has a sound reason for feeling that way – I am curious what that is.
Agha Ali is such a good actor in my opinion – I feel he does not have much of a role to play in these past few episodes and would like to see him contribute more to the story. I had forgotten to mention Sania Saeed's 'hairdo' in my overview until Fatima Awan reminded me. Mickey mouse ears or a pirate's hat – take your pick but it really does look odd and seemed even more so in the scene when she has that outburst with Yusuf and bends her head down and what a huge beehive!! She is such a brilliant actress but her appearance in dramas after the break she took is quite an eyesore – first in Aitraaz and now Tum Yaad Aye.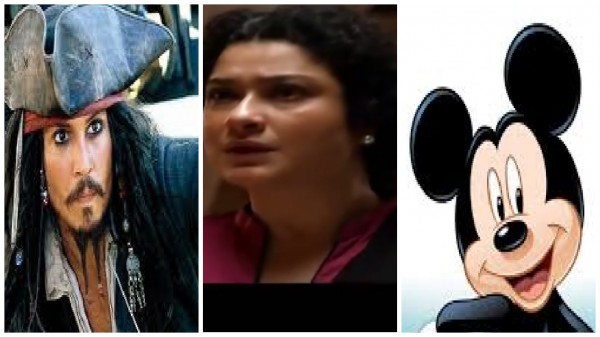 Ahmer seems to at times be totally smitten and at times not caring a dime for Zainy and the sudden switches in his expressions leave me confused and I do not know if that is a good thing or not. Was he really just passing time with Zainy or did he genuinely feel for her but his pride could not take how Yusuf treated him and he is reacting to that?
I am looking forward to see what happens next. Will Ahmer keep up a farce and string Zainy along without her being any the wiser? Or, will he marry her and then make her life miserable by continuing to meet Bina? Please do share your thoughts on this episode of Tum Yaad Aye.
Kunwal Javid
P.S. My brother is getting married next week insha Allah so will not be able to watch or review anything from Thursday to Sunday. Will try to post a review before the following Thursday otherwise will review both episodes together :)