Udaari – Episode 16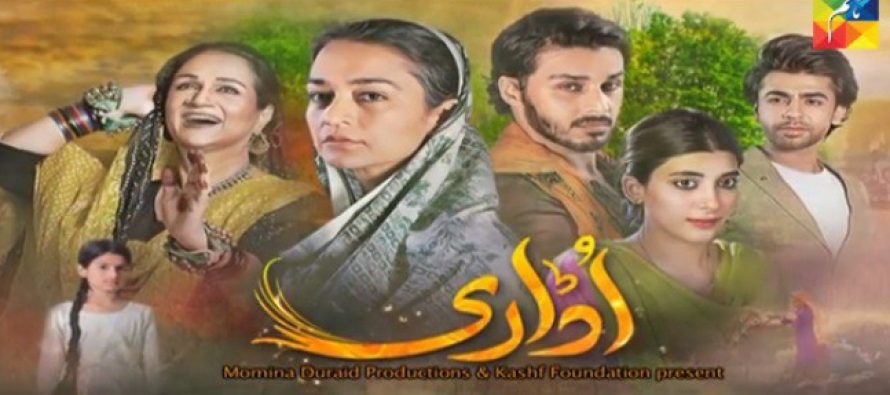 Drama serial Udaari continues to be very enticing and thrilling. With this episode the story took a big leap forward and with this leap while a lot of things fell into place for many of the characters, Imtiaz's re-entry in the drama changed everything. Sajida worked hard to start a business which seemed to flourish with every passing year. Her progress, the confidence she had in herself and the fact that she had left her past behind was shown brilliantly. Sajida's success went to prove that anyone can achieve their goals if they are hard working and focused. The recent turn of events was also a cruel reminder of the fact that leaving one's past being isn't all that easy. Also, one cannot ignore the importance of all the positive support Sajida got from Sheedan and from Kashf Foundation. Kashf foundation did not only provide Sajida with the finances she needed but they also played an important role in giving her ideas which helped her expand her business. Kashf foundation gave her a vision and Sajida's steadfastness made that vision come to life. Six years later Zebu managed to excel in studies and extra-curricular but the fact that she still couldn't sleep peacefully at night went to show that even after so many years she had not completely healed. Sajida turned out to be the kind of role model she wanted to be for her daughter. Sajida's constant support and the love Zebu got from Sheedan and family helped her settle down.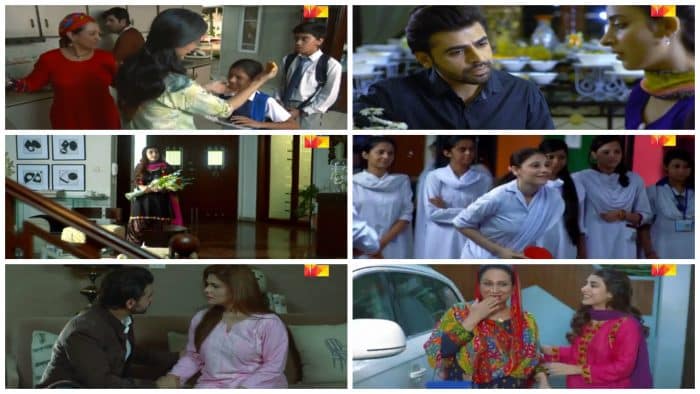 Arsh revealed his true feelings for Meeran but just like anticipated Meeran is not looking to settle down with a man. Even after so many years she still wants to focus on her work but continues to be good friends with Arsh. This goes to show that Meeran too has not healed entirely. She still hasn't forgotten how Illyas and his mother insulted her therefore she does not want to put herself in that position ever again. Meeran wants to be known for her work and perhaps she knows that marriage would automatically bring up the topic of her cast. Deep inside Meeran still feels that she cannot change the fact that she is a mirasi. She might have adopted singing as her profession and she has excelled in it as well but she has not forgotten all those times when people insulted and belittled her because she was a mirasi. Farhan Saeed and Urwa Hocane's on screen chemistry makes their scenes a treat to watch. Both of them have done complete justice to their respective roles. Bushra Ansari is one of those actresses who make their presence felt in every single scene even when her character has no dialogues, she manages to convey the emotions effortlessly through her body language and expressions. Ins-e-Yazdan made his first appearance today, he did well in the brief screen time he got but we have yet to see what he really has to offer. The young actor playing the role of Jazza before was very well-suited for the character. Ins-e-Yazdan of course is a much polished version of Jazza because all these years he has been going to school and has developed a very different personality. Talking about the change in personalities, I was expecting Meeran to be slightly more polished too. Even after so many years and so much exposure she still has the same Urdu/Punjabi accent. Someone as smart as Meeran should have learned to speak in a more shehri way by now.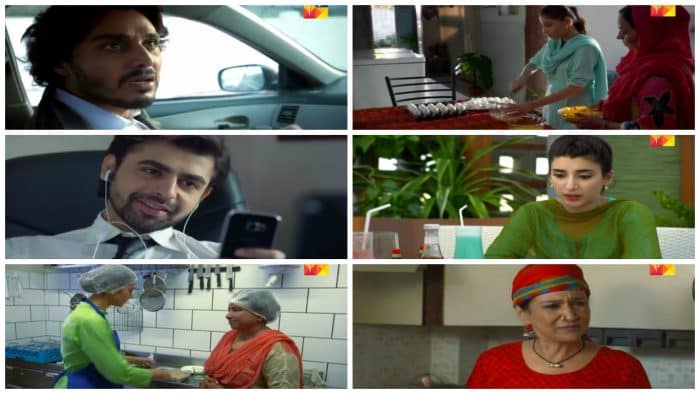 I must say that the makeover given to Ahsan Khan in tonight's episode was brilliant. Imtiaz is still the monster he was so many years back but the change in his look and his current status went to show that he had been through a lot too in all these years. Imtiaz was desperately looking for Sajida and now that he has found her, he will use all his contacts to make her pay for what she did. This latest twist in the story will make things very difficult for Sajida and Zebu both but it is also a great opportunity to show a much better end to Imtiaz's character. Zebu is old enough to go to court now and hopefully even with all his contacts Imtiaz will pay for making Zebu's life miserable. Hina Altaf Khan did complete justice to her character today but her acting skills will truly be tested when Zebu and Imtiaz meet in the next episode. Watching Imtiaz back on screen was scary but watching Ahsan Khan nail the role once again was truly impressive. Ahsan Khan deserves an award for playing this role with perfection and dedication. The actor playing Sheedan's brother deserves a special mention here, the director deserves due credit for choosing him for playing this character because he stands out in all the scenes. His acting is beyond impressive. The preview of the next episode suggested that things will get very serious from the next episode. This was one of the best episodes of Udaari because the way the story was taken forward was very impressive. The writer, director and all the actors involved have given their best to the drama and in my opinion Udaari is the best drama on HUM right now. It is another feather in the cap of HUM TV and a drama which surely deserves to be noticed and appreciated. How many of you watched this latest episode? Please share your thoughts about it.   Fatima Awan
Fatima Awan
Fatima Awan has been a part of reviewit right from its inception. She feels very passionately about Pakistani dramas and loves discussing them to detail. If it wasn't for the play Durr-e-Shahwar she wouldn't have started writing!
---
---