This episode once again focused on the lack of any positive developments in Sajida's case because so far no one is willing to share the truth with Arsh. Arsh's commitment to this case, the faith he has in himself and his relationship with Meeran was also covered in this episode. For now Arsh is standing out more than any other character in this play. Ahsan Khan has already established himself as an actor who continues to grow and impress. In the previous episode and also in this one Farhan Saeed's acting was truly impressive. This is the first time I am watching him act and I must say he is a natural. This drama has some incredible performances to its credit but the pace of the drama has slowed down for now. Most of us were expecting this drama to be more about Zebu; her growth as an individual and the story of a survivor but that is not the case. However, the positive aspect of the latest developments is that for the first time we are watching a case like this go to court and the viewers are definitely learning that staying silent in such situations can be suicidal. Arsh knows that Zebu has something to do with this case but his hands are tied. Also, showing Imtiaz making the most of this situation because Sajida will never tell the truth in court goes to show who is actually benefiting from this situation.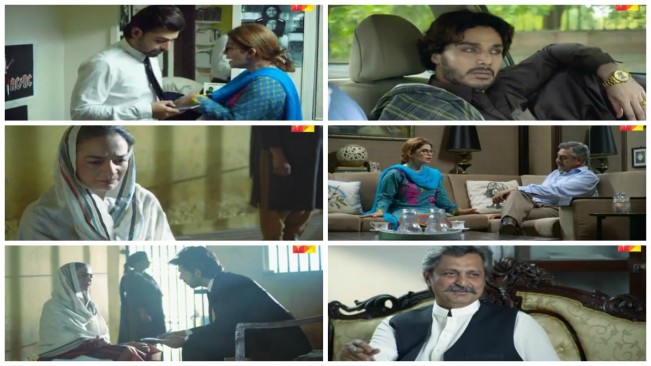 Arsh's mother gave her blessings in this episode but even after all these years Meeran has not moved on. Is it because Meeran hasn't completely forgotten her first love or because she never wants anyone to be in a position to hurt her like that ever again? I must say that even after all these years watching these two people standing exactly where they were emotionally so many years back isn't exactly easy to connect to. I had a difficult time relating to this particular track even though Urwa Hocane and Farhan Saeed's acting was on point. Zebu got plenty of screen time in this episode and there were times when Hina Altaf's acting was up to the mark while there were others when once again I was wondering how could a director who chose someone like Ahsan Khan to play Imtiaz's role cast someone who was a complete misfit for playing Zebu's role. Although Zebu doesn't have a bigger role to play in the picture but even then Hina Altaf makes it very difficult for the viewers to feel for Zebu's character. The scene in which Zebu grabs a knife to kill Imtiaz could have been far more powerful if Ins-e-Yazdan wasn't the one who tried to stop her. That particular scene became a lot more meaningful as soon as Urwa Hocane stepped in – which basically goes to show what a huge difference a good actor can make. Imtiaz's relationship with Malik sahab also got a lot of screen time tonight to show how his support was the main reason behind Imtiaz's confidence. This is one of those things which has been very well established by now therefore these scenes could easily have been chopped down. Sheedan's character did not get enough screen time in this episode, I miss watching her scenes. I love the camerawork in Udaari, usually there are more close-ups in dramas and fewer scenes in which all the characters in the scene are covered but that is not the case here.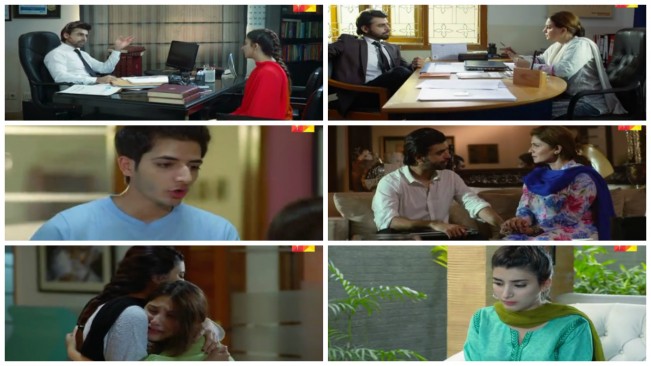 I wasn't looking forward to Illyas' comeback but since we were shown that he will be back in the preview of one of the episodes therefore I am wondering what happened to that development in the story. HUM really needs to work on the previews of their dramas because they are very often extremely misleading. Sajida's case will start in the next episode, I am waiting to see how this track will be handled. How many of you watched this latest episode? Do share your thoughts about it.
Top Trending Video