Opening Thoughts:
Ohkay so, these two episodes of Visaal were quite interesting & intense. I am glad that the end of the story is coming together & things are being wrapped up incredibly. I must say it is commendable that despite the overall slow pace of this drama, as a viewer I never once lost interest in Visaal & that is mostly because of Akram's character which for me is the best thing about this drama!
Developments in The Episodes:
Pari spoke to Munna & chose him as her safety net. Pari showed a lot of maturity & far-sightedness when it came to making a decision about her future as she had one thing on her mind & that was to get rid of Akram. Munna ended up being the only option for Pari & even all those who are associated with her because Munna actually proved that if there was one thing that he could give to her undoubtedly, it was security which Pari was in dire need of.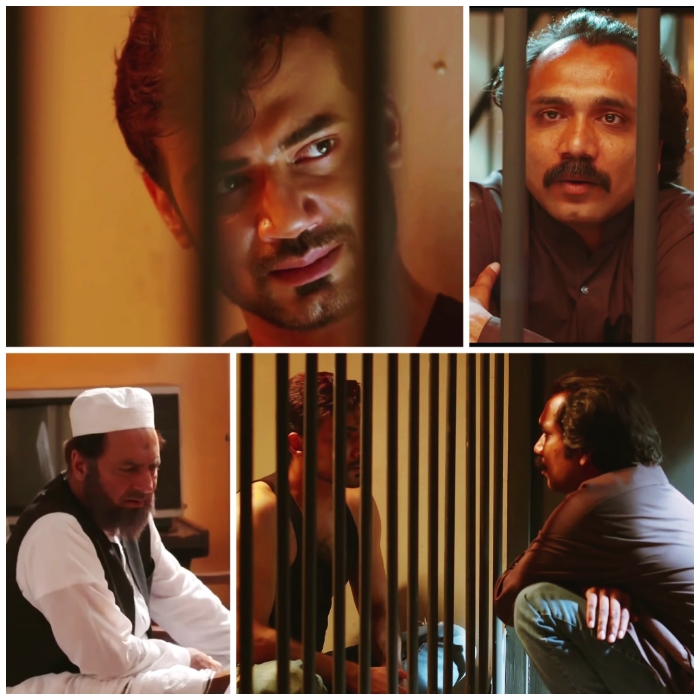 Pari knew that Munna was burdened with the favors that Akram did for him that is why she put forth her conditions in front of him one of which was basically to ensure that Munna has nothing to do with Akram after their marriage. Everything aside I will say that the decision Pari took was rational but then as far as her decision of not forgiving Akram is concerned, I find it too harsh & unjustified. Pari forgot how she lost everything because of Naheed & chose to forgive her but when it comes to Akram, she is holding him responsible for what? For falling in love with her & relying on Naheed to get to her? Akram was always clear about it, he fell in love with Pari & wanted to get married to her so why & how does it make him the ultimate culprit? What Naheed did to Pari was far more evil, cruel & also happened even before Akram came into the picture so? Pari forgives Naheed & hates Akram for loving her? Yes, Akram's approach was wrong but his intention was not & that is why he didn't even lie to Naheed & only used her secret to get what he wanted!
Pari ended up convincing Munna too & showed him the real picture. Even though Munna is simple minded, he still wasn't totally buying what he heard from Akram about Pari because he formed an opinion about her after spending some time with her. Munna couldn't find logic behind everything that Akram said because even he could feel something was not right. Pari told everything to Munna & he decided that he was going to proceed with the wedding, even if it meant upsetting Akram – that is courageous & sweet at the same time!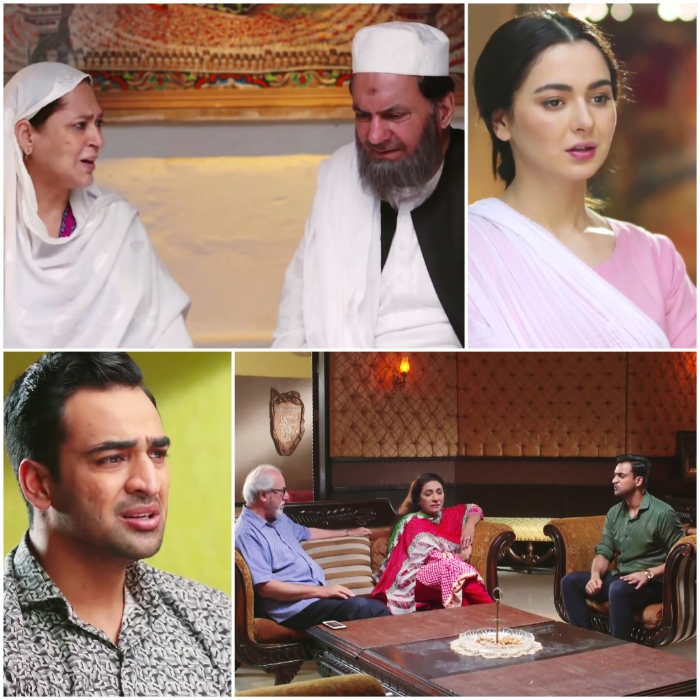 Akram couldn't even imagine Pari being with Munna, hence the reaction & again he continued maligning her image to make sure Munna backs out. I feel the writer has kept Akram's character quite real & that is why he has not changed his personality or thought process at all. Akram chose the wrong path in the beginning & he is blinded by his love for her so much that he is continuing to go the wrong way again to get Pari. Akram got a lot of time in the prison to think things through, I wish he had thought about some other way to get his feelings recognized by Pari but no, he thinks by isolating her, he will get her. Even though I can foresee the ending the writer will choose for Akram & I do agree with it, but I still feel that Akram is now being turned into the ultimate villain whereas in reality, it isn't him, it is Naheed but her suicide has turned her into a victim? I don't buy that. I still want things to even if not work for Akram but a chance for him to be understood & a chance where he can explain what actually happened & how things kept on getting out of hand. He deserves that at least, this is what I feel.
Closing Thoughts:
Overall, these 2 episodes or Visaal were amazing & I had a great time watching them. Hats off to Zahid Ahmed for all of those scenes which included Akram's outbursts, he really made Akram's emotions come through & I as a viewer could feel the intensity in his acting. It is commendable that Zahid Ahmed did not hold back & it is too obvious that he has loved portraying this character that is why he has not only owned it but done complete justice to it too. Zahid Ahmed was The Right Choice for this character so well done to the casting director for choosing him & well done to Zahid Ahmed for a phenomenal performance. I will say the actor playing the role of Munna is a very fine character actor too, he makes Munna realistically & likeably bechara & masoom – too good. The director should take a bow for extracting these performances from all the actors – amazing. Please share your thoughts about these episodes of Visaal.
Keep Supporting,
Cheers,
Zahra Mirza.