Last week, The Duke and Duchess of Cambridge made their first official visit to Pakistan. In the 5 day tour to the country, they covered the capital, Islamabad, the northern mountainous area of Chitral and the heart of Pakistan, Lahore.
While a lot of people, including me, were in awe of The Duchess wearing eastern clothes while in Pakistan, they came to country for an entire purpose.
In this whole week, we saw various comments of people:
– there were the ones who were admiring her choice of clothes. People could not stop gushing over her beauty, simplicity and the fact that she chose to wear eastern clothing along with a dupatta (a rarity in Pakistan nowadays)
– there were the ones criticizing who were happy to have goras in our country kyu k goro ne tou humay loot khaya tou bhae ap log khush mat ho please.
– and the ones who were happy that the Royals will spread a positive image of Pakistan.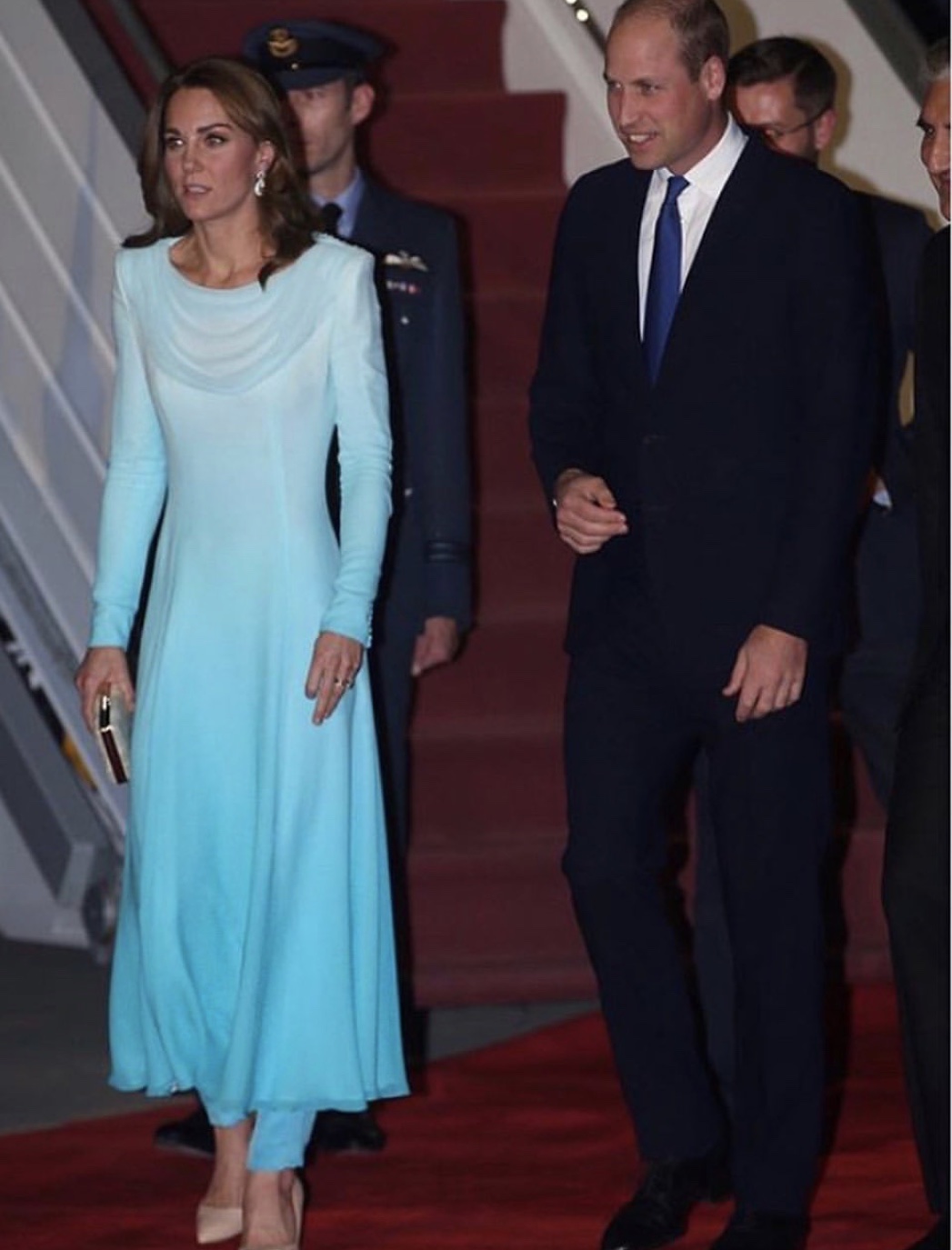 In the whole week, the Royals had a packed schedule. They visited a school for underpriveleged children where they spent time understanding the importance of education especially for girls and stressed on importance of mental health. They also stressed upon importance of protecting the environment, wildlife and climate change. They visited a hospital and orphanage to bring happiness and joy to children suffering from an almost uncurable disease and those without parents. They played cricket with them, celebrated a birthday and laughed along common people.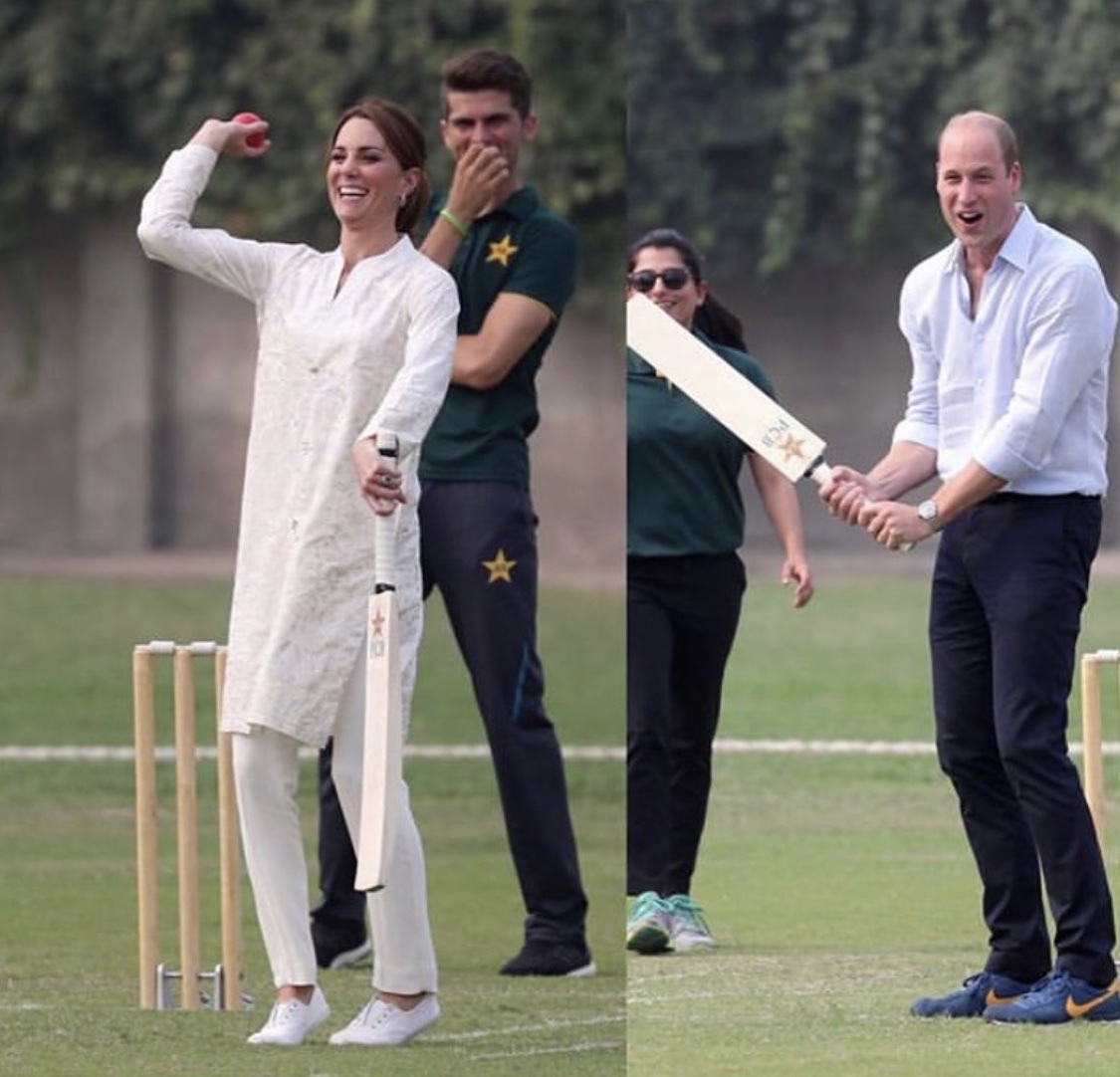 The Duke and Duchess, being huge advocates of the effects of global warming and climate change visited the mountainous areas of Hindu Kush to learn about the affects of glacial melting. Their one day tour included spending time around the area mingling with Kalash Valley, learning their culture and way of life after flood destructions in the region.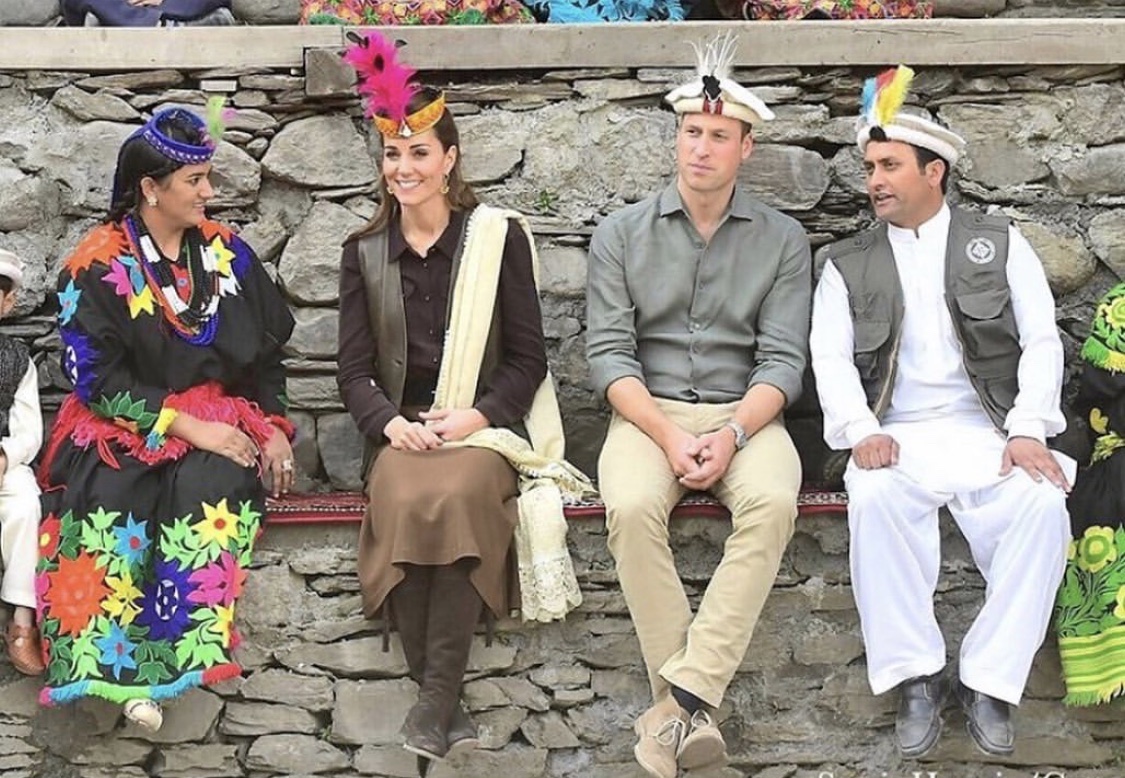 A reception held for the Royals meant a one on one interaction with people from the art, political and entertainment background to help strengthen the ties between the United Kingdom and Pakistan. The Duke and Duchess thanked Pakistan for their hospitality. Look at how cute they are arriving in a rickshaw!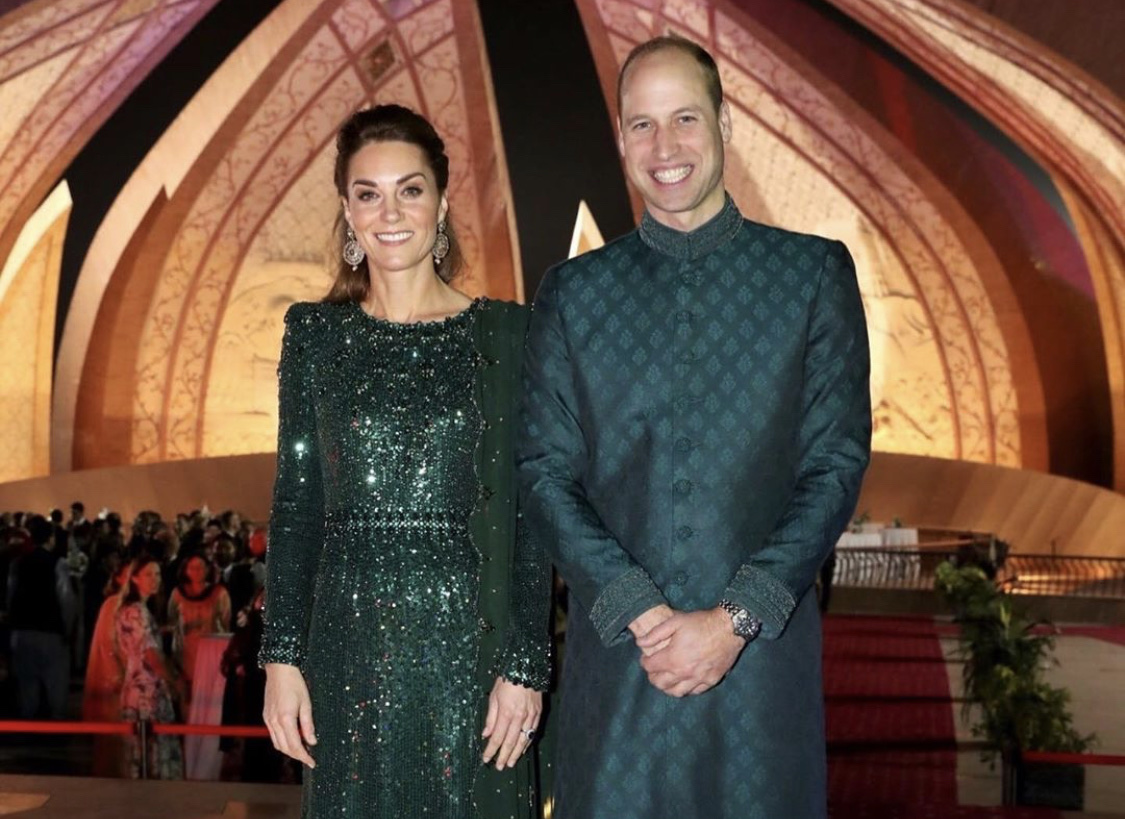 Their visit to the Badshahi Mosque was reminiscent of the times when The Queen, Prince Charles and Lady Diana visited rhe monument in earlier years. They listened to Quranic verses and had a discussion with faith leaders about spreading interfaith harmony between communities (wish we as a country would actually promote this in reality).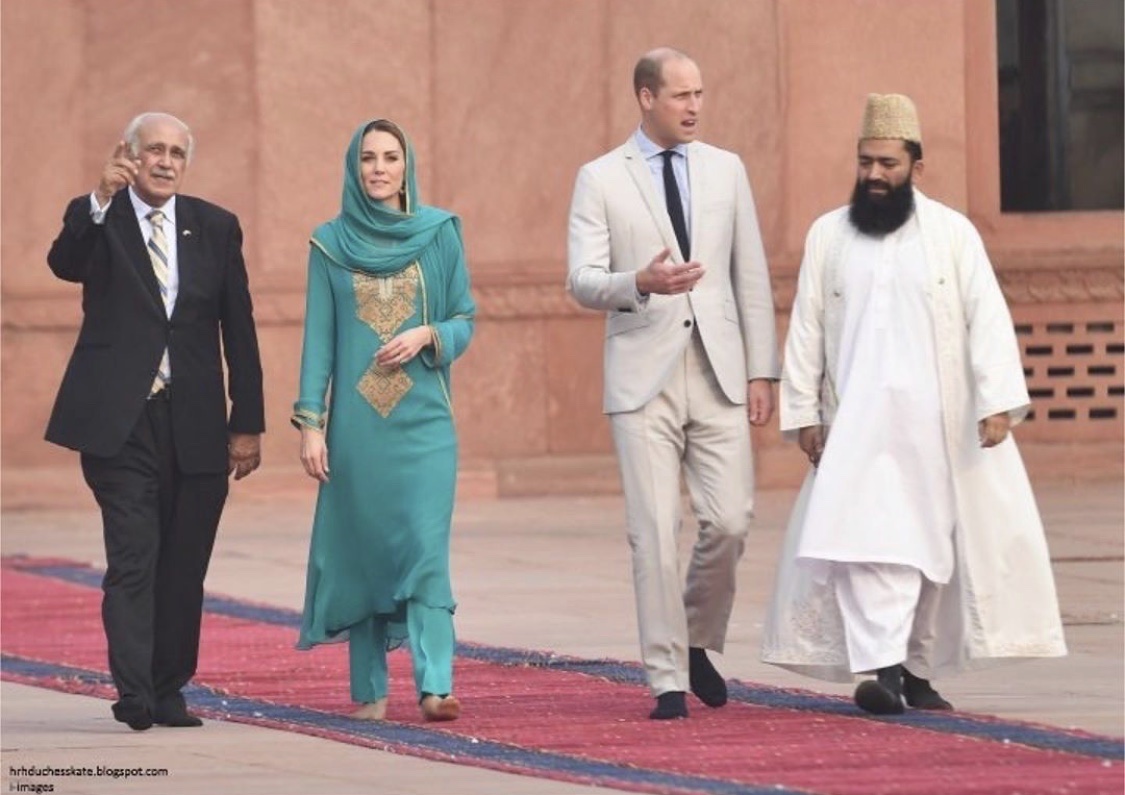 One of my favorite moments of their visit was the one at Shaukat Khanum Cancer Hospital where The Duke and Duchess had pretend tea with a young patient. It was extremely heart warming to see to the young girls' wish of having tea with an actual Princess turn into reality.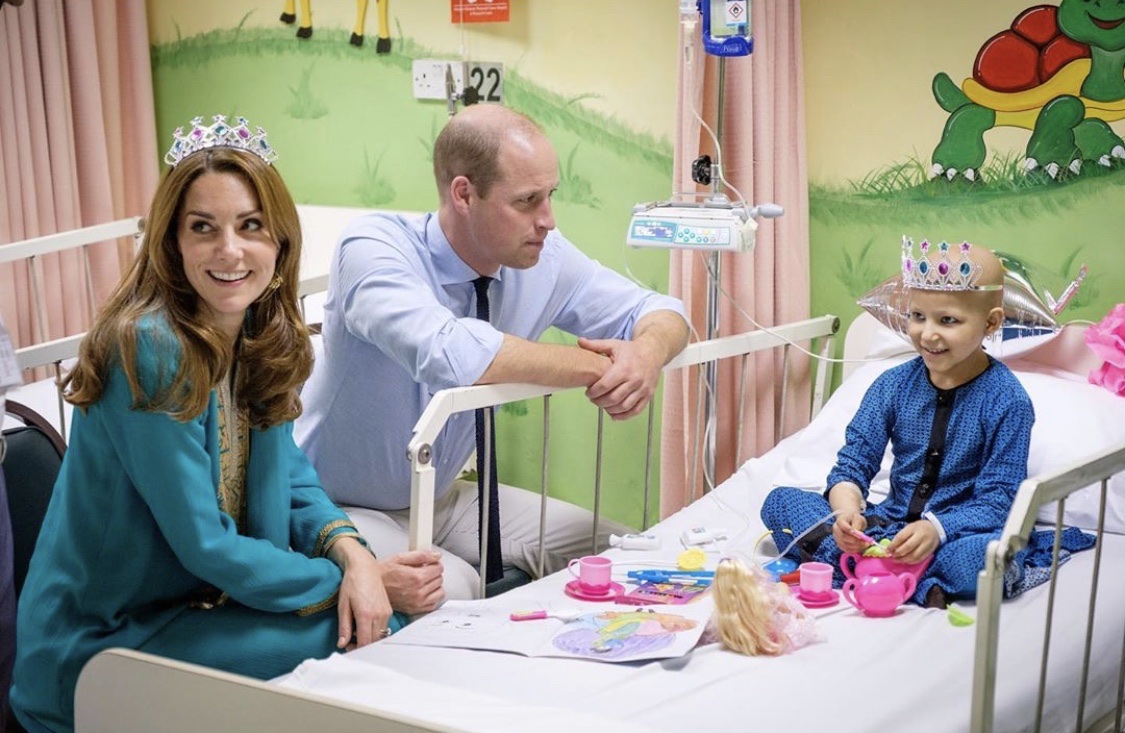 I wish from this visit we can learn to be kind and affectionate towards our own people, spend time with our loved ones, be tolerant towards people of all religions, sects, backgrounds and most importantly spread happiness. Moreover it is important for us to care for the environment and try and be closely involved in bringing about a change for a better world to live in.