This latest episode of Woh Mera Dil Tha had another unexpected and important development to its credit which changed the direction of the story completely. I am wondering why a lame drama like Noor-ul-Ain has been given the 8pm slot and Woh Mera Dil Tha which is far better has been given the 9pm slot! Woh Mera Dil Tha isn't faultless but it is definitely far more interesting that Noor-ul-Ain which has absolutely no story or direction!
Even after all the planning and convincing Zaid could not escape the situation he had put himself into because of Arham. Arham pulled back from his commitment as well as his relationship with Naina but somehow Naina didn't even try to tell her father the truth. Zaid however did whatever he could to tell his father that this was a big misunderstanding but ultimately had to give in. Although this entire situation was really serious but somehow I found it amusing! Since Zaid had planned all this, it looked like he was paying for being over smart and for trying to outsmart everyone else! This episode as a whole however could have been even more entertaining if like the previous episode some of the scenes were not dragged. The flashback scenes were used effectively in this recent episode since they helped the viewers understand why Arham ultimately backed off. This particular development was shown convincingly and it was startling.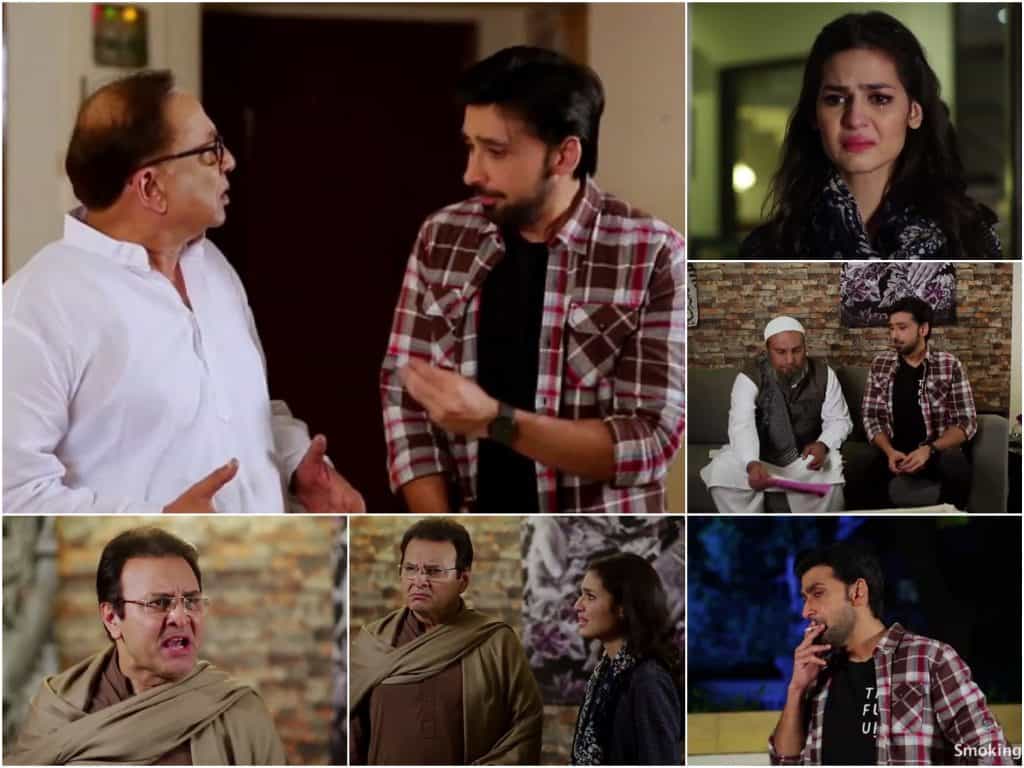 Right from the first episode I was wondering how these two people who simply couldn't stand each other will ultimately end up together. That mystery has been solved tonight and now I am eagerly waiting to see how Zaid in particular will handle this situation. It will be interesting watching Naina and Zaid grow as individuals as well as partners. Even when Arham didn't turn up and Naina was heart broken, Zaid didn't give her a lot of concession which basically shows that he is definitely not the kind of person whose heart will melt watching a girl in distress or crying. Zaid was also shown resisting this nikkah more aggressively than Naina did which makes this entire situation even more interesting! Zaid is allergic to commitments too therefore it is impossible to tell how he will treat Naina once they enter into a nikkah. The fact that Naina was his best friend's girlfriend for the longest time definitely doesn't help. These two can easily pass as a match made in hell.
The latest turn in the story has made this drama even more interesting and I can't wait to watch what happens next! Some of the scenes and situations tonight weren't convincing enough but overall it was an entertaining episode which gave me a reason to look forward to more! Sami Khan and Madiha Imam's remarkable performances were the highlight of this latest episode. The preview of the next episode however was a little too elaborate especially given the fact that right now we were all supposed to be wondering whether these two will ultimately get married or not!
How many of you watched this latest episode? Do share your thoughts about it.