Woh Mera Dil Tha Last Episode Story Review – This last episode of Woh Mera Dil Tha aired unexpectedly but I guess all those viewers who have been following this show regularly must be used to watching this drama on a day and time when it was not scheduled to air. It was challenging watching this play because the time slot and even the day on which it aired changed so many times. There was so much confusion that there were times when there were two different schedules circulating on social media in a single day! The treatment given to this drama by the channel was off-putting to say the least.
A Decent Love Story
Woh Mera Dil Tha was a really decent love story with tons of character development and unexpected twists and turns to its credit. Like every other play written by Faiza Iftikhar this one too had quite a few elements which were brand new and it only got better with time. The main leads in particular were beautifully etched-out which is why the viewers instantly connected to these characters. Through Naina's track, the writer asserted how important it was for parents to trust their children even when they feel that their children have gone off-track. Zaid's story was a different track altogether, his coming-of-age journey was the most engaging factor in the drama. The story altogether was entertaining and the pace never slowed down.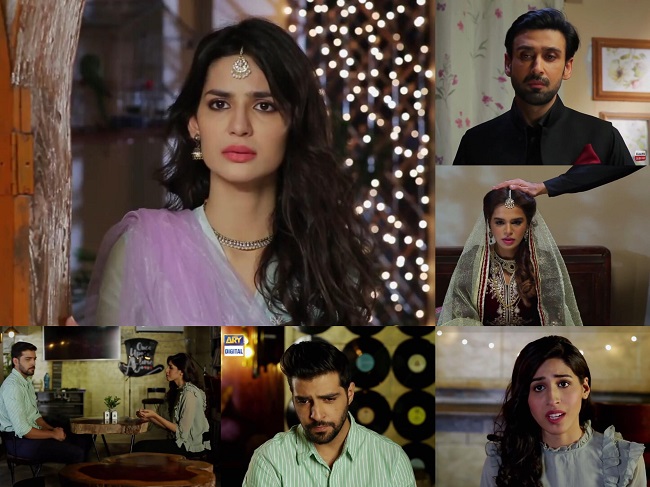 Heartwarming Relationships
Naina's relationship with Zaid's family was always heartwarming. The way Zaid's father handled the situation right from the time Naina and Zaid entered into a nikkah was also one of the most refreshing and pleasing aspects of Woh Mera Dil Tha. Although, whatever happened in this episode was predictable but it was only so because the writer did not wait for the last episode to wrap everything up. The changes in the characters, the way these relationships nurtured and the manner in which all these developments led to the kind of ending everyone was looking forward to was definitely convincing.
Arham Finally Makes Himself Useful (barely!)
Arham decided to do something for Zaid for a change when Sonia informed him that Zaid really was in love with Naina. Arham's dialogue about letting him do something for Zaid for once was funny! He was the one who convinced Zaid that he did not need to sacrifice his love for him and that's when Zaid decided to explain himself to Naina.
No One Found Out The Actual Truth
It was interesting how no one found out that Arham was actually the one who had a relationship with Naina and he backed out from his commitment at the last minute. Zaid and Naina did not try hard enough to convey this to everyone once the nikkah took place. Naina did not do so because she was too disappointed with her parents' attitude and Zaid didn't do it because he felt there was no point telling his parents the truth.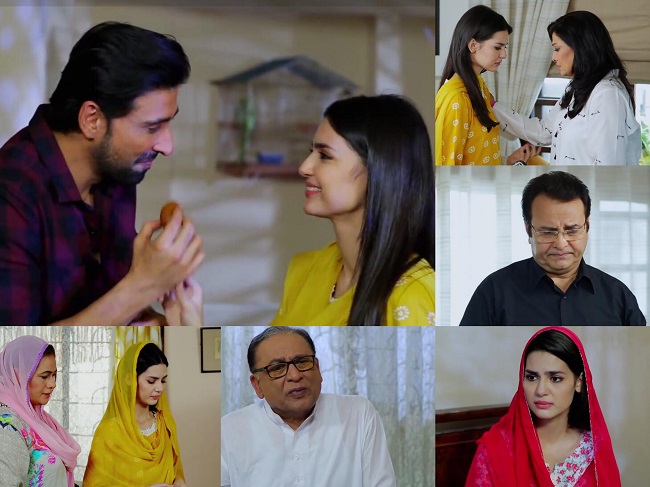 Overall Impression
Sami Khan and Madiha Imam nailed their respective characters. They looked great together and their characters had so much going for them. The director Mohsin Ali did complete justice to Faiza Iftikhar's scripts but some of the actors did not perform as well as the leading actors did. Behroze Sabzwari's acting and his role too was the most unbearable part of the drama. Furqan Qureshi too failed to do justice to his character. Overall however since majority of the story revolved around Naina and Zaid and Zaid's family therefore watching this drama was surely a pleasant experience. Even with all his flaws Zaid's character was far more appealing than most of the male protagonists we have seen in many other love stories lately. Naina was extremely likeable and her character development throughout was shown logically. One of the things I liked the most about this drama was that so many female characters were shown in a positive light. Naina and Zaid's love story kept me looking forward to more every week. There were so many episodes which belonged entirely and completely to Sami Khan! I thoroughly enjoyed this beautiful ride and loved the simple happy ending.