Ohkay so, this was yet another filler episode of Ye Dil Mera with flashbacks & repetitive scenes all over it. However, I will definitely say that the preview of the next episode had me sighing in relief because the story will not only move forward but the much needed truth will be revealed because it's about time. Stories like Ye Dil Mera require precision when it comes to timing but unfortunately, our drama-makers tend to take things slow & end up killing the charm & the impact of the story which is required to keep the interest alive. This episode definitely had amazing acting done by both Ahad Raza Mir & Sajal Aly, props to them for sure however, at this point, what's more important is that the drama is wrapped up & not dragged more than it is already!
The Only Development
The most important development in this episode was Ana's call to Nargis Bua. It obviously didn't take a second for Nargis Bua to connect the dots & realize that the boy Mani she once knew is now Ana's husband Amaan. The entire scene where Nargis Bua ended up analyzing how Amaan was always very vigilant & keen everytime he interacted with her was nice, it showed that she was now understanding why Amaan behaved a certain way with her. The only person alive who Amaan has fond memories of is Nargis Bua, therefore it is left to be seen whether she will reciprocate those feelings or she will continue to show her loyalty to Meer Farooq, whom she very much knows is guilty of the allegations coming from Amaan.
Ana's Character Has Zero Growth
Since the beginning of the drama, I have been eagerly waiting for Ana's character to evolve & show some growth but even after 26 episodes, that is yet to be seen. It is unfortunate that Ana's character has not been etched out intelligently enough. She continues to be in some lala land, even when she found out that her husband had some psychological issues & even now when her husband has clearly told her that her father has murdered his family. Ana's stroll around Daryabagh was her way of finding the evidence needed to prove her father's innocence? I never once heard Amaan telling her that she will find the answers in Daryabagh but out of nowhere, Ana told Amaan that she was going out to do her part of the research. It is unfortunate but Ana's character is not as convincing or well-thought out as Amaan's. The writer has left no margin for error when it comes to Amaan but the rest of the characters seem to have been dealt as an afterthought, especially after seeing their behavioral patterns for so many weeks.
Ana came across her parents' home. She could recollect some memories & realized that the house seemed familiar. She was unable to figure it all out but she knew there was something about that place which struck a chord. The good thing that I got to see in this episode was that Ana started asking questions & not just any questions, the valid ones too, so it was definitely a good change. She even asked Amaan but he decided not to tell her anything because he doesn't want to hurt her? As much as Amaan's love for Ana is understandable & him not wanting to hurt her more is also justified, but keeping her in the dark that too when herself has started to pick up the pieces is not required. Amaan should've told her that this used to be her house & that's where they both met years ago, I don't think it would've made any difference, rather it would've helped altering Ana's perspective because she had already heard about the murder of the woman who owned the place.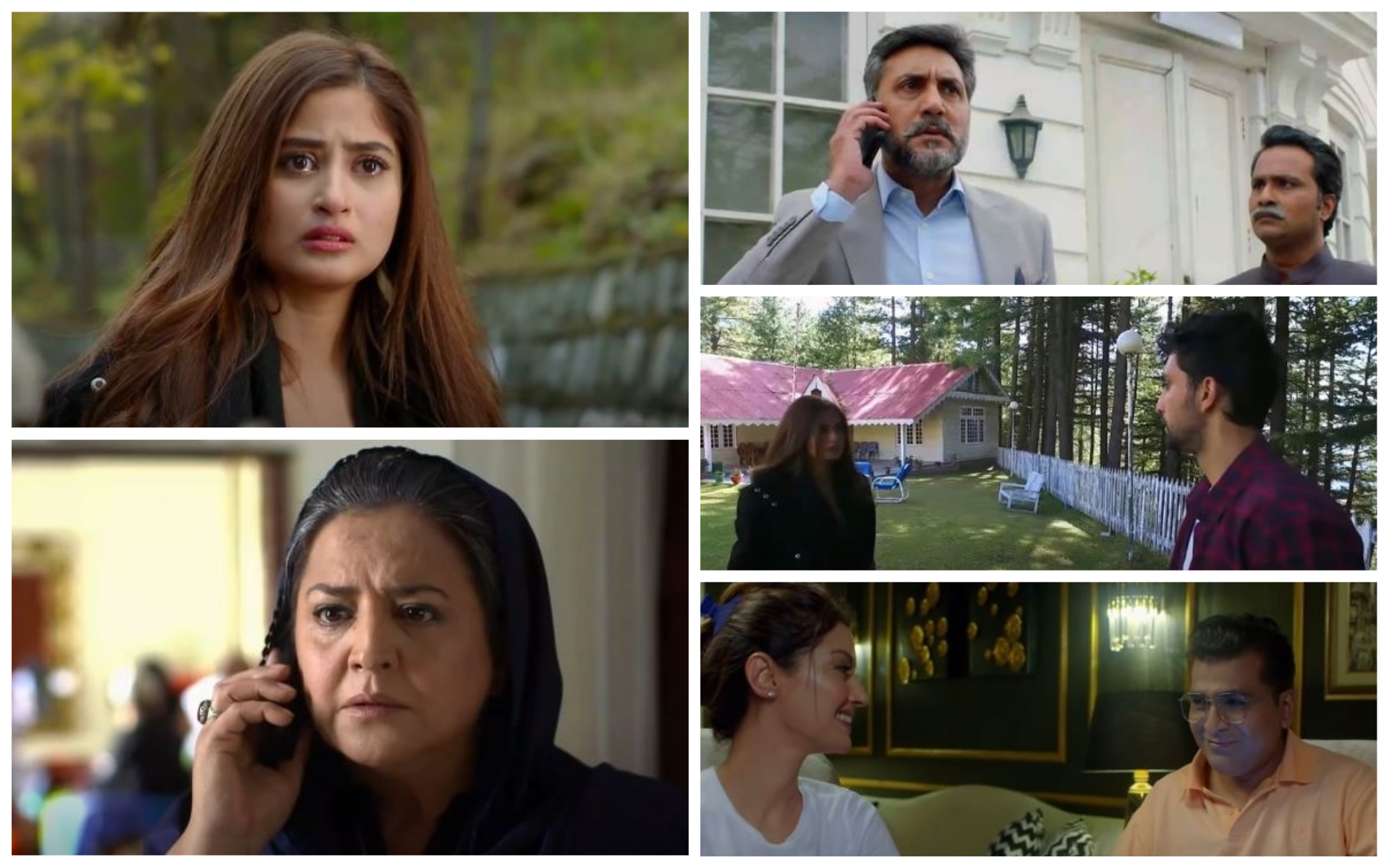 Amaan recollected his thoughts & once again reminded himself that he was not going to forgive Meer Farooq. Amaan once again called Meer Farooq to see how far he had come but he found him clueless. Meer Farooq continued to brag about how powerful & influential he was, but he was making a fool of himself. Also, Meer Farooq got Nargis' Bua's call out of the blue, so the first thing he should've done is spoken to her on the phone wondering if she knew something about Ana or weighing in the possibility that Ana must've contacted Nargis Bua to let her father know that she was doing alright. Ali Baksh who usually does all the brainstorming for Meer Farooq also didn't think of such a possibility that Nargis Bua's call could help them find Ana. Both Meer Farooq & Ali Baksh do love to believe that they are very intelligent but let's just say, they're not!
Farhana Khala struck again & this time, she was in a very serious mood but that was not the only thing different – she had finally changed her position & was now sitting at a chair. She was also not sipping a cup of coffee, which means she is not going to waste any time & is now coming to finally find the answers to all of her questions. A few things might've changed but one thing which remained consistent was her poor acting, so well done!
Waiting For The Next Episode
This episode of Ye Dil Mera was a filler which did not take the story forward whatsoever. However, Ahad & Sajal definitely deserve full points for their brilliant performances. Some of the scenes were definitely interesting & engaging like Amaan's call to Meer Farooq & him going to the same place where his parents were killed. Ana walking towards that house with so many questions running through her mind, these few moments were definitely good to see. I am definitely looking forward to the next episode because it's high time they let the viewers know what exactly happened with Nilofer Baji.
Another episode, another continuity issue. Amaan was in a leather jacket when he picked Ana up from the roadside, when he brought her home, he was in his checkered shirt, which he was wearing before Ana left for a walk. I think as much as the director is responsible for bearing these minute details in mind, the actors are also responsible for not paying attention to such details & not thinking about the continuity of the scenes. Anyways, please share your thoughts about this episode of Ye Dil Mera.
Keep Supporting,
Cheers,
Zahra Mirza.