Oh wow, this was one intense episode of Ye Dil Mera. Before getting into the rest of the details, I will straight away say that Mira Sethi should be super proud of herself for giving this level of performance. Every step of the way, she made me feel Nilofer's pain & the mental & emotional turmoil that she was going through. Mira Sethi has appeared in a lot of dramas but this is the first time she has actually wowed with her performance. The director usually is given credit for the flaws but this time around, he definitely deserves a credit for extracting this sort of acting from Mira Sethi.
Nargis Bua's One Sided Approach & Nilofer's Turmoil
The viewers now got an insight into the past through Nargis Bua's perspective. She seemed eager to get in touch with Meer Farooq because she wants to save Ana. There was an ambiguity regarding her intentions, however the preview of the next episode proved that despite knowing the truth, she still thinks Amaan is the culprit who is going to harm Ana. Maybe all these years, Nargis Bua has brainfed herself to see the goodness in Meer Farooq, especially after seeing what a doting father he turned out to be after Nilo's death, this is why she thinks Ana is better off staying with her criminal father than Amaan, who she assumes is capable of hurting Ana. Nargis Bua will get her answers later as well obviously but right now, she should be thinking more rationally. It can also be considered that Ana's call has forced Nargis Bua to see one side of the picture & because she could hear how upset Ana was at Amaan, she thinks he has hurt her or is going to do so.
Nargis Bua reminisced about the day when they found out about Humera's car accident & the events that followed. Nargis Bua firsthand saw the toll it took on Nilofer. She was trying to figure things out on how she should approach her husband Meer Farooq after all that she heard from Humera & before she could do anything to help her friend, she got the news of her demise. The way both Nargis Bua & Nilofer broke down after getting to know about Humera's accident was so heart wrenching. The emotions they portrayed were realistic & heartfelt. Nilofer already started feeling alone, she had no one to turn to – the husband she trusted was not trustworthy & the only friend she had was now no more.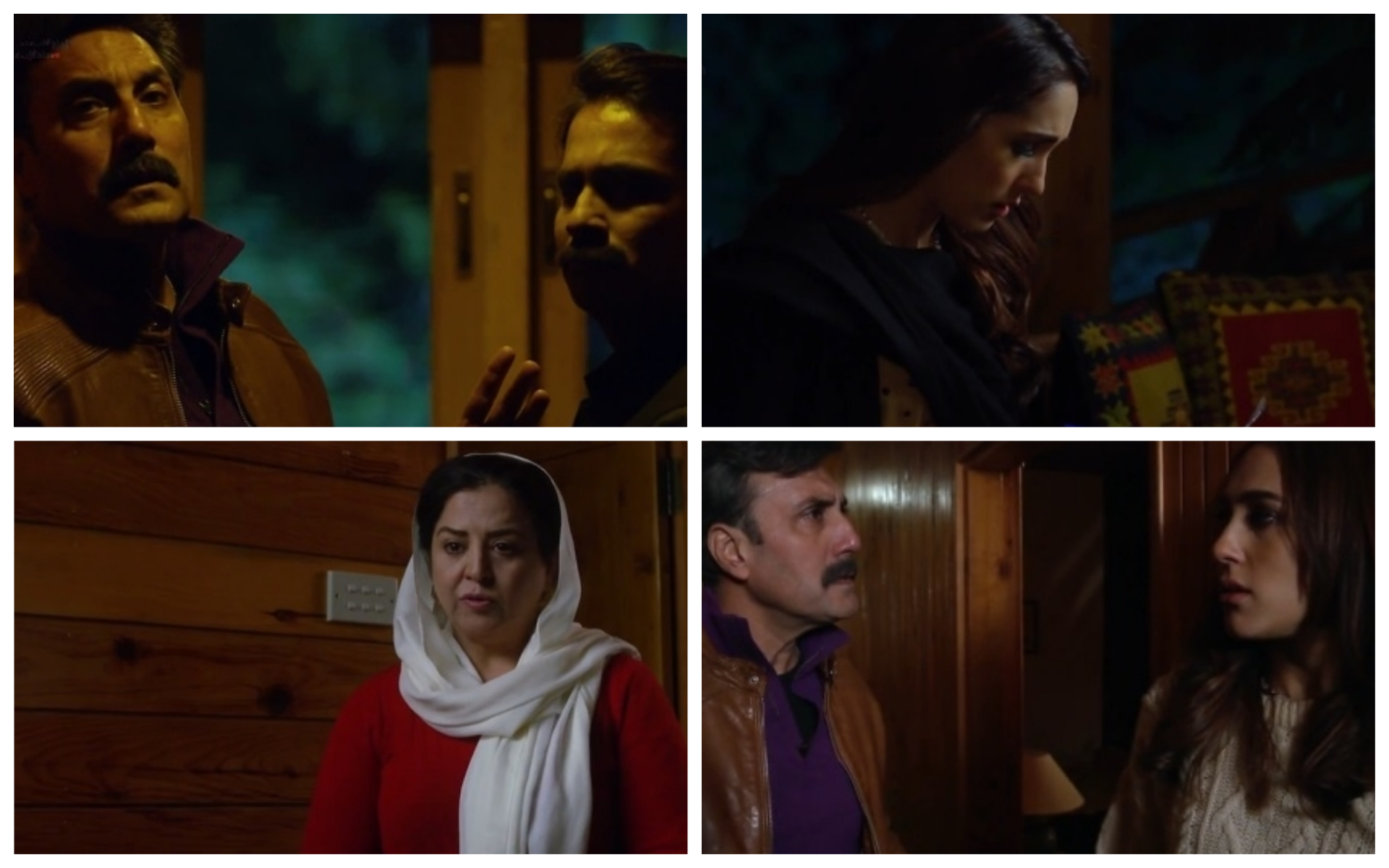 Meer Farooq's aloofness was already something that Nilofer couldn't wrap her head around. I really want to know what was the paper that she saw in one of the pockets of Meer Farooq's jacket though? Anyways, Nilofer ended up hearing the discussion that happened between Ali Baksh & Meer Farooq & she knew that was it. It didn't take her much longer to even doubt all of what she was hearing couldn't be true because Humera had already told Nilofer about the harm that Meer Farooq could cause to her family & now that had finally happened. I definitely liked seeing Nilofer's perspective & how she mourned the loss of her friend as well as dealing with the pain of her husband's disloyalty.