Oh wow, this was one intense episode of Ye Dil Mera. Before getting into the rest of the details, I will straight away say that Mira Sethi should be super proud of herself for giving this level of performance. Every step of the way, she made me feel Nilofer's pain & the mental & emotional turmoil that she was going through. Mira Sethi has appeared in a lot of dramas but this is the first time she has actually wowed with her performance. The director usually is given credit for the flaws but this time around, he definitely deserves a credit for extracting this sort of acting from Mira Sethi.
Nargis Bua's One Sided Approach & Nilofer's Turmoil
The viewers now got an insight into the past through Nargis Bua's perspective. She seemed eager to get in touch with Meer Farooq because she wants to save Ana. There was an ambiguity regarding her intentions, however the preview of the next episode proved that despite knowing the truth, she still thinks Amaan is the culprit who is going to harm Ana. Maybe all these years, Nargis Bua has brainfed herself to see the goodness in Meer Farooq, especially after seeing what a doting father he turned out to be after Nilo's death, this is why she thinks Ana is better off staying with her criminal father than Amaan, who she assumes is capable of hurting Ana. Nargis Bua will get her answers later as well obviously but right now, she should be thinking more rationally. It can also be considered that Ana's call has forced Nargis Bua to see one side of the picture & because she could hear how upset Ana was at Amaan, she thinks he has hurt her or is going to do so.
Nargis Bua reminisced about the day when they found out about Humera's car accident & the events that followed. Nargis Bua firsthand saw the toll it took on Nilofer. She was trying to figure things out on how she should approach her husband Meer Farooq after all that she heard from Humera & before she could do anything to help her friend, she got the news of her demise. The way both Nargis Bua & Nilofer broke down after getting to know about Humera's accident was so heart wrenching. The emotions they portrayed were realistic & heartfelt. Nilofer already started feeling alone, she had no one to turn to – the husband she trusted was not trustworthy & the only friend she had was now no more.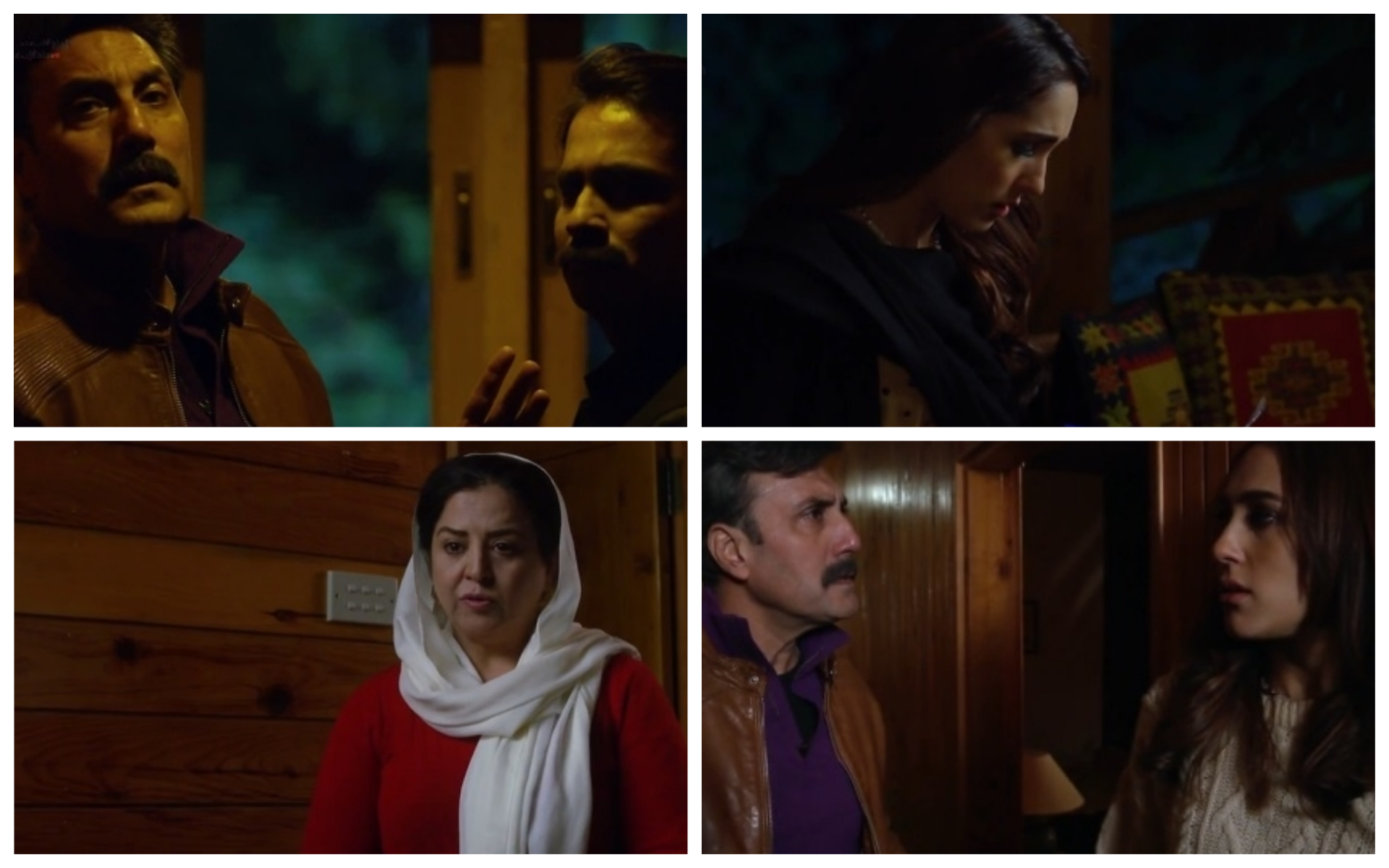 Meer Farooq's aloofness was already something that Nilofer couldn't wrap her head around. I really want to know what was the paper that she saw in one of the pockets of Meer Farooq's jacket though? Anyways, Nilofer ended up hearing the discussion that happened between Ali Baksh & Meer Farooq & she knew that was it. It didn't take her much longer to even doubt all of what she was hearing couldn't be true because Humera had already told Nilofer about the harm that Meer Farooq could cause to her family & now that had finally happened. I definitely liked seeing Nilofer's perspective & how she mourned the loss of her friend as well as dealing with the pain of her husband's disloyalty.
So, Meer Farooq & Nilofer ended up confronting each other. The psychopath that Meer Farooq is, the easiest thing he could do was to assault his wife trying to suppress her emotions by intimidating her. Nilofer did seem adamant to not stay quiet. She even wrote a letter to her father, but it's yet to be seen whether Nargis Bua posted it or not. Maybe after Meer Farooq killed Nilofer, he got rid of all the evidence that could lead anyone to him & that letter being one of the things that were destroyed.
Ana & Amaan
Coming to Ana & Amaan, finally Ana's dreams are back. The memories got triggered after she visited her childhood cottage in Daryabagh. The dream this time was more clear & she could figure out the entire scene that was happening; a woman packing her bags & running away with her child, going to the train station trying to escape but in the end getting shot. When Amaan came to calm Ana down, she was immediately reminded of the pep-talks Meer Farooq used to give to her whenever she spoke about her dreams & told him what she saw. At that particular moment, Ana could actually connect the dots & could feel that the dream that she is seeing is not a vision from the future but rather her past that she has experienced, therefore she immediately stopped herself from dwelling into the details because it was going to confirm her worst fears.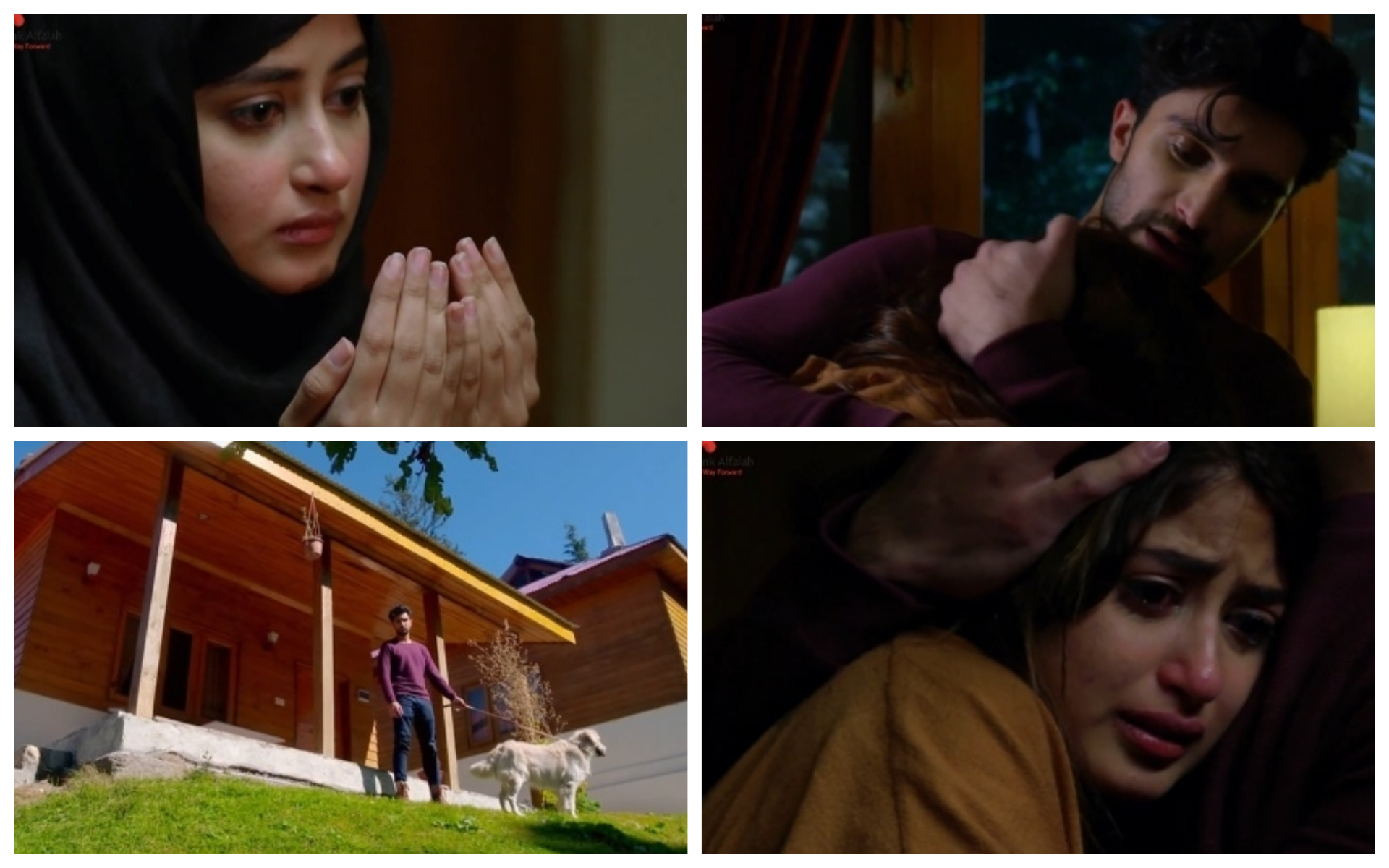 Ana relying on Allah & asking Him for guidance was one of the best moments of this episode. She has been trying to find the answers all her life & now when she was finally starting to see some sort of clarity, she decided to seek Allah's help to ask for more clarity. Amaan's feelings were conveyed brilliantly as well. He hates seeing his wife, the love of his life in pain & he knows that everything that he has said has put Ana in an awkward position but still he feels for her because he knows the truth & is very much aware of how Meer Farooq took away Ana's mother from her too.
Intense Episode
This was one intense episode of Ye Dil Mera. As I have said it earlier, I will say it again, Mira Sethi should take a bow for this performance. Her body language, dialogue delivery, all the expressions showcasing Nilofer's emotions were on-point. Adnan Siddique had very limited scenes but even in those, he was right in his element & delivered a brilliant performance. Sajal Aly & Ahad Raza Mir have done complete justice to these characters as well. Naima Khan has given a brilliant performance as Nargis Bua as well. Another thing that I noticed was Mira Sethi is a lefty, I don't know why but I find it very fascinating so it was an interesting thing to pick. The background music, editing & everything in this episode of Ye Dil Mera worked. It seems the next episode will be half interesting & half of it will cover Ana's repetitive dialogues & the other half will be dedicated to Farhana Khala's slow-mo dialogue delivery. Let's hope things are put into perspective soon. Please share your thoughts about this episode of Ye Dil Mera.
Keep Supporting,
Cheers,
Zahra Mirza.