Zaid Ali Is Fed Up Of Month Long Wedding Functions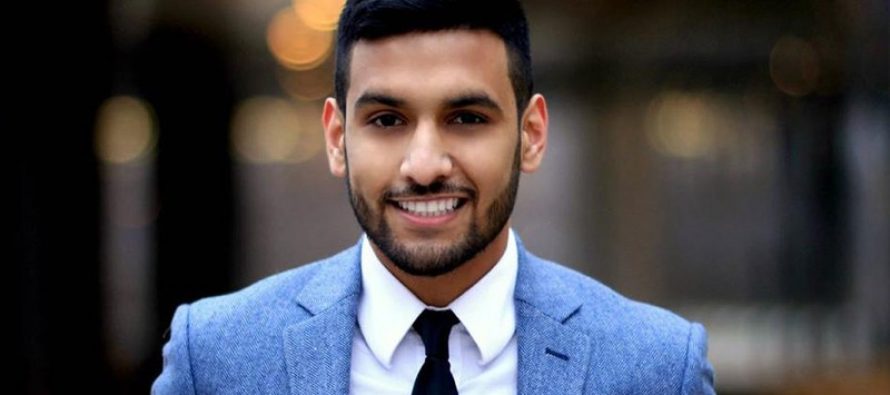 Zaid Ali Tahir started as a comedian on social media and he was the mind behind the original brown vs white parents. His videos were massive hits and people used to watch them over and over for their hilarious content. Zaid Ali is now married to Yumana Zaid and has shifted more to Vlogging and general social media presence ut the guy is still as hilarious as always and points out everything and anything he finds questionable. So it is the wedding season in Pakistan officially and people are getting married nearly every day. The weddings have now become massively long with three thousand functions per wedding, as many as not able to be handled by any person. Many famous celebrities are also having weeks long ceremonies right now. Deepika Padukone and Ranveer Singh are still occupied with their wedding festivities, Priyanka Chopra and Nick Jonas have also started the preparations and Aiman Khan and Muneeb Butt are also having daily functions. This was questioned by Zaid in a hilarious way and we couldn't agree more: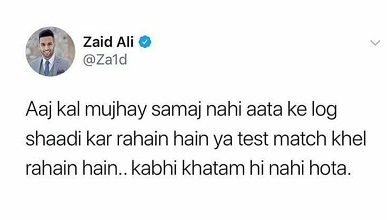 Simplicity in weddings has died completely and now people only care about hashtags and lavish functions which becomes annoying for the guests after a point!
---
---