Tonight's episode of Zun Mureed laid the foundations for an ending which seemed highly unlikely few weeks back. For the past two weeks, there was a major but gradual shift in the story and tonight while Sajjad's guilt was extremely convincing, highlighting Tabbasum's bechargi and limitations was not needed. Everything else in this episode was picture perfect but Sidra's dialogues were not in line with the basic concept of this drama. Yes, this was the first time that Sajjad hit Tabbasum and I was all for Tabbasum giving him another chance if he realized his mistake and took responsibility for his action but Sidra's dialogues about a man's ego and how it could get hurt did not work for me at all. Also, it would have been sufficient if Tabbasum ultimately went back home when Bobby told her what was going on instead of reinforcing the belief that even a woman like Tabbasum could not do much for herself or her children. This is definitely true and close to reality but I feel that in this particular case it was unnecessary. We watch plenty of dramas on daily basis which give women this lesson and one thing I have always loved about Zun Mureed was that it was never one of those dramas. Apart from this one scene everything else was refreshing as usual and this episode overall gave all the right messages.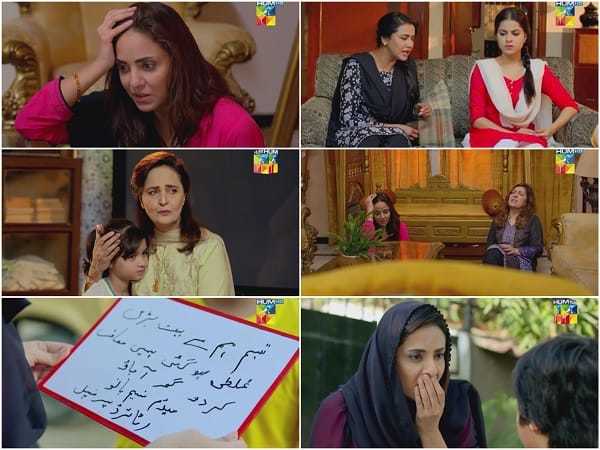 Tonight's episode opened with Razia turning up at Tabbasum's brother's house to tell everyone what was going on. Tabbasum was not home therefore it was up to Fari to decide whether she should convince her sister to go back or not. Everyone seems to have forgotten that Tabbasum did try to go back but she was turned back in the worst way possible. Fari is the only one who mentioned that. So far, Tabbasum has been shown as a sensible and sensitive woman who never let her ego dictate to her therefore asking her to not let her ego stand in her way repeatedly was somewhat unfair and it gave the wrong impression. The focus later on was on Sajjad more than Tabbasum because he was the one who still needed a great deal of convincing. Watching Sajjad finally realize his mistakes and especially his reply to Marium in the end was truly gratifying. Sajjad's character development has changed the dynamics of the story altogether. The fact that Tabbasum heard Sajjad's confession herself also is a major reason why she can now go back to him with complete confidence.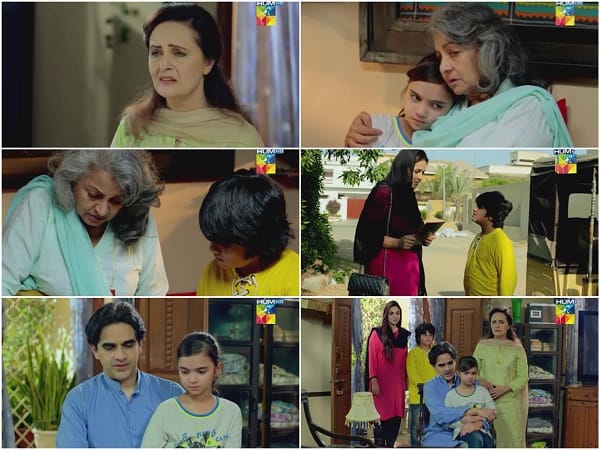 Bi Jaan's apology and her state of mind was also a really important development tonight. She has surely learned her lesson and knows now just how wrong she was. She has also realized that she needs Tabbasum more than Tabbasum ever needed her. Her decision to send Bobby alone was careless and desperate at the same time. Marium was the only one tonight who still wanted Sajjad to stay firm and not give in. Sajjad's reply to her was on point. This was the perfect ending to this episode and the preview of the next episode was promising. I am looking forward to an ending in which Tabbasum will be valued and Sajjad will turn over a new leaf. Waiting to see a change in Marium's character as well. Omair Rana and Shamim Hilali acted exceptionally well today and this episode was directed brilliantly too.