It is an established fact that actors who are sons or daughters of famous actors and actresses are always compared to their parents and other members of their family. They are more harshly judged as we tend to think that "if the parents are good artists then the children have to be just like them". The pressure on them to prove them self is more than any other actor with a normal background. Here is a list of actors who have been constantly compared to their popular parents or experienced actors of their family: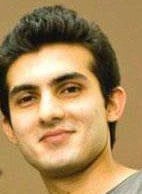 Shehroze Sabzwari:
Shehroze Sabzwari is the son of the veteran actor, Behroze Sabzwari. He is a model turned actor and debuted from the movie 'Khulay Aasman Ke Neeche', which was directed by Javed Sheikh. Saleem Sheikh and Javed Sheikh both are his maternal uncles and he belongs to a family full of experienced and renowned actors. His cousins are Momal Sheikh and Shehzad sheikh. He debuted in the drama industry through the show Ana. He was also seen in shows like Maamta, Karachi High, Badtameez, Parsa and was recently seen in Tanhaiyaan – Naye Silsilay.  He is also seen as an ambassador of Telenor and Pepsi.
Since he belonged to such a renowned and established family, the expectation from him was high and he was not given the leverage that is normally given to other newcomers. He was criticized for his performance at the beginning of his career as he did not match up to the standards set by his father. But we have seen a lot of improvement in his acting in his latest show Tanhaiyaan. I hope he establishes soon and makes a name for himself in the industry.
Shehzad sheikh is the son of Javed Sheikh, who is one of the most popular actors of Pakistan film and drama industry. Shehzad debuted with the youth show 'Dreamers' alongside Annie Jaffery, which became a hit among the youngsters. He was next seen in Mi Raqsam opposite Ayeza Khan. He will also be seen in the upcoming show Teesri Manzil.
He is another actor who has failed to impress the audiences. His dialogue delivery is very weak and he needs to work on his expressions. He needs to prove that he is more than a face with a strong background. He will always be compared to his father at every step! He definitely has a long way ahead of him.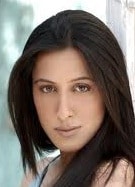 Yamina Peerzada:
Yamina Peerzada belongs to the famous Peerzada clan, a family full of artists. She is the daughter of Saadaan Peerzada. The renowned actors Usman Peerzada and Samina Peerzada are her paternal uncle and aunt. She made her acting debut on television from the show 'Rangeel Pur' written and directed by Usman Peerzada, on PTV Home in Nov 2010. Her second serial was A & B's "Roag" directed by Babar Javed. She was seen opposite Mohib Mirza in this serial. She is currently seen in the show Barf. Not many people would be aware that she has also performed as a puppeteer with the Rafi Peer Theatre Workshop in Pakistan, India, Turkey, Italy, Scotland, France, Norway and United Kingdom.
She gave a good performance in Roag and was appreciated but yet again she would always be compared to the spectacular performances given by other members of her family. Samina Peerada's work is incomparable as she has done some very powerful roles. The harsh reality is that she would always be compared with the experience actors of her family.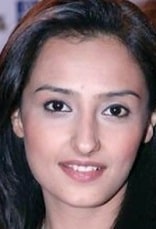 Momal Sheikh:
Momal Sheikh is the daughter of Javed Sheikh and the sister of Shehzad sheikh. She worked for Hum TV at the beginning of her career. She never opted for acting before as it is rumored that Javed Sheikh did not want her to opt for acting. She started her acting career after her marriage. She was last seen in the show Aitraaf. She has a lot of shows lined up such as Koyla Hogai Main, Mujha Khuda Pe Yaqeen Hai, and Dard Ashna.
We have not seen much of her work to judge her at this point. But surely, her performance will always be compared to her fathers'! This is one disadvantage of belonging to a family filed with brilliant artists.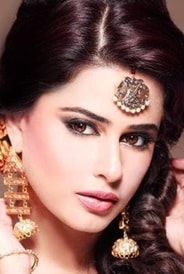 Mehreen Raheel:
Mehreen Raheel is the daughter of Seemi Raheel, another famous name of the industry. Mehreen had started modeling at a very young age and appeared in lots of commercials in her teens. She was seen in popular serials like Meri Zaat Zara e Benishaan, Mastana Mahi, Dastaan, and Ashk. She is currently seen in the show Zindagi Gulzar Hai. She also debuted in films from Jawad Ahmad's movie Virsa, opposite Indian actor Arya Babar.
She is known for her typecast roles in every other serial. She is an average actress and needs to show her potential by performing a variety of roles. But at the end of the day, her performance will always be compared to her mothers'!
Mariam Shafiq.