Former Prime Minister Shaheed Benazir Bhutto and former President Asif Ali Zardari's daughter Bakhtawar Bhutto Zardari shared a short video from her engagement ceremony for the public.
Recently, Bakhtawar Bhutto Zardari has got engaged to Dubai-based businessman Mahmood Chaudhry.
Bakhtawar Bhutto also shared a photo of her engagement on Instagram which was highly liked by the fans. Also on the other hand, her fiance Mehmood Chaudhary also posted a picture along with the praising caption.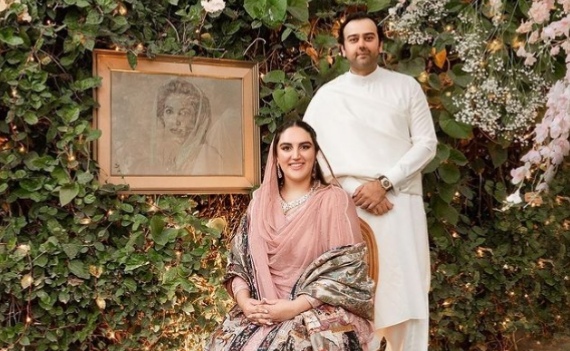 Now Bakhtawar Bhutto has shared beautiful highlights of her engagement ceremony on her Instagram account.
In the slow motion video, it can be seen that Bakhtawar is holding the hand of her father Asif Zardari and at the same time her sister Asifa Bhutto is also present.
There is a song in the background of the video which is specially sung for Bakhtawar Bhutto Zardari, which stated, "Bakhtawar Bhutto we are happy for you and we are with you in your happiness " .
The fans praised the video a lot where a strong bond of the family can be seen. However, Bilawal Bhutto Zardari could not join the event due to his contraction with the corona virus.
Here is the link of the video.
https://www.instagram.com/p/CIPlEmYpv6r/?igshid=p3xvqjh7k2td