Former Prime Minister Shaheed Benazir Bhutto and former President Asif Ali Zardari's daughter Bakhtawar Bhutto Zardari shared a short video from her engagement ceremony for the public.
Recently, Bakhtawar Bhutto Zardari has got engaged to Dubai-based businessman Mahmood Chaudhry.
Bakhtawar Bhutto also shared a photo of her engagement on Instagram which was highly liked by the fans. Also on the other hand, her fiance Mehmood Chaudhary also posted a picture along with the praising caption.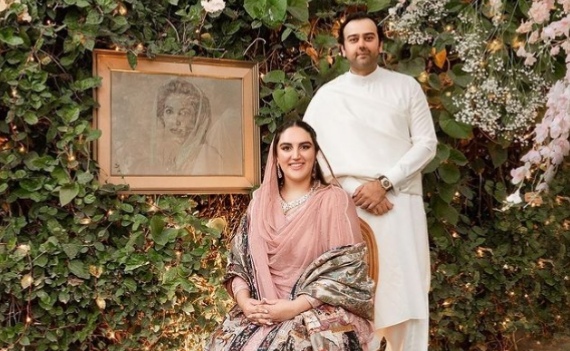 Now Bakhtawar Bhutto has shared beautiful highlights of her engagement ceremony on her Instagram account.