Bashar Momin – Episode 17!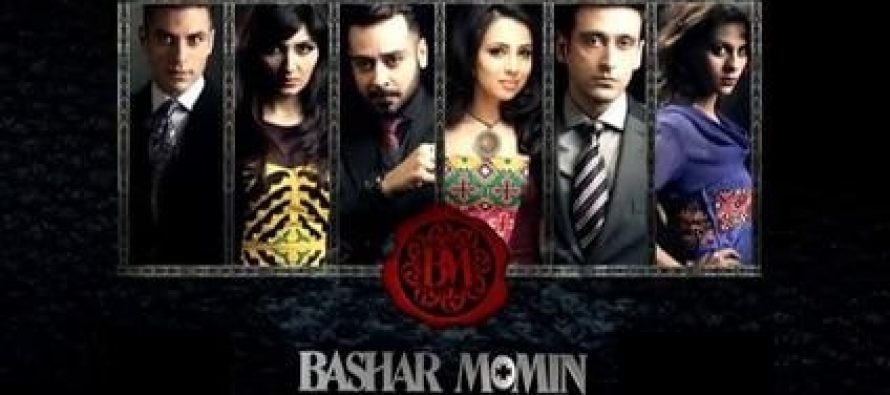 Surprise surprise, this episode was a lot better than the previous 3 episodes we've seen. The story actually kicked & to my surprise, I actually enjoyed watching the scenes of Bashar & Rudaba. Even though there were a few flaws in the episode which obviously I won't ignore but overall it was a pretty decent episode.
When the previous episode ended, Adil scared us with his bludging eyes, giving us an impression that he'd tear the world apart in vengeance for the sake of how he & his baby sister were deceived, but in a supposed next scene, he was seen being a part of the conversation concerning Tayabba & Buland's wedding.
Apparently, Rudaba thinks she ain't allowed to cry? Excusez-moi? If now she's crying in a limit, not sure what would've happened if there was no barrier to her flood of tears? Finally Rudaba has come to terms with what has happened & has now started speaking to Bashar about how she feels. I actually liked the scenes of Rudaba this time. Her conversations with Ramzan Chacha, then Adil & in the end Bashar were done well because they were short & to-the-point. I actually smirked at how Bashar eased up while speaking to her & sort of let go off the facade he carries, in front of her. Seems like Bashar also made an effort of being easy on Rudaba because she is going through a hard time plus also he had a few things to demand, so he thought it'd be a good idea if he did it without making it too difficult for her & may be because of that, for the first time what Bashar said really made sense.
I cringed once again looking at how Buland reacted to the whole situation. He definitely seemed unhappy at his decision but then it made me think why did he dive into the relation? When he got aware of the false-truth that Rudaba confessed to him, why didn't he just go back when he was so hurt? He wasn't obviously ecstatic after finding a perfect roti surat partner for himself, so then what was the point of getting engaged to Tayyaba? He even said to her that he won't be happy at their wedding, so what forced him into this relation? The best solution was to invest one time on a ticket to America & going into a deep slumber for good, but then after he already decided to get married to her, why was he whining? Was he sad because he found a girl who looked taller than him on the wedding stage? Oh, now I get it, this must be the only thing that might be upsetting him.
Is it just me or Tayyaba actually looked unreal while smiling? Actually I ask this because I have seen her cry so much that her smile just didn't really appeal to me. I really wish they had gotten rid of the stark white light in the post-wedding scene of Tayyaba & Buland. I think the lighting should've been soft & not so in-your-face-bright. & isn't it weird that your very first conversation after marriage turns into an opportunity for you to flaunt how many ex-fiancée/fiancés you have? While looking at both the heart-broken raccoons, I was like Voila! It's a match made in heaven.
The biggest flaw that I noticed was while doing breakfast in the wee hours of morning; Saira dressed in a Valima-appropriate ensemble just says to her maid that Pareezay'd be returning from school so she should keep her things ready? Which school is it whose session ends while people in the house are still having their breakfast & the father hasn't even left for the office yet? Anyways, now when the crier Tayyaba is taken care of, I think Bashar has gotten a chance to give an undivided attention to his wife & win her heart, but one thing's for sure, I am going to fetch my sunglasses before watching the next episode because the lighting is just so bright that it blinds me. :/ After recovering from squinting & after rubbing your eyes, please do share your thoughts on this episode. :)
Keep Supporting,
Cheers,
Zahra Mirza.
PS: In my opinion, the guy who has caterwauled the high-pitched song of this drama should quit singing because it's just so flat that it puts all the flat surfaces of the mother Earth to shame.
Zahra Mirza
The one who starts her reviews with 'Ohkay so'. ;)
---