"Copy pencil se fazool sketches banane wali jub itni bari rungo ki duniya mei aye gi tu nervous hi ho gi"...this one line pretty much summed up Paymaan's state of mind after leaving her mother's house. Paymaan is certainly not used to this rangeen duniya which she has been introduced to all of a sudden. She was a completely different person when she was living with Tabbasum, she was confident and outspoken in the four walls of that house but now when she is meeting new people every day and is coming across opportunities which she never thought she will get, she is taking it one step at a time. Paymaan definitely is more than willing to break free from her past. She stays in touch with Tabbasum's husband but she feels nothing for Tabbasum now that she is away from her. The change in Tabbasum's attitude towards her husband shows that she desperately wants to hold on to the one person who is ready to accept her for who she is. But Tabbasum does not want to talk about her children because her ego won't allow her to admit that she was wrong. Although our therapist predicted that Tabbasum will come running after her daughter in no time but that is highly unlikely.
The way Paymaan took special interest in Imroze's portrait was actually very interesting. It was the kind of scene that keeps you wondering about the true feelings of the character. Was Paymaan impressed by Roomi's artistic abilities or was she in awe of the personality of the person in the portrait? Imroze longs to come home to a wife who will welcome him with open arms, he is clearly lonely and is attracted towards Paymaan. I must say that Imroze's feelings for Paymaan left me clueless because his first meeting with Paymaan wasn't exactly the sort which makes you fall for a girl. Is Imroze the kind of person who likes to play the savior? He plays the savior all the time while addressing the issues of his clients but is he the kind of person who would much rather have a wife who needs him more than he needs her? I am waiting to find out why Imroze is attracted towards Paymaan.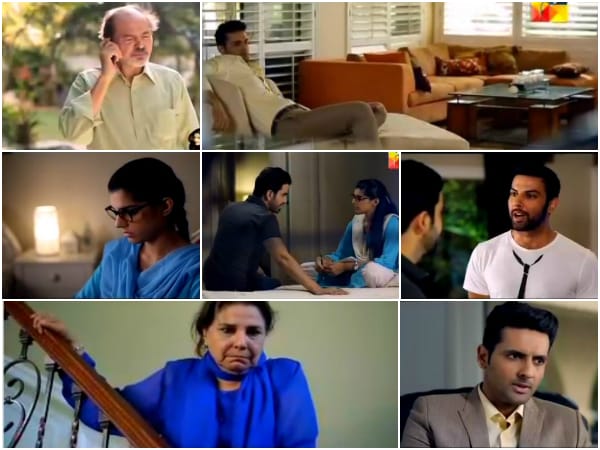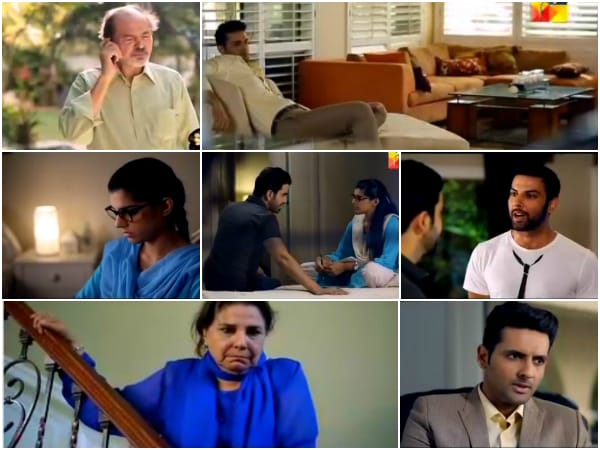 Unlike the past two episodes, I found Cybil Chaudhry's acting in this episode unbearable. The conversation at Roomi's apartment about him wanting to marry someone like Sara was too long and appeared to be slightly forced. Roomi's character overall is definitely more appealing than that of Imroze at the moment. He is an easy going, sensitive and caring person. Imroze on the other hand seems like a more complicated person who is not very happy with his life.
My favorite scene from tonight's episode had to be the flashback scene in which Paymaan is drawing a portrait and Tabbasum tries to make her feel guilty about it and Paymaan replies, " yeh mein hoon – bejaan, berung!" Uzma Gillani was most certainly at her very best in the opening scene of tonight's episode; the shock, the helplessness and the will to continue to be strong was portrayed brilliantly by her in a very short scene. Sanam Saeed looked like a little girl who was discovering the world around her for the first time, she impressed me with her flawless performance once again in tonight's episode. Noor Hassan has come a long way; he makes Roomi's character likeable, I am certain that many people must be rooting for him already! Mohib's character is a mystery and I get a feeling that his character is not going to be as simple or likeable as that of Roomi. I am very impressed by Mustafa Afridi's script till now; the characters have depth and some of the dialogues are very meaningful and touching.
The preview of the next episode was actually very surprising for me. I wasn't expecting all these characters having these feelings for each other this soon and not just that but someone will be proposing Paymaan in the next episode – will it be Imroze or Roomi?
Do share your thoughts about this latest installment.
Fatima Awan