Indian actress Divya Bhatnagar lost her life due to corona virus.
According to Indian media, Divya Bhatnagar, a well-known actress in the TV industry, had been battling the corona virus for around a week and was shifted to a ventilator as her condition deteriorated.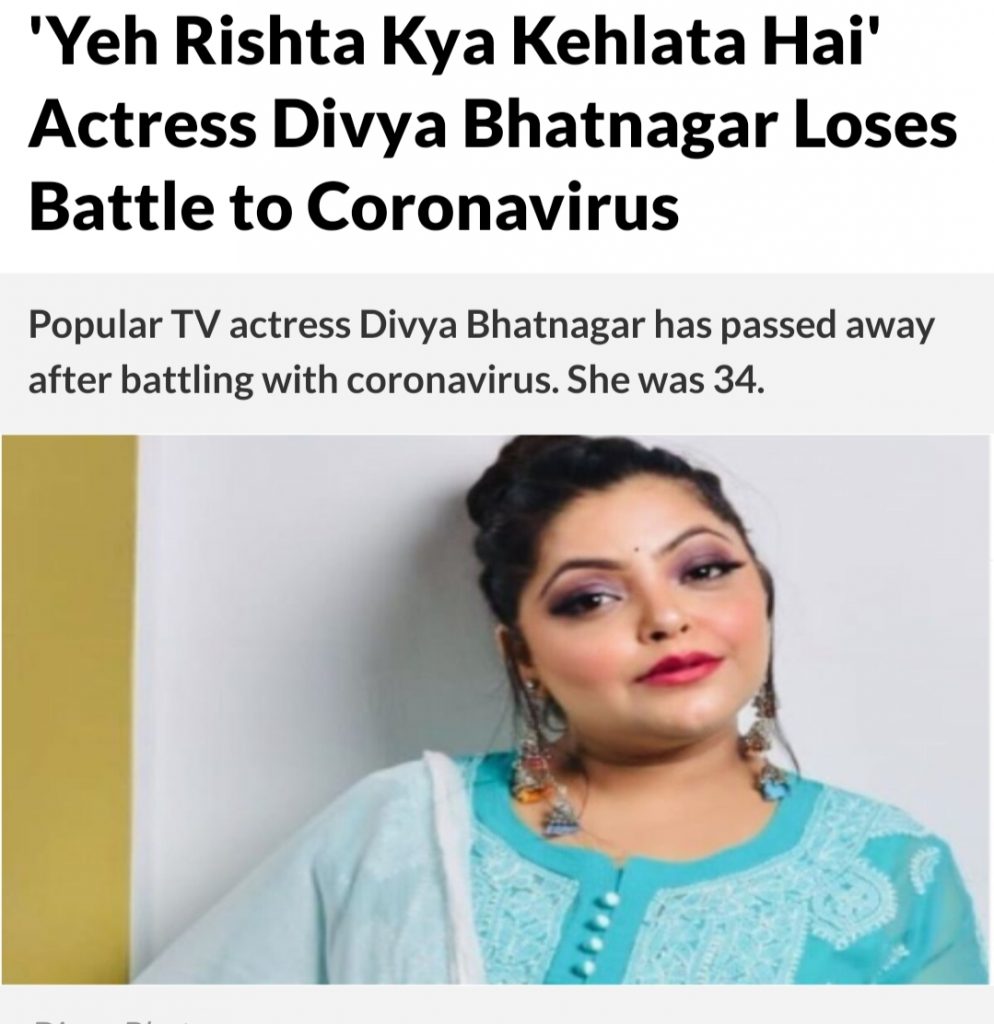 The 34-year-old actress contracted the corona virus as well as pneumonia afterwards. She was rushed to hospital on November 26 after her condition worsened. She was kept on ventilation.
Actress Divya Bhatnagar was also shooting for the comedy show 'Tera Yar Hoon Mein' before being admitted to the hospital.