So this episode was essentially the same as last one, except a few minor developments like Hadi has become more vocal about his interest in Khaani and his parents' doubt has turned into certainty that their boy is after more trouble now.
Khaani on the other hand is busy in fulfilling her duties that she is shouldering after her brother's death and her father's paralysis. She has snubbed Hadi time and again but he is following her around the town, stalking her on her jobs and imagining her in his mind everywhere. He is thoroughly obsessed but we got to know it in the last episode as well. One interesting thing that stood out was the fact that till now, Khaani is a lot of things to him like his obsession and a threat to his feelings of power but he does not love her in the true sense of the word. He is basically just harassing her to clear the confusion in his mind as to how this girl cannot be deathly afraid of him. Later, Khaani was reminiscing his words but shockingly,  she was not angry that he even thought of being in love with her after killing her brother in cold blood, she was merely thoughtful and worried. The promo also showed that he is genuinely concerned when his father tried to kill her and even wanted to take his life at his father's attempt to murder her. These two scenes are giving inklings that Mir Hadi might eventually be the protagonist in this play.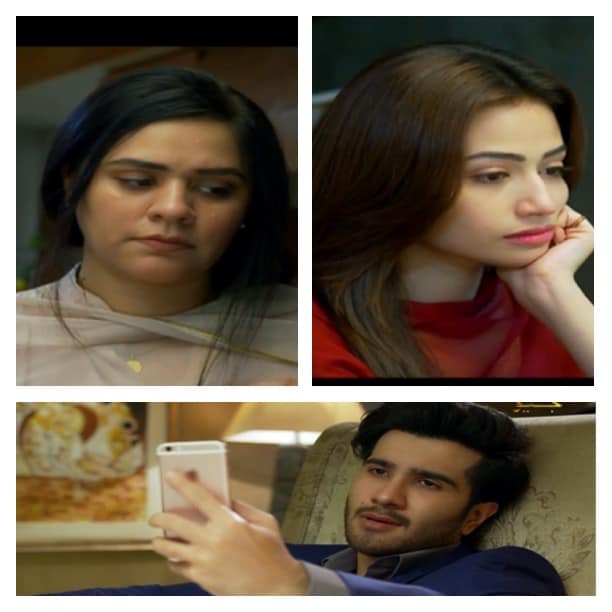 Rest of the episode was strictly average and repetitive. This scene has been shown to death in Khaani's household that one or the other of her younger sisters mention Sarim and the whole family is reduced to tears. While their loss certainly is not forgettable, showing the same thing again and again does not do the audience any favors, especially since Sana and Sara are both acting quite unimpressively. Sana Javed is doing a good job though she is still more made up and blow dried than her circumstances are shown. How does she get the time and money, working two jobs to help support her family who depend on her income for making the ends meet.
Sitara, Sonia, Mir Shah, Ali were all their own usual selves and there was not further development in any character, lead or not..
stay tuned to see what happens next week.