There are so many famous Pakistani celebrities who fell in love with each other. These famous Pakistani celebrities' love stories are really interesting. These love stories prove that fate plays a big role in bringing people together. Whenever celebrities get married everyone wants to know how they fell in love. Most of these famous Pakistani celebrities were generous enough to share their love stories in interviews. Here are some of these beautiful love stories as narrated by these celebrities.
Ayeza Khan and Danish Taimoor
Ayeza Khan and Danish Taimoor got married in 2014. They met each other 6 years before getting married. Both of them were really young when they met for the first time. Danish Taimoor proposed Ayeza Khan almost instantly. At that time Ayeza Khan had just started college. This came as a shock to Ayeza, who was too young to get married. After that they were in a relationship for a few years. Due to some reasons, they drifted apart. According to Ayeza Khan they drifted apart for some time because they were too young.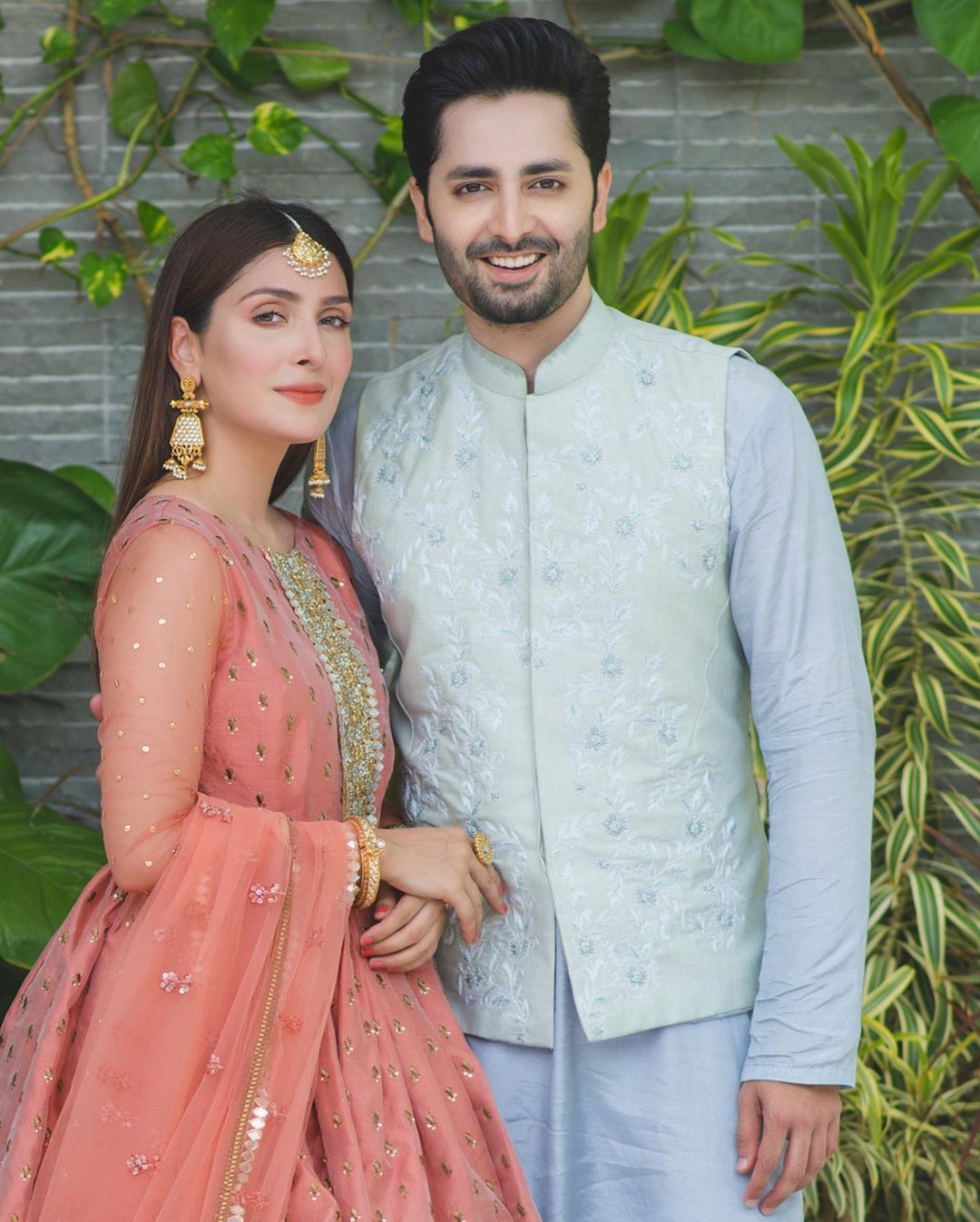 Just when they both thought that it was over, fate had something else planned for them. Ayeza Khan and Danish Taimoor were cast together in a drama. That is when they realized that they were soul mates and there was no looking back after that.
Aiman Khan and Muneeb Butt
Aiman Khan and Muneeb Butt's love story is the most interesting love story among celebrity couples. They are also one of the youngest celebrities to get married. Aiman Khan and Muneeb Butt have a big age gap therefore the first time they met Aiman was so young that Muneeb Butt considered her his younger sister. He couldn't even have imagined that he will one day get married to her. They had a big group of friends therefore they had a lot of fun times together.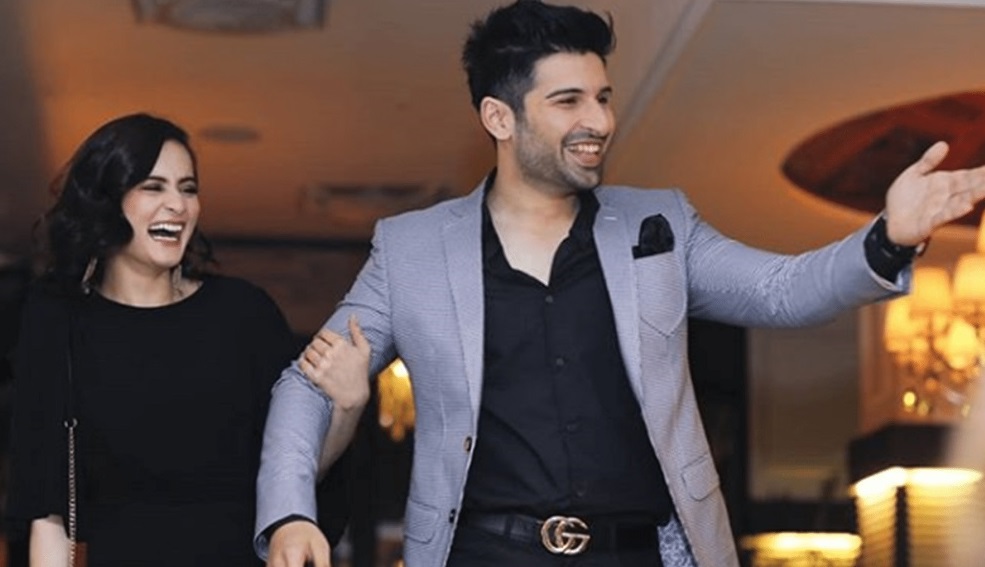 Gradually Aiman Khan and Muneeb Butt started talking more than ever. Aiman Khan jokingly said one day that she really wanted to get married. When Muneeb asked who she wanted to get married to, she replied she wanted to marry him. Aiman Khan said in an interview that this was only a joke which started something serious between them. Aiman Khan and Muneeb Butt then started thinking seriously about getting married. For the longest time even Minal Khan had no idea that Aiman and Muneeb liked each other. Later on, when she found out the truth, she supported them in every way possible.
Zara Noor Abbas and Asad Siddiqui
Zara Noor Abbas and Asad Siddiqui are perfect example of the fact that fate plays the most important role in bringing people together. This was their second marriage since both of them were already divorced when they got married. While Asad Siddiqui has never shared why his first marriage did not work out, Zara Noor Abbas in different interviews has shared the reasons for ending her first marriage. According to Zara, she married for all the wrong reasons which is why that marriage never worked out.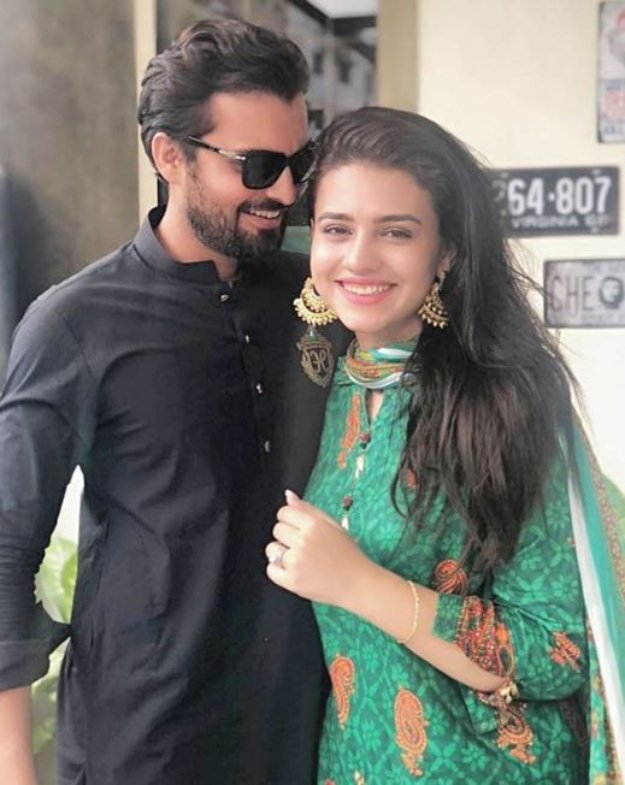 Asad Siddiqui and Zara Noor Abbas's close friends Sajal Ali and Yasir Hussain played an important role in bringing them together. Both of them thought that these two will be perfect together. After knowing each other as friends, Asad and Zara too realized they were soulmates. Zara met Asad at a film premier for the first time. At that time both of them were divorced. Asad Siddiqui proposed Zara on the beach in Karachi. Zara Noor Abbas loved the fact that Asad let her do whatever she wanted to do in life. His open-mindedness was one of the reasons why she fell in love with him.
Sarwat Gillani and Fahad Mirza
Sarwat Gillani and Fahad Mirza have the most heart warming love story. These two were high school sweethearts who just like Zara and Asad got married after their first marriages failed. Sarwat and Fahad were in a relationship when they were in college. As it turned out both of them failed one of their exams and that is when their families thought that it was better if they did not stay in touch with each other. Their families were of the opinion that they were too young for a serious relationship.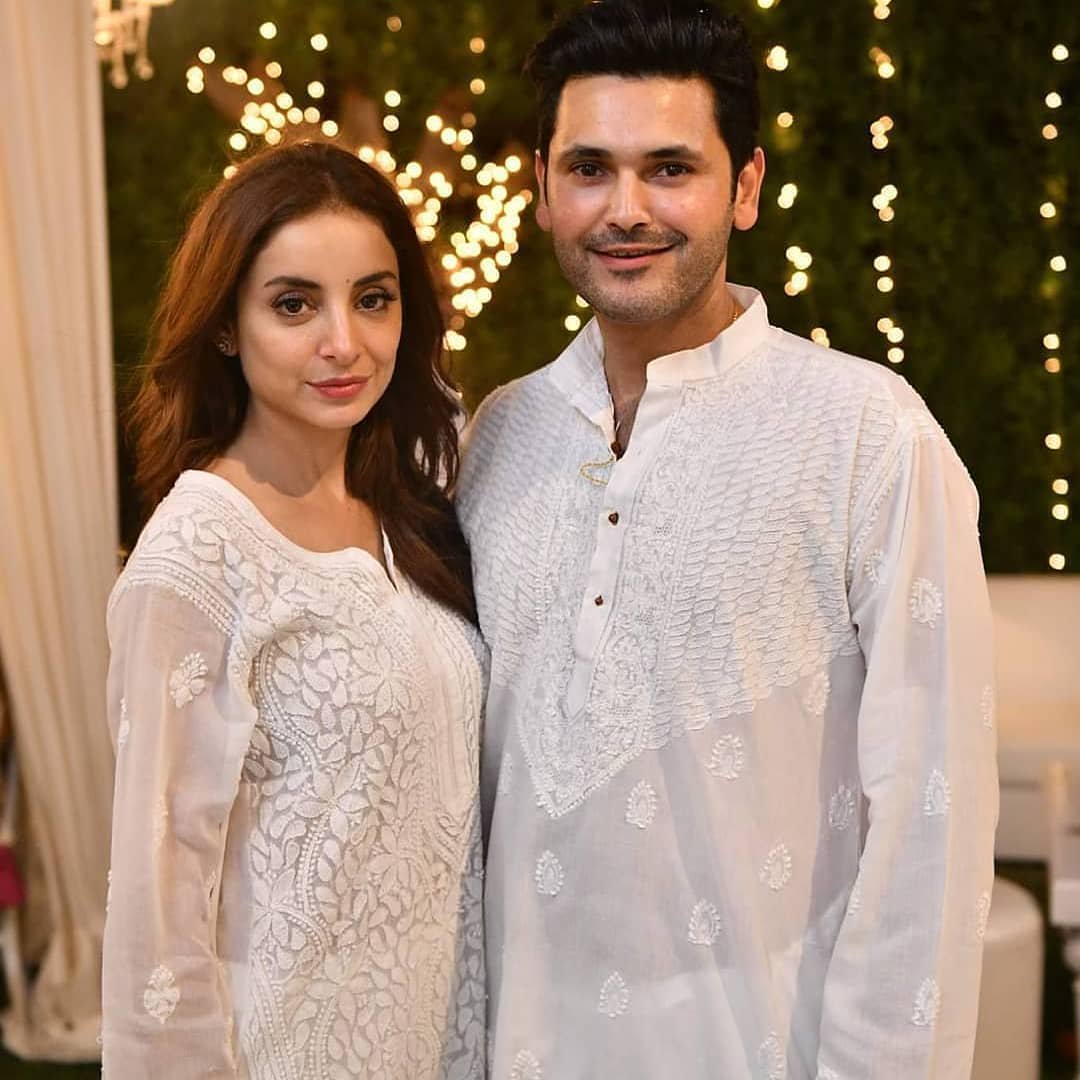 That is how their relationship ended at a young age. They thought they will take a break and then get back together. Things didn't go as planned and they did not even see or hear from each other for seven years. Both of them got married but ended up leaving their spouses. Later on, Fahad came to one of Sarwat's theatre plays and that is when they got back in touch. They realized the spark that was between them when they were young had not faded away. That is when they decided to spend the rest of their lives together. What a love story!
Fatima Effendi and Kanwar Arsalan
Fatima Effendi and Kanwar Arsalan's love story is just as interesting as that of the other celebrities in this list. This was another love story which ended happily but only after several ups and downs. It all started with a car ride and then this interaction developed into good friendship. The most interesting part of this love story is that in the beginning Kanwar was mostly lying about his commitment with Fatima. Fatima Effendi, on the other hand knew that this was the man she was going to spend the rest of her life with.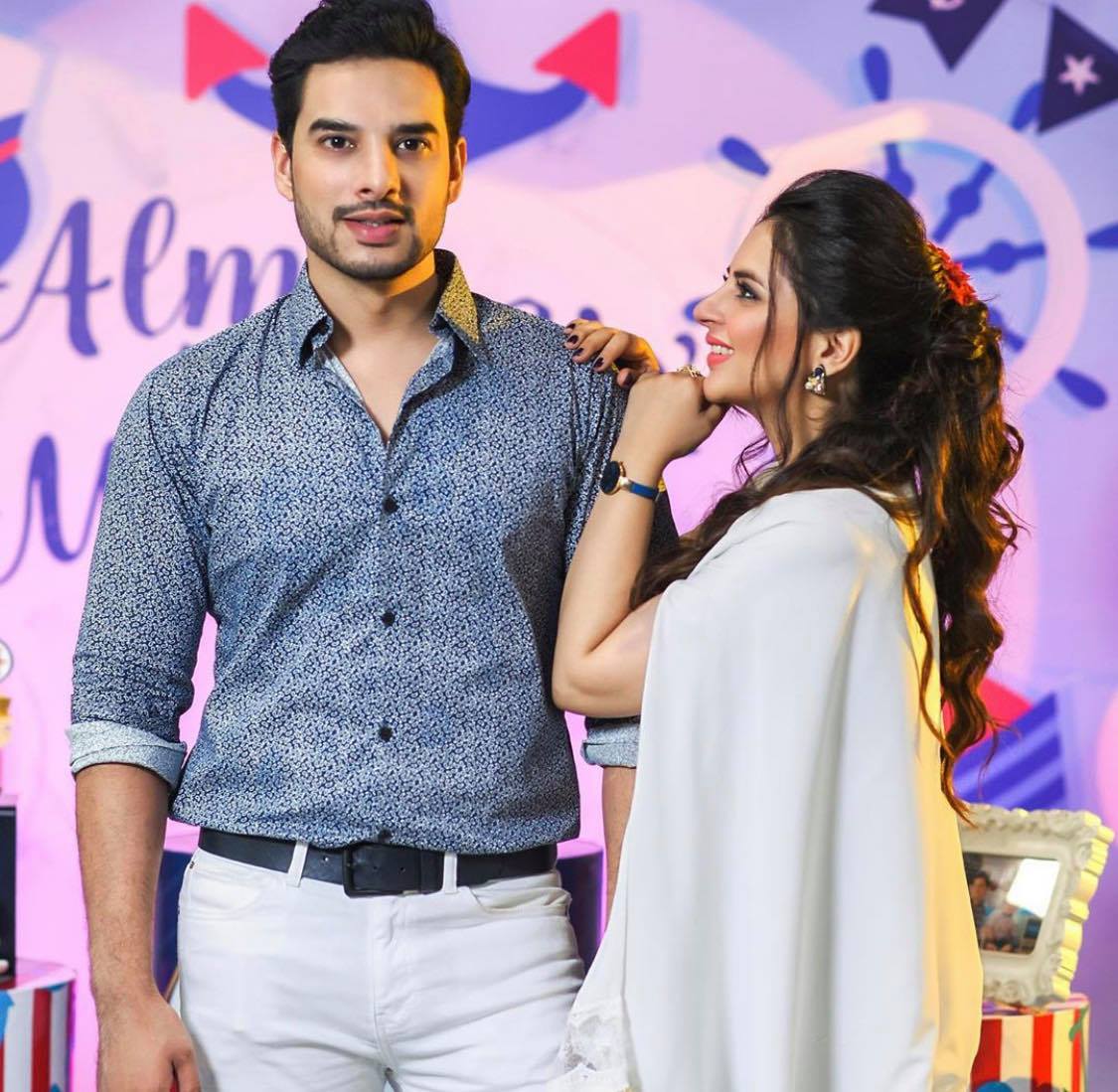 When she asked Kanwar to make up his mind and she asked for a proper formal relationship, Kanwar backed off. That is when they decided to break up. During this period of break up Kanwar realized that he could not live without Fatima. Fatima Effendi made it clear that she was only going to be a part of his life if he married her and that is how they got married.
Did you find these stories interesting and inspiring? What is meant to be happens no matter what the circumstances. All these celebrities surely are a match made in heaven.