So, after the shocking visit to a brothel, a non-divorced divorced Dania finally decided to go to a railway station. She then called Zaryab in place of Armaan and finally expressed some shock at her hopeless situation. Half of the episode focused on how innocent Dania has been wronged by Armaan. The writer is still not making Dania an accomplice in the most horrible plan of the century. She started blaming Zaryab first for not marrying her, though she put zero efforts to marry him herself. Then it was Armaan's turn to get blamed for every single calamity of the universe. Surprisingly, the brothers take all of this from Dania and accept it as it is true.
Dania's father again was annoying as hell. Sir, you have just one daughter, the least you can do is protect her. He was ready for a Myocardial Infarction as soon as Dania mentioned the word divorce. Then he went all sorry on Armaan for his daughter's non-existent mistakes. The father's character should have held some depth. They could at least have shown him listening to his daughter.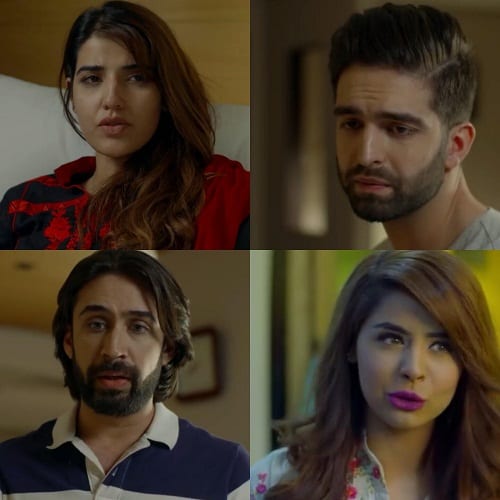 Rucksar Naz is doing a good job so far. Her unclear Urdu is understandable as she has not been speaking it as her first language and she is effortless in her scenes. She is definitely a thousand times better than Alamdar. She should be given more screen time and I think the makers will be doing that in the next episode.
The topic of divorce has been handled in an extremely poor manner in this drama. They are not even clarifying the whole situation to the viewers. Dania is now trying to talk Zaryab into marrying Sonia (Rucksar Naz) as that will kill some of the awkwardness surrounding her own marriage. I think the next ten episodes will be around Zaryab's engagement with some star plus (dhuz duz) music in the background as the real story has not been addressed since the last few episodes.
MKHKAK leaves a lot to speculate for the audience as they do not clarify anything. Let's see what Rucksar's character will add to the story!