Tonight's episode was much more happening than the previous few episodes and it had few emotional scenes to its credit. Ifty finally realized that he had failed to perform his duties as a son and for the first time he asked Kuki to admit her mistake. His father's condition, everything that Salahuddin said to him in the hospital and Kuki's crazy behavior made him realize how wrong he was. The opening scene of this episode was very emotional mainly because of Talat Hussain. It was good to see that this man finally had no reason to feel like he was a burden on people around him. All the scenes involving Talat Hussain just like the previous episodes were extremely touching. He definitely has a chemistry with all his co-stars and obviously the way he has translated this character on screen has made it likeable. The scene in which Salahuddin tells Jameel that he wasn't needed any more was one of those scenes which convey so much in very little time. It is a fact that if parents have their children to support them then they do not need anyone else. The sudden change in Jameel's behaviour however was very shocking. All of a sudden he is so concerned about Ifty's father and he is so respectful and friendly towards Salahuddin. In the previous episode it seemed like he was doing it because Salahuddin was going to give him a portion of his pay but in this episode his concern seemed much more genuine. Since he was given so much screen time and is such an 'important' character, it would have been nice if we could have known what the reason for this sudden change in behaviour was.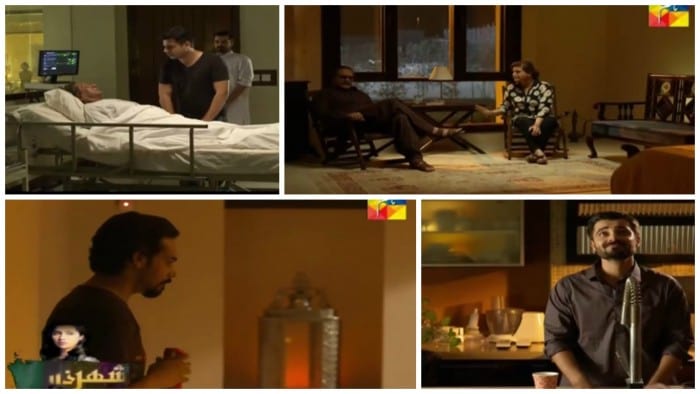 Salahuddin's conversation with Ifty's father before he left for Hyderabad went to show how much confidence he had given Salahuddin. He has more faith in himself now and has the courage to do much more. However, it is too late now and rightly so too. Although Mannu's decision to go back to Mikael is just another one those emotional decision which will give her more pain than happiness but everything she said to Salahuddin was spot on. Mannu tried her best to convince Salahuddin they were meant to be together but he was so sure that Mannu will be happy with Mikael. Mannu will make sure now that Salahuddin regrets that decision for the rest of his life. The fact that Mannu calls Mikael right after her meeting with Salahuddin went to show that this meeting gave her the motivation to make that phone call. In the last episode Mannu's father announced his decision regarding Mannu's marriage like no one could question it and let's not forget Mikael's insulting behaviour towards Mannu's father. In this episode Mannu's father did not even make an appearance, which was really strange because how could Mannu just get up and leave? Yes, she is stubborn enough to do that and no one could stop her but why did the writer and the director think there was absolutely no need to show Mannu's father's reaction and how Mannu managed to have things her way? If so much screen time could be wasted on useless discussions between Salahuddin and Bia then why couldn't something logical like that be shown? Unfortunately, just like Gul-e-Rana in this drama too the parents disappear when they are not needed. Also, has Mannu decided to 'forgive' Mikael for everything he does wrong from now on? So was it okay for him to treat her father in such an insulting manner? These issues needed to be addressed in this episode but it was all about Mannu getting up and leaving. Mannu's family was completely absent from tonight's episode which was really odd. These are the same people who did everything they could to stop her from leaving the house when she wanted to go and see Salahuddin and now it is almost as if they don't even live in the same house any more!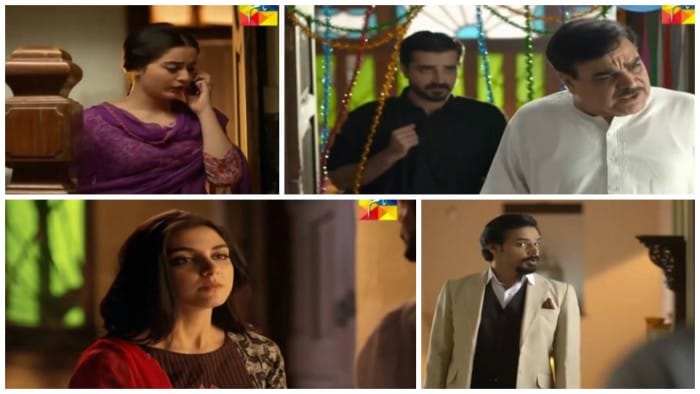 Mikael's life or attitude did not change in this episode. He wants to sell Mannu's jewelry and I have no idea how he is going to do that. I hope Mannu does not allow him to do it, trying to make your marriage work is one thing but assisting your husband in such activities cannot help a marriage in any way. Mikael's conversation with his friend showed that he had no feelings for Mannu, she was his wife but he did not feel anything for her. Mikael's character isn't appealing at all, every time he comes on screen I want to fast forward his scenes. Although, there are times when even negative characters keep you glued to your TV screens but his character is definitely not one of those.
Talat Hussain was the star of the show yet again. Absolutely loved his conversations with everyone; they were poignant. Salahuddin and Mannu's meeting was also another important development in this episode which gave the viewers an insight into Mannu's state of mind more than anything else. Maya Ali yet again was exceptional in every scene. Bia and Salahuddin's conversations revolving around Mannu are getting highly repetitive. Bia is not willing to accept the fact that Mannu is married and she can't just leave that man and marry her brother! Bia's obsession with Mannu ending up with Salahuddin has been taken overboard. Right from day one she seems more enthusiastic about this whole affair than the two people who are involved in it.
The preview of the next episode definitely gave me reason to look forward to more. I am waiting to find out what Ifty's father left for Salahuddin.
How many of you watched this latest episode? Don't forget to share your thoughts about it. If you missed it, watch it on http://www.dramasonline.com
Fatima Awan