Mehrunisa V Lub U – Film Review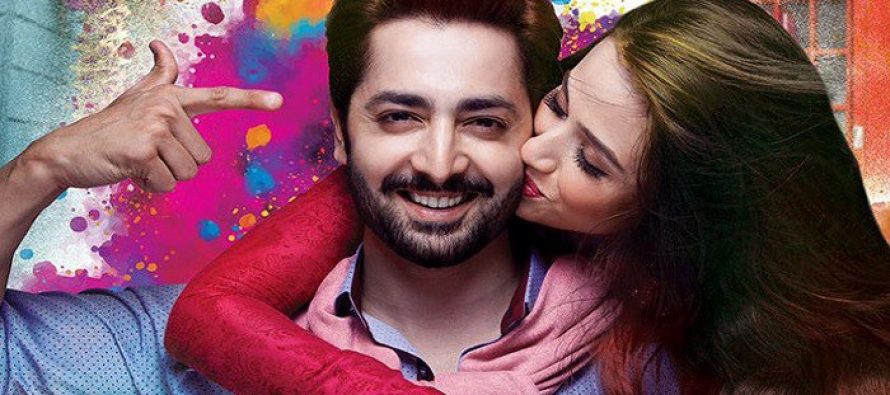 Producer: YNH Films (Yasir Nawaz, Nida Yasir, Hassan Zia)
Director: Yasir Nawaz
Writer: Someone please enlighten me!
Mehrunissa V Lub U is a romantic comedy and the funniest thing about it is how a simple message (a little too simple!) has been conveyed in the most complex and even irrational manner, it is full of cringe worthy  jokes, it is also crowded with characters which you want to leave behind the second you leave the cinema and the biggest drawback of this film is that the producers have banked heavily on the good looks of the leads and invested very little in the story or the characterization. The film is set primarily in Karachi and unlike Balu Mahi which was like a tribute to the city it was filmed in, this one shows everything from family politics to the politics in the province and completely misses its mark in both the departments.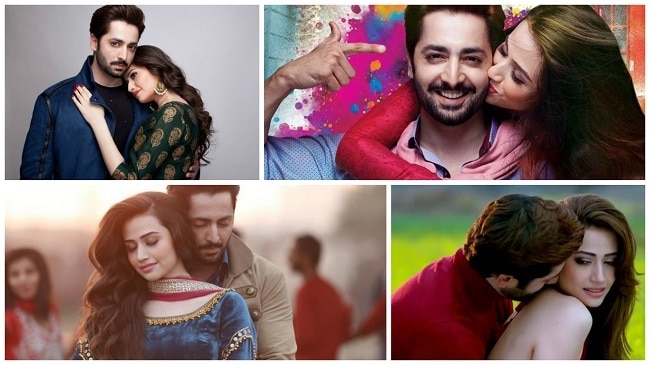 The hero of the film Ali (Danish Taimoor) is a typical pappu bacha (gora chita always dressed to impress) who returned from China (because UK and US is just too typical) after what it seemed like a complete training in self-defense. His special expertise include carrying his heroine around even if sometimes it can be too much of a burden on his nazuk legs and hugging her every chance he gets! Ali is also a wannabe Mr. Fixit who alongwith all the other people in his mohalla decide to clean their surroundings so that his wife Mehrunisa can get pregnant! The character itself has less depth than the heroes of 3 Bahadur and honestly speaking you feel for Danish Taimoor while watching the film. Danish Taimoor is a brilliant actor but only when he gets challenging roles, every time the producers bank on his looks more than his acting skills, he complete fails! He looks great in the film but his acting is shaky because the character he is playing has absolutely no room for performance.
The heroine Mehrunisa is also one-of-a-kind, she too is dressed to impressed in the film, so much so that even when her hero and all the other characters are draped in shawls and wear heavy sweaters, she has to carry silks and chiffons because heroines are not supposed to feel cold. Also, she is a little too simple, more like a dimwit who just like her hero loves to hug every chance she gets! Although Mehrunisa's character sounds like the primary character in the story due to the title of the film but the fact is that Sana Javed has no more than ten dialogues in the film. The character itself is the worst objectification of women I have seen in a Pakistani films in recent times. It clearly says that the sole purpose of women is to look pretty and bear children! Mehrunisa has to be one of the most lifeless heroines we have seen in Pakistani films in recent times.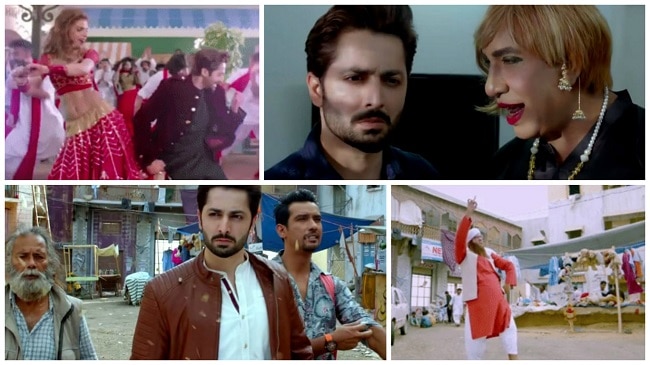 The rest of the characters in the film are just as shoddy as the leading pair. Nayyar Ejaz is a powerful performer who has done complete justice to his role but his character is a mix of funny and evil which comes across as strange. Also, I am tired of watching him being typecast, it would be nice to see him playing a positive character for a change. The cinematography of the film is strictly okay, the director Yasir Nawaz failed to do justice to the beauty of Nathia Gali. The editing of the film is unimpressive as well. The songs have been shot in a very cheesy manner which makes you uncomfortable especially because recently we have seen some brilliant Pakistani films which did not contain so much unnecessary physical contact between the leads but had a lot going for them. Amna Illyas' item song's timing and inclusion in the film is also another aspect which makes you wonder what was going through the director's mind when he not only included this item number but also thanked Amna Illyas especially in the credits!
Mehrunnisa V Lub U has a weak script and direction. The sense of humor throughout the film is sickening. The editing of the songs and the film is unimpressive, there are times when the story lacks flow. Although the film has a lot of songs but not a single one is worth praising. Danish Taimoor and Sana Javed's good looks alone are not enough to save the day especially because their characters have absolutely no room for performance. It is a typical masala film meant for people who enjoy dirty jokes and pointless cheap romantic scenes. Will the writer please stand up!
Rating
Reviewer
Date
Drama
Overall Score
4
Fatima Awan
Fatima Awan has been a part of reviewit right from its inception. She feels very passionately about Pakistani dramas and loves discussing them to detail. If it wasn't for the play Durr-e-Shahwar she wouldn't have started writing!
---