Mehwish Hayat has a class of her own. She is undoubtedly the most iconic Pakistani actress right now, who was awarded Tamgha-e-Imtiaz (the highest civilian award) for her contribution to showbiz. Mehwish Hayat has recently focused more on acting in films. She has not worked in dramas for four years now. She accepts the fact that the Pakistani drama industry has played a major role in giving her the popularity and appreciation she enjoys today. Although Mehwish Hayat could easily leave the drama industry and do films alone since she is considered the most sought-after film actress in Pakistan, she still wants to work in dramas.
Mehwish Hayat started her showbiz career at a really young age. Mehwish revealed this fact when she posted a picture of her herself when she was 6 years old clad in a beautiful Rajasthani dress. Mehwish Hayat revealed that this was her first tv commercial and she felt shy and awkward. This was when Mehwish Hayat made her first appearance as a child star. She has definitely come a long way from being an awkward and shy little girl. Mehwish Hayat, however, was always hard-working, not afraid of retakes to get the perfect shot even as a child star.
The most unforgettable experience for her came when she was 13 years old. That was the first time that her face was on the biggest billboard in Karachi, this was a big moment for her. At night she went with her family to see that billboard, all the lights were off and the guard lit them on especially for them so that they could see the billboard. Mehwish Hayat says that this was a really special moment for her, one that gives her goosebumps even now.
Mehwish Hayat has lately been really selective when choosing the projects that she works in. The reason for this is that she wants to work only in quality projects. Many of the dramas being made nowadays do not have quality content according to her. However, she does acknowledge that the fame her film Punjab Nahi Jaungi was partially because of the success of her drama Dillagi.
Apart from her acting ventures which are always the centre of attention, Mehwish Hayat is also known for taking a stand on different issues. She has often talked about why she refuses to endorse fairness creams and very often she has criticized some really high profile artists from across the border. She believes that she is in a position where her voice is heard therefore she wants to use this voice for the right causes. She even shared her disappointment with someone as iconic as Amitabh Bachan when he acted in a film which hurt the sensibilities of Pakistanis. Mehwish Hayat is a really responsible actor and expects the same kind of responsible behavior from others.
Many people might not know the fact that Mehwish Hayat was offered two Bollywood films. In one of the films, she wanted the producers to make some changes in one scene because it was too intimate for her liking. Since they refused to do so, Mehwish refused to work in the film. Mehwish Hayat believes that even though India wants Pakistani actors to work in their films, they do not give Pakistani actors the respect and position they deserve.
Mehwish Hayat Age
Mehwish Hayat was born on January 6, 1984. She is 37 years old.
Mehwish Hayat Height
Mehwish Hayat is one of the tallest actresses of the showbiz industry. She is 5 foot 7 inches tall. Her tall height definitely adds to her physical beauty. Although Mehwish Hayat believes in keeping herself looking fit and gorgeous, she also strictly believes that a woman is not defined by her physical attributes.
Mehwish Hayat Family
Mehwish Hayat's mother Rukhsar Hayat also was part of the Pakistani television industry in the 80s. Not much is known about Mehwish Hayat's father since she does not share a lot of details about her family in interviews. Mehwish Hayat has 2 brothers and 1 sister. Her elder brother Zeeshan Hayat is a singer and composer. Her sister also likes to sing, she is the lead vocalist in the band 'Kaya'. Mehwish Hayat's younger brother Danish Hayat is an actor, model, and entrepreneur.
Although all of Mehwish Hayat's siblings in some way or the other are associated with the entertainment industry, no one made it big like her. Mehwish is really close to her family and they have at times made appearances on shows together.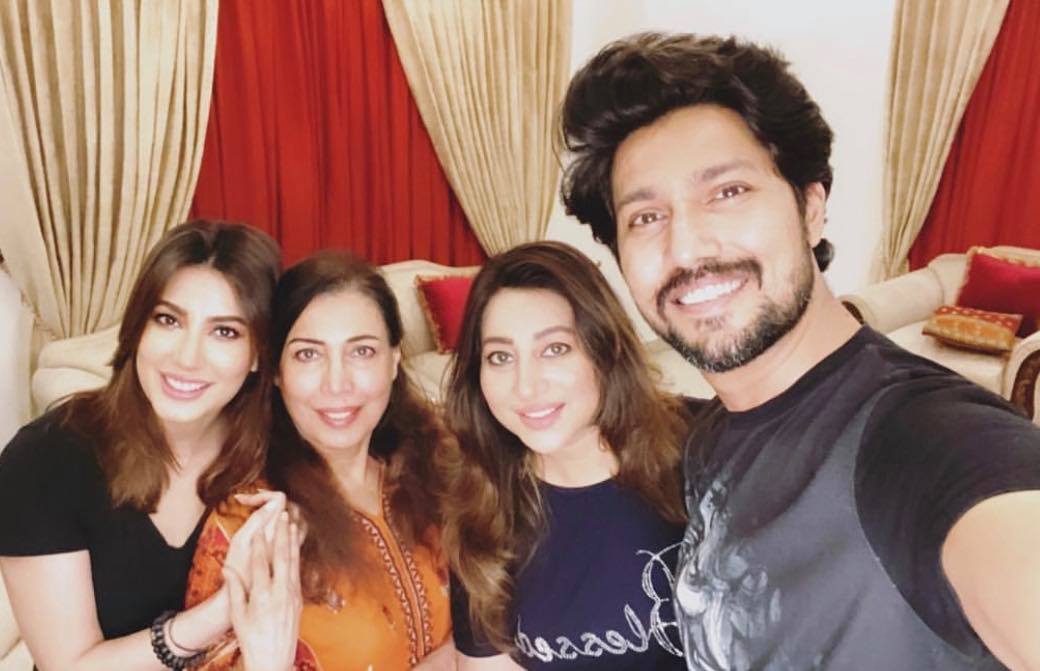 Mehwish Hayat Mother
Mehwish Hayat mother name is Rukhsar Hayat. She was also associated with the entertainment industry during the 1980s. Mehwish's relationship with her mother has played a significant role in her life. Growing up, she always watched her mother being strong against all odds which made her a strong woman as well. Mehwish is constantly praising how well her mother raised her and how much her support means to her. She considers herself a true reflection of her mother.
Mehwish Hayat shared that her mother could have a leading artist with an illustrious career of her own. She gave it all up to bring up her children. She shared that her mother's strength came from being tested by all of life's unpredictability. She never gave up in the face of all the hardships. Mehwish Hayat recognized all these sacrifices and efforts made by her mother.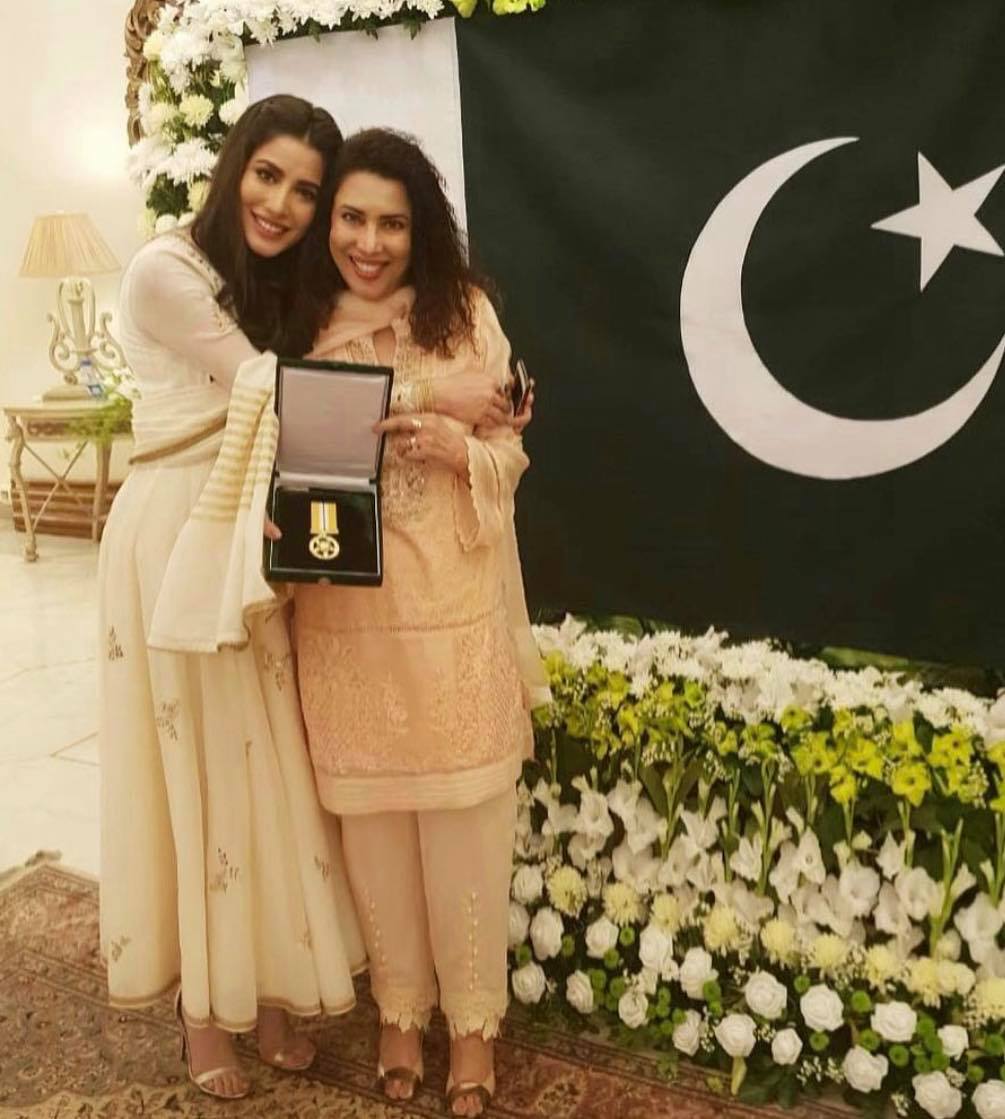 Mehwish Hayat Brother
Mehwish is very close to her brother Danish Hayat. Danish Hayat accompanies her to different functions and they even enjoy holidays together. Mehwish and her brother participated in ARY Digital's reality show Madventures. Together they won the competition. She often keeps on posting pictures and videos with her brother with emotional captions.
Danish Hayat has always been there for his sister through the ups and downs of life. Mehwish Hayat wrote in an Instagram post that without her brother by her side, she couldn't have made it as far as she has. Danish Hayat is not just a brother but also Mehwish's best friend. He is also really protective of Mehwish Hayat since he is the older brother who loves her a lot. Their bond is definitely special in more ways than one.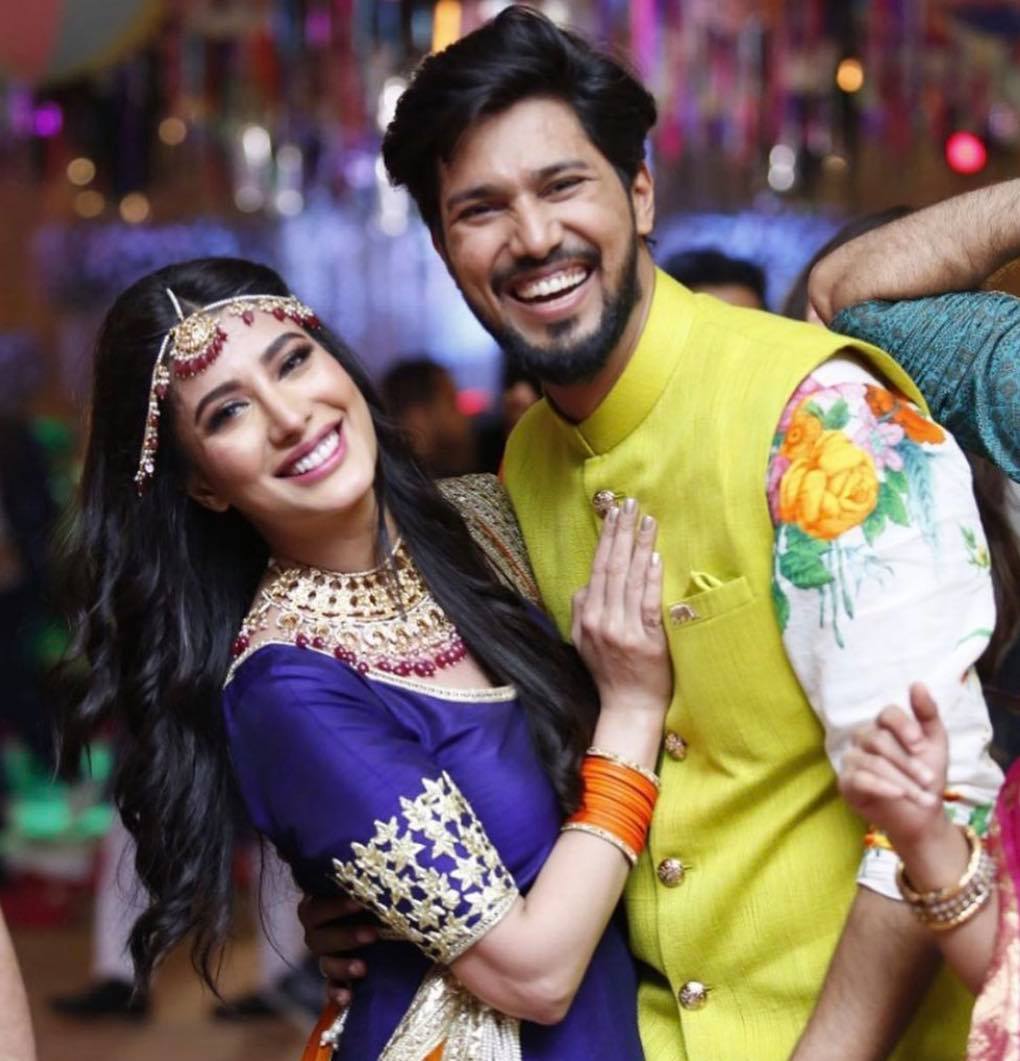 Mehwish Hayat Sister
Mehwish Hayat sister Afsheen Hayat is a singer. She is really active on social media. Mehwish Hayat sees her sister as an inspiration. Just like all her other family members, her sister has also been a big support for her throughout. Mehwish keeps on posting pictures with her sister on social media.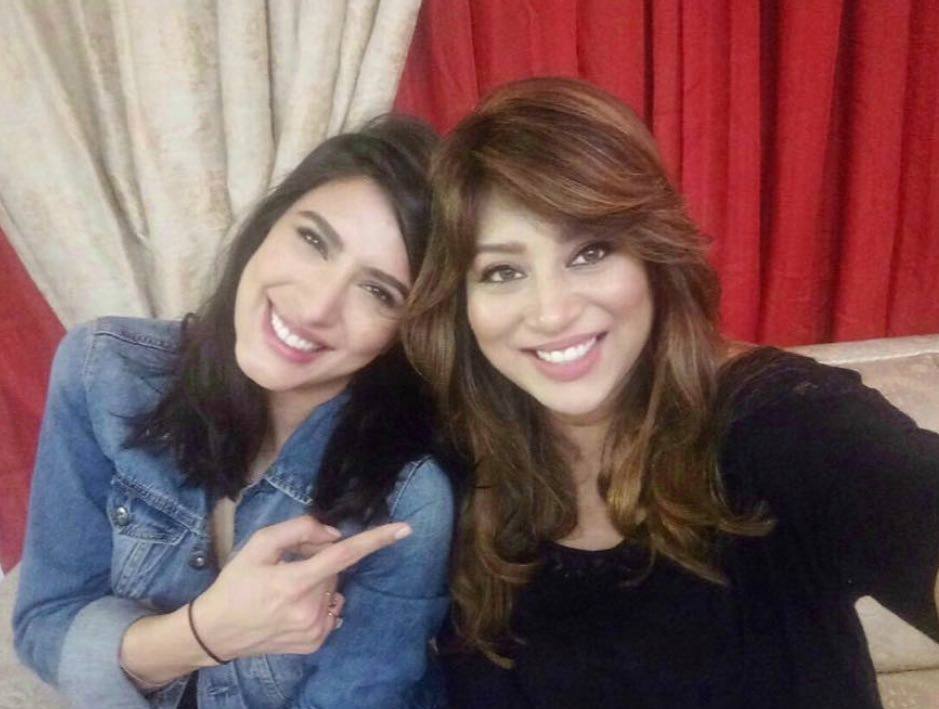 Mehwish Hayat Husband
Mehwish Hayat is not married yet, she calls herself a heart breaker. When asked in an interview if her heart was ever broken she replied on the contrary she has broken many hearts. In another interview, she shared that she will only get married when she finds her ideal man, someone who gives her enough freedom to continue dedicating her time and energy to her work. She also said that she was married to her work, she was financially independent therefore she would never marry for monetary reasons.
Mehwish Hayat shared in an interview that she is free-spirited therefore marriage scares her. Even if she comes across someone who fits the definition of her ideal man, the most important thing would be that he would allow her to continue her passion. Clearly, marriage is not on the cards for Mehwish just yet and she wants to continue living life on her own terms and conditions.
Mehwish Hayat Dramas
Manjali – 2010
Mere Qatil Mere Dildar – 2012
Mirat-ul-Uroos – 2012
Kabhi Kabhi – 2013
Ishq Wala Love – Telefilm 2013
Kami Reh Gaye – 2013
Unsunni – 2016
Dil Lagi – 2016
Mehwish Hayat Songs
Mehwish Hayat is a jack of all. She has sung some melodious OSTs of popular Pakistani dramas. She has also been part of Coke Studio. There is nothing that Mehwish Hayat cannot do!
Here is a list of the songs she has sung over the years.
Tell Me Why – OST Meri Behan Maya
Pani Barsa – OST Manjali
Har Sans Gawahi Deti Hai – OST Mirat-ul-Uroos
Dhol Te – OST of Dhol Bajne Laga
Mujh Se Ab Meri Mohabbat Ke Fasane – OST Talkhiyaan
Tu Hi Tu – Coke Studio 9
Mehwish Hayat Movies
Insha'Allah – International Film 2009
Na Maloom Afrad – Special Appearance 2014
Jawani Phir Nahi Aani – 2015
Actor In Law – 2016
Team – Special Appearance 2016
Punjab Nahin Jaungi – 2017
Load Wedding – 2018
3 Bahadur Rise of The Warriors – 2018
Chhalawa – 2019
Mehwish Hayat Instagram
Mehwish Hayat has more than 3 million followers on Instagram. She makes sure that she shares details about all her latest projects on her Instagram account. She also uses this space to show appreciation and love for family, friends.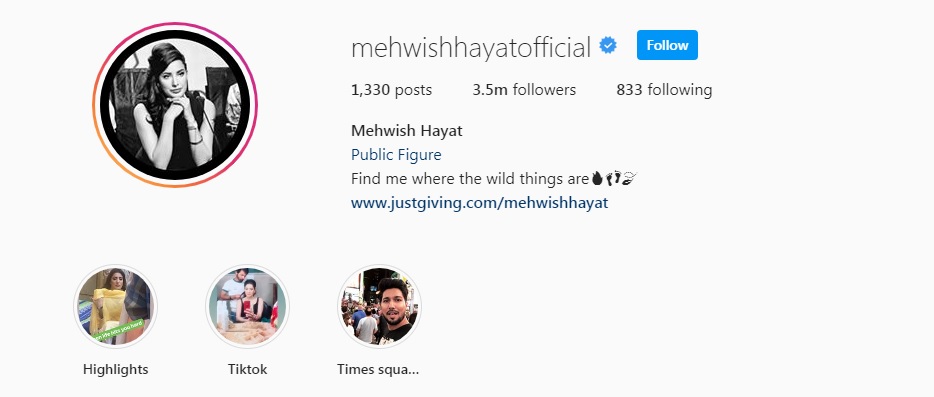 Mehwish Hayat Pictures