Mere Humrahi Episode 16 – Too Much Of Side Characters!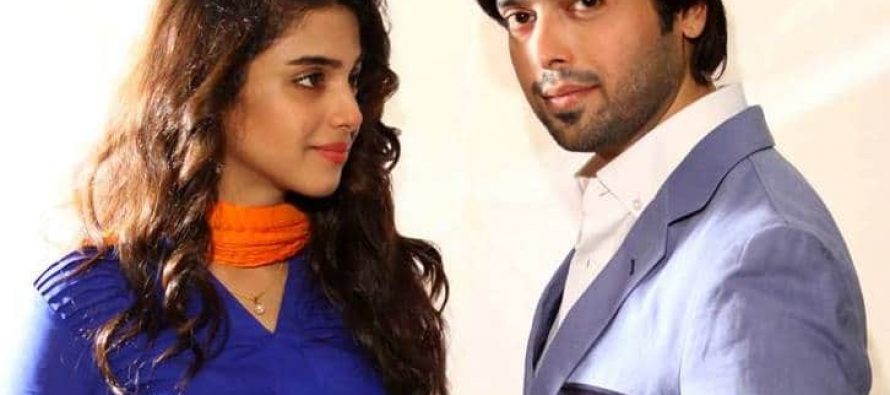 This week's episode had not much to offer, there was too much focus on the side characters. Samina's character has become unbearable for me to watch! There was only one new development in Ahmed and Haaniyah's life, and that was the upcoming addition to their new family. Everybody was happy to hear the news of the baby except one person (We all know who that is, don't we?)
Ahad was still living in his own bubble, and was thinking that Haaniyah is upset with her and would eventually come back to him, but the news of the baby burst that bubble. He could clearly see now that there was no chance of Haaniyah coming back in his life, and she was not lying about being happy with Ahmed. It is now time for Ahad to take some step to get her back in his life before it was too late. From the looks of the preview for the next episode, he is definitely up to something. I have a feeling that he is going to put some serious accusations on Haaniyah. *fingers crossed*
The rest of the episode focused on the disgusting accusations made by Samina on Ahsan and Afshah. She thought that something was going on between them, just because they were talking on the phone. This time she made her doubts public and accused Afshah in front of anyone. Thank God Zaheer is a sensible and practical person who knows his sister's nature, and did not doubt Afshah for even a second. Afshah and Zaheer have a strong bond between them as they truly love each other. Samina should learn something from her brother and his wife! A relation is based on trust, and Samina does not trust Ahsan at all.
Ahsan usually ignores everything that Samina does, but this time she crossed all her limits. Ahsan went so far as to tell her that he would have divorced her right there and then if she was not expecting. I have never seen Ahsan so angry before, but his attitude was completely justified. She still had the decency not to kick her out of his house, when Samina's own brother did exactly that!
What happened next was pretty shocking for me at least. Samina came like a curse in Afshah and Zaheer's happy and blissful life, and they lost their child. That was a pretty unexpected twist, I was really not expecting for something like this to happen. Afshah had been so patient with her in-laws all this time, she had always been very understanding even when they had been unjust towards her and accused her at every opportunity, but this time even she lost her patience with them. I had never seen her so upset and angry over anything, and all the stress finally took a toll on her health.
I am really glad about one thing though. Zaheer finally spoke up in front of his mother and made her realize her mistake. She had spoiled Samina beyond repair, and the reason behind her dominating attitude and stubbornness was that her mother always sided with her even when she was wrong. Samina's mother's attitude towards her became cold after that, and I really hope Samina realizes her mistake now. It is high time that she realizes how lucky she is to have someone like Ahsan in her life who tolerates all her accusations and tries to be patient with her all the time.
Once again, I enjoyed all Ahmed and Haaniyah scenes. The way she asked Ahmed's opinion about the dress that she should wear was extremely cute! And the way Ahmed started to take care of Haaniyah after he got to know the good news brought a smile to my face. I was expecting Ahmed to get upset to see Ahad holding Haaniyah on the stairs, but nothing like that happened. He immediately understood that something was wrong and took Haaniyah to the doctor.
I am looking forward to the twist in the next episode. Ahad is using his own sister in his game, and I have a feeling he will also use her to trap Haaniyah in his plan.
Do share your lovely views about this week's episode!
Till Next Week!
Mariam Shafiq
---