Tonight's episode of Mohabbat Tumse Nafrat Hei was somewhat slow but it had some significant developments to its credit nonetheless. This latest episode laid the foundations for one of the most important twists in the story which will be seen in the next episode and which will change everything altogether. Tonight's episode was also important because it altered the dynamics of Waqar and Maheen's relationship with each other. There were some scenes which could have been chopped down and the background score was terribly annoying at times. Waqar and Maheen finally accepted and professed their love for each other, this was actually the moment that many of the viewers had been waiting for. I must say that there couldn't have been a more perfect time to create this misunderstanding between these two individuals because right now otherwise it seems like nothing can wrong between them. Even Ami begum has accepted this relationship and is even happy that Waqar and Maheen are getting married. Although Gulrez is heart broken but he has proved that he is a really strong person who can put his feelings for Maheen aside and do whatever he can to let Waqar and Maheen know that he is happy for them. All the characters are at their best at the moment. Waqar and Maheen are finally head over heels in love and Jia is doing whatever she can to make sure that these two do not get their happy ending. Although Jia's character isn't the least bit likeable but without her this story wouldn't have been as interesting as it is.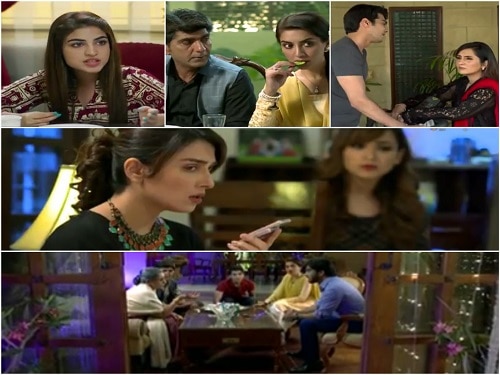 Neelam's scenes were used effectively to show how sure Gulrez was that Maheen was the one he was going to get married to. However, the fact that this bachpan ki mangni bit was completely missing from the first few episodes since Maheen was shocked to hear that she was getting married to Gulrez therefore it is definitely difficult even now to connect to this part of the story. While one feels for Gulrez, you can't help but root for Maheen and Waqar since they love each other. It is also good to see them acknowledging the sacrifice Gulrez is making in different ways. I am glad that Gulrez's character has not been relegated to the background in fact his character now is being given more screen time than before and his feelings are being highlighted. This is the reason why the viewers right now are equally interested in finding out why Neelam was standing in front of Gulrez's picture and crying in the beginning of the drama. While Waqar and Maheen's track seems predictable right now, it is difficult to predict what will happen to Gulrez once Waqar disappears on his wedding day. Gulrez was actually wearing a sherwani in the preview of the next episode!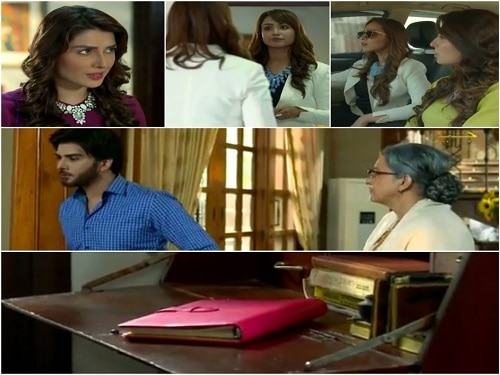 The conversation about the thappar on the breakfast table was one such discussion which could have been chopped down or even if it wasn't part of this episode, it wouldn't have been missed! The conversation between Jia and Maheen showed how hard Jia was trying to remind Maheen how much she hated Waqar. It also reflected Jia's feelings when Maheen was so willing to forgive Waqar and she admitted that she loved him! Jia's father is completely out of the picture right now and I wonder if he will make an appearance again since besides Jia, he is the only one who knows what happened in the past.
The weakest link of this drama so far is the way it has been directed, other than that the story is getting more interesting and the drama is headed towards an ending which, it seems like, was worth waiting for. I am eagerly looking forward to the next episode and I also wish that Geo would keep its previews for the upcoming episodes short and sweet! The preview of the upcoming episode did not leave a lot to the viewers' imagination unless the next episode has some surprise in store for the viewers! The youngsters in this drama are definitely giving more solid performances than the older members of the cast. Ayeza Khan, Imran Abbas, Shehzad sheikh and Kinza Hashmi gave impressive performances in this episode and have done complete justice to their characters throughout.
How many of you watched this episode? Don't forget to share your thoughts about it.