*SPOILER ALERT*
What an emotionally overpowering end to a drama serial which banked heavily on emotions and succeeded in making the viewers relate to this complicated yet appealing love story. This had to be the best ending I have seen in a long time. It was a beautiful ending which wasn't happy but definitely poignant and put forward a powerful message ….. "Tumhei bus dikhaya hei ke jis se pyar karo us pr aitebar karo". Unlike many other finales in which everything falls into place and everyone lives happily ever after, Khalil-ur-Rehman's endings are just as unpredictable and meaningful as the plot of his dramas. This was also the kind of episode which keeps you hooked to your television screen right till the end. Maheen took her revenge and her attitude towards Waqar in the past few episodes made perfect sense tonight. When Maheen said "qabool hei" and it was only 8:30, I was wondering what is going to happen in the next 30 minutes and absolutely loved how the writer saved the most shocking twist for the last 15 minutes of this finale! I must say that Khalil-ur-Rehman Qamar is the only writer who has the guts to pen down an ending like this one! Love the way he nails these unorthodox endings over and over again. Maheen's letter – every single word- was the highlight of this last episode! I am going to watch this particular scene a few more times tonight!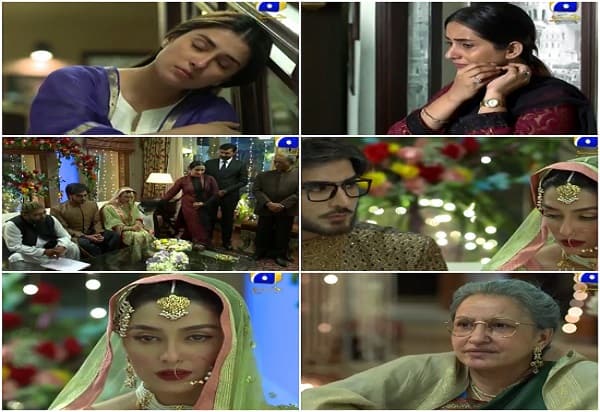 Mohabbat Tumse Nafrat Hei's biggest strengths were its mind-blowing dialogues, an unpredictable storyline and most importantly the chemistry between Imran Abbas and Ayeza Khan. Ayeza Khan and Imran Abbas' solid performances especially in the last 10 weeks or so made this drama a treat to watch. Shehzad sheikh also gave an impressive performance throughout and made the viewers fall in love with his character. Gulrez also turned out to be the real hero in the end. He proved that he was much more strong and committed than Maheen and Waqar both. Kinza Hasmi's acting was also impressive and Haroon Kadwani is a newcomer to look out for. Mohabbat Tumse Nafrat Hei's complete OST is available online and I highly recommend it to everyone, it is one of the best OSTs of this year.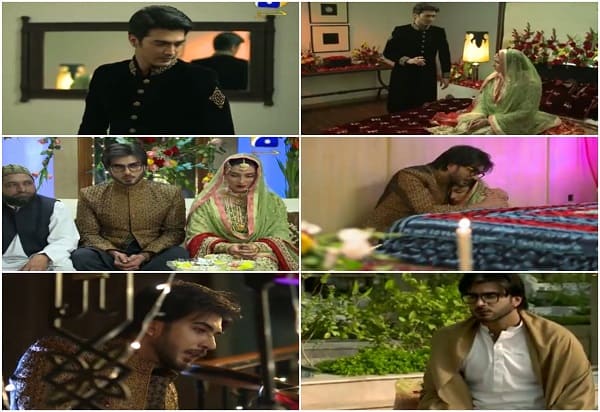 The biggest weakness of this drama however was the way it was directed; the slow pace, overacting by some of the actors and the ever-present annoying background score which didn't always go well with different situations. Also, the make-up wasn't up to the mark a lot of times. All these drawbacks made it really difficult for a lot of viewers to sit through this drama for many weeks and were the reasons why many viewers stopped watching this drama altogether. It was however one of those very few dramas which eventually take off and the last 10 episodes or so were extremely enticing and powerful. This drama could have been thoroughly entertaining and even more powerful if everything was covered in 20 episodes and all that stretching which made the viewers give up on it was chopped down altogether.
Overall, even with all its flaws watching this drama and reviewing it was a pleasure; something I looked forward to enjoyed doing. A big shout out to all those people who put their heart and soul into this project. A big thank you to all those wonderful readers who read the reviews every week and contributed to the discussions, it wouldn't have been the same without you all. Keep reading and commenting. Looking forward to Shayad the most right now!