Every episode of Ranjha Ranjha Kardi, asks for your undivided attention and it keeps you thoroughly entertained throughout. Everything about this drama, whether it is Bhola's innocence, his mothers helplessness or Noori's yearning for a perfect life, couldn't have been shown more impressively on screen. All the leading characters have their own struggles and you find yourself completely engrossed in their stories. This was another well-paced and entertaining episode of Ranjha Ranjha Kardi which took Noori's story further considerably.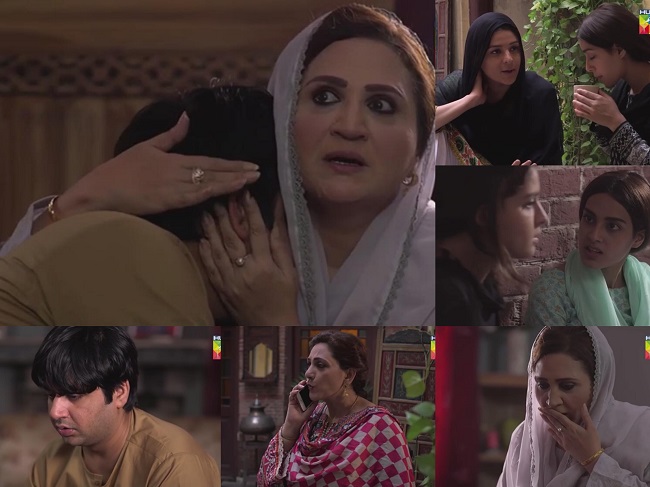 Bhola Wants To Flee Again
All the scenes in this episode covering Bhola's track showed how desperately he wanted to run away. From the first scene in which he talked to Komal about the love of his life to the last scene covering how he dreamed about running away, you couldn't help but feel for both Bhola and his mother. This time Bhola, it seemed, was not talking about Mumtaz Begum but perhaps about Noori who he accidently met not once but twice. His mother was shown trying extra hard to ensure that he does not succeed in running away this time. Watching his mother stay up all night and singing lullabies was heart-wrenching. The scene in which Bhola accused her of being the evil step-mother and the 'dil ka meil' dialogue was extremely poignant. Imran Ashraf's performance tonight was outstanding as usual. The attention to detail has been beyond impressive throughout. From the handkerchief that is neatly attached to his shirt with a safety pin to the facial expressions and hand movements which go so well with this character, everything about his performance has been brilliant. Asma Abbas is equally impressive as the mother who is trying her best to take care of a fully grown man like a baby. How often do we get to see the stories of such people on screen? Hardly ever! Most drama makers don't even go there because everything from penning down such scripts to executing them is hard work but this drama definitely fits the bill. Bhola's character has been written down so well. The way he is shown excited about running away because he feels there are better things outside and has no clue what repercussions such a step could have are traits which are common in individuals with such disorders.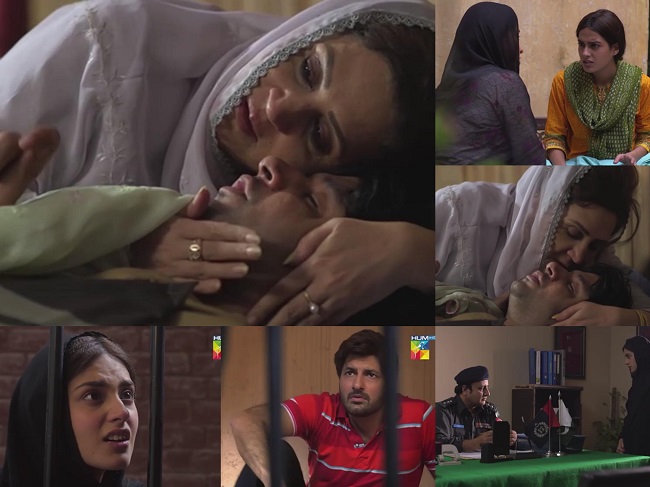 Noori's Love Story Takes A New Turn
So Sahir turned out to be just another character in the story who was looking for a happy ending and he also seemed quite willing to work for it too. Just when Noori's love story was about to get the ending she wanted, Sahir's arrest changed everything altogether. This development changed everything for Noori since she was truly desperate to get Sahir out of jail. The way she asked her Baji for money showed her desperation more than anything else. Her decision to go to the prison to meet Sahir was another foolish decision. Noori might act smart but the fact is that she has never really encountered a seriously dangerous situation and has no idea what all this can lead to. Every scene showed that even though Noori was good at covering up and telling lies but there was so much she needed to learn in life. The preview of the next episode showed that Noori will unfortunately learn these lessons the hard way. A big shout out to Iqra Aziz for acting superbly in this episode. You can see that she is not the least bit conscious about her looks and has given ever scene her best. The ill-stitched clothes go so well with the role she is playing.