Udaari – Episode 18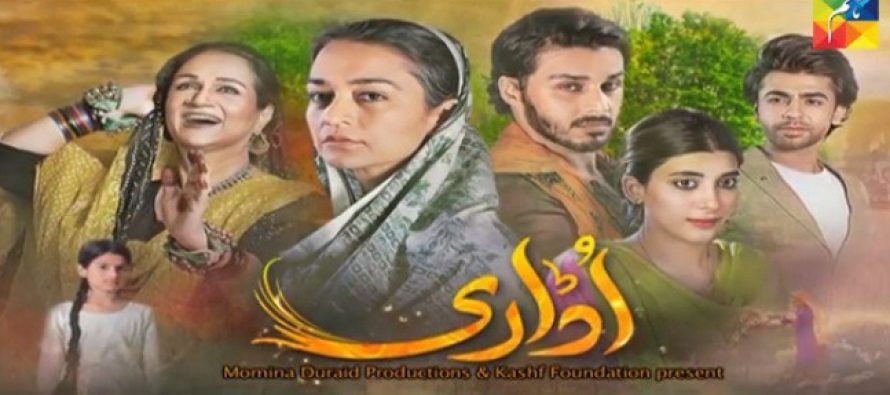 This episode of Udaari was extremely depressing because it showed Imtiaz getting exactly what he had been waiting for all these years and Sajida's worst nightmare came true. All the developments in tonight's episode were shown realistically but it was very painful watching Sajida suffer. Imtiaz got plenty of screen time which gave the viewers even more of a reason to hate his character. It has been very well established by now just how villainous and evil Imtiaz's character is therefore it would be great if the upcoming episodes focus on his downfall instead of showing how he gets away with everything. It took Sheedan time to figure out who she should call but once she talked to Milli's mother, there was hope that Imtiaz will finally get the punishment he truly deserves. That is something I am looking forward to.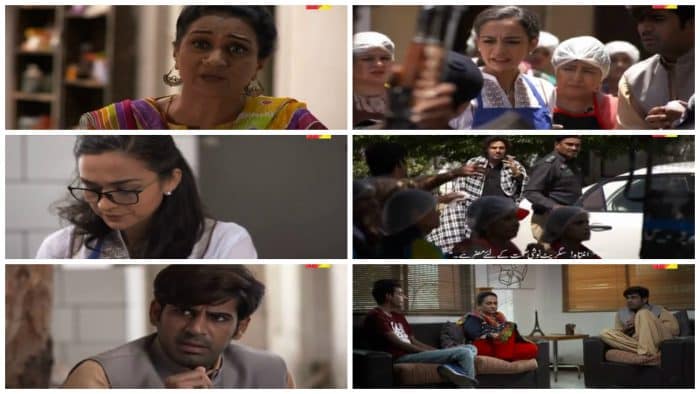 Tonight's episode also focused on Illyas. Illyas says he still loves Meeran but the fact is that he never loved her. While talking to his mother he revealed the real reason why he had been pursuing Meeran. He wanted to enjoy the luxuries she had. Many years back he rejected Meeran so that he could continue enjoying the lifestyle he had because he did not think she was worth the sacrifice. Now that Meeran is not only popular but also financially stable, he wants her back in his life. He knows that Meeran still has feelings for him but what he doesn't know is that Meeran will never allow him to manipulate her now. The growth in Meeran's character has been shown really well and I missed watching her in this episode and the previous one, the drama is not the same without her. Illyas' new plan to get closer to Meeran was an unexpected twist in the story. Illyas has proved that he is incapable of keeping his commitment, not once but twice. He got married for money and now that he knows Meeran has even more money, he does not want to live with his wife any more. Haris Waheed's makeover was superb in tonight's episode, the new hairstyle and the beard made him look older but his acting was not on point. There were many times when he completely changed his accent from Punjabi to Urdu.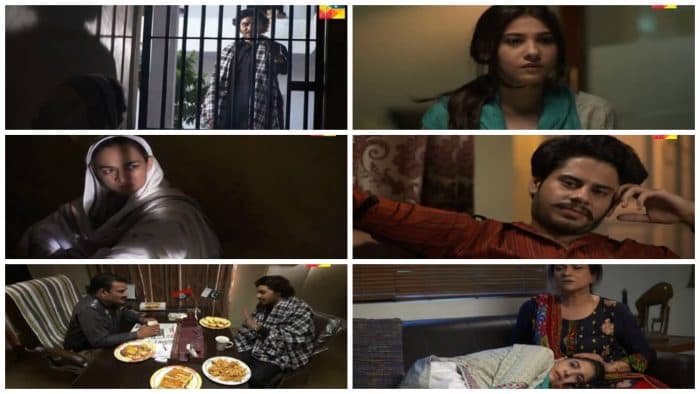 Unfortunately so far Zebu does not have a bigger role to play in the story, she is the victim and that's it. Hina Altaf's acting leaves a lot to be desired. Same is true for Ins-e-Yazdan whose t-shirts so far have been standing out more than his performance. Whoever is responsible for casting made some major compromises by choosing these two actors for these roles. When a drama has powerful performers like Bushra Ansari, Sammiya Mumtaz and Ahsan Khan then it needs equally talented actors for playing the supporting roles. Urwa Hocane and Farhan Saeed definitely fit the bill but Hina Altaf and Ins-e-Yazdan have been major disappointments. Hina Altaf's acting has been-there-seen-that written all over it. Am I the only one who thinks that there was an overdose of Imtiaz's character in this episode?? We all love to hate Imtiaz and there is no denying the fact that Ahsan Khan has portrayed this character brilliantly on screen but isn't it about time that Imtiaz starts paying for what he did to Zebu? The preview of the next episode showed that Meeran will turn to Arsh for help – something which we were all expecting. I am also waiting to find out why Illyas has been given such an important part in the story once again. How many of you watched this latest installment? Do share your thoughts about it.   Fatima Awan
Fatima Awan
Fatima Awan has been a part of reviewit right from its inception. She feels very passionately about Pakistani dramas and loves discussing them to detail. If it wasn't for the play Durr-e-Shahwar she wouldn't have started writing!
---
---