Umair Jaswal is the leading vocalist of the rock band Qayaas, which has brought progressive rock music in Pakistan. The band Qayaas started when in 2008, lead guitarist and songwriter, Khurram Waqar first saw Umair Jaswal performing at a jam with his band SilverSmoke at his studio in Islamabad.  Khurram has been searching for a lead vocalist back then, and Umair caught his attention immediately. He had enough material for an album and asked Umair to become the lead vocalist. Next person to join them was the guitarist Sarmad Abdul Ghafoor followed by bassist Shaheryar Ghayas, and drummer Salman Rafique. And thus, the hit band Qayaas came into being!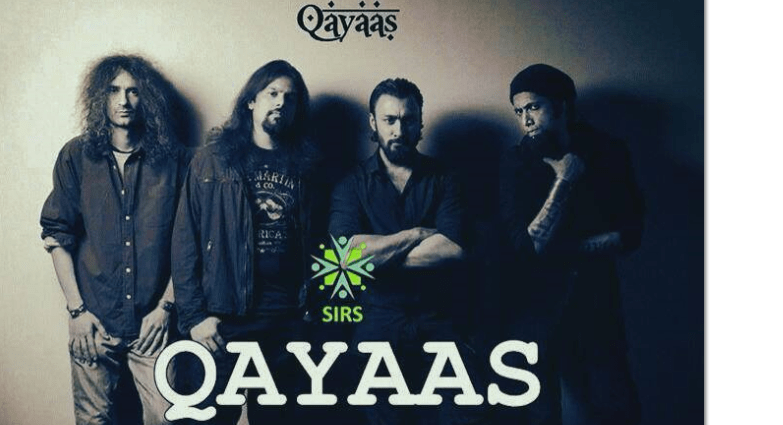 Qayaas achieved fame with the release of the single 'Tanha' in 2009, followed by the success of the song 'Umeed' which became one of the most requested songs on City FM 89 when released in an audio CD with 'Tanha'. The release of the single began to create a cult following for the band, the following year the song 'Mera Wana' by the band featured on the compilation album, Metal Asia Compilation in 2010 which was composed of metal music from throughout Asia. Soon after wards, the band released their second music video 'Pukaar' which was dedicated to the 2010 Pakistan flood victims, and then went on recording and releasing their debut studio album Uss Paar in 2011. Qayaas has become one of the most popular Pakistani band from then on!
Umair Jaswal, the lead vocalist, is known for his power-packed live performances and enthralls the audiences with his voice. You would be quite surprised to know that he is the son of a renowned scientist and have a degree in geology! However, he was determined to pursue his dream of a musical career and he has definitely been lucky to have gained fame in such a short span of time. His brother, Uzair Jaswal also happens to be a singer and is termed as the youngest Coke Studio sensation. He is known for his hit number 'Tere Bin' featured in Coke Studio Season 5.
Jaswal came into the limelight with his band's performance alongside Atif Aslam for the song Charkha Nolakha in Coke Studio season 5. The singer then decided to perform solo in the season 6. The song Khayal which was launched in this season on Coke Studio in its very first episode has already been featured in the film Waar.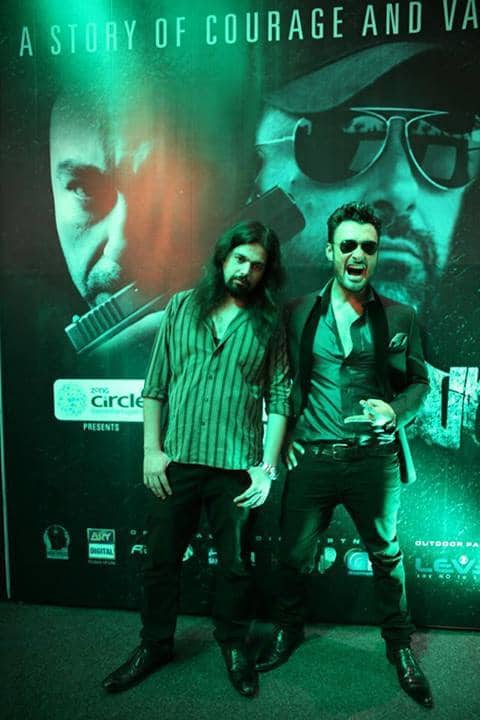 And yes folks, Umair Jaiswal is the man behind three of the most engaging and spectacular songs in the biggest blockbuster movie of the year, Waar. Two of his songs, Halaak and Inquilaab, from his album Uss Paar has been featured in Waar along with the song Khayaal.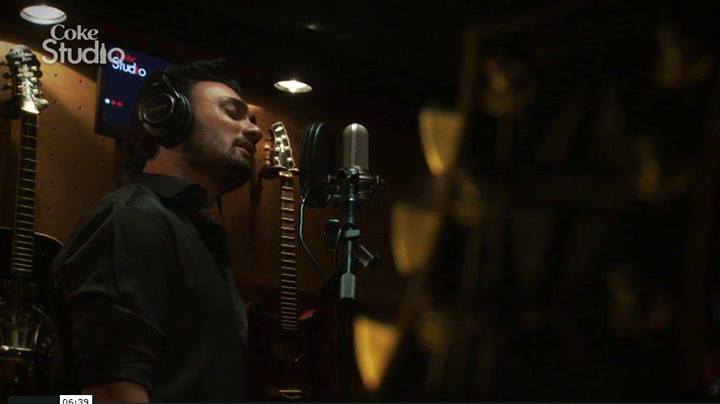 Jaswal apparently wrote the song Khayal eight years ago but never found the right time to release it. "When I was approached by Coke Studio producer Rohail Hyatt last year, I felt that the time was right," says Umair. But because of the unanticipated delay in the season, the song got released in Waar first. Khayaal is a mesmerizing song with different versions available.
Umair Jaswal surprised everyone when he got selected as Pakistan's Youth Ambassador by the International Human Rights Commission (IHRC). The initiative includes providing education to internally displaced children from Waziristan and Kashmir.
The program aims to engage a young, enthusiastic and energetic music icon like Jaswal to campaign for education through concerts and other activities across Pakistan. With this project, a number of internally displaced children will be selected and enrolled in schools in Islamabad. A great initiative indeed!
Apart from Coke Studio, Jaswal has collaborated with renowned Sufi singer Abida Perveen. "We were in awe of Madam Abida Perveen when she came and performed at our studio. We didn't realize how fast time passed. It was unreal and mesmerizing," Jaswal stated. "Collaborating with her is an experience beyond words," he added.
His band Qayaas has also won many awards, including the 'Best Rock Band' award at the Rolling Stones-Jack Daniels awards in 2010.The band's song "Inquilaab" also made it to the Semi Finals of International Songwriting Competition (ISC) out of 15,000 entries from all over the globe.
I hope we get to see some more of the spectacular work of this band that got the opportunity to be recognized worldwide and gain international fame by getting a chance to feature their songs in the film Waar!
Mariam Shafiq