Pakistani celebrities have easy access to their fans through social media. They keep on posting about their activities on a daily basis. Nowadays, social media is the best place to find out what these celebrities are doing. Most of the Pakistani celebrities who are usually really busy with their hectic schedules are locked down just like everyone else due to the Coronavirus pandemic. While it is easy for an introvert to be in the lockdown, it can be challenging for someone who is used to a busy lifestyle outside their homes. The great thing is that most of the Pakistani celebrities are contributing to spreading awareness or to charity while they are in lockdown. The fact that these celebrities are sharing their daily routines with the fans, gives their fans some encouragement as well.
Here is what Pakistani celebrities are doing while in lockdown.
Ayeza Khan and Danish Taimoor
Ayeza Khan and Danish Taimoor both have made sure that they keep their fans posted about their activities while in lockdown. They are both really busy celebrities therefore it seems like, they have taken this lockdown as an opportunity to spend time with their children. Ayeza Khan has posted many videos and pictures which help spread awareness and show what a good time they are having with their kids. At the same time, both of them are promoting their projects on their social media pages too. Following these two on social media definitely gives one hope that a lockdown with people you love is not so bad after all!
[the_ad id="140674″]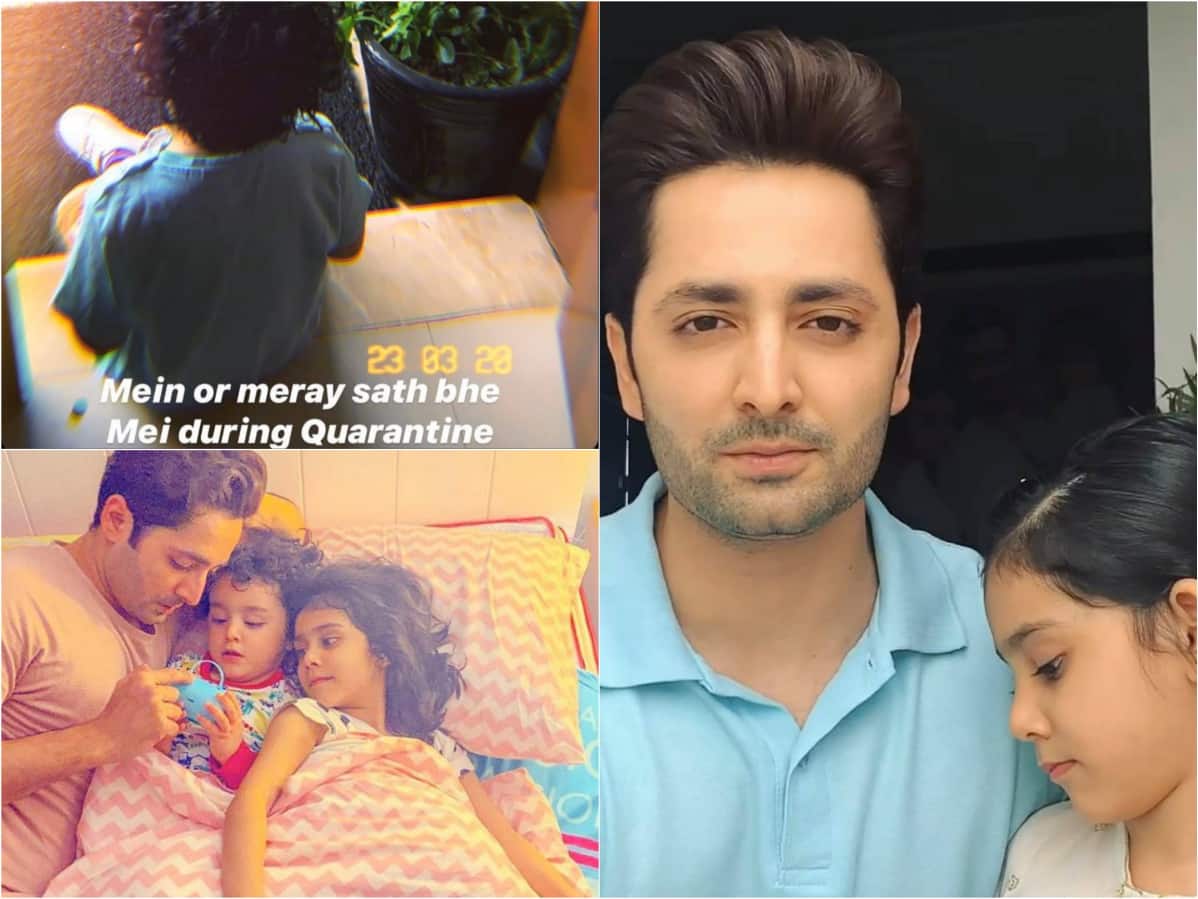 [the_ad id="140674″]
[the_ad id="140674″]
Sajal Aly and Ahad Raza Mir
Sajal Ali and Ahad Raza Mir got married only a few days back. Both of them are private individuals who do not share their daily routines with their fans. We are however guessing that they are not in Pakistan right now. They posted the same instructions on Instagram for their fans to follow along with a picture of the Mir family wearing masks. Sajal and Ahad urged people to take the necessary precautions.Sajal Aly has also been busy cooking.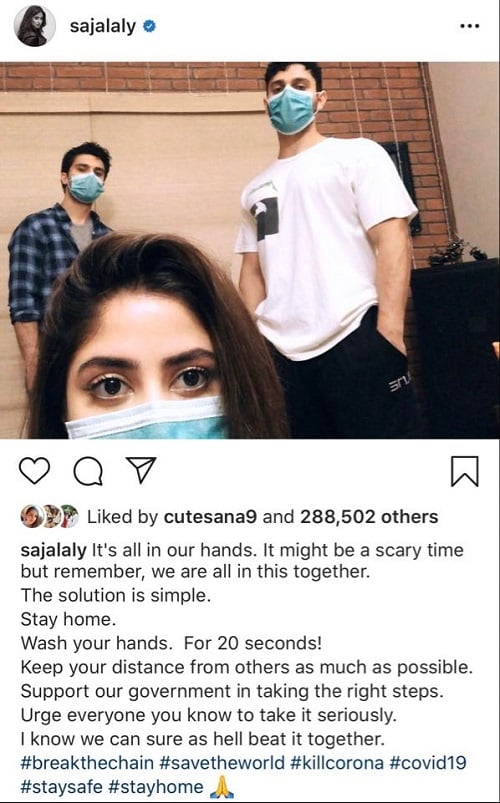 [the_ad id="140674″]

Yasir Hussain and Iqra Aziz
Yasir Hussain and Iqra Aziz are entertaining their fans by sharing different videos. At the same time, they are also helping their fans understand what they can do to protect themselves from the Coronavirus. In the latest video, Yasir Hussain was seen making Iqra Aziz's braids, which was really cute.
[the_ad id="140674″]
Nida Yasir and Yasir Nawaz
Nida Yasir came under criticism for airing her program in such trying times. Her idea of cheering people up with makeover sessions which defied the purpose of social distancing was also criticized. Well, now it seems Nida and Yasir are on the right track because they uploaded a video showing how they were cleaning their own space. Such videos definitely inspire people to do the same.
[the_ad id="140674″]
Fatima Effendi and Kanwar Arsalan
Fatima Effendi and Kanwar Arsalan too consider this lockdown a chance to bond with family. For them, it is family time more than quarantine time. They also keep the fans updated about their activities which involve spending time with their kids more than anything else.
[the_ad id="140674″]
Adnan Siddiqui and Humayun Saeed
Adnan Siddiqui and Humayun Saeed recently came back from an International trip. They self-isolated themselves in a hotel room. While there, they also made the most of it by spending the time to interact with their fans. They got their Coronavirus test done to ensure that they only interact with people once they have been tested negative.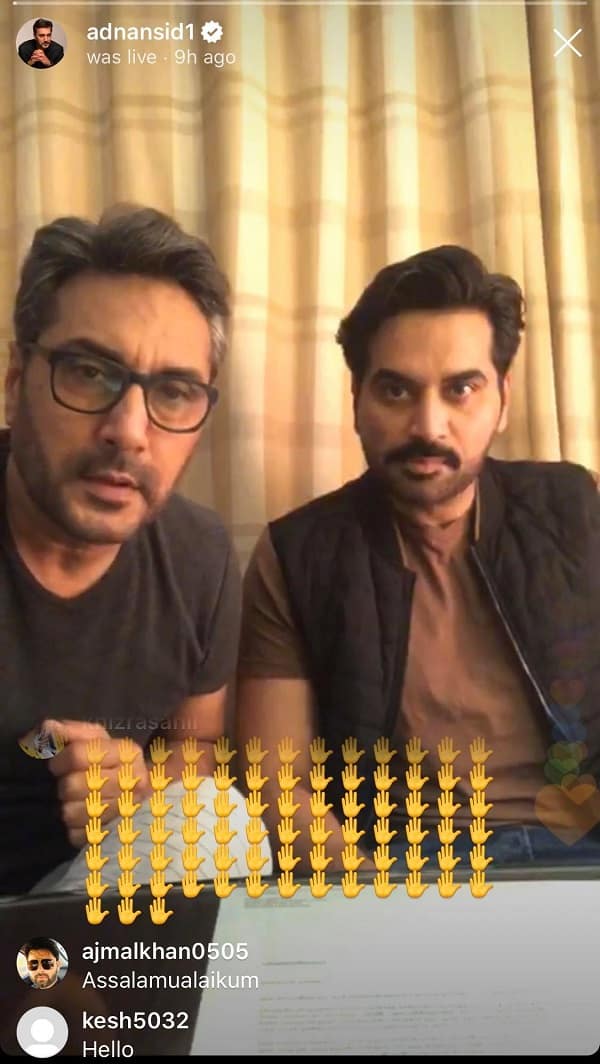 [the_ad id="140674″]
Maya Ali
Maya Ali's video which she shared on social media went viral immediately. Maya Ali was seen cleaning the door nozzles and switchboards in her house. This was definitely the kind of 'inspiration' her followers needed in order to ensure that their surroundings are clean. Most often people depend on their housework for doing such cleaning, watching a celebrity do this on her own must have given people the incentive they need to do the same.
[the_ad id="140674″]
Hania Aamir
Hania Aamir is locked down with her best friend Maida Azmat. She is probably the only celebrity who has been really open about how difficult it has been for her to stay indoors. She admits that the lockdown is taking a toll on her even though she is with her best friend. Maida too is finding it equally difficult. At the same time, they are trying their best to stay in touch with fans.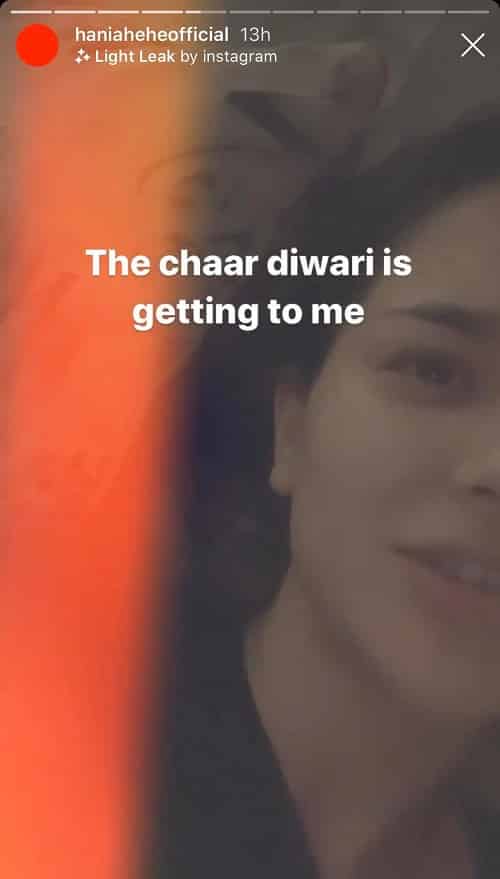 [the_ad id="140674″]
Feroze Khan
Feroze Khan is busy doing charity while everyone else is locked down. He has used his social media handles to collect the funds for distributing ration bags among those people who cannot afford to be locked down. He has been motivating people to do the same and has also been giving them the spiritual inspiration they need.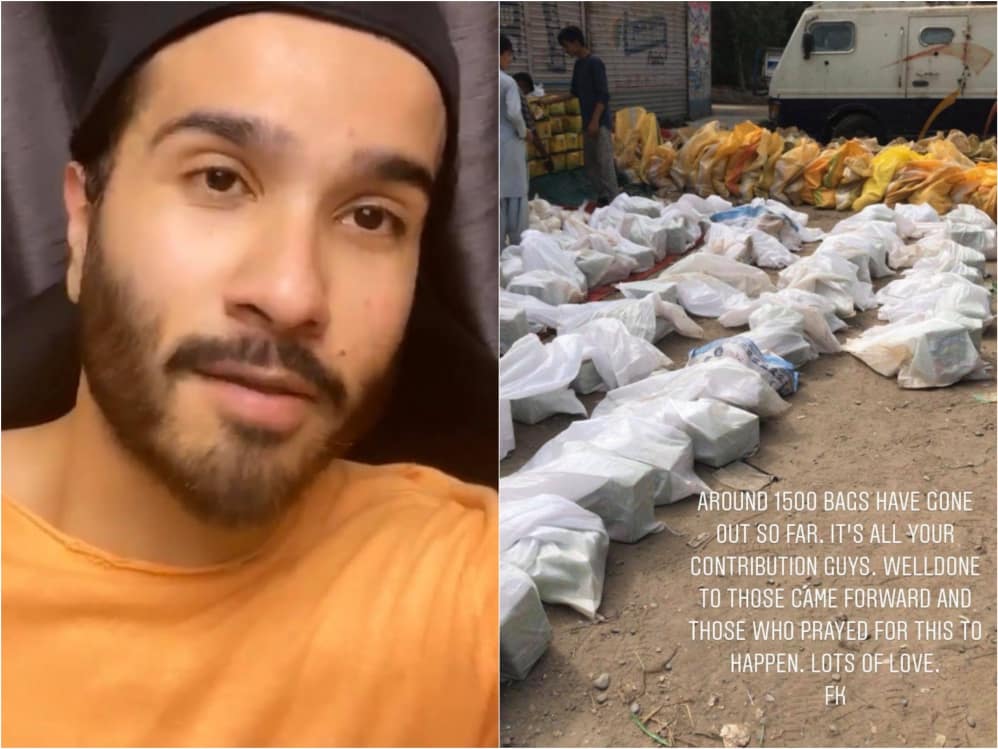 [the_ad id="140674″]
Saba Qamar
Saba Qamar summed up her outlook on the lockdown in a single post. She urged her followers to do everything needed to stay safe. At the same time, she suggested praying, yoga, watching movies and YouTube videos. We are guessing that is all she is doing herself too.
[the_ad id="140674″]
Noman Ijaz
Noman Ijaz has been posting videos regularly to make people understand the situation. He has been sharing his perspective and also telling people to follow the instructions of the government.
Naeema Butt
Naeema Butt has an active and useful plan for the days she is locked down. She intends to make social media videos for all her fitness routines and whatever she does on a daily basis. She also wants to spread motivational and spiritual messages. She is also there to listen to other people share what their plans are or if they want to talk about anything at all.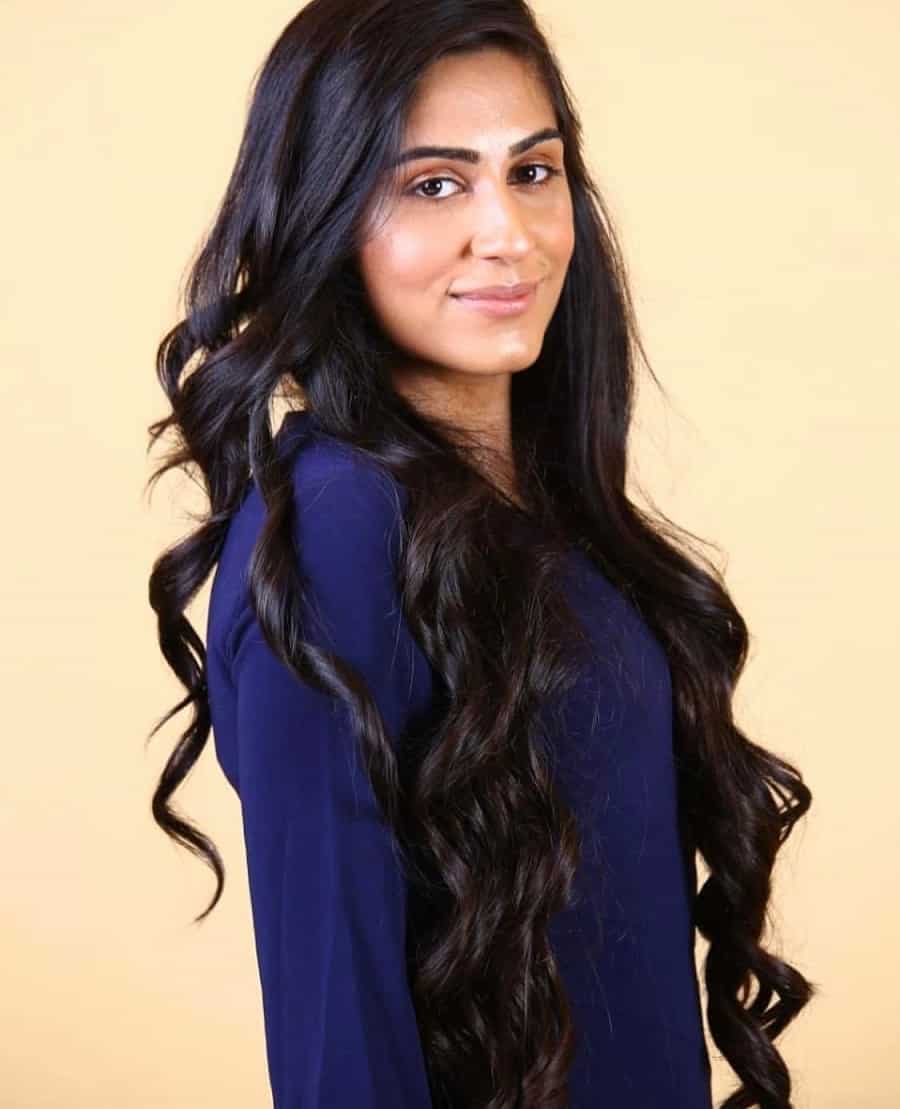 Komal Rizvi
Komal Rizvi has been busy spending time with family. At the same time, she has been interacting with her fans quite a lot. Apart from sharing her daily routine, she has also been sharing beauty tips on her social media pages.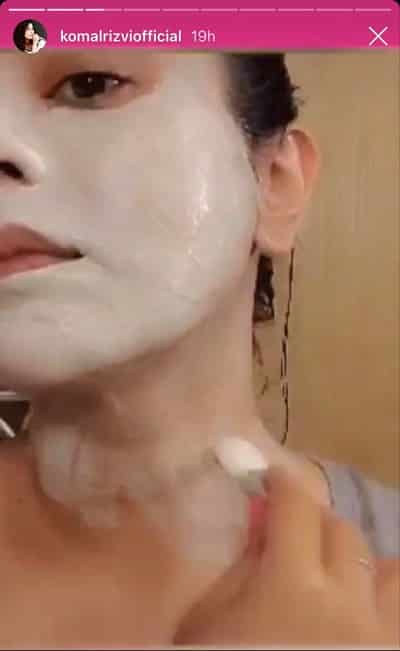 [the_ad id="140674″]
Shahid Afridi
While most of the celebrities are bonding with family in this lockdown, Shahid Afridi has not been sitting home at all! He has been actively contributing to helping the poor and needy. He has also been allocating his time to share awareness to ensure that the virus does not spread further.
[the_ad id="140674″]
Shaista Lodhi
Shaista Lodhi has been working out at home and she has also decided to use this time to look within herself. Shaista has also been educating her fans to help them increase their immunity and stay safe.
[the_ad id="140674″]
Sanam Jung
For Sanam Jung too this period of lockdown means spending time with her family. She is also spreading awareness through her social media handles and her cute daughter is helping her do that.

[the_ad id="140674″]
Imran Ashraf
Imran Ashraf is a sensitive soul who has been making sure that he leaves a lot of public service messages on his social media pages while he is at home. He also keeps on motivating his fans by asking them to look at the bright side.
[the_ad id="140674″]
Saboor Aly 
We all know Saboor Aly as an actress and a model. Until now none of us knew that Saboor Aly also is a great cook. While locked down in her house Saboor Aly has been busy cooking delicious foods.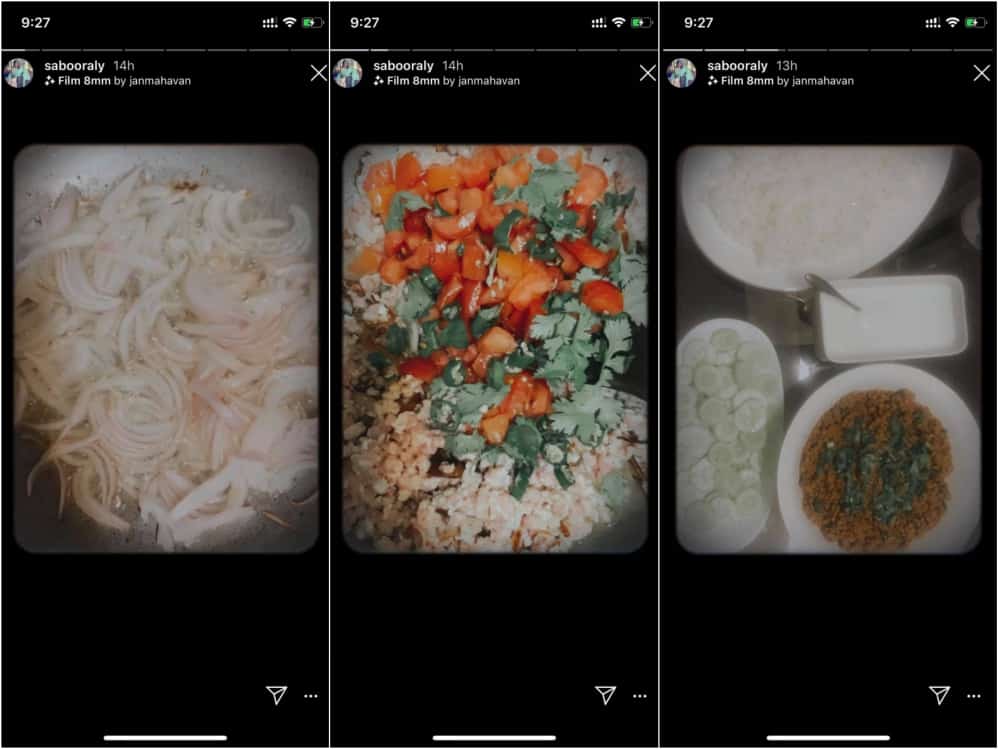 [the_ad id="140674″]
Naimal Khawar and Hamza Ali Abbasi
Newlyweds Naimal Khawr and Hamza Ali Abbasi are out of the country right now. They are also in isolation but the fact that they are together is making self-isolation easier for them. Hamza Ali Abbasi has also been visiting the Islamic leaning centre in Dallas while keeping a safe distance with his colleagues.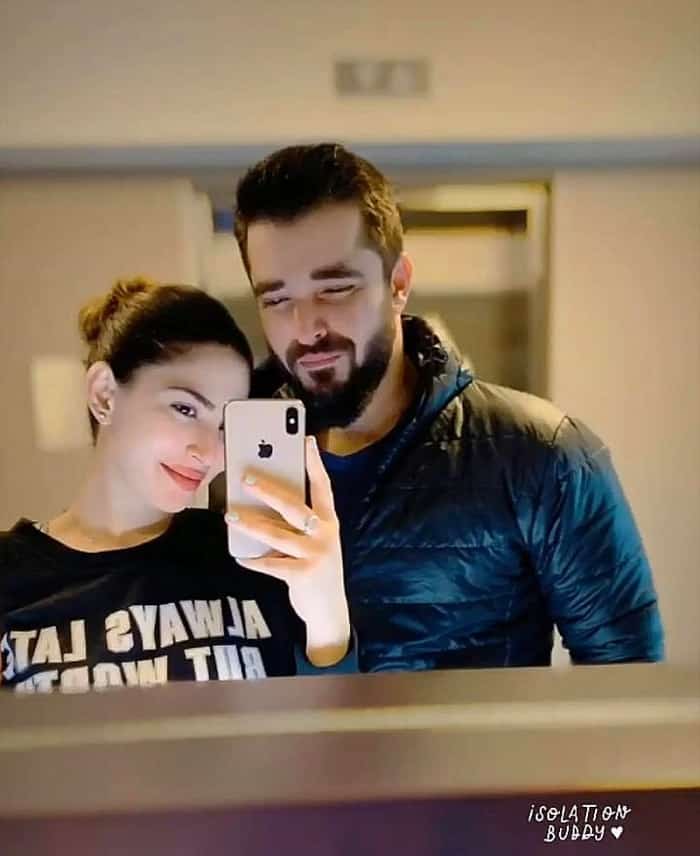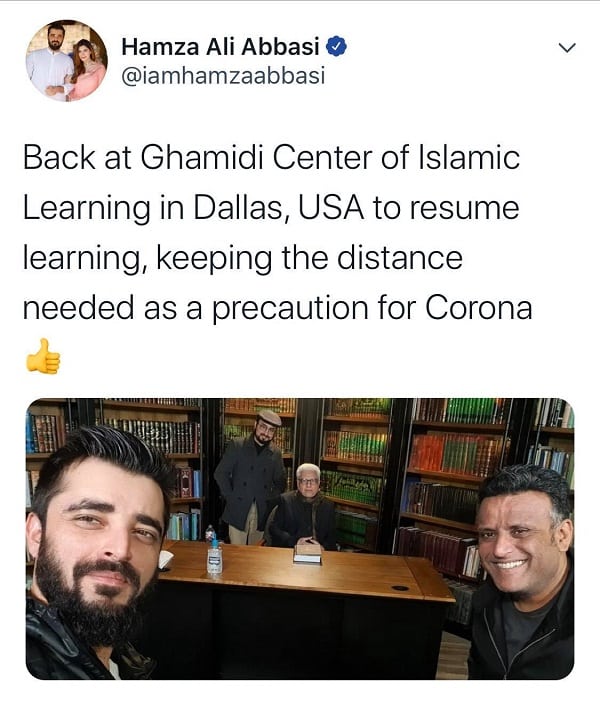 What have you been doing while in lockdown? Share your views in the comments section.