Now that the country is under a lockdown together to fight the COVID-19, it is indeed a good time to do things you have missed out for quite a while. While you, still reading this post from your phone or laptop, there are people around you who look forward to your support and time, especially when you are at home. Our celebrities have been giving out the same message and are making sure to spend their time with their family, doing something productive. Here is what some of our celebrities have been doing at home. Some of them are busy with the family and house chores, while some of them are still working for the cause. Have a look!
Shahroz Sabzwari
Home is a shelter from storms…All sorts of Storms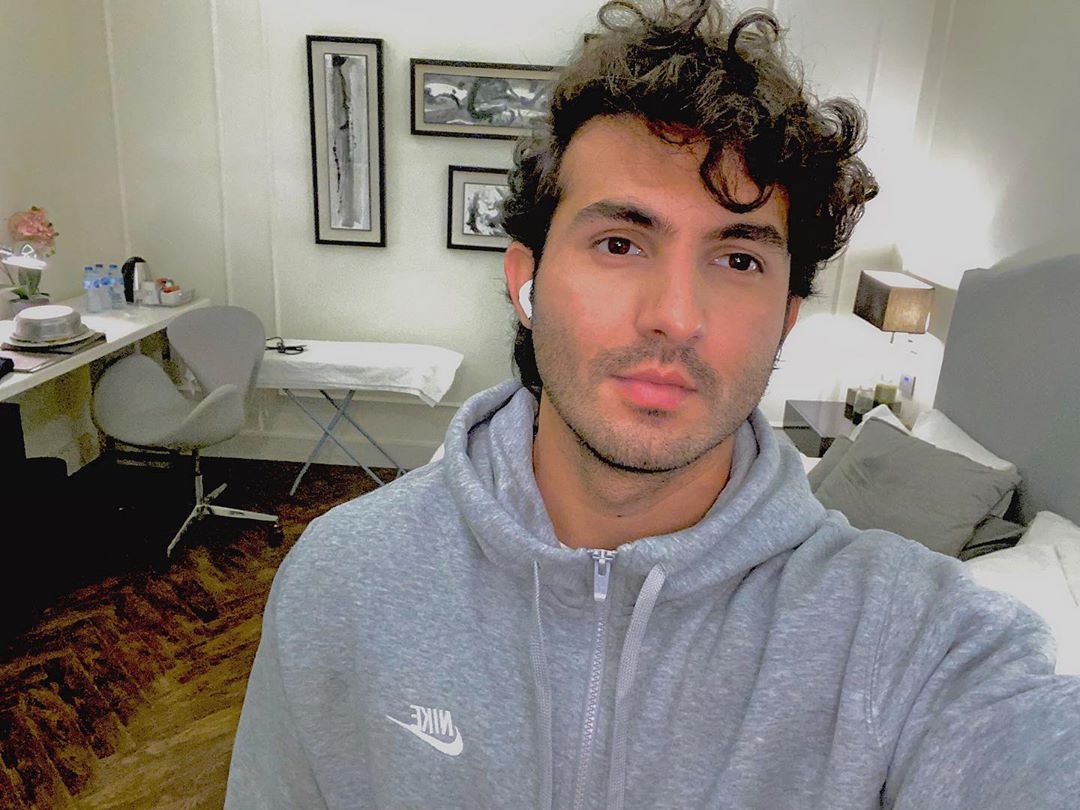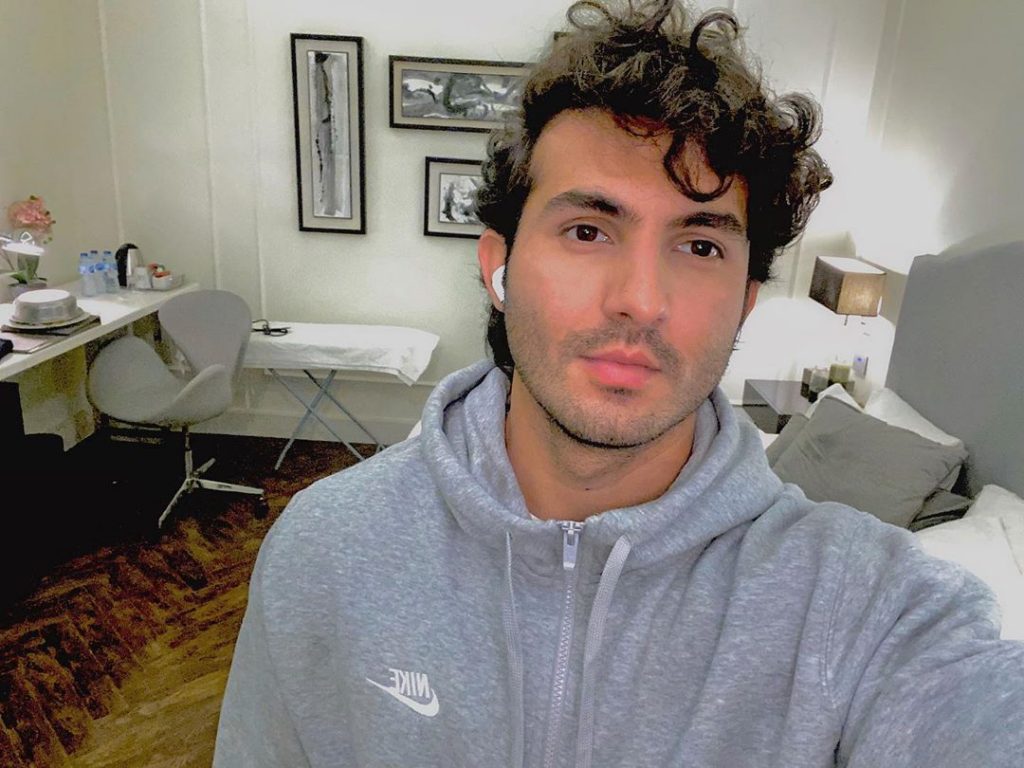 Humayun Saeed
‪Alhamdulillah our coronavirus reports have come back negative. We will still complete 14 days in quarantine and will be taking every necessary safety precaution even after that. Thanks for all your love and prayers! Stay Safe. Stay Home.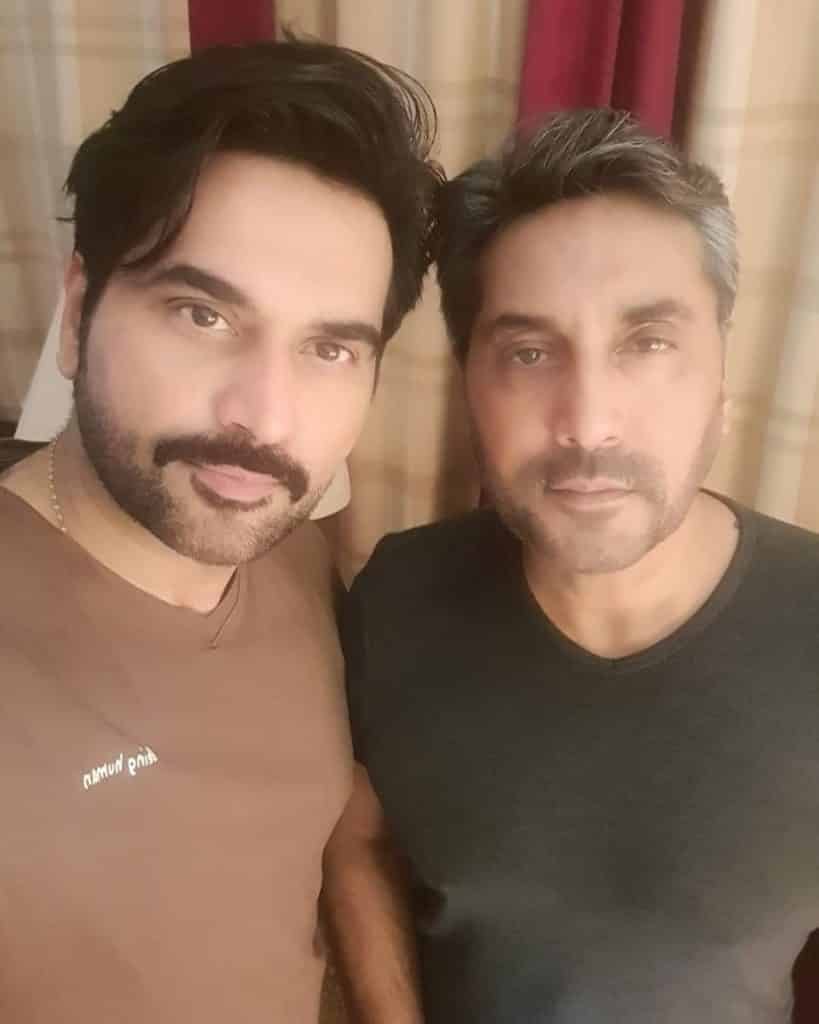 Iqrar Ul Hassan
‫بہت سے خیر خواہ مشورے دے رہے ہیں کہ لوگوں کی مدد کےدوران میں نے ماسک یا گلوز کیوں نہیں پہن رکھے۔ یاد رکھئے! عمومی حالات میں ماسک یا گلوز غیر ضروری ہیں، انہیں تبھی استعمال کیا جانا چاہئے جب آپ کسی مریض کے ساتھ ہوں۔ بہترین احتیاط بار بار ہاتھ دھونا، ہاتھ نہ ملانا اور فاصلہ رکھنا ہے۔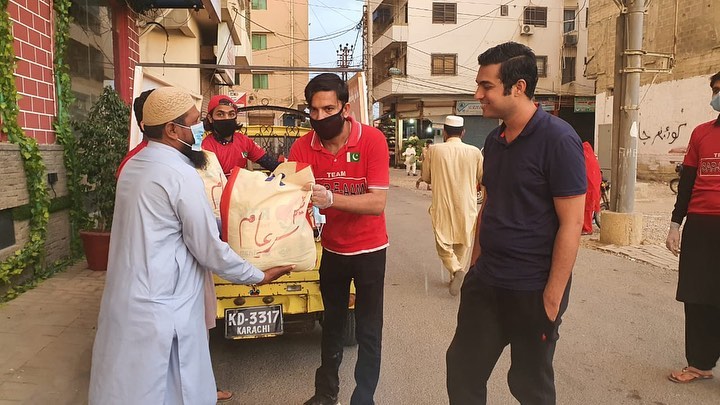 Asim Azhar
Ishq (quarantine) kiya !
Imran Ashraf
 Kal raat ko mein nai loogoon ko gali mein khailtay daikha
Woh ball say nahi khatray say khail rahay thay

Woh khatra jo sirf jeet raha hai
Yeah pahli larai hai
Jisay dar kar jeetna hai
Stay at home please

Dar k agay nahi peechay jeet hai
Arij Fatima
 One good thing has come out of this self isolation- we have all the time in the world to cook!

What are you cooking?
Muneeb Butt
May ALLAH protect all of us Aamen
Indeed He is a great Protector
Nida Yasir
Family time.cleaning time
Saba Qamar
Dear world, we are in a situation where we need to be together to fight this pandemic. #Covid19 is growing rapidly and we have to play our part.
So what to do now? Well, the part we can play is to self quarantine and contain ourself at our places. By this we are doing great favour to the humanity! We just not have to protect ourselves but our community as well. While doing that don't forget those in need, we all can help them by donating a little amount to the people who cannot sit back home without working, so if we pay them some amount they can also save themselves and their families from this serious issue that we are facing right now. A huge round applause to all the doctors around the globe for serving the patients and still working for all of us, let's all just help them by sitting back at our homes and maintaining the social distance. A little precaution can save us from a big trouble.

Here are some tips to make yourself busy in self isolation. (this is also what I am doing these days) – Wash hands regularly -Take Shower
– Pray – Do Yoga
– Watch movies/Seasons
– Learn new better things from YouTube informative videos
Remember we all can beat this pandemic just by fighting with this together, we are all in this together and let's all get out of this TOGETHER, this too shall pass ~ Insha Allah :)

Ayeza Khan and Danish Taimoor
Allah tala hum sabko mehfooz rkhei.

Encourage reading 📖 ❤️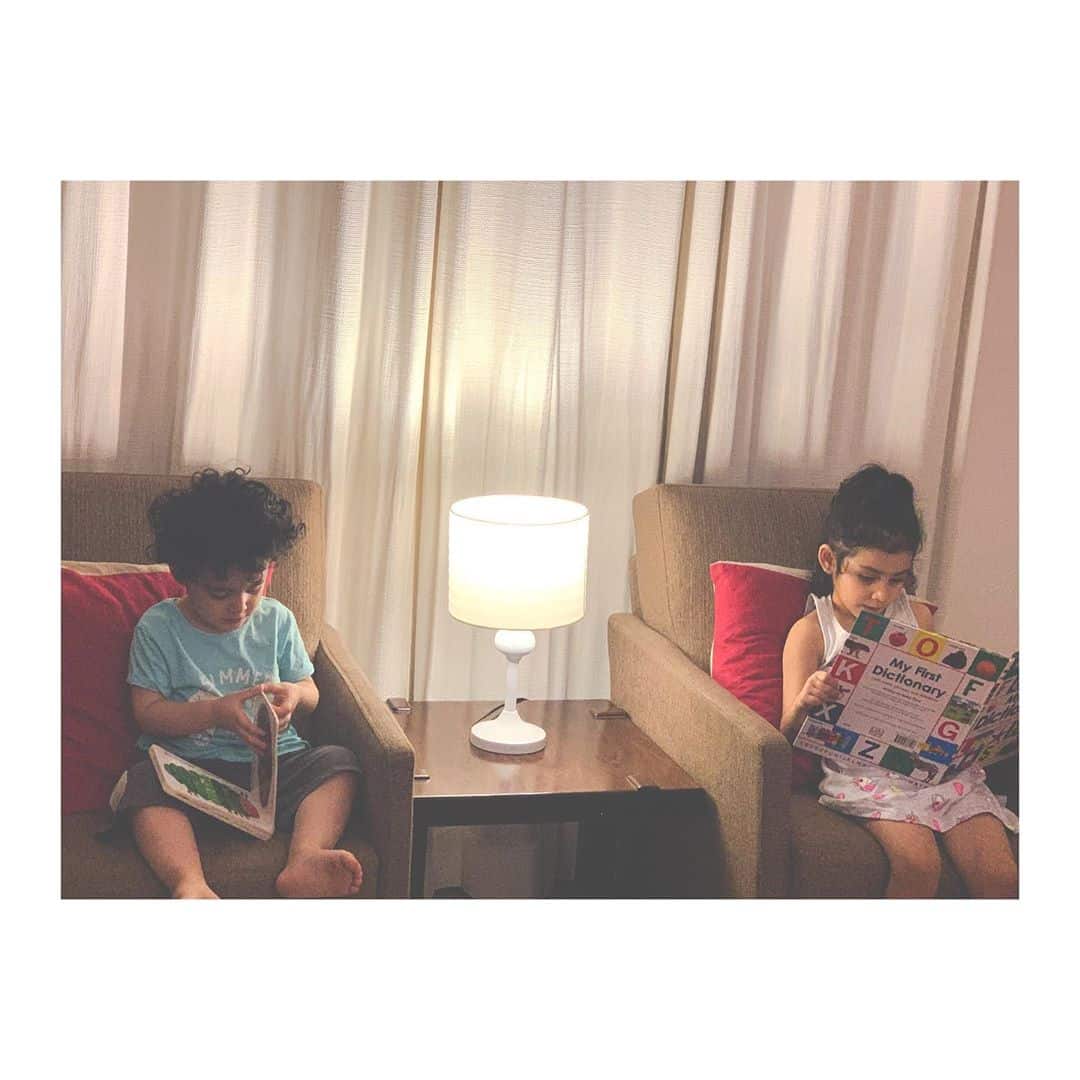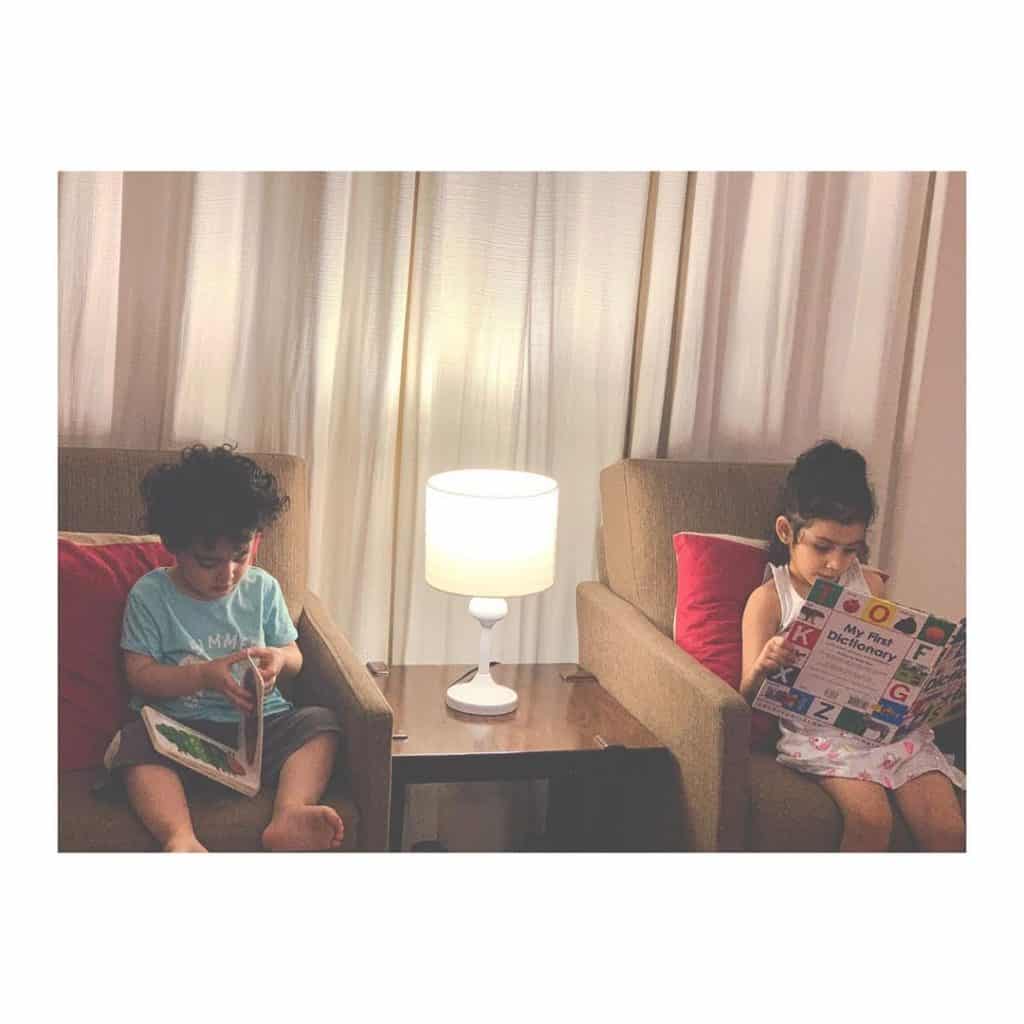 Hania Aamir
safe slaying. ✌🏽
-wear masks in crowded places. -bahar tou jao he mat waise -ghar pe netflix dekho. Don't f**k with cats acha hai season. Main khud elite dekh rahi hun. -cough/ sneeze elbow main. Try not to in hands. -logon se door rahain. Yeh wala mera favourite hai.
-hand shake jhappi pappi se parhaiz karain -vitamin c piyain. -bohat sara paani piyain.
-haath saaf rakhain; sanitise your hands every 15-20 mins. -aankh naak mu main ungliyan na dalain – dry cough ya fever feel ho tou foran check karaen -kaheen se travel kar kai ae hain tou test karwaen and don't socialise for at least 14 days. -gloves pehan kai phirain. -bimar hon tou logon se alag rahain. -aur jo shoday bache hain jinko lagta hai kai unko kuch nahi hoga woh baaz ajaen. Nibba/ nibbi tumko tou kuch nahi hoga lekin kisi bare ko tumse ho sakta hai tou sab ehtiyat karo
-dua karain 🤲🏼💋