Ayeza Khan is a natural beauty who has been associated with the showbiz industry for a long time. Ayeza Khan's transformation over the years has been one which did not involve any surgical procedures. Like any other celebrity who joined the world of showbiz at a young age, Ayeza too has literally grown up in front of the audience. When she started her acting career, she was a college girl and now she is a mother of two.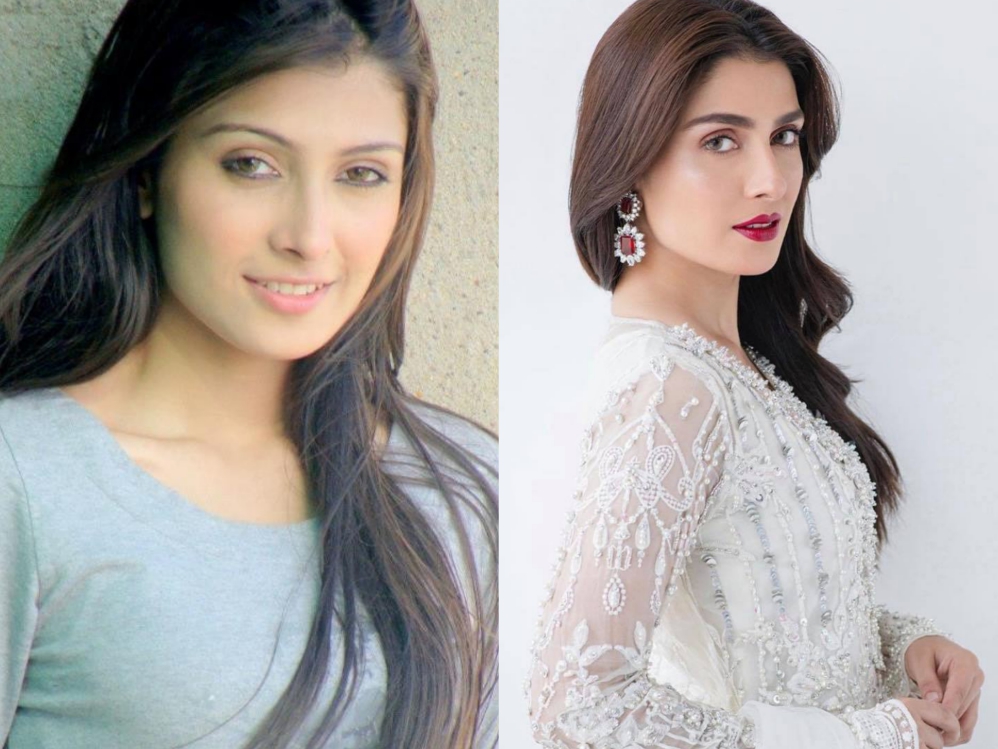 Even though she is clearly no longer the young college girl but she looks as pretty as ever today. Ayeza Khan has changed her looks over the years. There was a time when her overall look always used to be simple. Even if she experimented with her looks back then, it was apparent that she did not have access to the best people in the business. Here is a look at Ayeza Khan from the time she started her career and a recent picture. It is evident that Ayeza Khan has not taken the shortcut by going under the knife. Her features are pretty much the same but her make-up game has changed dramatically.
[lwptoc]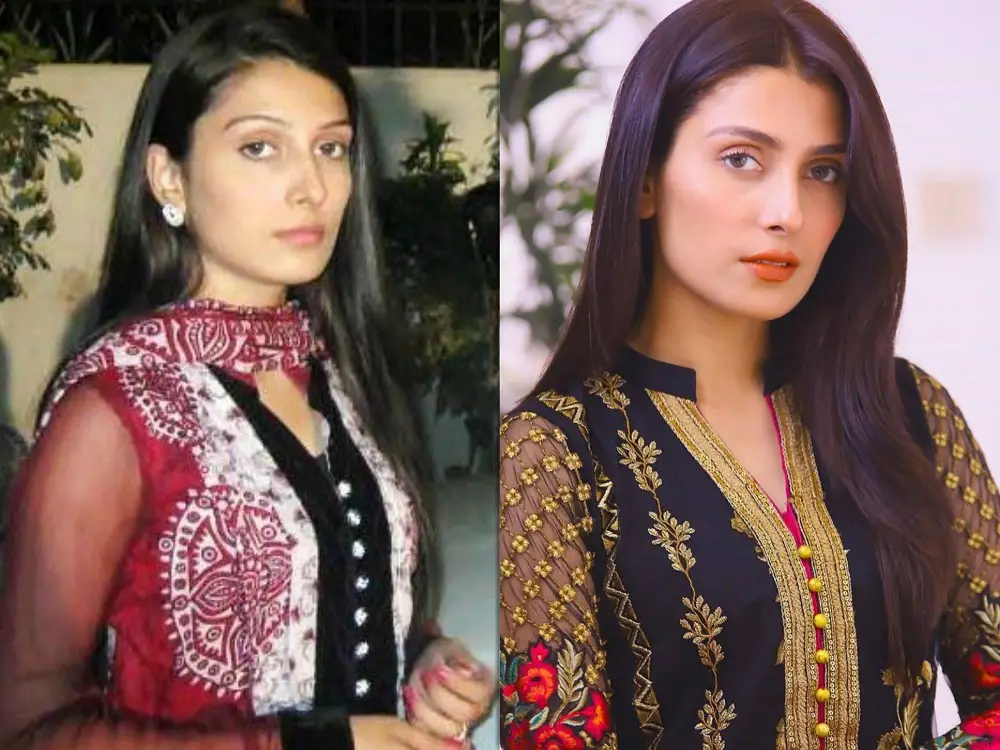 Comparison Pictures
A comparison of Ayeza Khan's pictures from a few years back and now clearly show the difference. When Ayeza stepped in the industry her dressing sense was not as good as it is now. She has definitely changed her style for the better. This transformation has been gradual. Even now Ayeza is constantly trying new styles and looks. Here is another picture of Ayeza Khan from one of her first projects and one from her latest project. Not only has Ayeza's dressing changed but her body language now is much different too. Apart from this, some people also are of the opinion that Ayeza Khan got whitening injections like many other celebrities.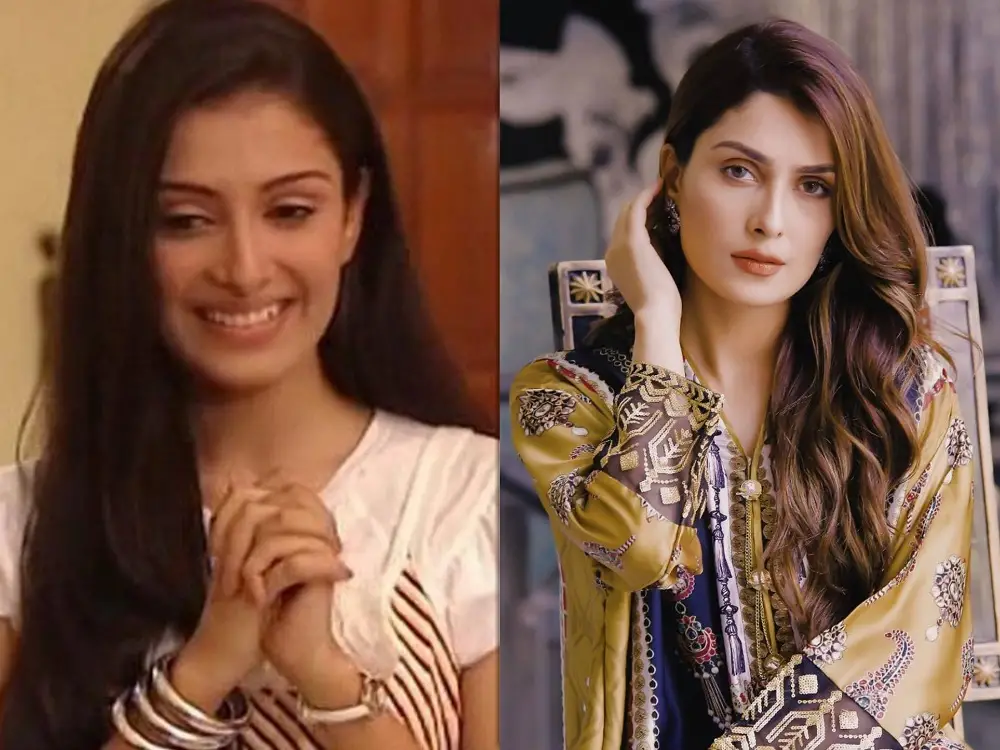 Whitening Injections
In some interviews as well, Ayeza was asked this question. She denies getting whitening injections. In an interview, Ayeza Khan said that when she joined the industry, the make-up artists used to apply the wrong shade of foundation because of which she looked darker than her actual complexion. In a time and age when it is normal for celebrities to get minor surgical procedures done, Ayeza Khan is a good role model who shows the girls that you can change your looks without surgical procedures.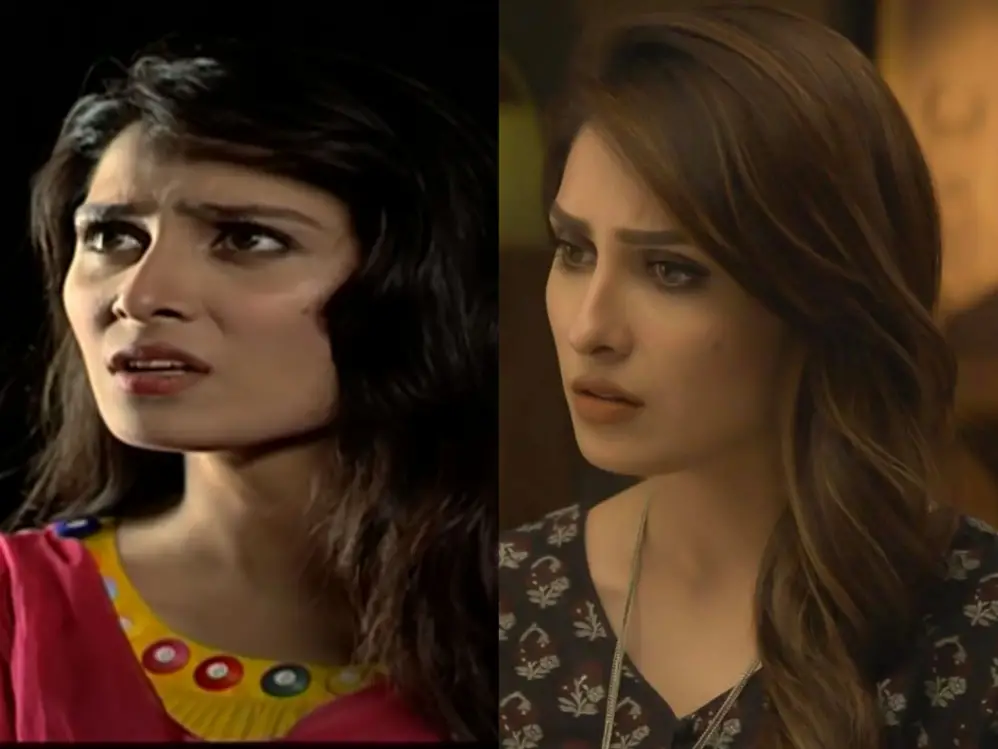 This is another comparison collage between Ayeza Khan's dressing style then and now. We cannot even imagine Ayeza Khan choosing something like this to wear now. What we absolutely love is how confident she looks even at a time when she did not have access to the best stylists and designers.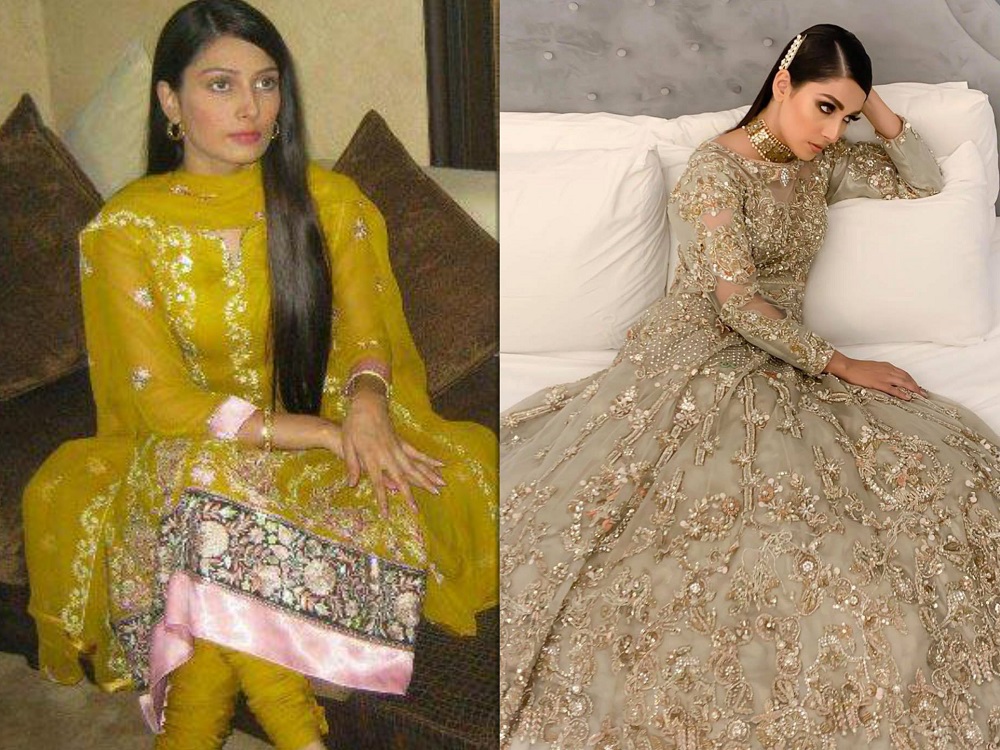 The Overall Look
Even though Ayeza Khan is a mother of two but she has worked hard to stay slim and fit. This is the reason why she is seen playing the leading role in top dramas. When Ayeza Khan joined the industry she was really skinny. It looks like now Ayeza makes a conscious effort to ensure that she does not lose too much weight. She definitely looks much prettier now with a little extra weight. See these pictures here and tell us whether you agree with us or not.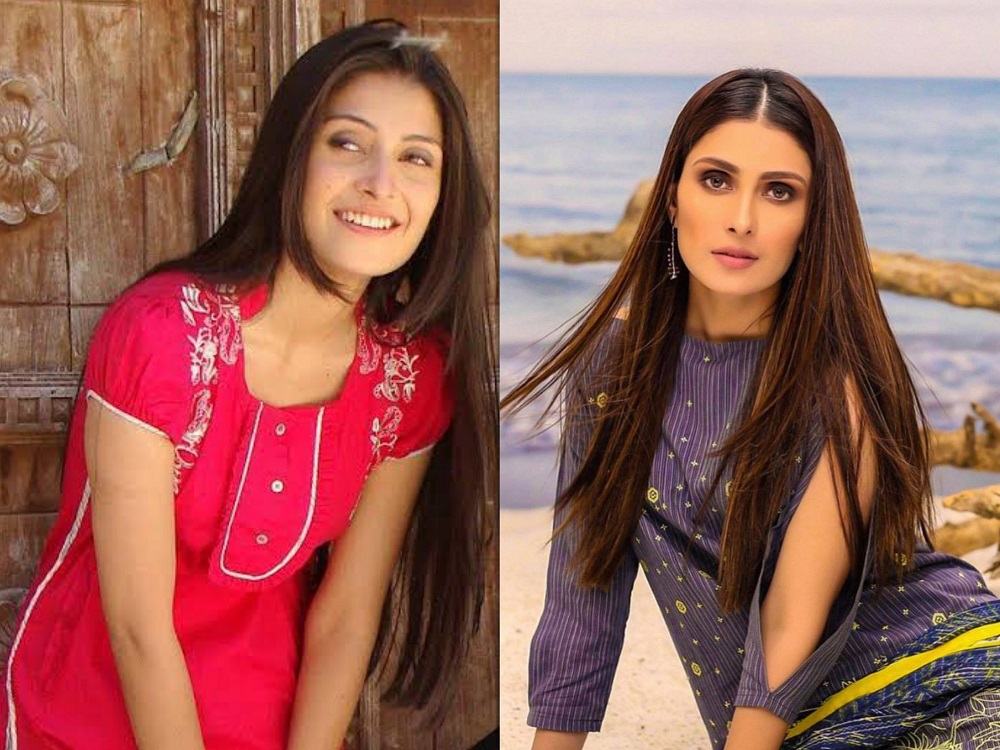 The only time when Ayeza Khan put on some extra weight was after Hoorain was born. This was right after Pyare Afzal went on air. When Ayeza Khan came on the Lux Style Awards, her weight gain was quite apparent. For the first time in her career, she had a slightly chubby face. It did not take Ayeza Khan too long to shed off the extra weight. Here is a picture of Ayeza Khan from the time right after Hoorain was born.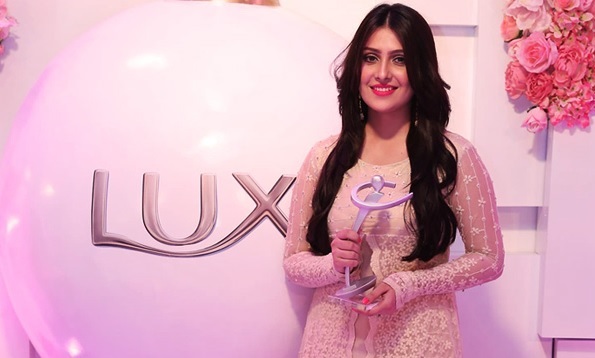 Damsel In Distress Looks 
This is another picture from one of Ayeza's old dramas and one from recent dramas. In both these dramas, Ayeza's roles were somewhat similar which is why she has those expressions on her face. As you can see there is a big difference between the styling and the overall outlook of the character. Now, when Ayeza wants to play a simple girl even, she makes sure she looks pleasing. Before clearly her simple girl's outlook was more in line with reality. Here is a comparison of Ayeza Khan's look while she played the damsel in distress a few years back and one from now.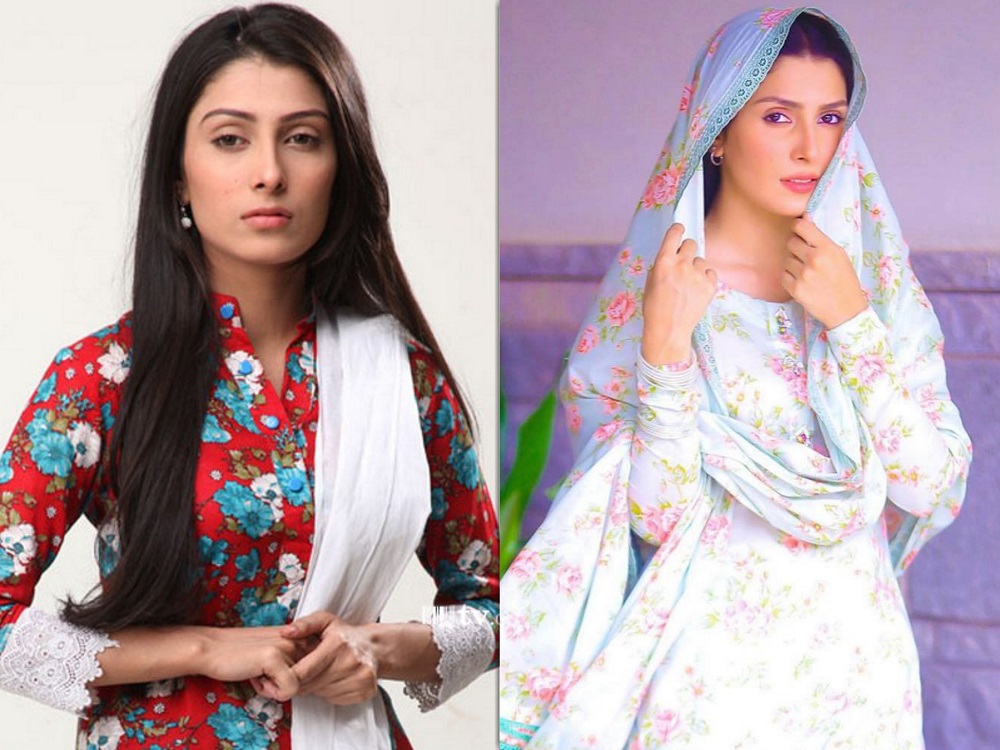 On The Sets – Then and Now
These two pictures also show how a few years back it was perfectly okay for the actress to show the moles and spots on her faces. Nowadays with easy access to the best filters, like every other girl Ayeza Khan too makes sure that she looks flawless in her pictures. Here is another picture comparison that shows just how far Ayeza Khan has come. Not only has her make-up and styling changed over the years but her expressions too have changed.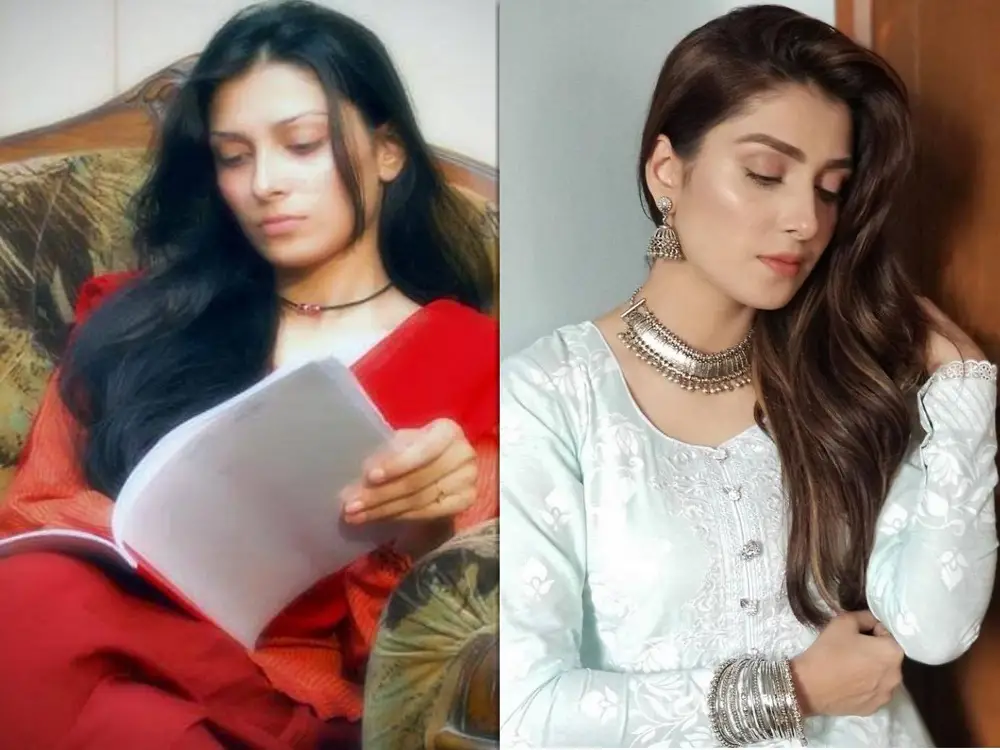 Weight Gain After Hoorain
When Ayeza Khan had her first baby she gained weight like every other woman. After her second baby, however, she looked as smart as she was before. It is clear that Ayeza Khan put in the effort to make sure that she does not gain any extra weight. Here is Ayeza Khan's picture on the left, right after her first baby was born and the other one shows Ayeza's overall look after her second baby.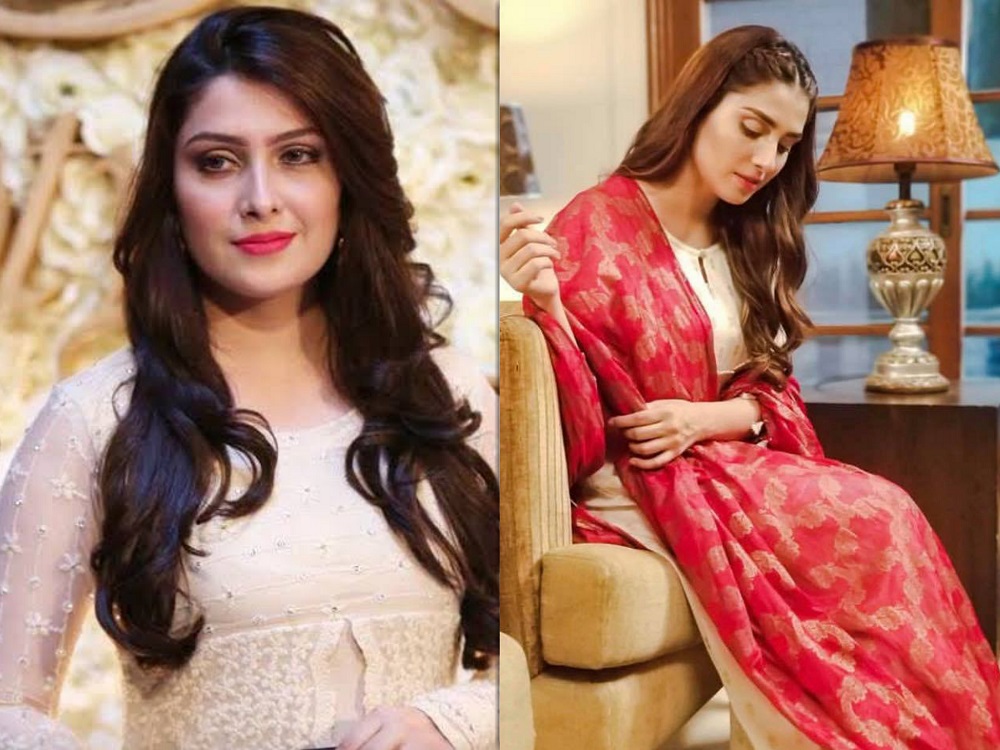 Style Changes 
Ayeza Khan's style game keeps on changing depending on the requirements of her modeling and acting projects. She is no longer the young actress who was continuously seen in similar avatars. This picture from the beginning of her career on the left side and the latest picture on the right is another proof of the fact that Ayeza Khan has evolved greatly over the years. Her transformation has been incredible.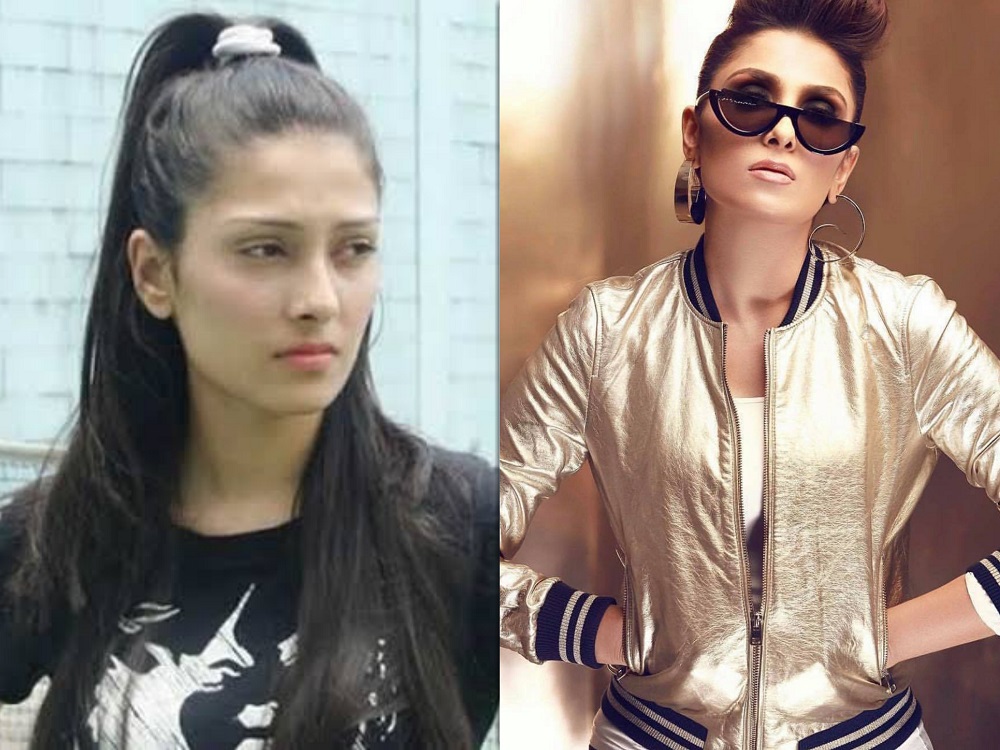 Bridal Makeovers
Ayeza Khan's bridal photo shoots are also very popular. She always looks absolutely gorgeous in every make-up look. Well, there was a time when these bridal photoshoots were not as classy as they are now. Here is are two different pictures of a bridal makeover by the same make-up artist, the only big difference is that both these artists have come a long way!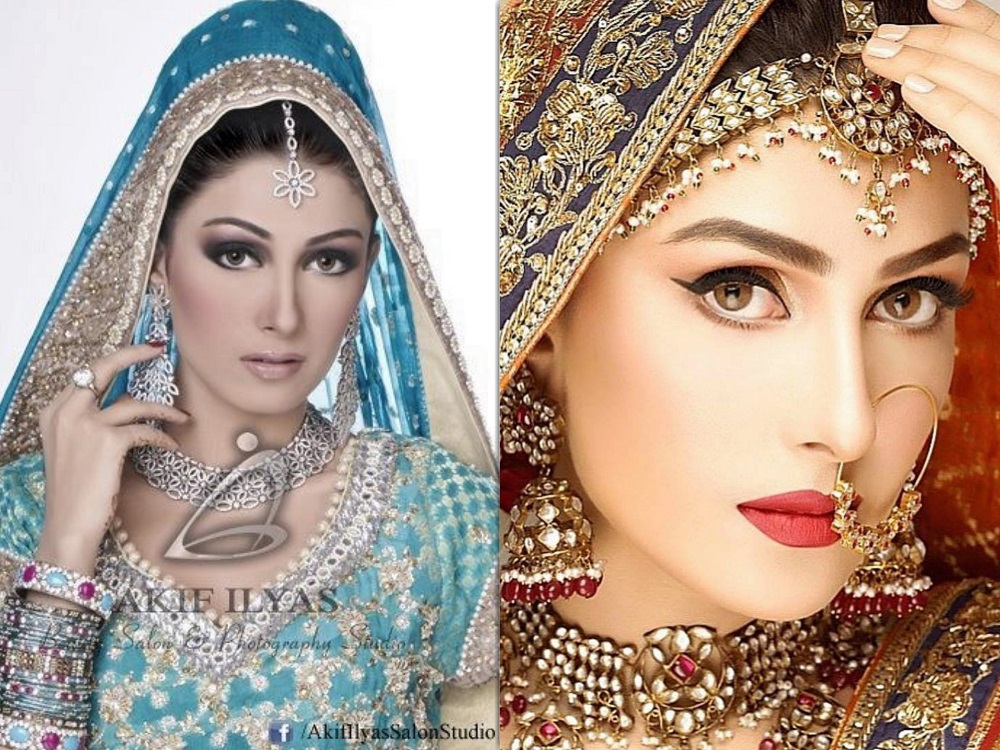 Major Throwback
Ayeza Khan shared this throwback pictures from one of the commercials in which she shared the screen with Reema Khan. This is yet another picture that shows just how much Ayeza has transformed in all these years. Ayeza Khan's transformation proves that anyone can completely change their looks by using good make-up techniques and a good wardrobe can do wonders.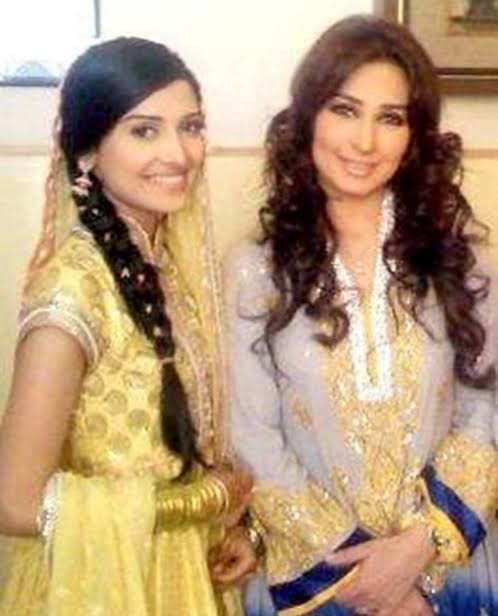 Do you find Ayeza Khan's transformation over the years amazing? Share your views and thoughts.