In the name of revival of Pakistani Cinema, our actors have gotten a chance to showcase their talent on a whole new level. It takes a lot for an actor to make their presence felt on the big screen. A lot of things things can get ignored or go unnoticed on a small screen, but when it comes to the big screen, it is very unforgiving and demands a lot more from an actor. Acting is one of the major aspects that an actor has to showcase that too on a very grand scale but that is not where it stops. For an actor to make a mark and prove their mettle in a film, alongside acting, they require body language, right attitude, screen presence and dancing skills as well.
When the Pakistani Film Industry was on the path of revival, a lot of the movies in the initial days relied heavily on item numbers. It was like they used item numbers to attract the audience. All the actors who decided to do item numbers were criticised but it didn't deter them from performing them again and again, to the point where people got used to the item or dance numbers in a movie in general.
Over the years, more and more actors have come forward and taken dance numbers as a challenge and they put a lot of effort in them as well. Our actors are seen working hard on their physiques, their clothes, hair and makeup to add more flavor and charm to their songs and dance numbers in general but the recent movies have proved that our actors still lack that confidence and accurate moves to make their dance performances impactful, memorable and mesmerizing.
This year, a lot of movies were released and all of them had a considerable number of dance performances given out by our top actors but as they released, the audience were not only left speechless, but felt underwhelmed too. Where it is nice to see our actors exploring different domains and not holding back, it is unfortunate that despite putting so much effort, they still end up making a point that the original is always better than a copied content, original being Indian dance numbers in this context.
In the last few years, we have seen some amazing performances from some of our actors too and it does prove that few of our actors do have that craft up their sleeves too, where others don't. Let's have a look at the actors who can and can not dance:
Actors Who Can Not Dance:
Bilal Ashraf:
The team of film Superstar left no stone unturned to promote this movie heavily, to the point where it became bothersome for the TV buffs seeing Bilal Ashraf and Mahira Khan again and again. Bilal Ashraf had a special song dedicated to his character in the movie titled 'Dharak Bharak', which was a total rip off of Ranveer Singh's 'Tattad Tattad'. Even though Bilal Ashraf did claim that he was going for the exact vibe, it then became too obvious that he was not only uncomfortable but totally underperformed as well. His body language was awkward and his dance moves were stiff and wrong. With every passing frame Bilal Ashraf proved how and why Pakistani actors lack those dance skills because it just does not come naturally to them. Bilal Ashraf thought he was doing the audience of Superstar a huge favor by showing his bare body but it proved that by the end of the day, size of clothes do not matter in a dance number, what matters the most is the dance itself. I'm glad Bilal Ashraf's bubble has been burst.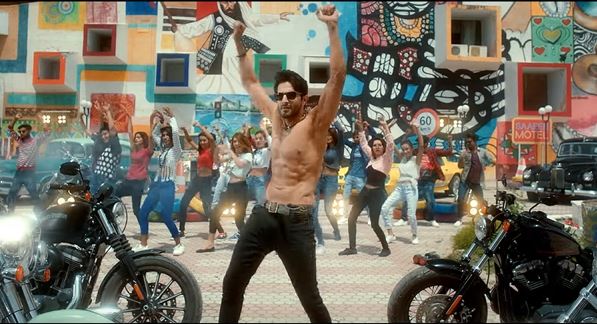 Maya Ali:
Maya Ali's song 'Balma Bhagora' from her movie 'Paray Hut Love' got a lot of attention too but for all the wrong reasons. Maya Ali was supposed to be the star of that song but Zara Noor Abbas beat her to it and stole the show. This song was not only criticised for the editing and lack of synchronization, but Maya Ali's dance overall was equally bad and brought a lot of criticism her way. Her lines were not clear and it was too obvious that she struggled while competing with the pace of the song because she left her steps incomplete and moved to the next one haphazardly. Once again, Maya Ali showed that dancing did not come naturally to her. Maya Ali did garner a lot of appreciation for her acting in the movie but when it came to her dance performance, she showed that she needed a lot more finessing and practice. In the song 'Haye Dil Bechara', Maya did dance well but then, she had slow and limited steps that didn't requite a lot of work from her but when it comes to the actual song Balma Bhagora which was hyped up by the team, Maya Ali couldn't prove herself. Once again, length of clothing does not matter if your dancing is not on point!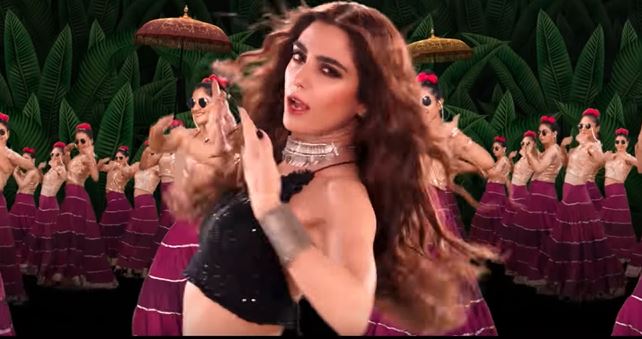 Kubra Khan:
Kubra Khan has made a name for herself in a very short span. Her overall screen presence has landed her a role (big or small) in quite a lot of movies from the big banners. However, Kubra Khan may act with some ease but when it comes to dancing, she makes it quite evident that she is stiff and is having a hard time dancing. In her recent song 'Dharak Bharak', where she was supposedly the 'item girl' in the song, her entire body movement was not in sync and even though she looked like a Diva, it was obvious that she put a lot of effort in looking beautiful on-screen but when it came to the actual dancing, she was uncomfortable and may be missed a lot of practice sessions and rehearsals. In those scenes where she had to be in physical contact with Bilal Ashraf, she seemed uncomfortable yet again. In Parwaz Hai Junoon, Kubra Khan had a small dancing sequence in the song 'Naache Re' even in that song she seemed stiff and her facial expressions were as if she was finding dance as hard as a duty!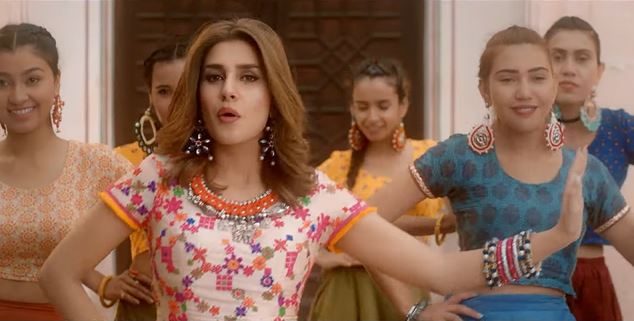 Mawra Hocane:
Mawra Hocane is a confident actor and she has made a name for herself in the drama industry. Mawra Hocane explored different horizon and made her Pakistani debut with Jawani Phir Nahi Ani 2. In the movie she was paired with Fahad Mustafa and they both had a dance number 'Aya Lariye' to perform on. Where Fahad Mustafa stole the show, Mawra Hocane seemed clueless and her dance moves were sloppy just like her body language. Mawra Hocane showed that she was not a confident dancer and she was having a very hard time carrying her own weight as well as the weight of her heavy dress that she was wearing in that song. Most of the time, Mawra Hocane was jumping like a jack which made me wonder may be this was again her confidence that was giving her this confidence that she can get away with this kind of sloppy dancing in a movie. I feel bad for those audience who had the misfortune of watching 'this' performance on a big screen. I am sure their eyes are still recovering from the traumatic experience.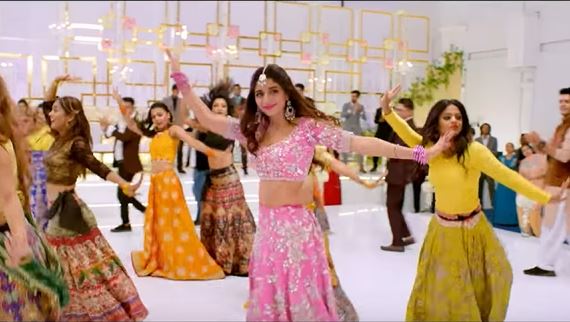 Hareem Farooq:
Hareem Farooq is an effortless actor and she has that screen presence to carry herself as a lead in any film on a big screen but when it comes to dancing Hareem looks awkward. Hareem Farooq definitely puts in a lot of effort and looking at her dance does make you feel that she has rehearsed non-stop, may be so much that when the actual time came to shoot the songs, her muscles were sore and she couldn't complete her lines. Hareem Farooq is a great actor and a confident performer, but she definitely is not an effortless dancer. Hareem has such a personality which can not go unnoticed, that is why her average dancing skills are hard to ignore too.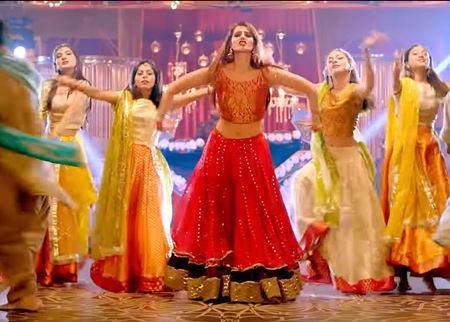 Actors Who Can Dance:
Fahad Mustafa:
Fahad Mustafa has been a part of the industry for a very long time. Fahad Mustafa is one such actor who has every secret of trade up his sleeve and that is why, no matter which domain he ventures into, he gives his 100% and convinces everyone why he is so deserving of the fame and name that he has achieved over a period of time. Fahad Mustafa makes his dance numbers a visual treat. He is a confident performer and more than that, he makes sure to do justice to the choreography that he has invested his time learning. If you pick any of the songs that Fahad Mustafa has danced in, you will see him outdoing himself every single time. Fahad Mustafa has surely proved that he is one of those few Pakistani actors who definitely know how to dance and make it seem like he is having a great time dancing on those songs.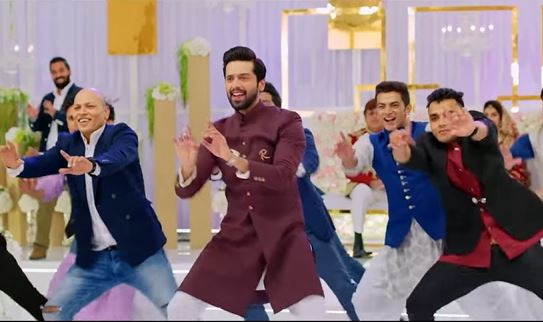 Hania Amir:
Hania Amir has appeared in few movies in her comparatively shorter span in the industry but she has carved a name for herself and has achieved a lot of success due to her acting and beautiful appearance. Hania Amir has also proved that she can surely dance and effortlessly at that. In Parwaz Hai Junoon's song 'Naache Re' Hania Amir's dance moves seemed effortless and mesmerizing. She gave this song the right kind of treatment it deserved and she danced without holding back. Even though those dance moves were very subtle and didn't require a lot of work, Hania Amir's body language and overall demeanor was perfect in that song.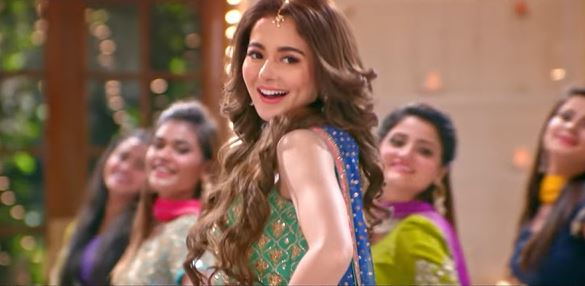 Mehwish Hayat:
Mehwish Hayat has been a part of the Pakistani Film Industry ever since its initial and struggling days. Mehwish Hayat has given a lot of dance performances in almost every movie that she has been a part of and she always has given convincing treatment to her dance numbers. Mehwish Hayat is one of those few actresses who are absolutely confident on big screen and know how to grab the attention of the viewers. Mehwish Hayat has danced on all kinds of songs varying from wedding songs to songs that are shot in clubs, but she has always proved how versatile she is when it comes to dancing. Mehwish is a phenomenal performer and she is exceptionally confident.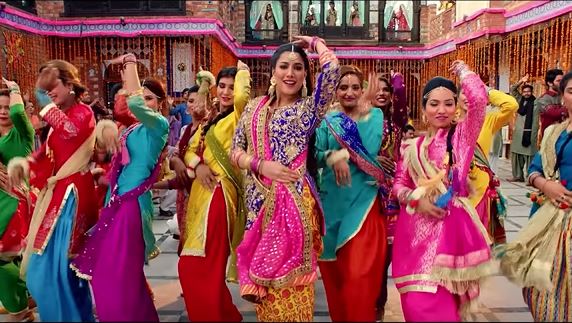 Sohai Ali Abro:
Sohai Ali Abro has also ventured into movies and is doing well for herself. As much as Sohai Ali Abro is selective in choosing her projects, she is the kind of actor who moulds herself completely in any character that is assigned to her. Sohai Ali Abro is such a performer who doesn't hold back and she knows how to play with the camera. Sohai Ali Abro has proved that she can dance and beautifully at that too. In movies such as Jawani Phir Nahi Ani and Wrong Number, Sohai Ali Abro got a chance to showcase her acting as well as dancing skills and she showed what she is capable of. Sohai Ali Abro also knows how far to take it and that is why, she makes her dance performances visual treat and she makes herself look cute.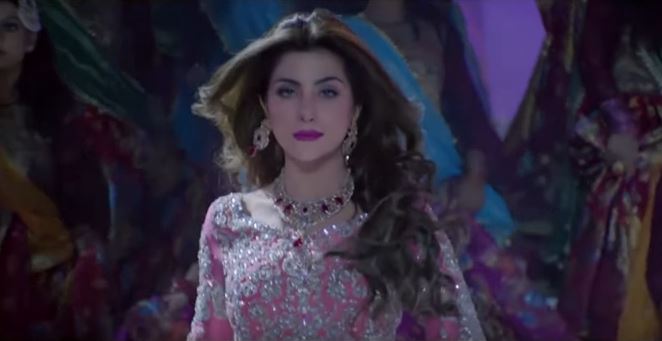 Mahira Khan:
When it comes to acting, Mahira Khan has attracted all kinds of opinions where people are always debating whether she is a convincing actor or not. As far as dancing is concerned, it is a done deal that Mahira Khan has proved her dancing prowess time and again. In every single movie that Mahira Khan stars in, she gets to showcase her dancing skills and she is someone who makes her dancing seem effortless and a treat to watch. Mahira Khan makes it look like dancing comes naturally to her and if she puts in a lot of effort in learning her choreography, she does justice to it on the big screen because the end result always looks like a fine work of art. Mahira Khan for sure is a very graceful and elegant dancer, which is why she has started doing special dance sequences in different movies and we are not complaining.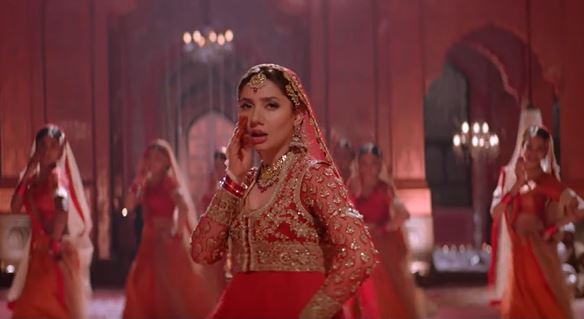 Ahmed Ali Butt:
Ahmed Ali Butt is an actor who is known for his comedy and comedic timing. Ahmed Ali Butt has carved a niche for himself and he does what he is good at. Even in all the movies that he has starred in, Ahmed Ali Butt didn't hold back from dancing but then, being a versatile actor that he is, he always added his own twists to every dance move and the audience loved his performances. Ahmed Ali Butt doesn't leave the comedic touch when he is dancing and that is why he always seems to be in his element even in the dance numbers. This is the reason why more than Urwa Hocane, Ahmed Ali Butt earned appreciation for his effortless dance moves in JPNA 2's song '24/7 Lak Hilna'.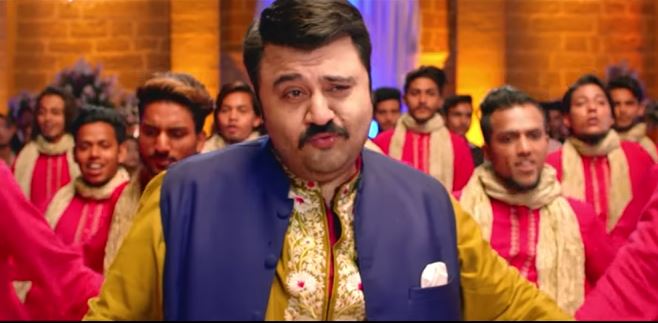 What are your thoughts? Since our actors are so keen on performing on the big screen, do you guys think they need to put in more effort in their dancing skills?  Please share your say.