A lot happened in these few episodes but Farwa hasn't learned anything from everything that happened between her and Gogi in particular. The viewers were also kept in the dark about Gogi's true intentions or his next move. Sir Mustansar kept on trying to save his marriage because he was very sure that Gogi would easily fall for any other girl. There were times when the viewers were led to believe that Sir Mustansar was succeeding but Gogi kept on coming back to Farwa for some reason or the other. Even when he left Farwa alone in the middle of the night and Mustansar was the one who was there for her at that time Farwa couldn't tell the difference between these two men. Gogi is fun and easy going and Farwa can connect to him more easily but Mustansar is the kind of man who will stand by his woman. Farwa does not see a life partner in her husband and nothing that Mustansar does can change that.
Silky was given the assignment of making Gogi fall in love with her but she ended up falling for him. Surraya's desperate attempts to win Gazanfar back had to be the most off putting and boring moments of all these episodes. Surraya's character doesn't quite fit in with all the other characters which have so many different shades and are overall much more than just another one of those characters you see in dramas all the time! Silky's character on the other hand is turning out to be a strong one. She thinks positively and definitely deserves a good ending too.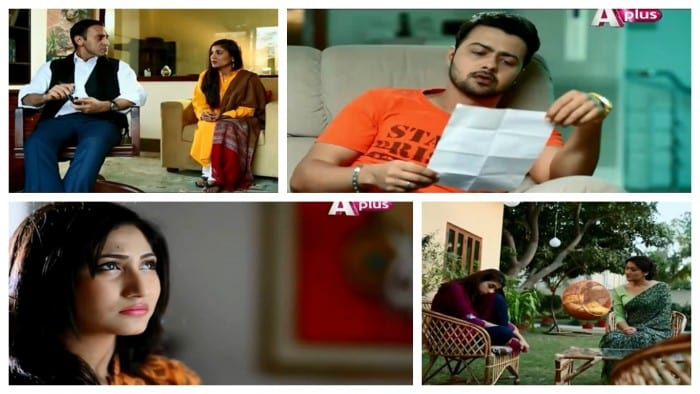 Gogi's meeting with Farwa's parents was definitely the highlight of the latest episode! This man never fails to impress you, he is a great actor! The entire meeting was very well directed, scripted and acted out – very entertaining! Asma and Junaid are back in the picture and just like all the other people in this drama Asma too will do anything to make sure that Farwa and Gogi never get married. Everything that Junaid said in his meeting with Gogi came as a pleasant surprise. I couldn't help but feel for Mustansar who has been led down by not one by two women. While Farwa's faith in Gogi is genuine and you don't want to see her getting hurt but at the same time you do not want Mustansar to end up alone. The things Gogi said about Farwa's parents were absolutely hilarious!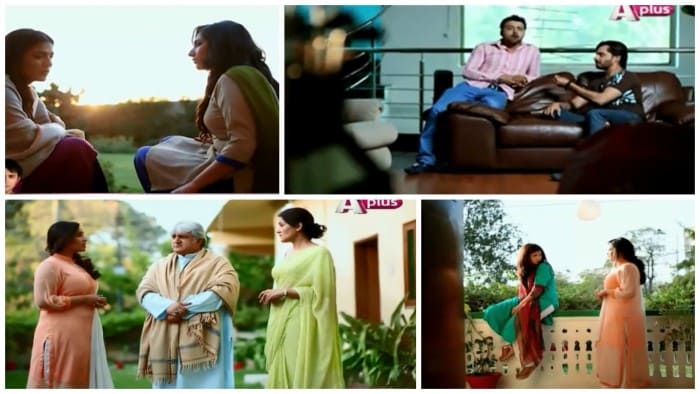 Farwa Ki ABC has always given me something to laugh about and at the same time there are always dialogues which sometimes even come from a character like Gogi which give you a lot to reflect upon. The story has always been unpredictable and even now it is impossible to guess how it will end or unfold in the upcoming episodes. Some of the scenes which focused on Mustansar and Surraya seemed repetitive in these episodes but overall the variety of characters keeps you engaged. Gogi is always there to save the day if no one else gives you something to cherish! Ahmed Hassan and Sonia Hussain have been phenomenal in their respective roles and Adnan Jaffar always manages to do complete justice to all the characters he plays. It is good to see him taking up different roles and giving a brilliant performance every time.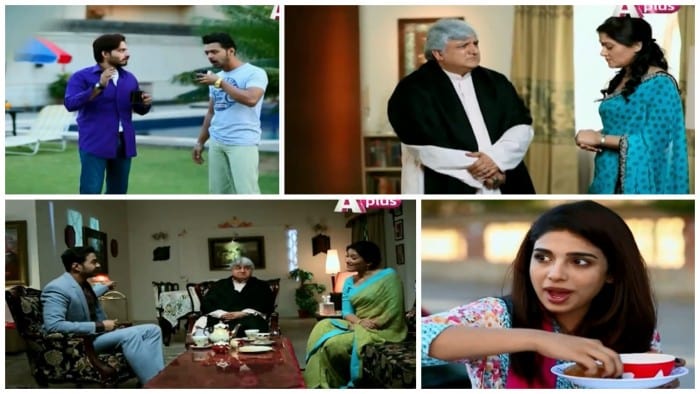 Will Gogi sacrifice his love because he does not want to break rules or hearts any more? I am still wondering why this drama is titled Farwa Ki ABC because in these 19 episodes Farwa hasn't gained a single lesson from everything she has gone through. She remains the careless and happy go lucky girl she was in the first episode. It would have been good to see some character development by now.
Do share your thoughts about these episodes.
Fatima Awan