Harry Potter is the main title for a series of films that went on to become iconic in so many ways. It set new precedents when it came to movies of this particular genre which was fantasy fiction. The Harry Potter film franchise broke all box office records and was on the top of the game for an entire decade. It was so popular that it even had a spinoff series. The Harry Potter film series is based on the novels written by author J. K. Rowling. The series is distributed by one of the most known movie distributors Warner Bros. and consists of eight fantasy films, starting with Harry Potter and the Philosopher's Stone in 2001 and ending with Harry Potter and the Deathly Hallows – Part 2 in 2011.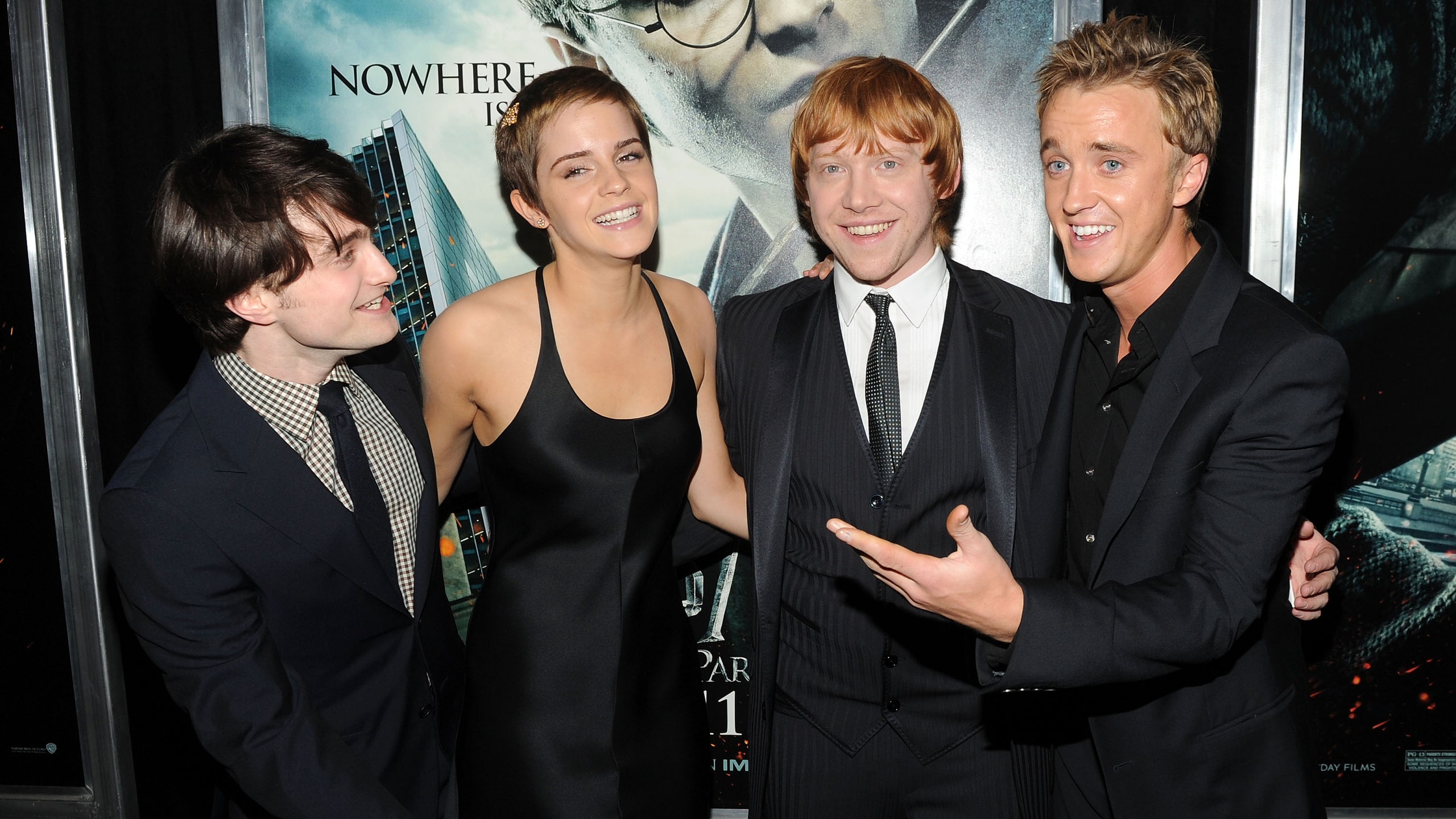 When the first Harry Potter film went on air in 2001, J.K. Rowling's Harry Potter books were already a massive hit worldwide. The first four installments of these books sold millions of copies. The viewers had already fallen in love with the characters and had a certain image of the story in mind therefore making a film was definitely nothing short of a risk. The movie however went on to impress the fans. The writer J.K.Rowling made it clear that she wanted all the lead actors, in particular, to be British. The makers managed to put together a cast that became known for the characters they played in the series. Daniel Radcliffe, Emma Watson, Rupert Grint, Tom Felton, Alan Rickman, Bonnie Wright, and others from the Harry Potter cast who starred in the central roles in the franchise went on to gain so much popularity that even a few of those viewers who have not watched the Harry Potter films are well acquainted with the actors and their association with the franchise.
Here are some interesting facts about the Harry Potter cast and their most recent pictures from 2020.
[lwptoc]
Daniel Radcliffe (Harry Potter)
Daniel Radcliffe's role in Harry Potter gave him a new recognition at a really young age. He is an English actor, producer, and singer. Daniel made his acting debut when he was 10 years old by appearing on the BBC One's television film David Copperfield in 1999. Having a natural talent for acting he made his cinematic debut in 2001 with the film 'The Tailor of Panama'. It was in 2001 that he was chosen to play the lead in Harry Potter and the Philosopher's Stone, the first of many other such amazing films to follow. When Daniel signed up for this role, he had no way of knowing that for the next ten years he will be playing the same role and it will give him a new identity. It was his role in Harry Potter which ultimately made him one of the highest-paid actors in the world. Daniel Radcliffe has a mild form of neurological disorder developmental coordination disorder (dyspraxia) which made things really difficult in school at times. He came out with this and started talking about it in 2018 when he was already a mega-star. He has been writing poems for many years now, he associates with the Labour Party and is also an activist who has often spoken out against homophobia and supports various charities as well.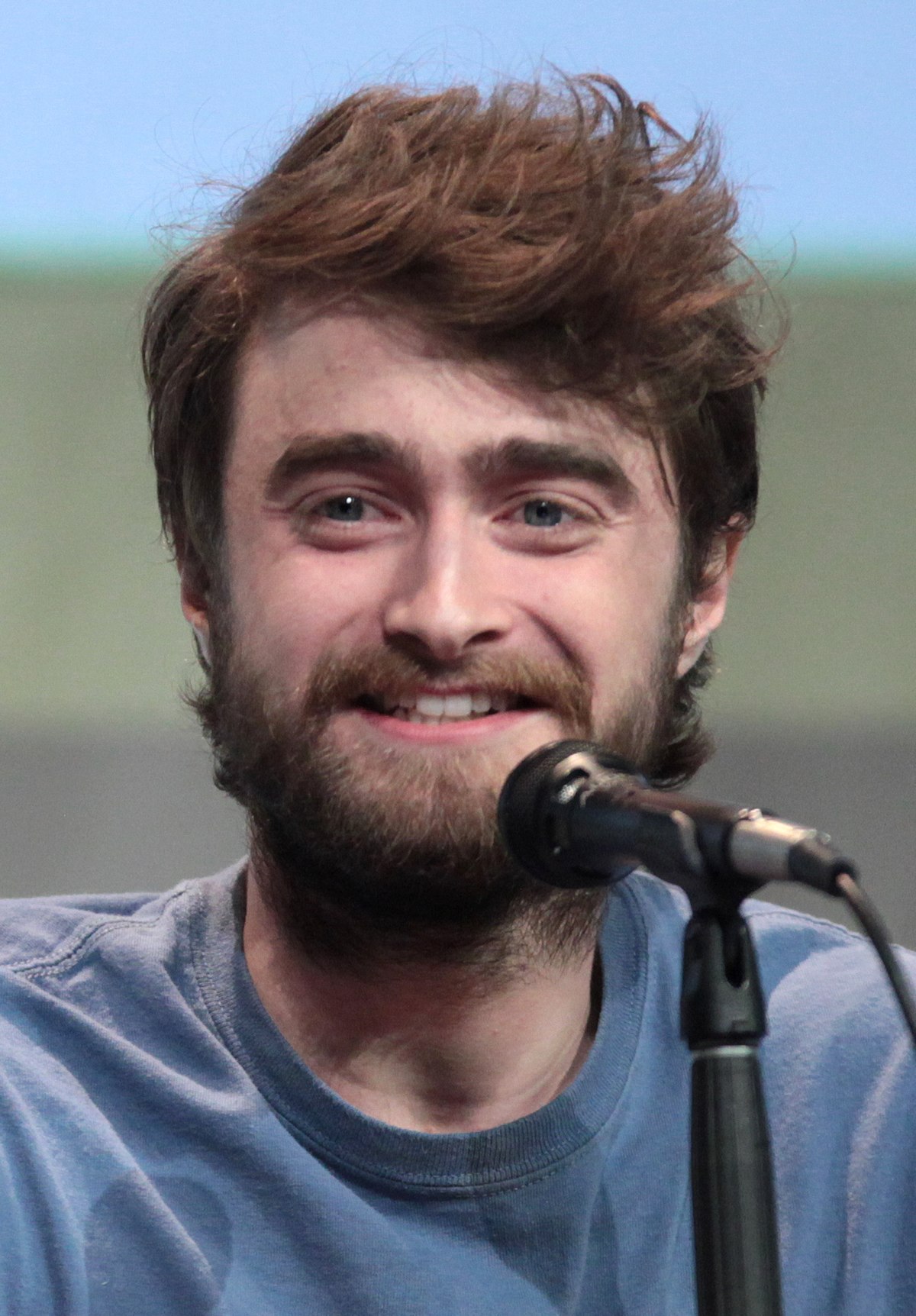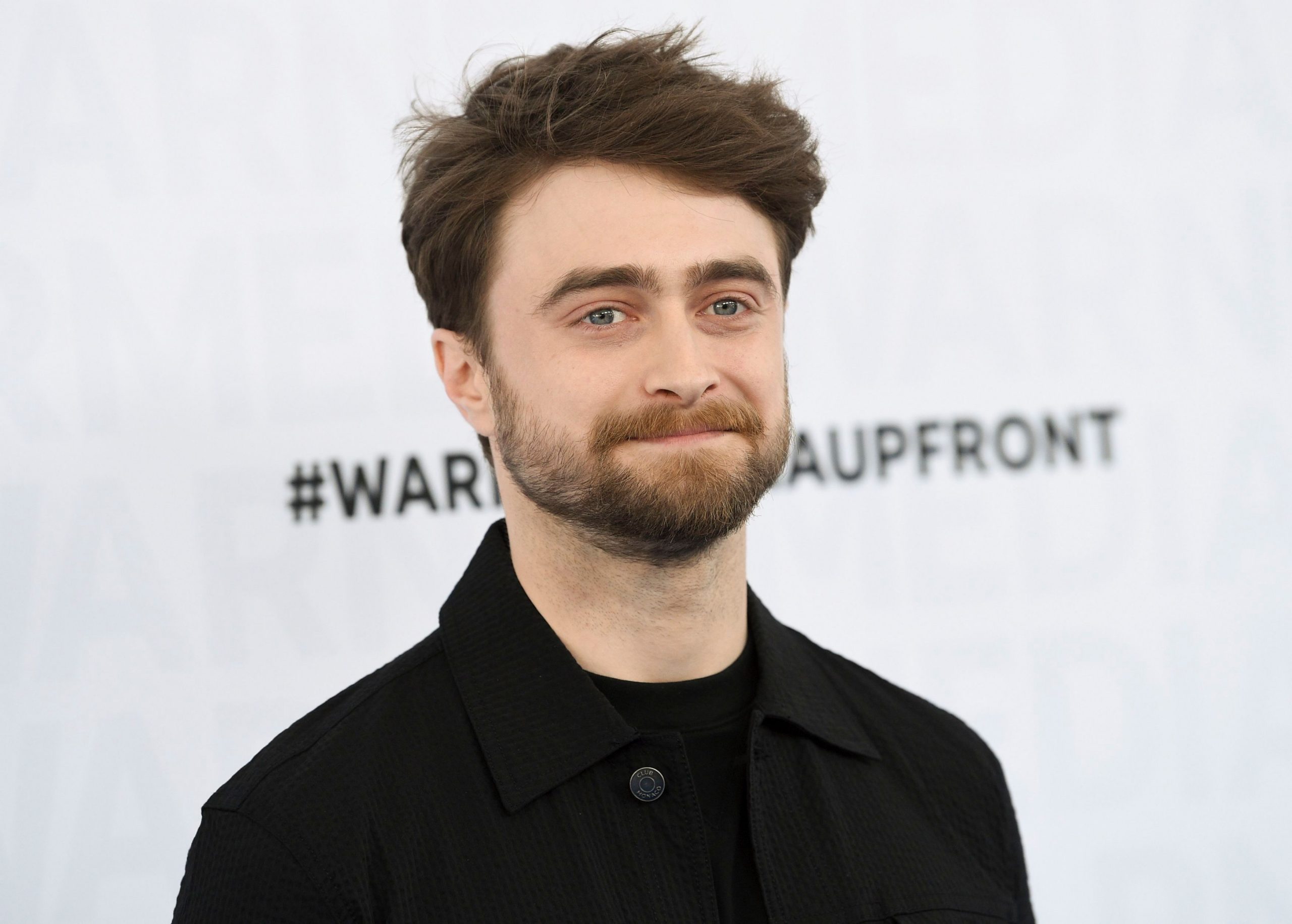 Emma Watson (Hermione Granger)
English actress, model, and activist Emma Watson needs absolutely no introduction. Emma Watson was already acting in her school theatrical performances when she auditioned for playing Hermione's role in Harry Potter. The writer J.K.Rowling loved Emma's confidence and supported her for playing this central role. Emma also really enjoyed playing the role and found it a fantastic role to play. Emma was the youngest person ever to be featured on Teen Vogue career and this was only the beginning of her modeling career. Emma Watson is known for her activism just as much as she is for her work in the field of entertainment. She is a feminist who has traveled around the world to promote education for girls. In 2014, Emma was appointed a UN Women Goodwill ambassador. She is also known as someone who has redefined feminism for many by not being apologetic about it at all. She was on the top of the "Top 99 Outstanding Women 2015" list published by AskMen.
Rupert Grint (Ron Weasley)
English actor Rupert Alexander Lloyd Grint started acting in school plays and local theatre group at a really young age. In 2001 he was chosen to play Ron's role in the Harry Potter series and this turned out to be a major breakthrough for him. Rupert was only 11 years old when he started working in the film. In between, he did a lot of other work on television and in films too. He is actively involved in charities. He has been in a relationship with actress Georgia Groome and the couple has a beautiful daughter together. When Rupert finally joined Instagram in November 2020, he broke the record for reaching 1 million followers. He reached 1 million followers in only four hours and one minute which was definitely record-breaking.
Tom Felton (Draco Malfoy)
English actor and musician Thomas Andrew Felton was another important member of the Harry Potter cast. Tom Felton started performing and was comfortable in front of the camera long before he joined the Harry Potter cast. He appeared in commercials when he was only eight years old for well-reputed companies. His first on-screen role was that of Peagreen Clock in The Borrowers in 1997. After gaining so much fame, he used it to do charity and is also running the World Junior Carp Tournament that involves competitive fishing for youngsters.
Alan Rickman (Professor Severus Snape)
Alan Rickman is a big name in theatre, television, and film who passed away in 2016 but will always be remembered for his work. He died at the age of 69 due to Cancer. His contribution to entertainment and performance arts is highly recognized in Britain. He is an actor and director who is just as famous for his unique voice and dialogue delivery as he is for his performances. Alan Rickman made his acting debut in 1978 from Romeo and Julie which was a part of the BBC's Shakespeare series. His breakthrough role came in 1982. He has innumerable awards and nominations to his credit.
Bonnie Wright (Ginny Weasley)
English actress, film director, screenwriter, model, producer, and activist Bonnie Francesca Wright makes sure that she distributes her time equally among all the different fields of art that interest her. She is also well-known for her activism. She continues to play an active role in raising awareness about plastic pollution. She is also an ambassador for Lumos, an organization that was founded by Harry Potter writer J.K.Rowling. This organization promotes an end to the institutionalization of children worldwide.
Matthew Lewis (Neville Longbottom)
Matthew Lewis is an English actor who started acting when he was only 5 years old. His role in Harry Potter won him more recognition and fan following than any of his other work. He is known for playing a variety of characters since he is always trying to experiment with the kind of roles he decides to play. Matthew Lewis was forced to wear false teeth and a fat suit to make himself appear uglier in the later Harry Potter films. He is the vice-president of the Leeds Rugby Foundation charity. He is married to Angela Jones since 2018. They got married in Italy.
Robbie Coltrane (Rubeus Hagrid)
Robbie Coltrane played one of the most prominent supporting characters in the film Harry Potter. His full name is Anthony Robert McMillan but he is known as Robbie Coltrane popularly. He started his acting career when he was twenty years old from the theatre. He has starred in many films and television series. Robbie Coltrane has won Evening Standard British Film Award – Peter Sellers Award for Comedy 1990. He was also awarded the OBE (Officer of the Order of the British Empire) in the year 2006 New Year Honours for his services to drama, which is a big honor.
Maggie Smith (Minerva McGonagall)
Maggie Smith's acting career started in the early 1950s and since then her contribution to entertainment has been recognized and awarded many times. She is considered one of the most iconic English actresses of all time. She is also a cancer survivor. She was married twice, her second husband died, she has two sons and five grandchildren. In September 2012, Maggie Smith was honored with the Stratford Shakespeare Festival's Legacy Award which was one of the many prestigious awards she won in her entire career. She also has a strong personality and believes in speaking her mind against all odds.
Robert Pattinson (Cedric Diggory)
Robert Pattinson's film career started by playing Cedric's character in Harry Potter, before that he had been acting in theatre. Remember Me (2010) and Water for Elephants (2011) turned out to be the films that won him tons of recognition. He went on to become one of the most popular and highly paid actors in the industry. He is also known for his good looks and sex appeal. He has been titled the Sexiest Man Alive number of times. Robert's wax statue was added to the Madame Tussauds collection in London and New York City in the year 2010. His acting and role in The Twilight Saga gave him the fame and recognition he enjoyed in recent times.
Which one of these actors and characters is your all-time favorite? Share your views.