Mahesh Bhatt is a widely known director, producer and screen writer. A very wise man. He has made his mark in the Hindi Cinema by his exclusive and remarkable work. He co-owns a film producing company 'Vishesh Films' with his brother Mukesh Bhatt. Mahesh Bhatt married his first love Kiran Bhatt aka Lorraine Bright in 1968 at the early age of 20. Their romance became his inspiration for his super hit film Aashiqui. Former superhit actress, Pooja Bhatt and a fitness trainer and actor, Rahul Bhatt are Mahesh Bhatt's children with his first wife. The couple separated after his heaped affair with actress Parveen Babi. Later, he married Soni Razdan in 1986.
The British Diva
Soni Razdan is a graceful British actress and film director who was born on October 25, 1956 in Birmingham, United Kingdom. Her mother was Gertrude Hoelzer, a German woman and her father was a Kashmiri Pandit, Narendra Nath Razdan. She started her career in English theaters and went on with her acting.
The Dramatic Affair and Wedding
Mahesh Bhatt married his first wife at the age of 20. As the time passed by, they started having troubles in their married life. Their relationship was on doldrums and he got involved with the dazzling actress Parveen Babi, which added to the bitterness in his married life. The affair couldn't last long. The bitter part of his marriage started to traumatize both of them but they stuck together for their children's sake. At this point Mahesh Bhatt met his 'one for life' Soni Razdan, who had made a mark in the industry by her films. They were working in Mahesh's film 'Saaransh' when Soni Razdan made a strong impression on Mahesh. He was struck by her intellectual. Shortly, they fell in love with each other. The news of their affair was spreading so they started meeting in secret places.
Soni's parents were against her marriage at that time because Mahesh Bhatt was already married and a father of two children. But eventually he persuaded them. He couldn't divorce his first wife because of his children so he converted to Islam to marry Soni Razdan. While most celebrities celebrate their wedding in a grandiose manner, this marriage was done very secretively. Sakina (Soni Razdan) celebrated nikah with Ashraf Bhatt (Mahesh Bhatt) in an Emerald-Jade room at the Taj Mahal Hotel in Mumbai. Soni was reluctant about sharing the marriage news to Kiran so the couple decided to let her know after a few days. Later the news of her marriage was published in a film magazine. The couple is blessed with two beautiful and amazingly talented daughters Alia Bhatt and Shaheen Bhatt.
Relationship with Step Children
Soni Razdani had some difficult time at the beginning of her marriage which was quite natural but over the years she has established a great loving and caring relation with her step children. It took some time for Pooja Bhatt to accept her but eventually things worked out and today they all share a special bond.
Special Moments
Here are some rare pictures of the couple and whole family which we hope you will enjoy!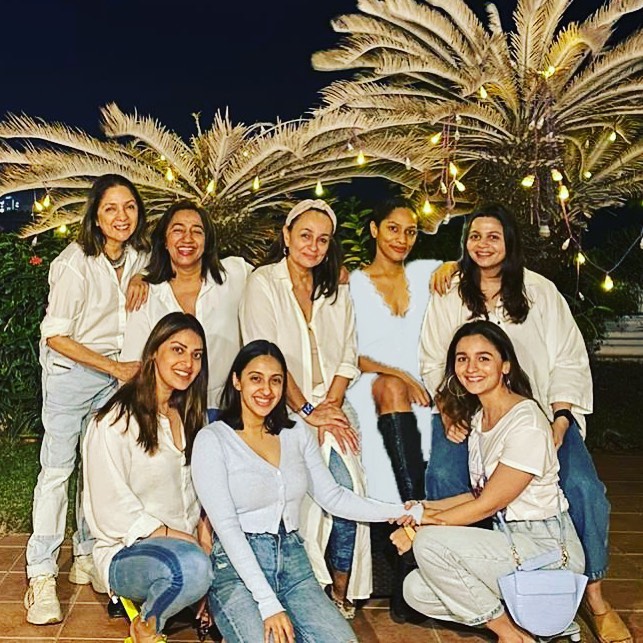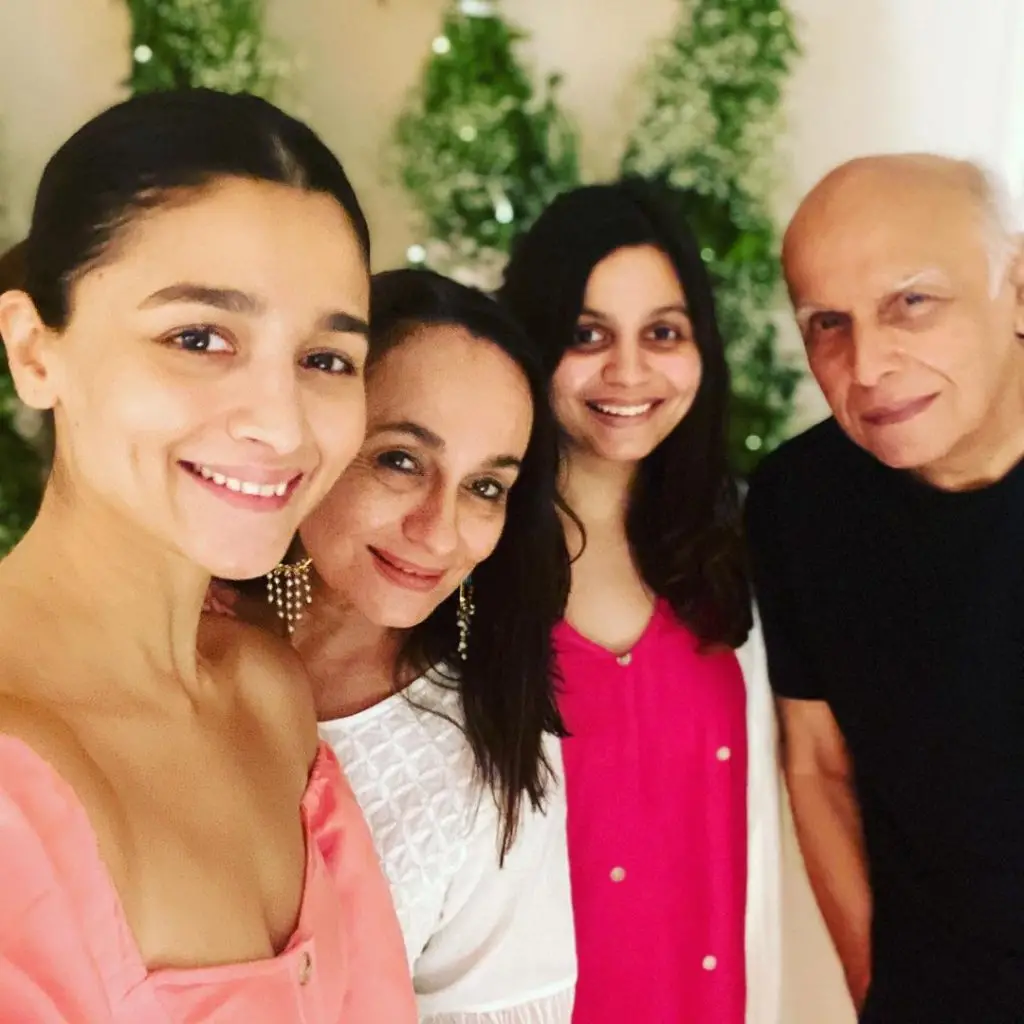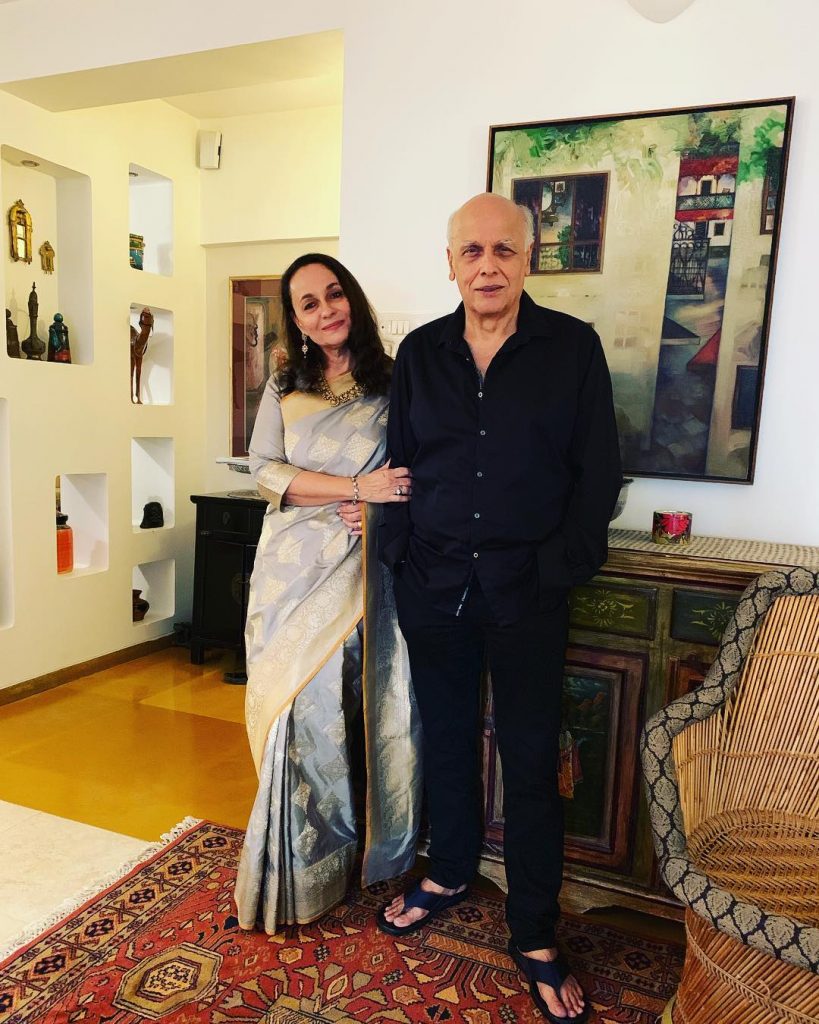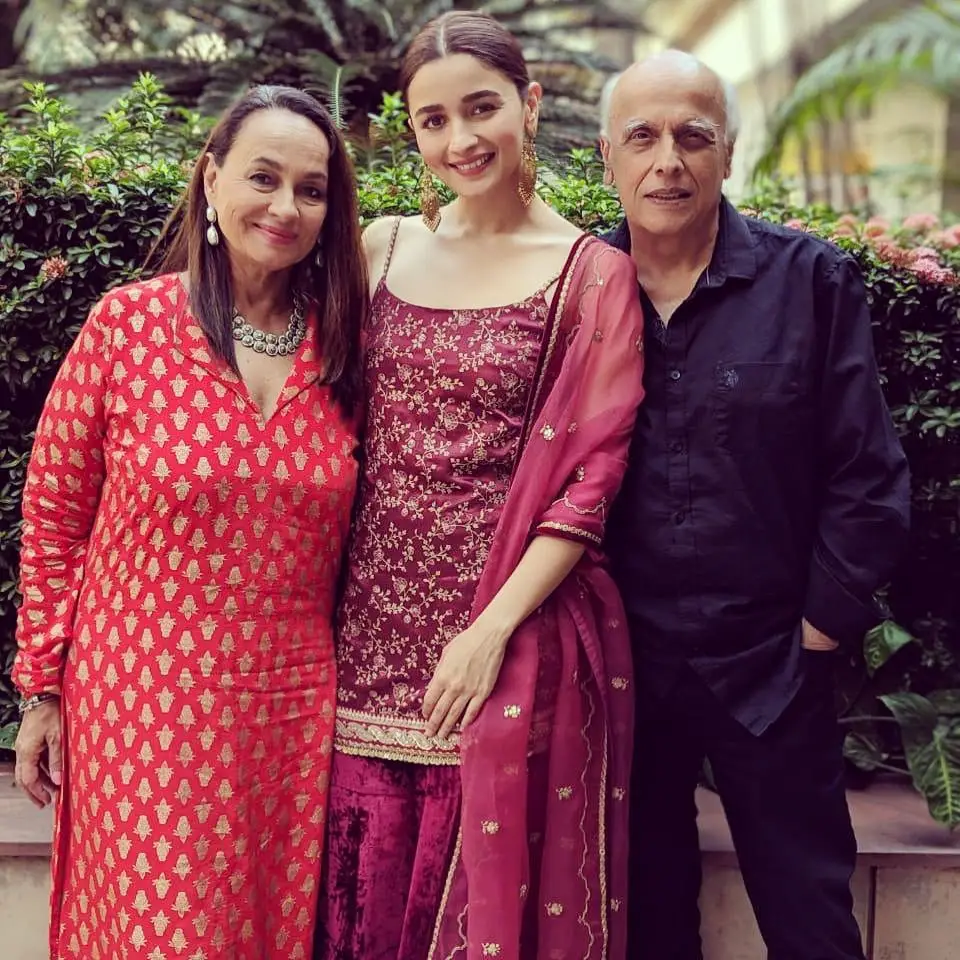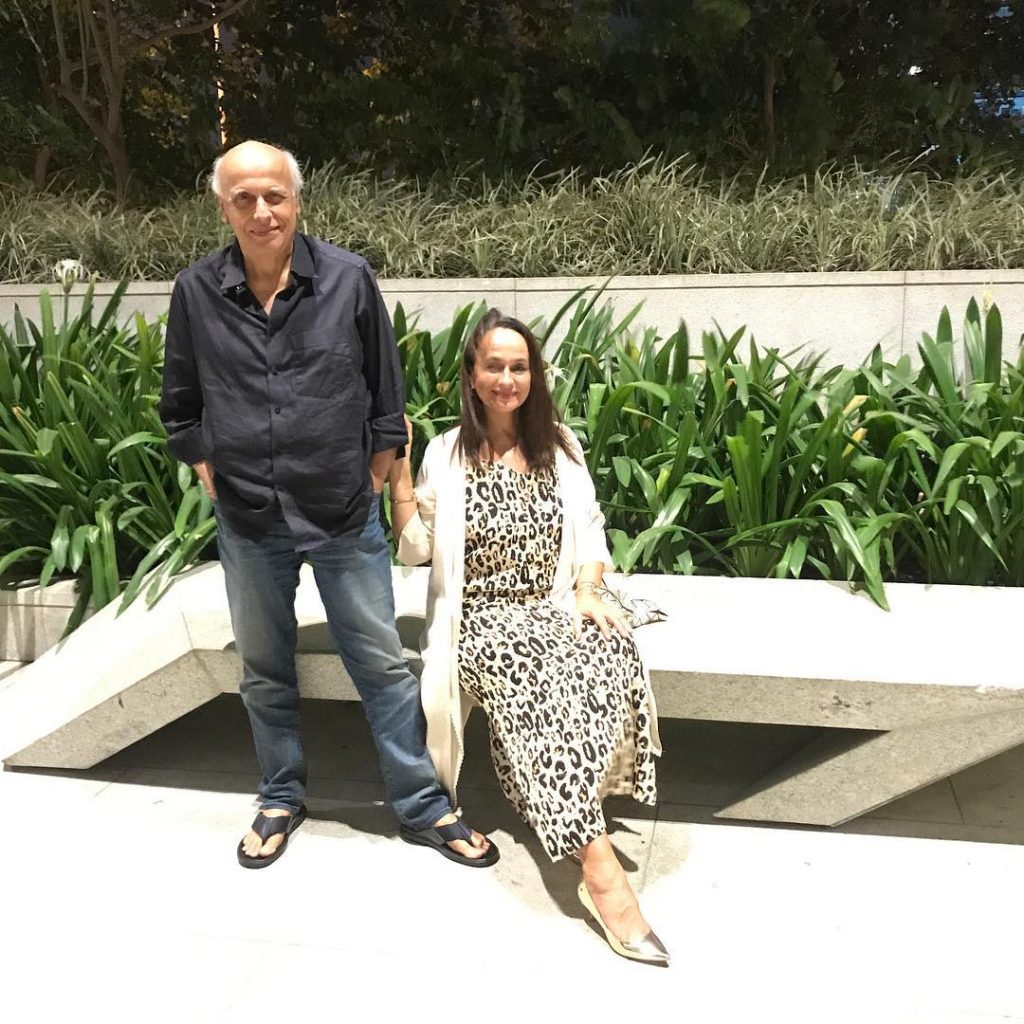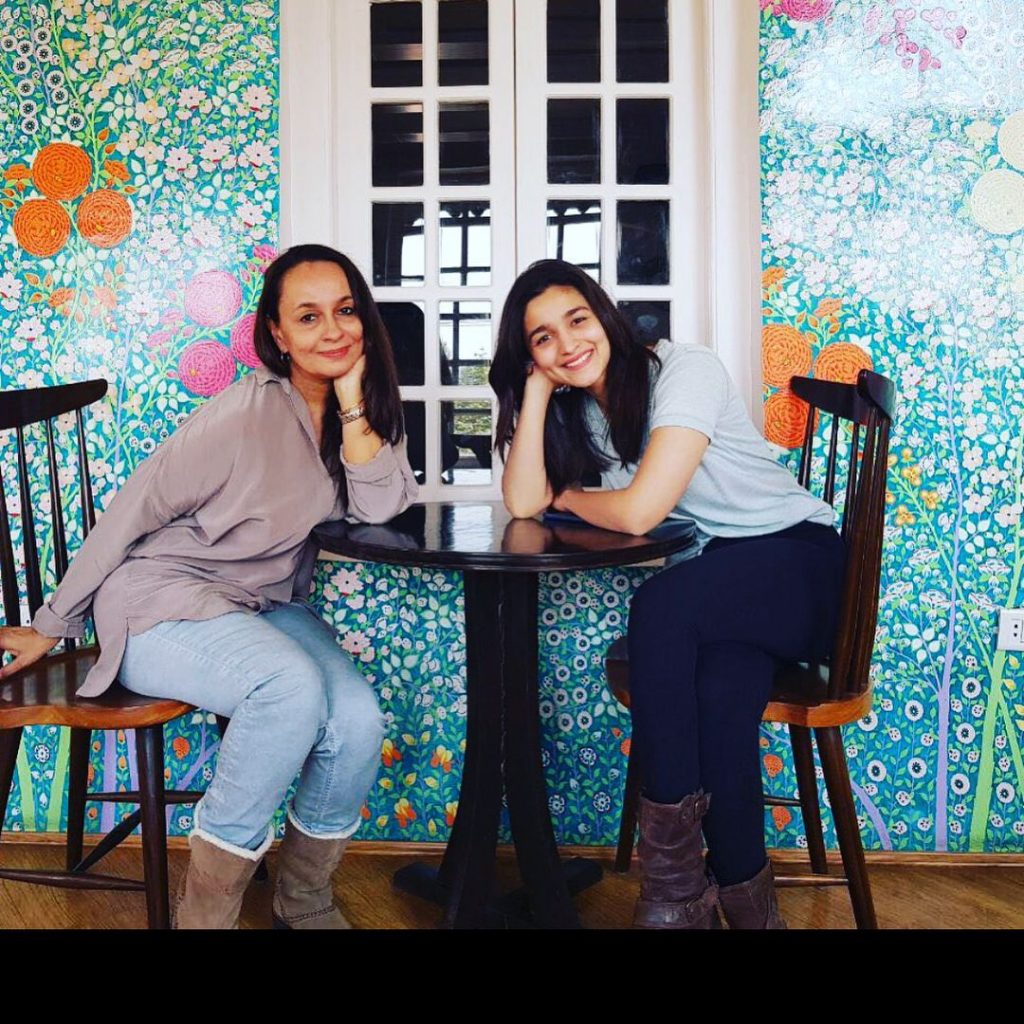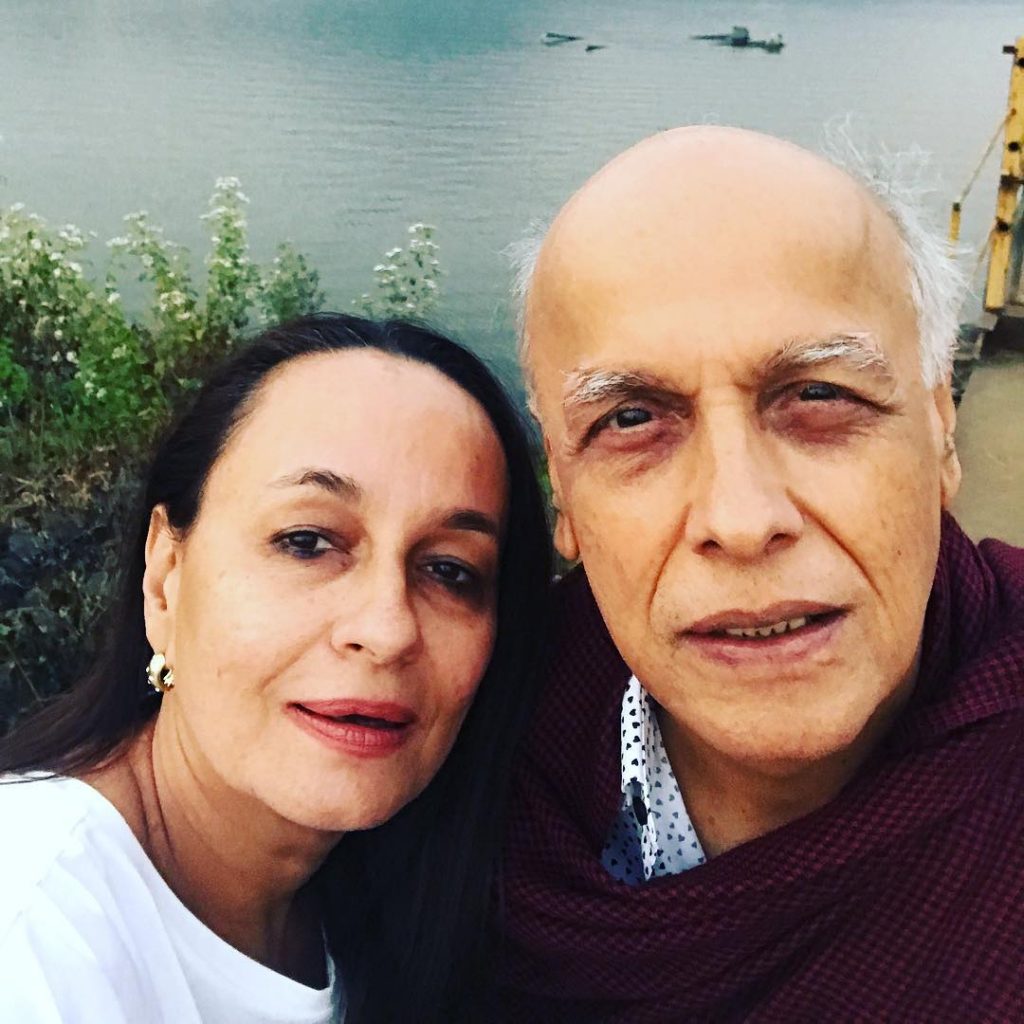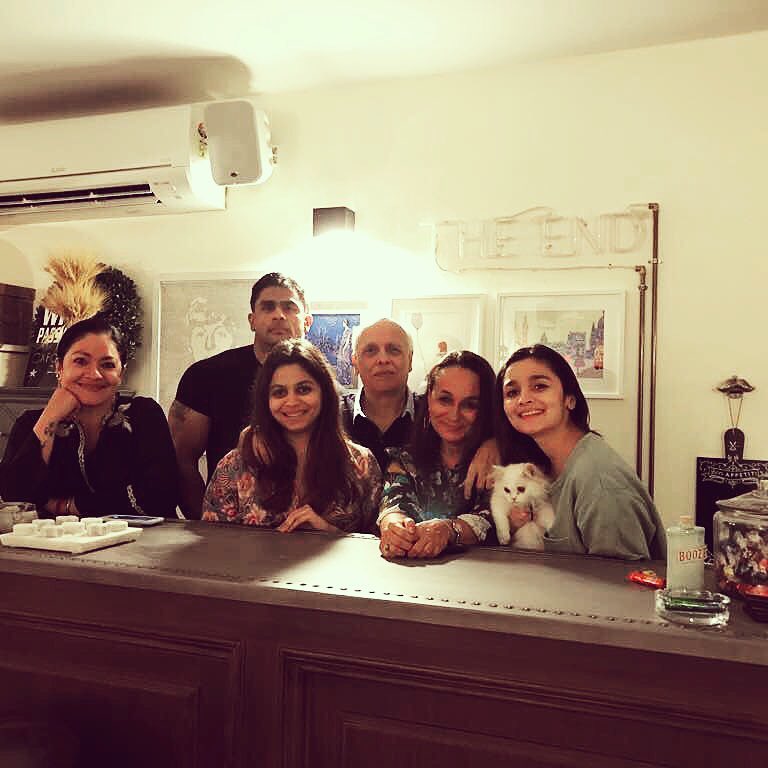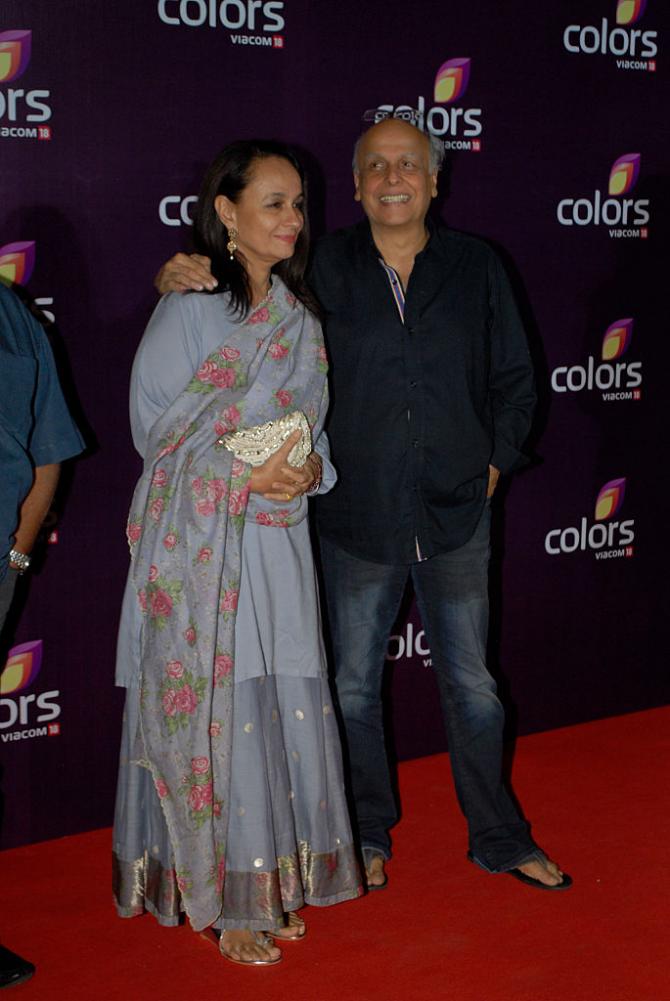 We hope you like all the info we have provided. Do share your views in the comments below.