Friendship is an important part of everyone's life and a best friend is one who stands beside you through thick and thin. Not everyone is lucky enough to find someone like that because good friendships are rare nowadays. In the world of showbiz, keeping these friendships intact is even harder because of the busy schedules, late working hours and most importantly all kinds of pressures. It is therefore good to see that there are quite a few Pakistani celebrities who have kept their friendships intact for so many years and then there are others who are so close that they call each other 'friends like family' really often. There are also those Pakistani celebrities who have friends outside the celebrity circle but they never formed lasting friendships with their co-stars. Some of the celebrities also believe that talking too often about their friendships openly is not something they are fond of therefore although these celebrities are not seen sharing details about their friendships in interviews but a close scrutiny of their social media accounts and important milestones shows who their close friends are.
We felt the need to make this updated list because some of the celebrities who were really close friends few years back, no longer even stay in touch with each other. Ayesha Omar and Azfar Rehman being a prime example. Few years back these two celebrities were perfect example of good friendship but Ayesha Omar wasn't even there when Azfar Rehman got married and now they don't even wish each other on their birthdays. Same is the case with Agha Ali and Sarah Khan, they were really close to each other once but now they have broken up.
Here is a complete list of those celebrity friendships which have stood the test of time and also those which are new but the bond these celebrities share is everlasting.
Nauman Ijaz and Kashif Nisar
Nauman Ijaz has been associated with the showbiz industry for the longest time now. Apart from being an iconic performer, he is also someone who made a lot of friends in the entertainment industry. Lately, however, Nauman Ijaz has filtered out those friendships but there is one friend from his celebrity circle, who is more close to him than others. That one friend is not an actor but it is director Kashif Nisar with whom Nauman Ijaz has worked in many dramas. In a recent interview Nauman Ijaz said that Kashif Nisar wasn't just his best friend but he was his soul-mate. Their friendship is definitely one which makes them the perfect team both on and off screen.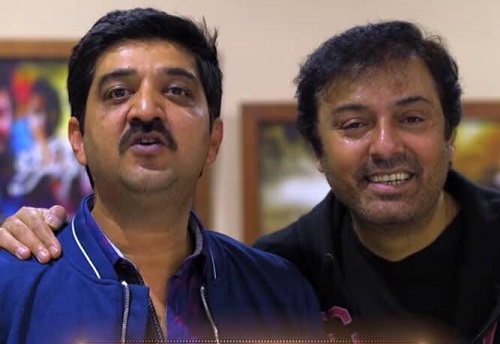 Naimal Khawar and Usman Mukhtar
Naimal Khawar and Usman Mukhtar's on-screen chemistry in drama serial Anaa won them unprecedented fan following. This was the first time that both these actors were seen on the small screen and it was one of those rare occasions when a new on-screen couple got so much love. Usman Mukhtar was also seen as one of the few guests on Naimal Khawar's nikkah ceremony. Recently he revealed that Naimal Khawar was his friend for the longest time and not only that he also said that she was like a sister to him. The way he wished Naimal Khawar and Hamza Ali Abbasi on their nikkah also showed just how close these two celebrities were. No wonder they share such sizzling on-screen chemistry, being such good friends in real life must help!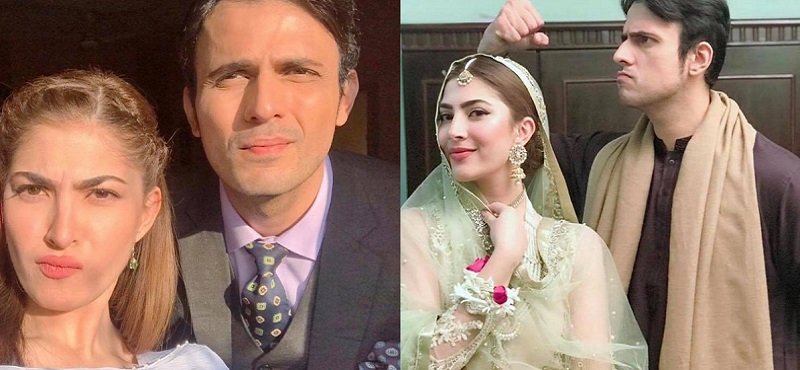 Maya Ali and Osman Khalid Butt
Maya Ali and Osman Khalid Butt's friendship has gone stronger over the years. Maya Ali still believes that even though she has made a lot of friends, no one can compete with the kind of friendship she shares with Osman Khalid Butt. Osman and Maya are another popular on-screen couple who owe their popularity partially to the friendship they have in real life. The way they shower each other with love and continue to support each other is the perfect reflection of the kind of friendship every person needs in their lives. Although because of their busy schedules, these two celebrities do not meet very often but whenever they meet it's like they were never apart.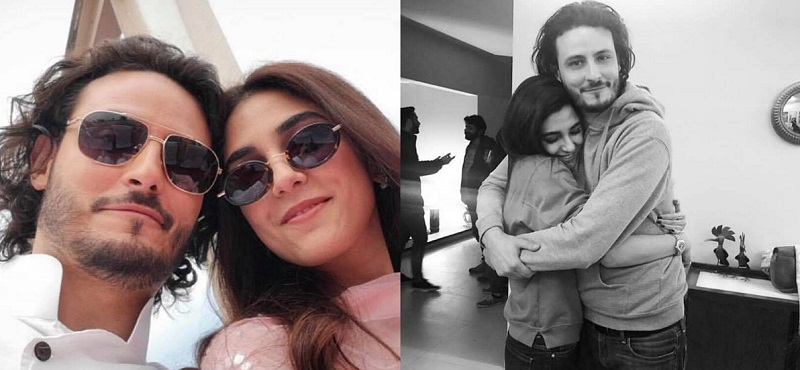 Shahzad Raza and Mehreen Syed
Mehreen Syed truly is lucky when it comes to friendships because she doesn't just have one but two super talented friends from the fashion industry. Shahzad Raza is one of the most gifted individuals who has worked hard to make a big place for himself in the fashion industry. Mehreen Syed considers Shahzad Raza  "a pure and genuine person" and she says that she is lucky to have "such an amazing brilliant close friend".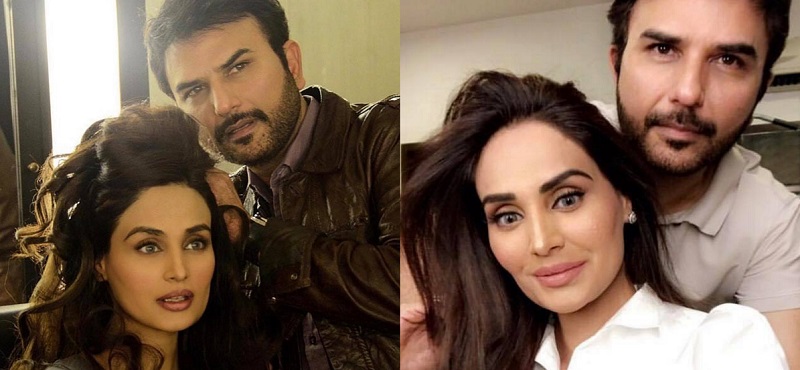 Mahira Khan and Feeha Jamshed
Mahira Khan and leading designer Feeha Jamshed were friends even before they ever dreamed of making it big in their respective fields. Their friendship has not only remained intact over the years but has also grown stronger than before. Mahira Khan is often seen wearing dresses designed by her best friend but she also makes it clear that she wears what Feeha designs because she likes these dresses a lot. Feeha too is always defending her best friend and has never stayed quiet whenever Mahira Khan was in the middle of a controversy.
Ahad Raza Mir and Sajal Ali
Long before they got engaged, Ahad Raza Mir and Sajal Ali were, still are, best friends. Sajal Ali is one of those celebrities who has made few friends in showbiz and Ahad Raza Mir it seems is and will continue to be her best friend. The happiness on Ahad and Sajal's face when they are with each other is evidence enough that no one can beat this beautiful friendship. Ahad Raza Mir respects Sajal a lot which is why he doesn't very often share his feelings for her publicly.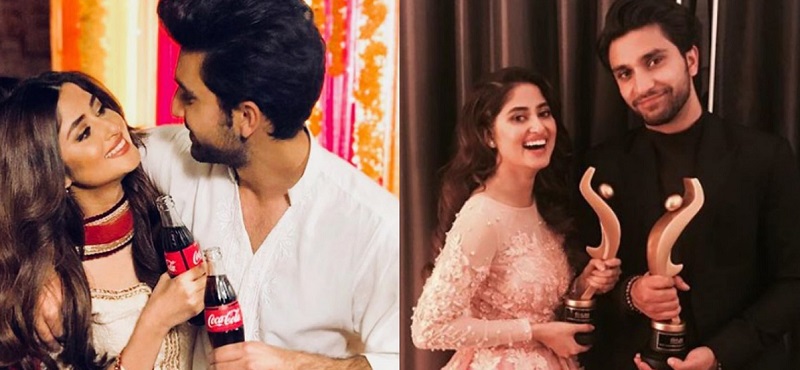 Faysal Qureshi and Aijaz Aslam
Faysal Qureshi and Aijaz Aslam have also worked in many projects together but did you know that these two celebrities are really good friends in real life for the longest time now. In an interview Aijaz Aslam revealed that very often they work together because they make the perfect team. They also spend plenty of quality time together even though they don't talk about their friendship often on screen but that does not mean they are no longer best friends.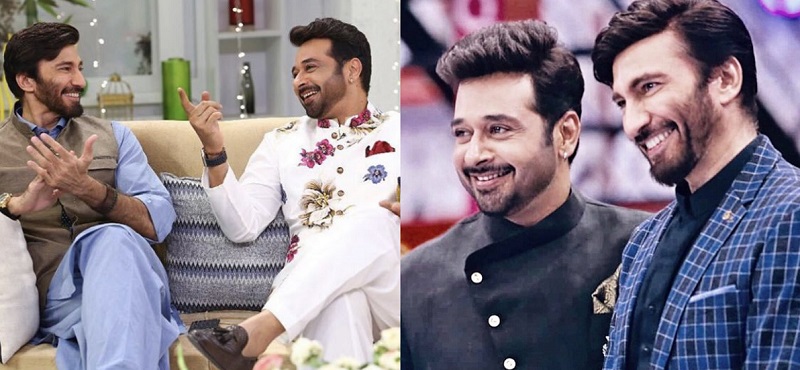 Aiman Khan and Minal Khan
Aiman Khan and Minal Khan are sisters but not all the sisters in the showbiz industry are so close to one another as these two. The bond that Aiman Khan and Minal Khan share is special. They love spending time with one another and can't do without sharing every detail of their lives with each other. Aiman and Minal's friendship is undoubtedly one of the most exemplary celebrity friendships. If you follow them on social media, you will agree with us that these celebrity sisters spend more time with each other than anyone else and they love every bit of it.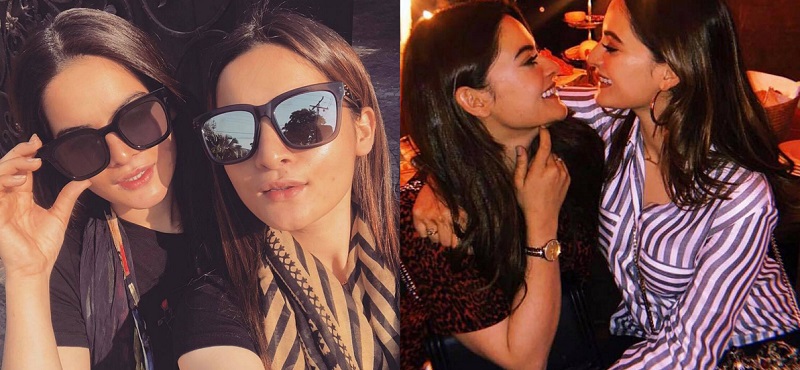 Hamza Ali Abbasi and Bilal Lashari
Hamza Ali Abbasi and Bilal Lashari are both exceptionally talented. They are also one of those very few celebrities who do not only work together but are really close to each other as well. These two are often seen spending quality time together, they share the same political ideology as well. Bilal Lashari was one of those very few celebrity friends who were invited to Hamza Ali Abbasi's nikkah ceremony. He was also one of the witnesses at such an important moment in Hamza's life.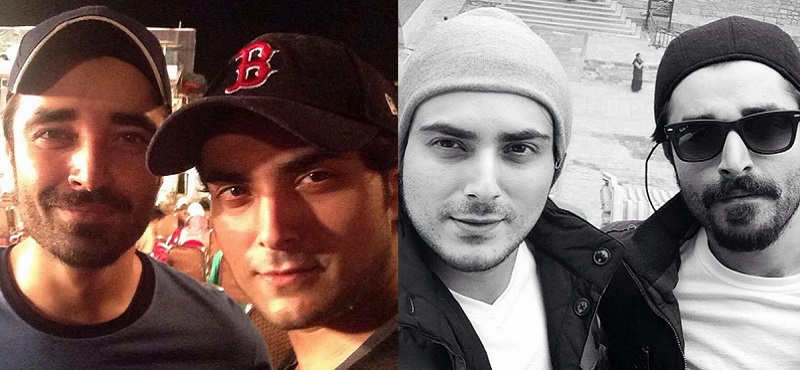 Hania Aamir and Asim Azhar
Hania Aamir and Asim Azhar's friendship is relatively new but they are each others biggest support. They make each other laugh and have been there for each other ever since they became friends. These two besties also love travelling together because they enjoy each others company. Asim Azhar in a recent interview revealed that he found Hania Aamir's positive personality really appealing. We don't know whether there is something more between them but one thing is for sure, they two are the best of friends!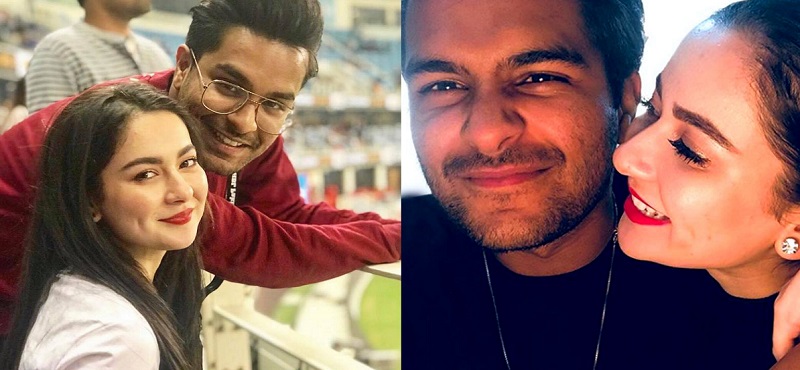 Humayun Saeed and Ahmed Ali Butt
Humayun Saeed and Ahmed Ali Butt's on-screen bromance has won them many fans. There is a good reason why Ahmed Ali Butt cracks all those jokes directed towards Humayun Saeed in award shows, these two celebrities are just as much of friends in real life as they are on reel life. Ahmed Ali Butt does not only consider Humayun Saeed one of his best friends but he also sees him a mentor who has taught him a great deal.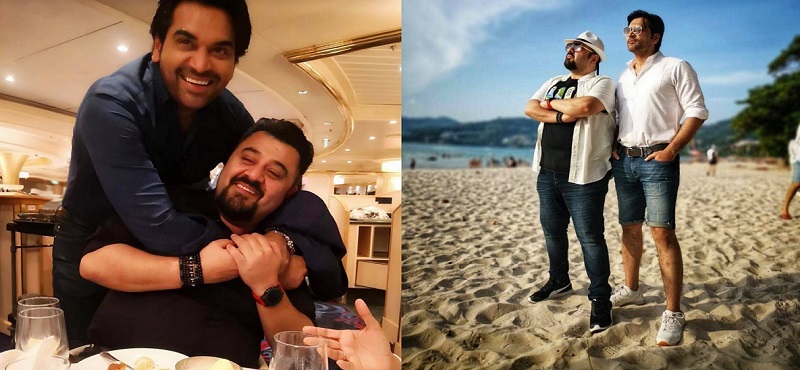 Iffat Omar and Uzma Hassan
The Aangan co-stars Iffat Omar and Uzma Hassan are actually really good friends in real life. These two stars are best friends who enjoy each others fun company. Good actors, great people and even better friends. They keep on posting the pictures from the fun times they have together on social media.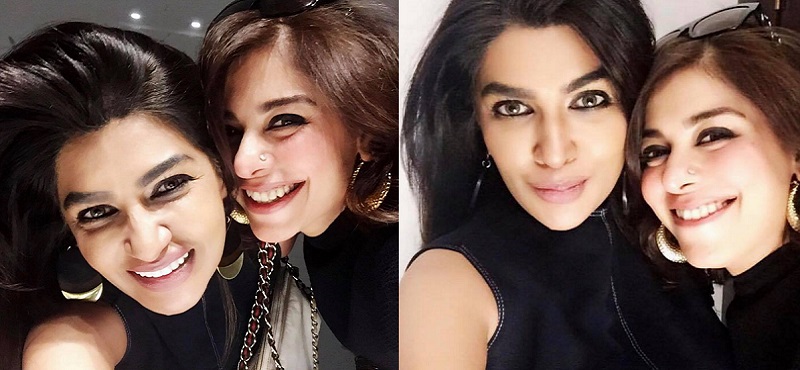 Juggan Kazim and Ali Sethi
The smiles on Juggan Kazim and Ali Sethi's faces show what a great friendship these two celebrities share. We bet you didn't know that Juggan Kazim and Ali Sethi are childhood friends. They have enjoyed sleepovers together as children and even now share a strong bond with each other.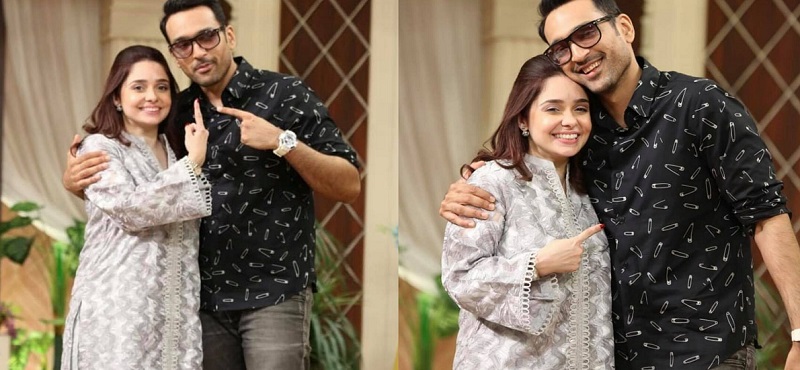 Momina Mustehsan and Uzair Jaswal
Momina Mustehsan and Uzair Jaswal too are really close friends who make the most of their time together. Momina has a special nick for Uzair Jaswal, she calls him Ozz Ball and Uzair calls her Mo. Momina considers Uzair an incredible friend she enjoys being with.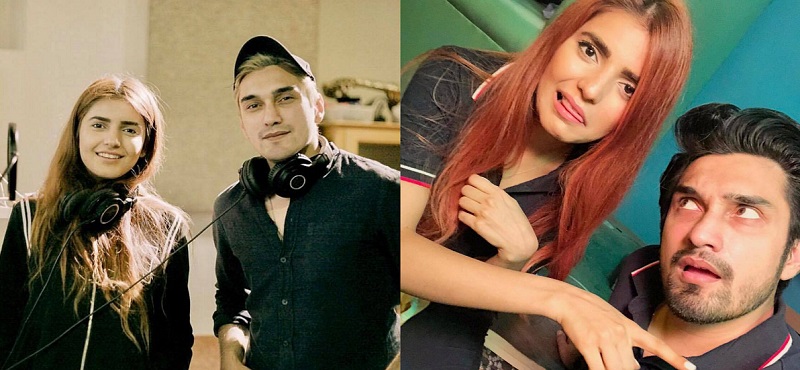 Mawra Hocane and Urwa Hocane
Sisters and best friends Marwa Hocane and Urwa Hocane are a force to reckon with. Their bond is so strong that not only do they support each other constantly but now have even launched their own clothing brand. These two sisters share the kind of friendship which is quite rare especially among celebrities.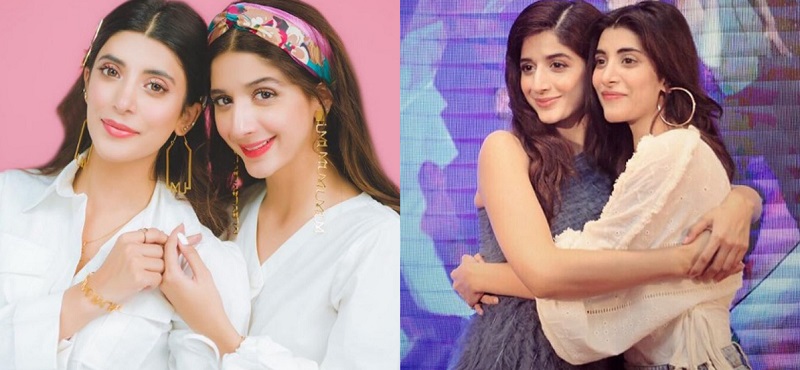 Mehreen Syed and HSY
Hassan Sheheryar Yasin and Mehreen Syed do not just work together but they also share a friendship which in Mehreen Syed's own word is 'deep and meaningful'. These two extremely talented individuals are best friends which is why they are constantly seen supporting each other. HSY is like a brother to Mehreen Syed and he is also someone she looks up to because he is such a creative individual.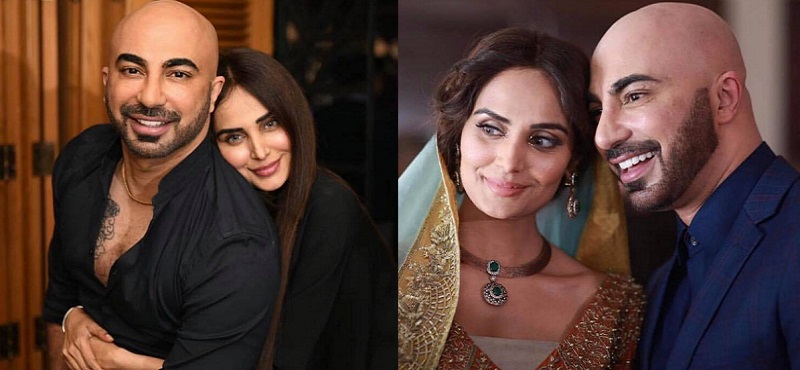 Osman Khalid Butt and Mariyam Nafees
The Diyar-e-Dil siblings are actually really good friends in real life. Osman Khalid Butt and Mariyam Nafees are best buddies who fool around and have fun every time they get together. They are often seen hanging out together, both of them love dancing too. They are not just the best friends but also make a perfect team when it comes to dancing on functions.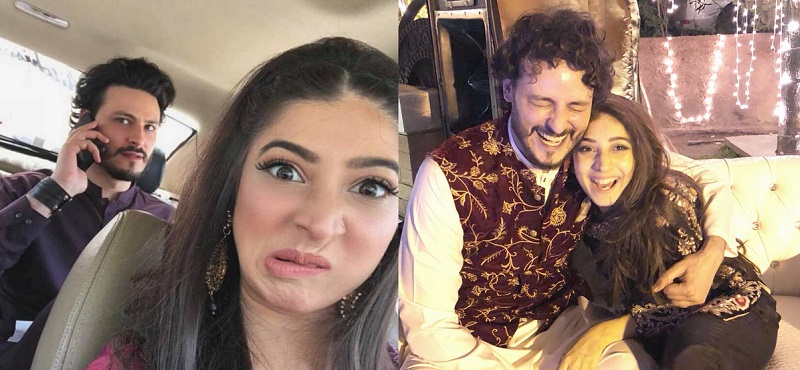 Saba Qamar and Kiran Haq
Saba Qamar and Kiran Haq are also best friends who very often go on trips together in order to unwind. Saba Qamar does not share a lot of their pictures together but Kiran Haq frequently shares pictures on Instagram in which they are seen having a great time together.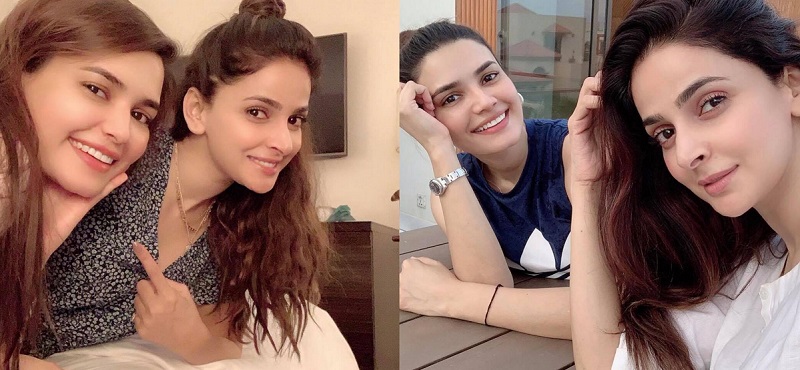 Ali Rehman and Hareem Farooq
Ali Rehman and Hareem Farooq have worked together in multiple projects therefore it does not come as a surprise at all that these two stars have formed such a special bond with each other. Both of them have a wonderful sense of humor and they enjoy every minute of the time they spend together. They are also one of those celebrity friends who also make a great team together.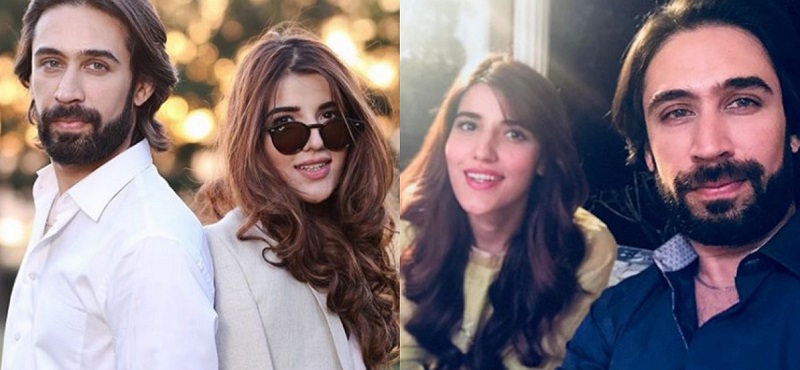 Sanam Chaudhry and Noor Hassan
The Meer Abroo co-stars Sanam Chaudhry and Noor Hassan have worked together on several projects including a film. The reason why these two are often seen working together is that apart from being great colleagues, they are also best friends. There is never a dull moment when these two fun people get together.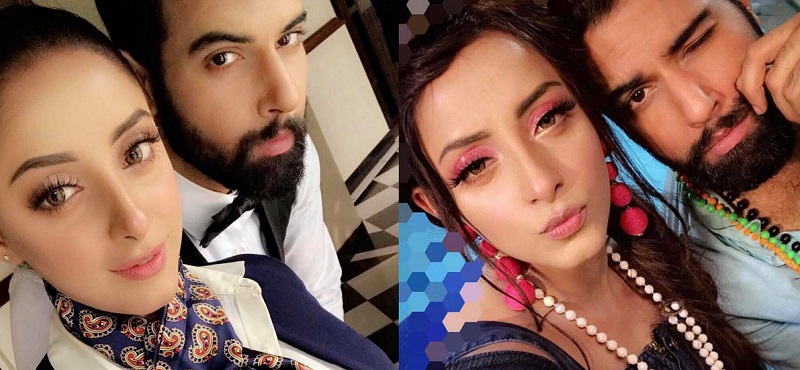 Who says that celebrities cannot be good friends! This list certainly proves that celebrities are just as capable of maintaining friendships with fellow co-stars as anyone else. Do share your views and don't forget to add more names to the list. We are waiting to hear from you.