Whether you are a celebrity or not, politics affects everyone which is why we are all to some extent involved in the political process. In a democratic set up especially citizens are actively involved in the political process since the governments come in to power with the vote of the people. The essence of democracy lies in public participation. Social media has played an active role in mobilizing public opinion since it has given people an open platform to share their political viewpoints. Now more than ever people discuss politics on social media because Prime Minister Imran Khan is really popular among the section of people who use social media. The fact that Prime Minister Imran Khan was also a celebrity, a star, before he entered in to politics adds to his fandom.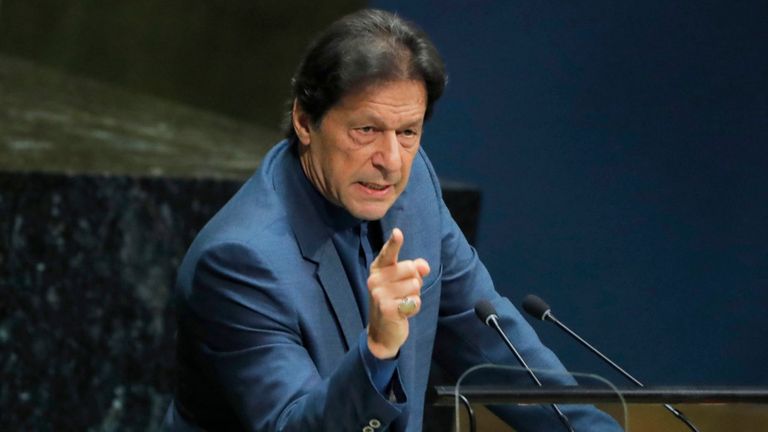 There was a time when people were not forthcoming about their preferences as far as political parties and figures were concerned. All of that has changed drastically in the past few months because of the power of social media where people feel it is easier to express their viewpoints. Most often in talk shows and interviews politics is not the topic of discussion unless someone is associated directly with politics. Nowadays, celebrities can easily reach millions of people by posting on their social media accounts. Now more than ever, these celebrities are making the most of this opportunity to show their love for the Prime Minister of Pakistan, Imran Khan. This is the first time that celebrities urged people to follow a political figure so openly and many of these celebrities have done their best to change public opinion in Imran Khan's favor. Imran Khan is also a philanthropist who is behind the biggest Cancer research hospital and Centre in Pakistan. Therefore, there are number of reasons why these celebrities are Imran Khan's fans.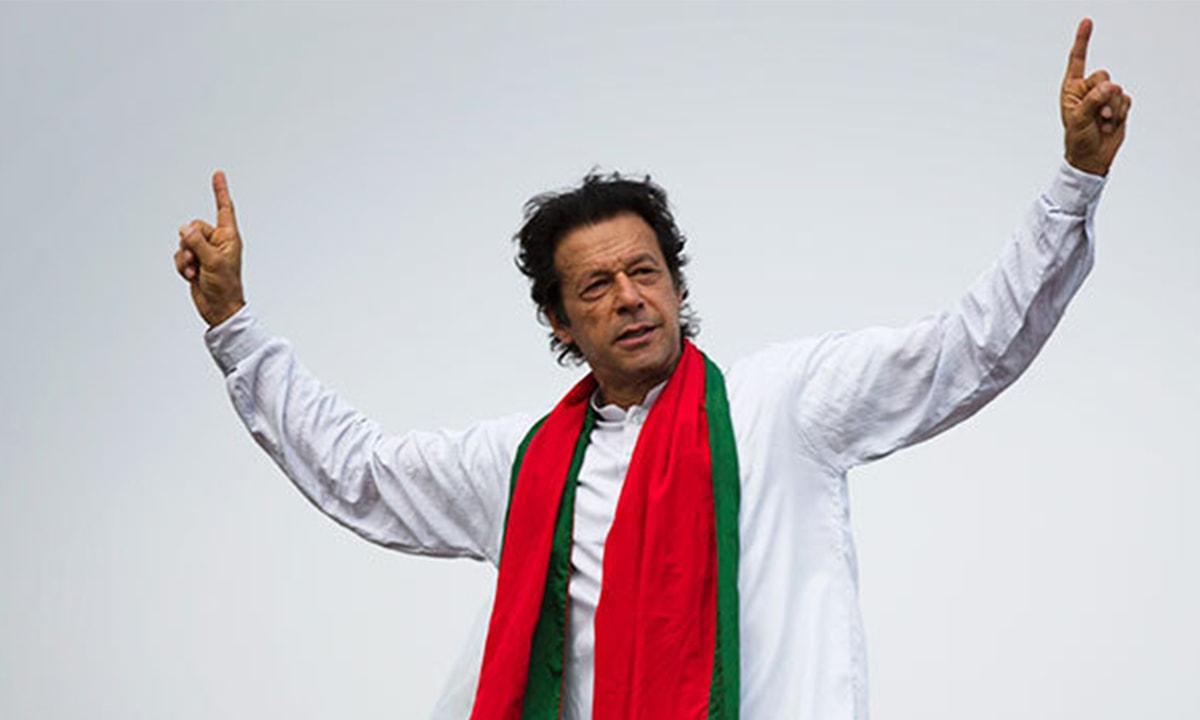 In Pakistan, the political parties are most often popular more because of the personality of the people leading these parties therefore if the leader of the party manages to win the public then the party automatically gets the support. The love all of these celebrities feel for the Prime Minister Imran Khan shows in the status updates and tweets. Many of these celebrities do not just support Imran Khan verbally but they have also been playing an active role in helping the Prime Minister with his mission in whichever way they can.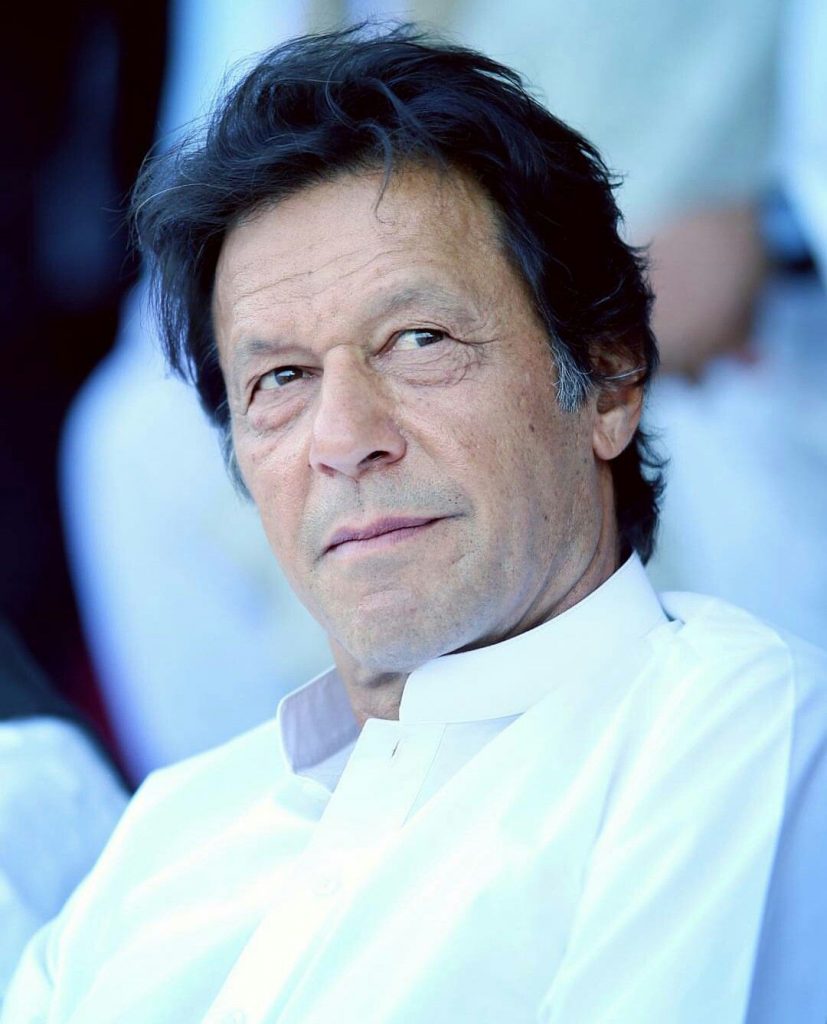 Here is the list of those Pakistani celebrities who support Prime Minister Imran Khan.
Hamza Ali Abbasi
Hamza Ali Abbasi has actively participated in the dharnas, he has done whatever he could to support Imran Khan when his party was not in power and he continues to play an active role within the political party PTI. Hamza Ali Abbasi even put many of his projects on hold because he was busy struggling for a Naya Pakistan which he firmly believes in. Hamza Ali Abbasi has often been seen side by side with Imran Khan at Shaukat Khanam's fund raising events as well. Hamza Ali Abbasi's mother was an active political worker as well when she was part of the Pakistan People's Party. Hamza Ali Abbasi chose his own political preferences and he figured out that his political doctrine matched Imran Khan's more than any other leader. Hamza Ali Abbasi was also elected as the cultural secretary of the party in January 2018 but within a few months he resigned because he felt that he was not fit for the job since some of his work did not represent the culture of Pakistan. His support for Imran Khan continues till date and he is the biggest celebrity supporter of the Prime Minister.
Aamir Liaquat Hussain
Aamir Liaquat started supporting the Prime Minister a few months before the elections. He was also given the party ticket to contest the elections and he won as well. Aamir Liaquat therefore is another celebrity who is an active part of the political party headed by Imran Khan. Since Aamir Liaquat is a controversial celebrity therefore his support for Imran Khan was not welcomed as much as that of the other celebrities. Aamir Liaquat's inclusion in the party led to singer Salman Ahmed taking his support for PTI away. Salman Ahmed sang the anthem of Imran Khan's political party and also participated in dharnas. Aamir Liaquat is known for being really vocal in support of Imran Khan. He is often seen showing his love and reverence for his leader on social media. Aamir Liaquat very often gets into heated twitter discussions too when making people understand Imran Khan's political ideology.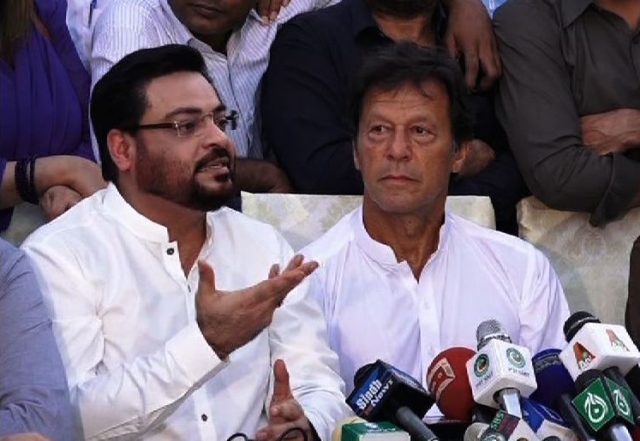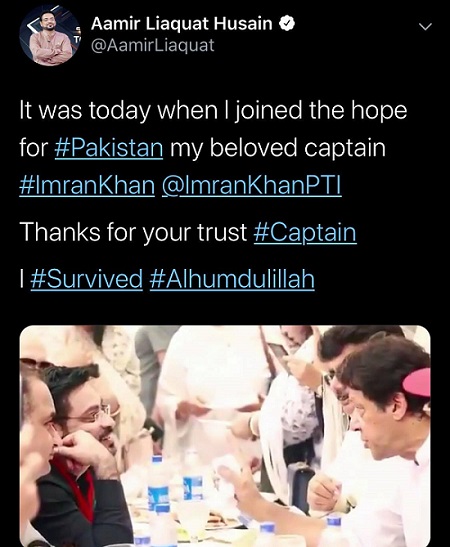 Abrar ul Haq
Abrar ul Haq has been inspired from Imran Khan's life and struggle long before he entered politics. Abrar ul Haq firmly believes that Imran Khan is the only leader who can change the destiny of the country. This is the reason why he joined PTI as an active member and later on was given the party ticket. Abrar ul Haq has stood by Imran Khan and he also won the elections from PTI's platform. He also sang various songs to show his support for Imran Khan during the elections. His tweets often show the kind of faith he has in Imran Khan.
Farhan Saeed
Farhan Saeed believes in Imran Khan's approach towards governance which is why he has voted for him in both the elections. He has often been seen sharing his political view points in support of Imran Khan on twitter. Just like all the other celebrities in this list, Farhan Saeed too has been quite vocal about his support for Imran Khan. He is also the one who sang PTI's official anthem for general elections 2018. Farhan Saeed is going to be part of the fundraising events. He has worked closely with the Prime Minister and these meetings have made him even more fond of him.
Humayun Saeed
Humayun Saeed is another celebrity who has complete faith in Imran Khan. He keeps on showing his support and appreciation for Imran Khan on different forums. Humayun Saeed was also present at the dharnas to show his support for the Prime Minister. He was also part of the group of celebrities who joined hands to show solidarity for the people of Indian occupied Kashmir on the call of the Prime Minister. He keeps on doing whatever he can to actively show Imran Khan that he is on his side.
Mawra Hocane
Mawra Hocane was there at the dharnas, she cried when PTI lost the elections in 2013 and she continued to support Imran Khan with all her enthusiasm. The PTI page admins on twitter even thanked Mawra and Urwa for all their support. Mawra Hocane has been seen wearing shirts and tops to show her support for Imran Khan in a trendy way. She has complete faith in Imran Khan and feels really passionately about his political struggle. She was definitely one of those top celebrities who did not give up on Imran Khan and continue to support him even after so many years. She also urged people to vote for Imran Khan during the elections.
Mahira Khan
Mahira Khan has been supporting Imran Khan for a really long time now. She has been actively participating in Shaukat Khanum Hospital fund raisers and charity events. Mahira Khan too keeps on showing her support for Imran Khan's political decisions by tweeting about them quite often. Mahira Khan is clearly a fan who has no qualms sharing her love for the Prime Minister. She also follows Imran Khan on twitter and very often is seen replying to him.
Annie Khalid
Singer Annie Khalid is Imran Khan's biggest supporter. The faith she has in the Prime Minister reflects in all those tweets in which she praises Imran Khan. Annie Khalid is quite sentimental while sharing her love for Imran Khan. She calls him the king and follows him religiously, commenting on everything he says in his speeches and does in the political or personal life.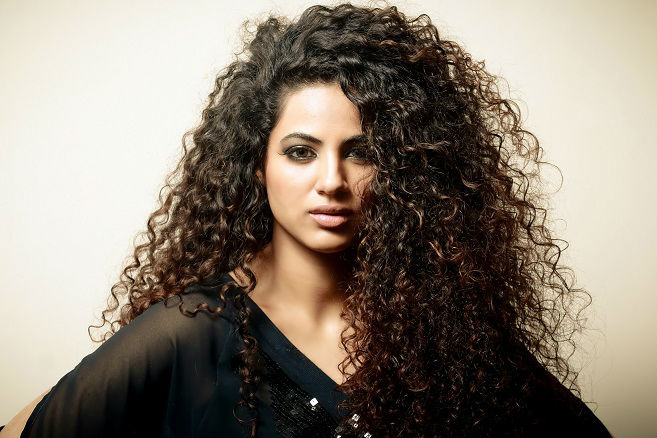 Noor Bukhari
Unlike many other celebrities, there is a completely different reason why Noor Bukhari supports Imran Khan. Noor shared in an interview that Imran Khan's wife Bushra Maneka played a pivotal role in turning her life around. She shared that it was Bushra Maneka who guided her in the right direction because of which she understood the true meaning of practicing Islam. Noor Bukhari even performed Umrah with Bushra Maneka by her side. She also posted pictures of her daughter with Imran Khan. Noor Bukhari does not share her political views in interviews but it is quite clear that she has huge respect for Imran Khan and she supports him.
Urwa Hocane
Urwa Hocane voted for Imran Khan and she has been supporting him in every possible way ever since he came in to power. Urwa has tons of respect for Imran Khan because of the way he handles conflicts and other situations. Urwa and Mawra have their own clothing line and in order to show their love for the Prime Minister, they designed a special shirt to show that Imran Khan was indeed the true representative of the ideology of Pakistan. Urwa Hocane was also one of those celebrities who participated actively in dharnas.
Maya Ali
Maya Ali has played an active role in Shaukat Khanum's fund raising events. She has also worked a lot to spread awareness about Cancer through this forum. Maya Ali does not only support the philanthropic side of Imran Khan's personality but also likes his political outlook. After facing severe criticism for her post supporting Imran Khan, Maya Ali does not share her views as openly as she did before but it is plain to see that she supports Imran Khan completely.
Ali Zafar
Ali Zafar has also been seen at Shaukat Khanum's fundraising events very often. The way he has been sitting right next to the Prime Minister in these events goes to show that he does not only support Imran Khan but is close to him as well. There have been times when Ali Zafar has questioned Imran Khan but largely he has always supported him. Also, Ali Zafar and his wife became more active in the political arena after Imran Khan entered it. They urged people to vote and did not hold back while showing their support for Imran Khan.
Shahid Afridi
Shahid Afridi and Imran Khan have two things in common, both of them are philanthropists and great cricketers. Shahid Afridi has often met Imran Khan to discuss either cricket or to talk about human developmental programs. Shahid Afridi has supported Imran Khan but at the same time there have been times when he has been critical of him. His support has surpassed the criticism in these few years so he is clearly someone who thinks Imran Khan is on the right track.
Iman Ali
Model and actress Iman Ali was there at the dharnas to show her support for Imran Khan and when Imran Khan had that accident in which his spine was severely injured, she requested everyone to pray for him. Iman Ali does not like sharing her political views in interviews and she is not very vocal on social media either. In one of her interviews she shared that she was really fond of Imran Khan but in her opinion he was not very smart because he speaks her mind, which isn't always needed. Iman Ali however has always supported Imran Khan perhaps because of this fondness.
Faysal Qureshi
Faysal Qureshi has been more vocal in supporting Imran Khan ever since he came in to power. He has even gone all out and voiced his support for Imran Khan on his morning show as well. He has been seen 'educating' people and playing in role in formulating public opinion in Imran Khan's favor. His commentaries are always objective because of which he gets support for his views. Faysal Qureshi shared that he has been working for Imran Khan's cause ever since he was little. He shared that he used to be one of those 'Tigers' who collected funds for Shaukat Khanum as a college student. The fact that he has been part of ARY for so long now also helps since the founder and CEO of ARY Salman Iqbal is also a big fan of Imran Khan.
Shaan Shahid
Shaan Shahid is known for his patriotism and his eagerness to make a name for his country. He is an actor with a cause who has often shown his support for Imran Khan. There have been instances when Shaan Shahid adviced the Prime Minister to take a slightly different course but on the whole Shaan Shahid has always been in agreement with Imran Khan. He has shown his appreciation for Imran Khan more than once on twitter. Shaan Shahid also invited Imran Khan to his show as a guest when he was hosting his own talk show.
Sana Fakhar
Film star Sana Fakhar who has been in the news lately because of her massive weight loss and fitness is also a great fan of Imran Khan. She supports Imran Khan because in her opinion Imran Khan is a perfectionist who has excelled in every single field he has worked in whether it was cricket, philanthropy or politics. In a video interview she expressed her support for the Prime Minister.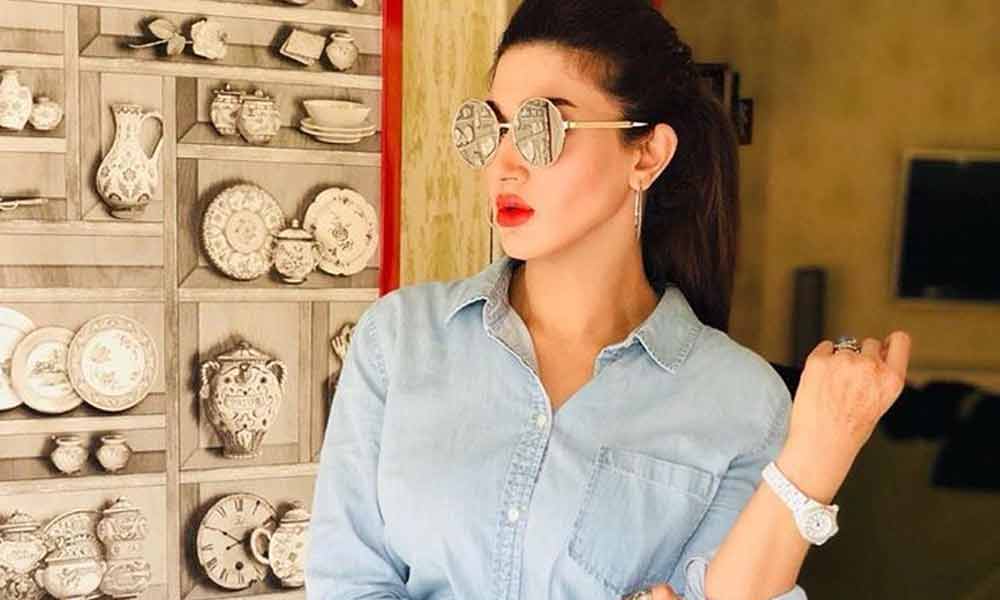 Attaullah Esakhelwi
Attaullah Esakhelwi firstly showed his support for Imran Khan by singing PTI's famous song Bane Ga Naya Pakistan which essentially showed his faith in Imran Khan more than anything else. Lately, even though he was not well, he showed up on PTI's jalsa on a wheel chair. Imran Khan also showed his reverence for him by coming to the stage and thanking him for being there.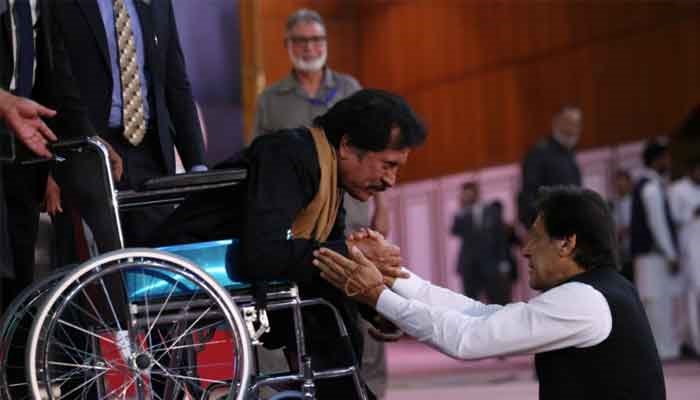 Sarah Khan
Sarah Khan seldom talks about politics but in a recent interview she showed her unequivocal support for Imran Khan. She even went on to say that she could not stand any criticism against Imran Khan. Sarah Khan said that there are some things about the Prime Minister which people do not know about and only those of us who know these details can appreciate his honesty. Sarah Khan's comments about Imran Khan went viral instantly since this was the first time that she had expressed her opinion on politics and that too in such a straight forward manner.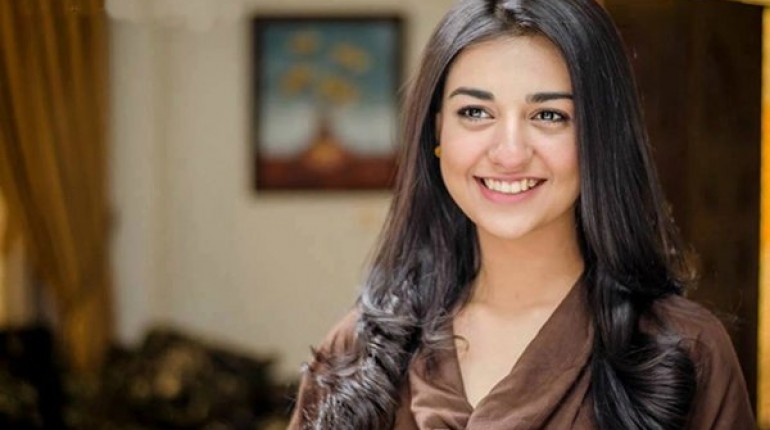 Mehwish Hayat
Mehwish Hayat in an interview shared that Imran Khan was her favorite politician. She also keeps on endorsing Imran Khan's policies on twitter and has often shared her discontent with developments which are not in line with these policies. She has never criticized the Prime Minister therefore her support has been unconditional throughout.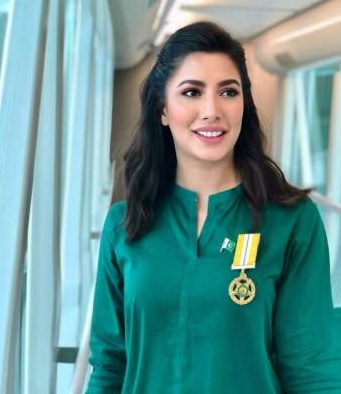 Salman Iqbal
ARY's founder and CEO Salman Iqbal has always supported Imran Khan. He was also part of the delegation which went with the Prime Minister on his recent visit. Salman Iqbal is another celebrity who is sure that Imran Khan is the one who can bring about the  much needed change in Pakistan's political and socio-economic fabric.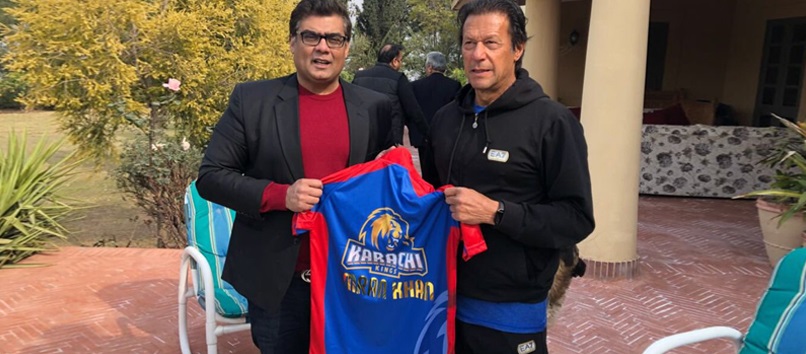 Ramiz Raja
Ramiz Raja used to be part of the cricket team when Imran Khan was the captain therefore his support for him means more than anyone else's. In a recent interview he shared that he was sure that Imran Khan had the strong nerves needed to take the country out of the situation it was in.
Wasim Akram
Wasim Akram too has played cricket under Imran Khan's leadership. He is also continuously showing his support for Imran Khan. Wasim Akram and Imran Khan are also close friends therefore it does not come as a surprise that he has always showed his support for the 'skipper'.
Bushra Ansari
Bushra Ansari was one of those Pakistani celebrities who especially urged Pakistanis to vote for Imran Khan's party. She made a special video in which she asked people to vote for change since the current political set up was unacceptable. Bushra Ansari has never talked about politics before in talk shows but now her all out support for Imran Khan showed how much she believed in him.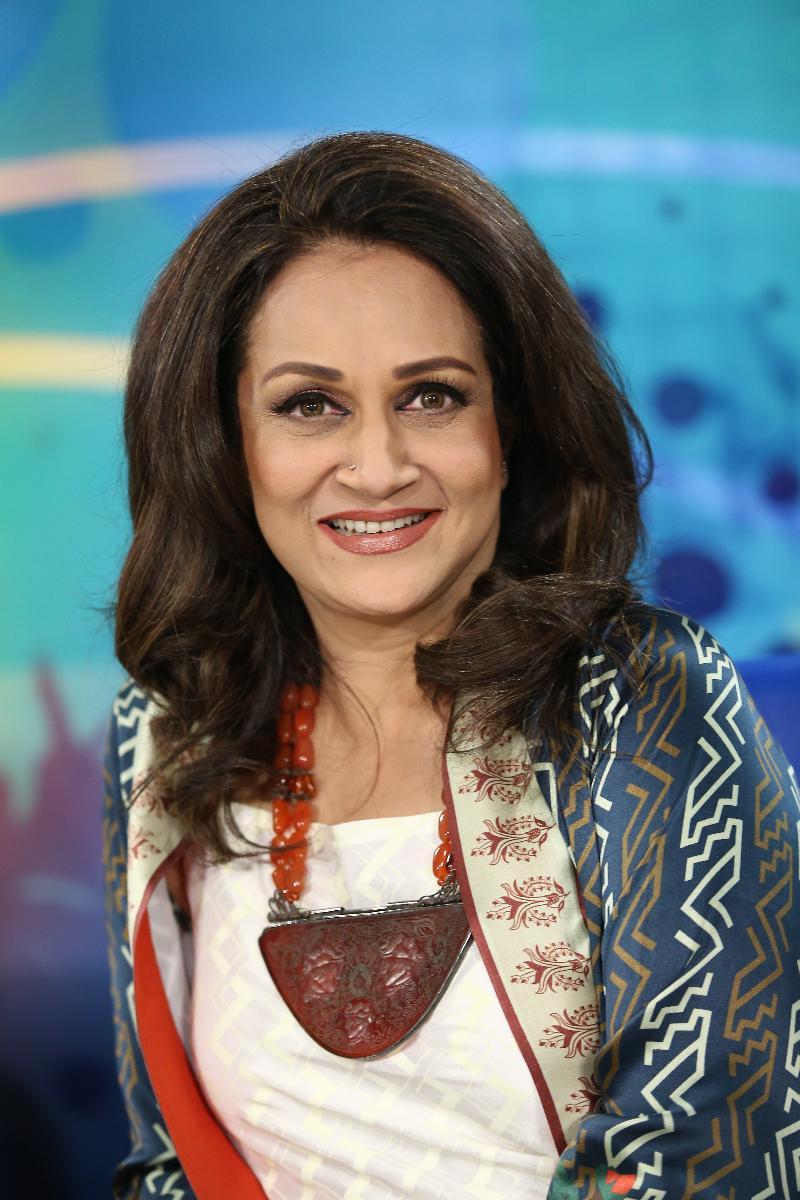 Imran Abbas
Imran Abbas was present at the dharnas to show his support for Imran Khan and even now he supports Imran Khan. Imran Abbas does not talk about politics a lot but few of his posts clearly show his support for Imran Khan. He is as sure today as he was so many years back that Imran Khan deserved to lead the country.
Waqar Zaka
Waqar Zaka lately had a few issues with Imran Khan's policies but he has showed his support for Imran Khan very often too. He was also present at the dharnas and he supported Imran Khan's cause when he was in opposition. Even now Waqar Zaka keeps on appreciating Imran Khan on twitter.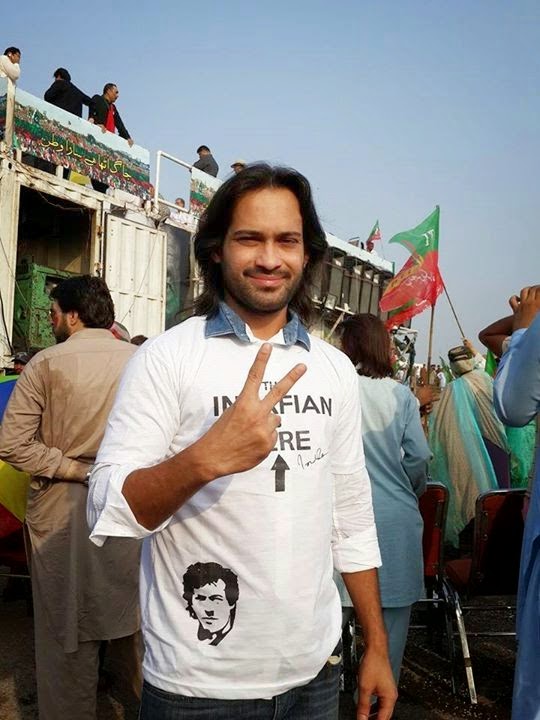 Veena Malik
Veena Malik has been quite active on twitter and that's where she has been showing her support for Imran Khan. Veena Malik does not only appreciates Imran Khan's good decisions but also tells his haters off relentlessly. Veena Malik is known for being vocal and she does hold back while showing how much she supports Imran Khan.
Bilal Lashari
Well-known director and producer Bilal Lashari also supports Imran Khan. He was there with Imran Khan on the stage during the dharnas, he made sure that he gave enough time to the political movement Imran Khan believed in although he was never  part of the party.
Asma Abbas
Just like her sister, Asma Abbas too has a lot of faith in Imran Khan. Although she is also one of those celebrities who do not discuss politics a lot but this picture of her clearly shows her support for Imran Khan and tabdeeli.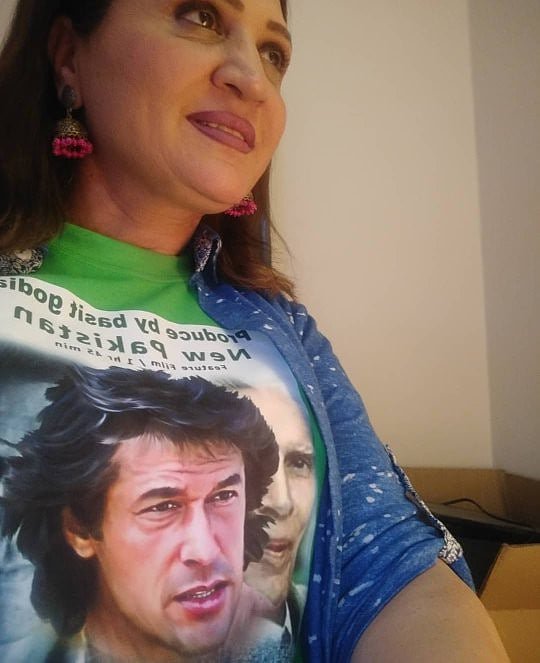 Haroon Rashid
Haroon Rashid has not been seen in the mainstream music scene for quite a while but he has been contributing to Pakistani entertainment in many ways. Recently he also made an appearance at the HUM awards. Haroon too supports Imran Khan and his doctrine.
We narrowed down the number of Pakistani celebrities who support Imran Khan to 30 otherwise the list would go on forever since there are so many other celebrities who have at different times shown their support for the Prime Minister. Did you know that so many of these celebrities have been supporting Imran Khan for all these years? Do share your views in the comments section.