Ranvir Singh Shares '83' Poster as Ammy Virk – Just New!
We have been hearing all about Ranvir Singh's new project in which he will be playing a role of a cricketer, the wait is probably just over. Ranvir has just taken Instagram on the go with his movie poster where you can see the actor in a total new look.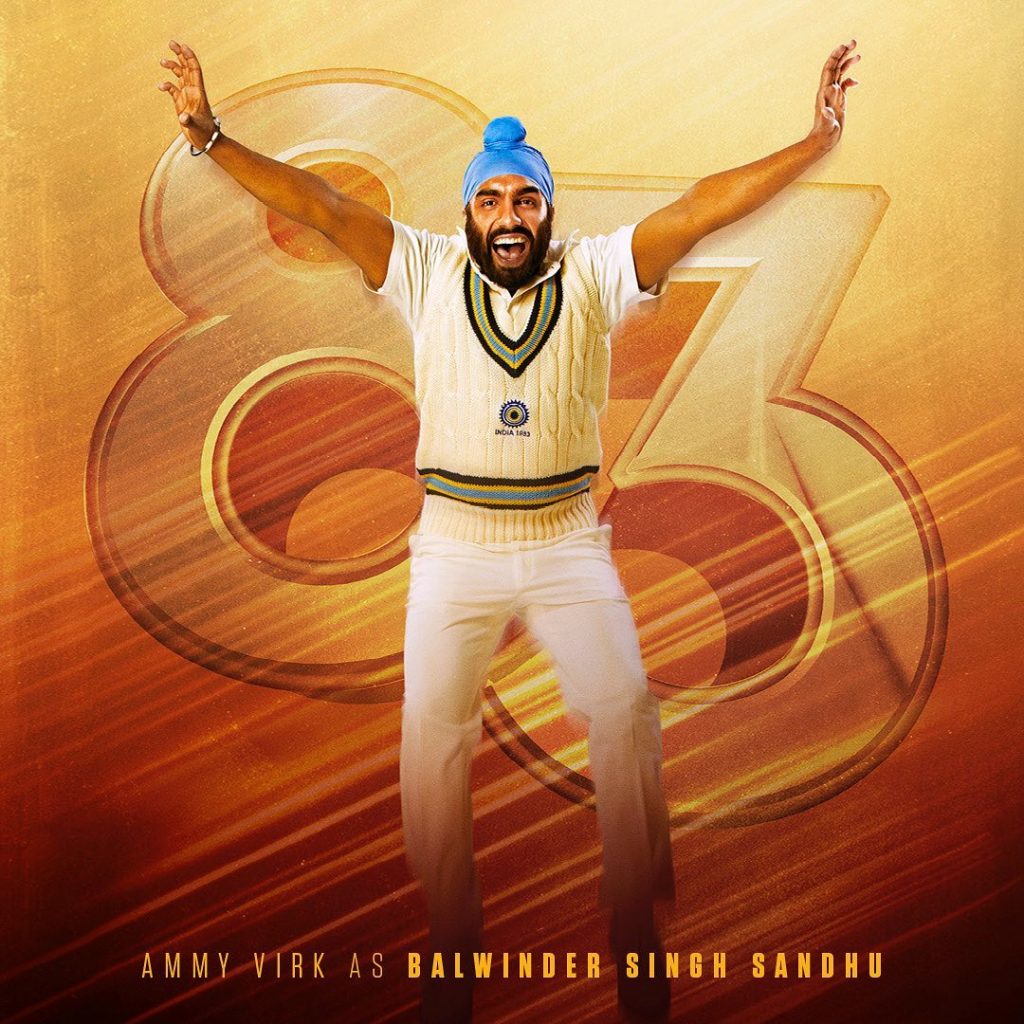 Kabir Khan's 83 is one of the most anticipated movies of 2020 where Ranvir will be playing the role of a sikh who was a Punjabi star – Ammy Virk who transformed into the 'swingin sardarji' Balwinder Singh Sandhu of the 1983 World Cup Winning team.
This is how Ranvir has shared all his heart – about the movie.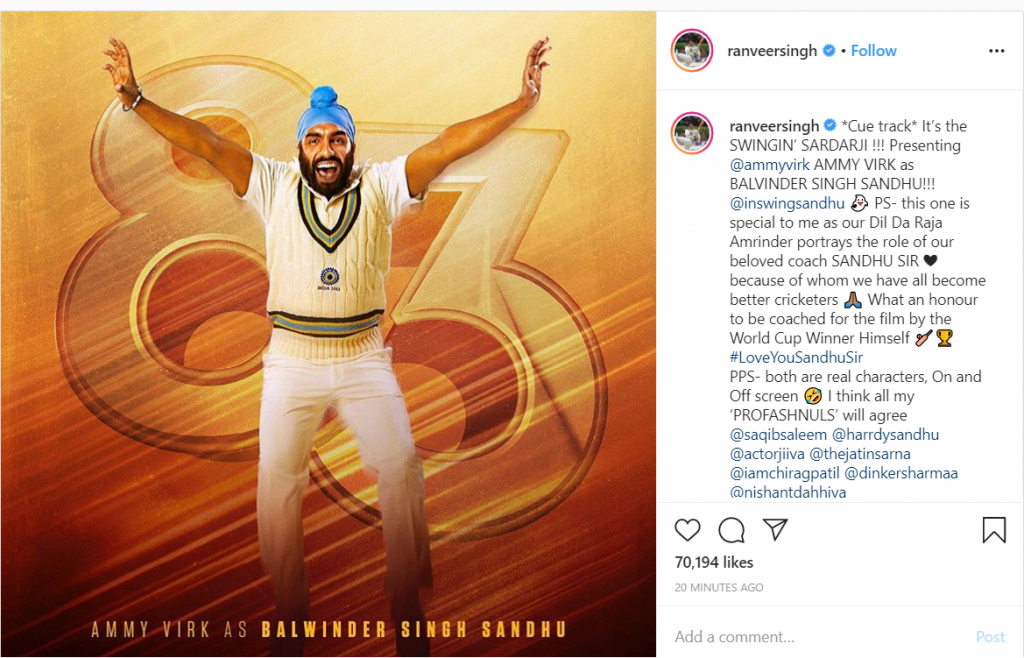 *Cue track* It's the SWINGIN' SARDARJI !!! Presenting @ammyvirk AMMY VIRK as BALVINDER SINGH SANDHU!!! @inswingsandhu 👻 PS- this one is special to me as our Dil Da Raja Amrinder portrays the role of our beloved coach SANDHU SIR ❤ because of whom we have all become better cricketers 🙏🏽 What an honour to be coached for the film by the World Cup Winner Himself 🏏🏆 #LoveYouSandhuSir
PPS- both are real characters, On and Off screen 🤣 I think all my 'PROFASHNULS' will agree
'83 is all set for release on April 10, 2020. Che