The story of this movie revolves around the life of a woman, named Lori (starring Soleil Moon Frye), who usually stages the homes of people during the Christmas season. She ran into a wealthy widower, Everett, who asks her to stage his home and actually wanted to cheer up his daughter Maddie. After spending some time in their home, she started to feel like herself as a part of their family and made their home in the most imaginable way.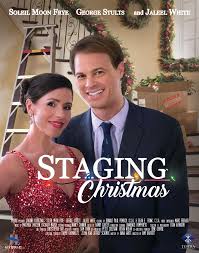 Soleil Moon Frye
Soleil is an American actress, screenwriter, and director. She did the role of Lori in Staging Christmas. She was born on August 6, in 1976, in Glendora, California, US. She started her acting career when she was just only two. After that, she played the role of Penelope, in the NBC sitcom, Punky Brewster, and that was when she was only eight years old. When that series ended, she started to do small roles, guest appearances and supporting roles in movies. In 1998, she directed her first movie, Wild Horses. After that in the year 2000, she joined the cast of The WB sitcom, Sabrina the Teenage Witch, as Roxy King, who was a close friend and roommate of Sabrina.
She married a producer, Jason Goldberg, in the year 1998. She has four children from him and from that time, she opened a boutique, The Little Seeds, with the specialty of organic clothes for children.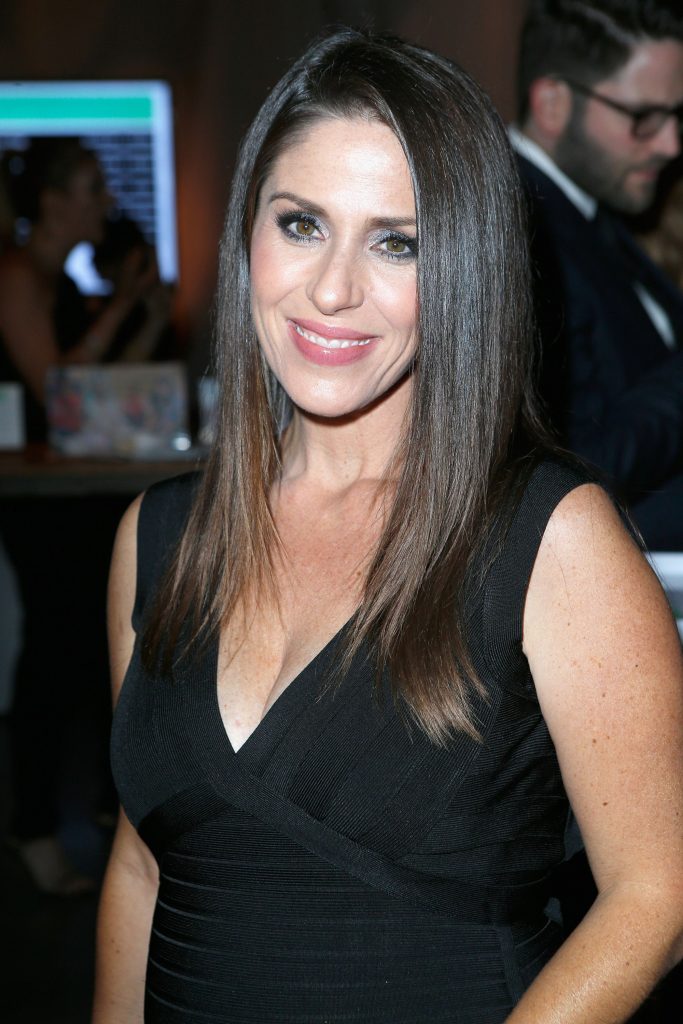 George Sheehy Stults
George Sheehy Stults was born on August 16 in 1975. He is an American actor and a fashion model. He is popular for his role as Kevin Kinkirk, in the drama 7th Heaven. He did the role of Everett in Staging Christmas. Stults birthplace is Detroit but he majorly spent his life in Colorado. He got his initial education from Whittier College. He was fond of acting and wrestling since his childhood. He started his career as a model and once he was doing his lunch, an advertising agent passes from his nearby and he gave him his card. That was the opportunity he availed and it became the beginning of his acting career. He appeared on television for the first time in 2001. After that, he started some guest appearances in different short films and movies. He gave an audition for the serial 7th Heaven and fortunately, he succeeded in it. He did almost a total of 114 episodes for that serial. From 2010, he started doing lead characters as a romantic hero or mostly in Christmas themed movies.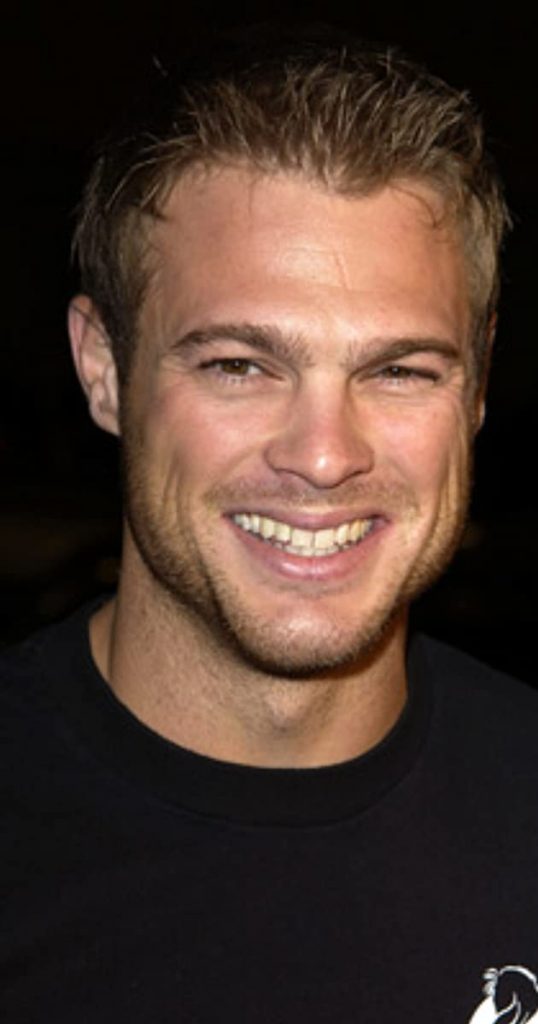 Jaleel Ahmad White
Jaleel, who did the role of Mr. Lexington, is an American actor, writer, producer, and comedian. He was born on November 27th in 1976. His first role was as Steve Urkel, in the sitcom Family Matters. That character was actually supposed to be a guest appearance but it was so liked by the audience that it became a regular character of the cast. He reprised the role of Urkel in the Scooby-Doo and Guess Who series in 2019. He was also the first one who did the voice of Sonic the Hedgehog. He did his degree in film and television from UCLA in 2001. He also did supporting role in Dream Girls in the year 2006. He is also a part of a Netflix series, The Big Bang Show, as the role of Terry. He was born in California and is the only child of his parents. His teacher advised him to choose acting as his career. He took it so seriously and from that, he did his first role when he was just three years old. He appeared in so many TV commercials, such as Jell-O pudding pops along with Bill Cosby.
He also has a daughter, named Samaya, who was born in 2009, from his ex-girlfriend Bridget Hardy.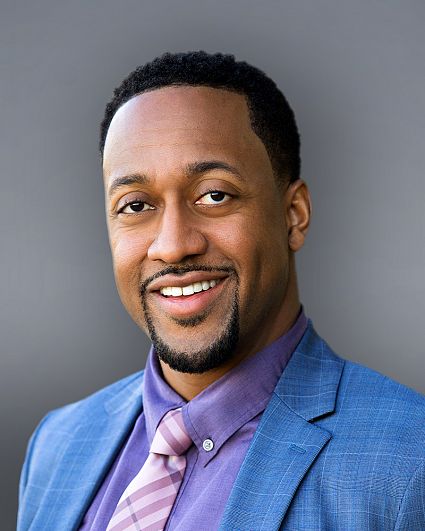 Mia Clark
Mia Clark is a writer, model, and American actress. She did the role of Maddie, in the movie, The Staging Christmas. She is also known for her role in, Saturday's Warrior. She hasn't done so many movies but she has done a lot of modeling. She has just made guest appearances or did supporting roles in movies, that's why she is not so much known in the world of acting.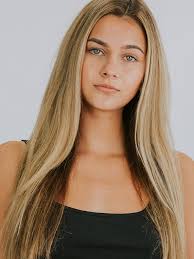 Karina Segura
Karina is also an American model and actress. She has done so many movies in which she is mostly known for her roles as Gloria, in the movie Simmer, which she did recently in 2020. She also did a movie, A Mother's Secret in the same year. She did two movies in 2019 as well. These are Love Fall and Order and Staging Christmas. In Staging Christmas, she did the role of Stella. In 2018, she did Stone Cold. In 2017. She again did two movies, Ida and Relationship Status. In 2016, she did a short movie, 4:12. YOLO – The movie in 2015 and did the role of a cheerleader in the movie Bloody Homecoming, in the year 2013.
Karli Hall
Karli did the role of Nicky in The Staging Christmas. It was her most project. She was born in Maryland, US. She spent her childhood in Seattle, in Western Washington. In 2014, she moved to Utah and got her degree in acting from the BYU program in theatre. She also did the role of Elizabeth in a very famous novel, Pride and Prejudice, and Elizabeth Proctor in The Crucible. In her acting career, she mostly did crime and horror series such as Haunt, They're Inside, etc. She also starred in Gonzalo Lopez-Gallego's "The Hollow Point". Along with that, she also did Rob Reiner's special presentation of Toronto Film Festival, Being Charlie in 2015.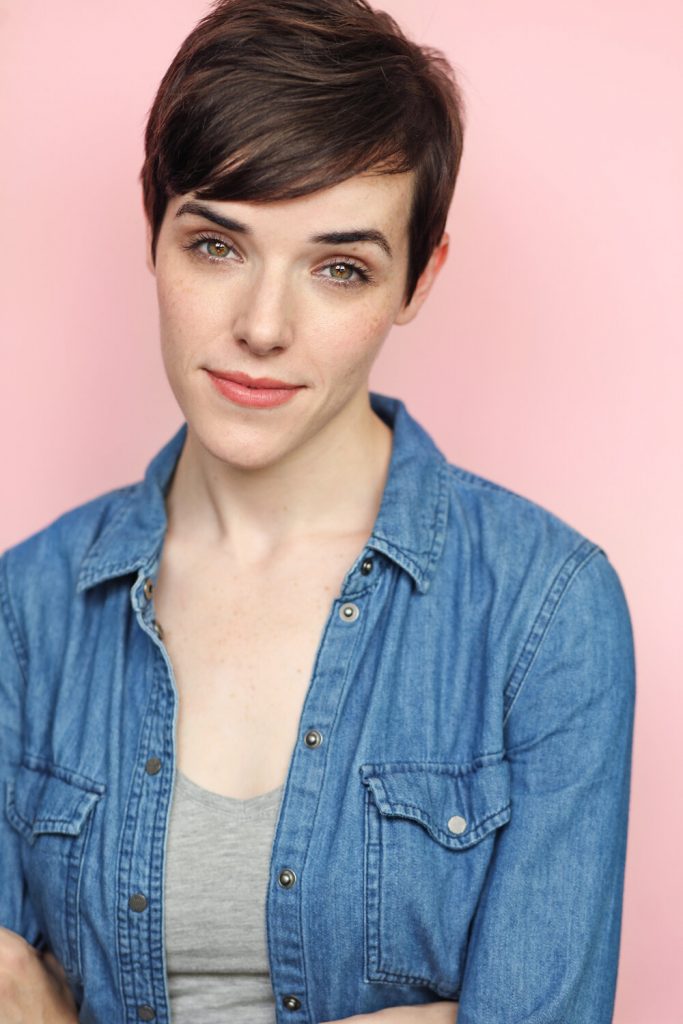 The Staging Christmas has so many more characters such as Malinda Money, who did the role of Tonya, Kelsie Elena as Casey, Richard Benedict as Ben, Yolanda Wood as Mrs. Pryor, Andreas Peterson as Brianna's mom, jasmine Shaw as Barista and so many more supporting roles, such as waiter, school kid, inn guest, etc.
This was all about our favorite and main roles. We would love to hear from you about your favorite ones!