Tanhiyaan aur Mohabeitin azal se jari hei aur abad tuk jari rahe gi
Raaston mein andheri atay rahe gay pur charagh bhi jalte rahe gay
Faraan Uncle summed up the essence of life in these two lines, life is all about hope and despair; there are times when we laugh so much that our bellies hurt and others when we are so disillusioned that we don't know what the next moment holds for us but having faith that there will be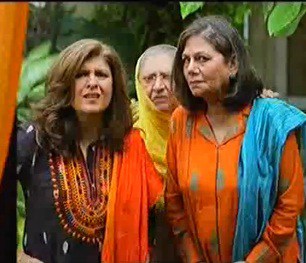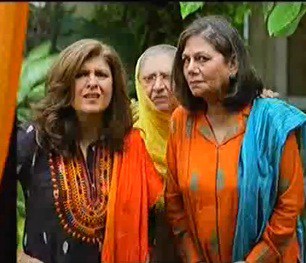 better times is what helps everyone go through life. After years of living a very difficult life Zain finally got his family and friends back. Faraan uncle's faith in relationships was restored and his loss redeemed. Zeenia and Zarak realized that life is about so much more than proving your point, putting oneself first and taking revenge. Sanya holds friendship before everything else and Kabacha will continue loving Sanya just like he always has.
The light hearted family scenes were all wonderfully scripted and acted out to perfection. The way the entire family overhears all the conversations and very actively participates in convincing Zeenia to stop Zarak from going back was beautifully done. I have to say that like many other previous episodes Syra Yusef yet again stole the show today. Every girl should have a sister like Serena in her life, who is wise, fun, intelligent and caring. The way Serena explains to Zeenia how relationships work in Pakistan made for few of my favorite lines, 'yahan aisa hi hota hai, dusru pe haq jitana, dusru se apna huq mangna, beghair bataye ghur puhanch jana, khana mangna….apni murzi ke kupre pehnana…yeh sub yahan ke culture mei hai, is se apnayat zahir hoti hai".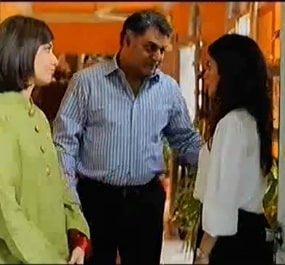 I have to say that I wanted this finale to be a little bit more about everyone than the main focus being on Zeenia and Zarak mainly because Alishba Yusef and Shehryar Munawar failed to connect with me and although there were few times when I wanted the two of them to be together but my heart was not with them, the way it was with Kishmish/Serena and Kabacha/Sanya. The way it was done was more fun than touching because of the reason I mentioned already. The Zeenia/Zarak confrontation had the potential to be extremely powerful but the scene completely fell flat because of the lack of chemistry between the two artists.
My favorite scene of this finale had to the very brief King Kong and pink panther scene in the end because it reminded me of the old times and the way Sanya and Zain used to be. I wish we could have seen more of that. Seeing the family back together again, happy and smiling with all the problems sorted out surely brought a smile to my face.
I really wanted Sanya and Kabacha to end up together but honestly speaking I am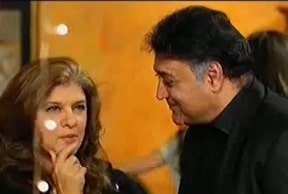 glad it happened the way it did because I was having a very tough time imagining the two of them being married. Friendship no doubt is a very strong bond and one that can see people through thick and thin. Sanya holds Kabacha's friendship and the way he feels about her very dear and she confesses that she missed him when he was away.
Overall I really enjoyed every episode of Tanhaiyan Naye Silsilay right from the start and I am going to miss Serena and Kishmish and Kabacha and Sanya in particular. It was a simple story told in a very honest way. I have to say that Haseena Moin, Mohammad Ahmed and Jaleel Akhtar did a commendable job of carrying the Tanhaiyan silsilay forward and the effort Marina Khan put into directing the show was quite evident. For me all the old artists were a delight to watch all over again but Behroze Sabzwari in particular managed to achieve the impossible by brining Kabacha alive on screen after so many years. Kabacha always was and always will be my most favorite character. Out of all the new additions I have to say that Syra Yusef was the most impressive, she was simply adorable as Serena and totally won my heart.
A very special thanks to the entire team of Tanhaiyaan Naye Silsilay for brining this fun filled family drama to our television screens. I have to give special credit to the writers for very gracefully tackling with the 'disappearance' of Zara. I am going to miss this play; it was short, sweet and gave me a break from all the routine dramas.
Fatima Awan.