Joseph Vijay Chandrasekhar is professionally known as Vijay. He is an Indian actor, dancer, playback singer and philanthropist who works in Tamil cinema. He is called Thalapathy by his fans and media, which means Commander. He is the highest paid actor in Tamil Cinema. He has shown his acting skills in almost 64 movies and has won may accolades. He was signed as an ambassador for the Indian Premier League cricket team Chennai Super Kings in 2008. In 2009, he became the brand ambassador for Coca-Cola India in Tamil Nadu and appeared in many advertisements for the company. Vijay formed the social welfare organization, Vijay Makkal Iyakkam (Vijay People Organization). He received an honorary doctorate from the Dr. M.G.R. Educational and Research Institute of the Tamil Nadu Dr. M.G.R. Medical University in 2007. He married Sangeeta Sornalingam, who was his fan, in 1999.
In this article we will give you information about the personal life of Vijay's wife. We will tell you about her family, career, love story, marriage and about their children. Stay tuned and enjoy!
Sangeeta Sornalingam
Sangeeta Sornalingam was born on 14-04-1972 in Sri Lanka. She was born in a Hindu family. Her father, Sornalingam, is a Tamil industrialist from Sri Lanka. Her family was settled in UK. She is an industrialist by profession. She earned her bachelor degree from UK. Film director S. A. Chandrasekhar is her father-in-law and playback singer Shoba Chandrasekhar is her mother-in-law.
Personal Info
Sangeeta is a simple and humble woman. She is a homemaker. She has a perfect physique with fair skin color. Her shiny black hair and sparkling black eyes add to her simple beauty. She is big fan of her husband Vijay. She loves cooking. Her favorite color is white and she likes to wear sarees. She is fond of cricket. Her most favorite destination is Switzerland. She likes listening to music and her ideal singer is S.P. Balasubrahmanyam. She is an active user of social media and she handles her Facebook account actively. Vijay calls her Geeta out of love.
When the Cupid Struck Them
Sangeeta saw Vijay in the film Poovae Unakkaga. She was so galvanized by his performance that she became his huge fan. She personally came to praise him for his acting. He was busy in his shooting in Chennai. He greeted her pleasantly and they had a sweet chit chat. After that, she made numerous visits to Chennai to see Vijay and she praised him every time for his work. Vijay was dazzled by her gesture and he invited her to his home to which she happily agreed. Sangeeta met his parents and spent some quality time with them. They also liked her and asked her to visit again. In her second visit, Vijay's mother asked her to marry Vijay and she merrily said yes.
Wedding
After the approval of both families the couple tied the nuptial knots on August 25, 1999. They had a wedding as per both Hindu as well as Christian tradition. They are blessed with two children. Her son Sanjay was born in 2000 in London and her daughter Divya was born in 2005 in Chennai.
Here are some alluring pictures of Sangeeta.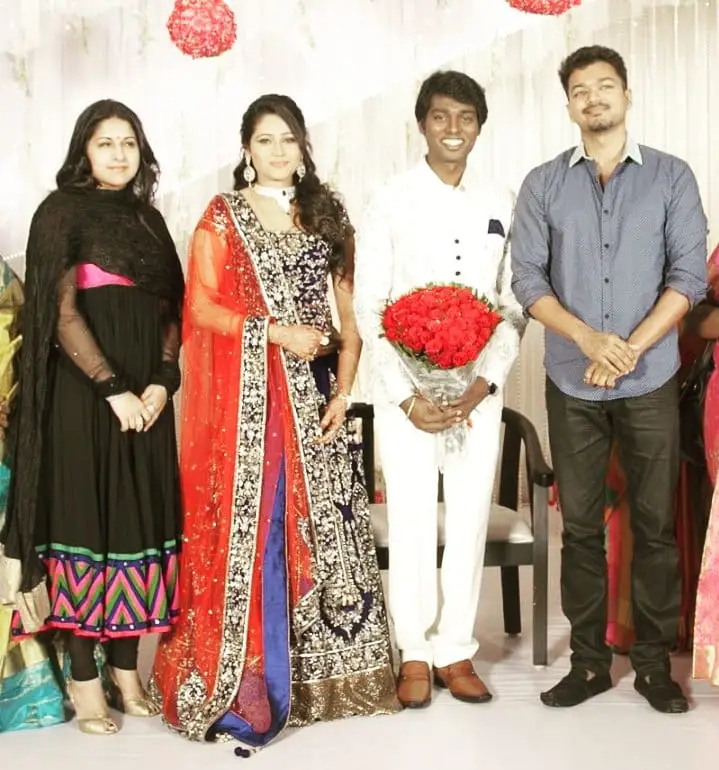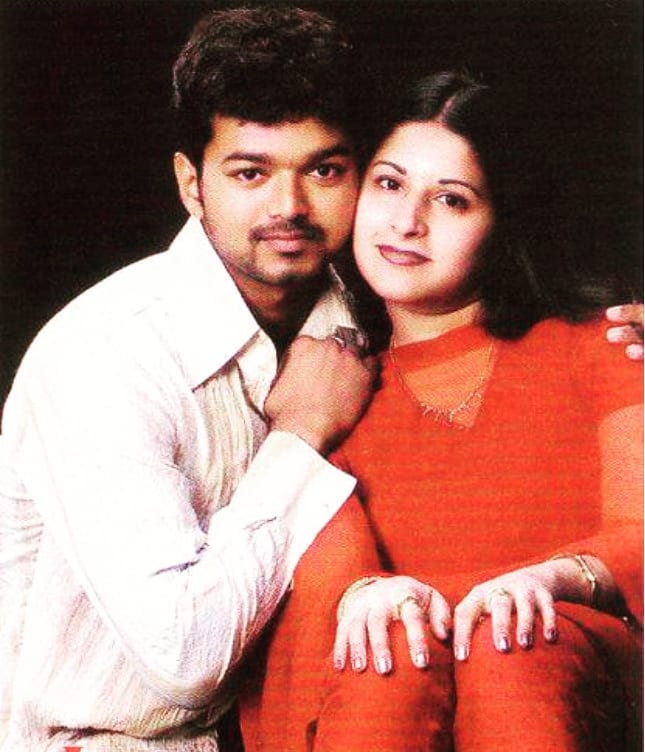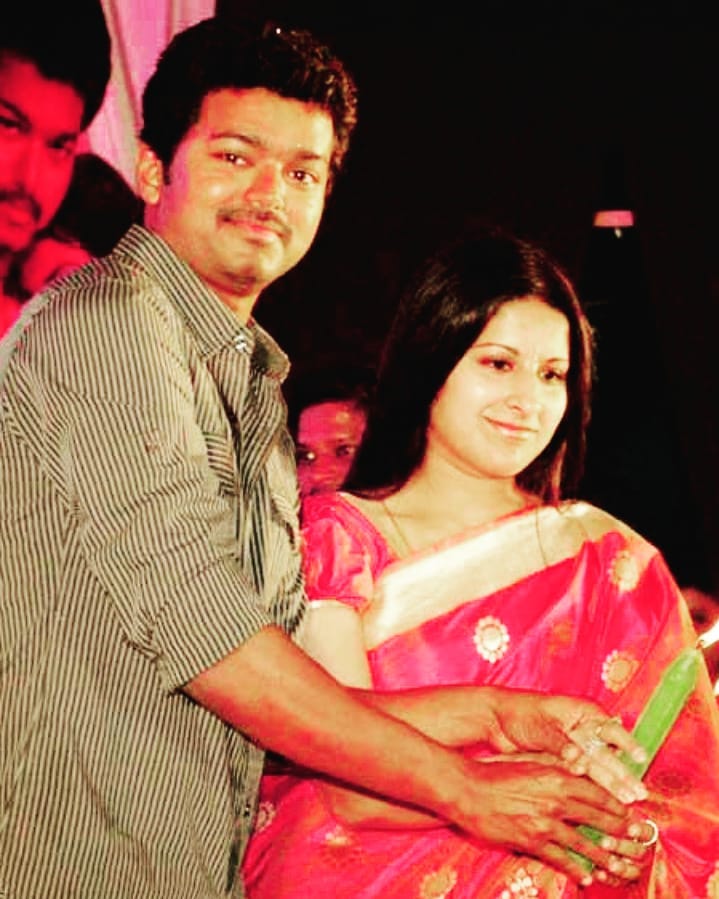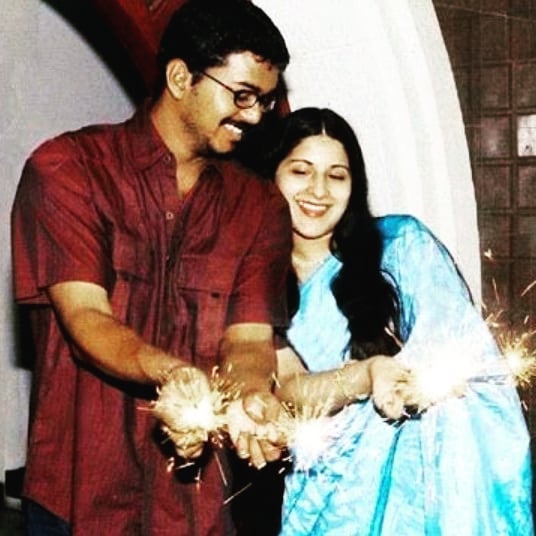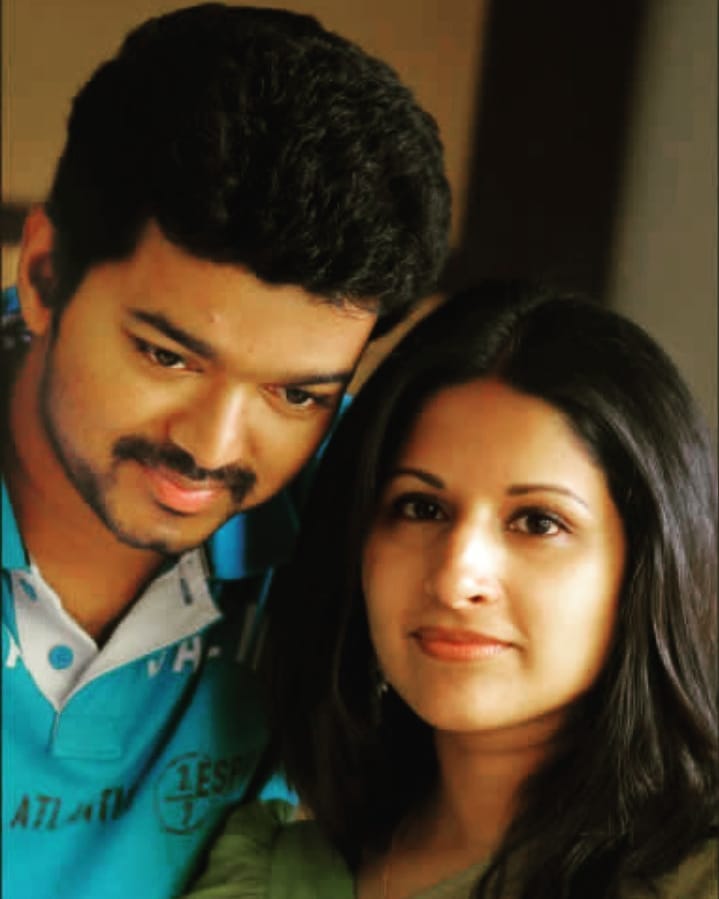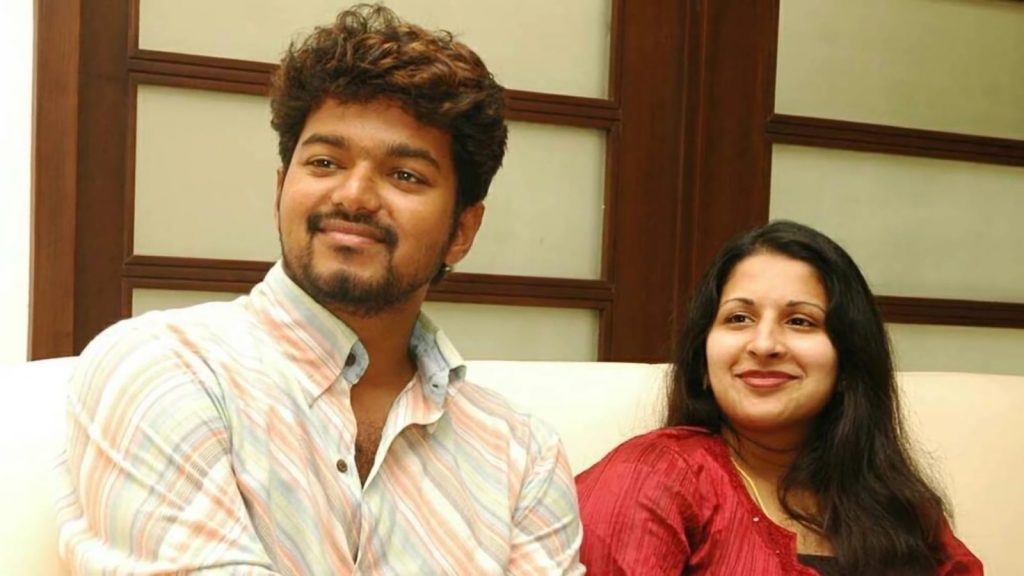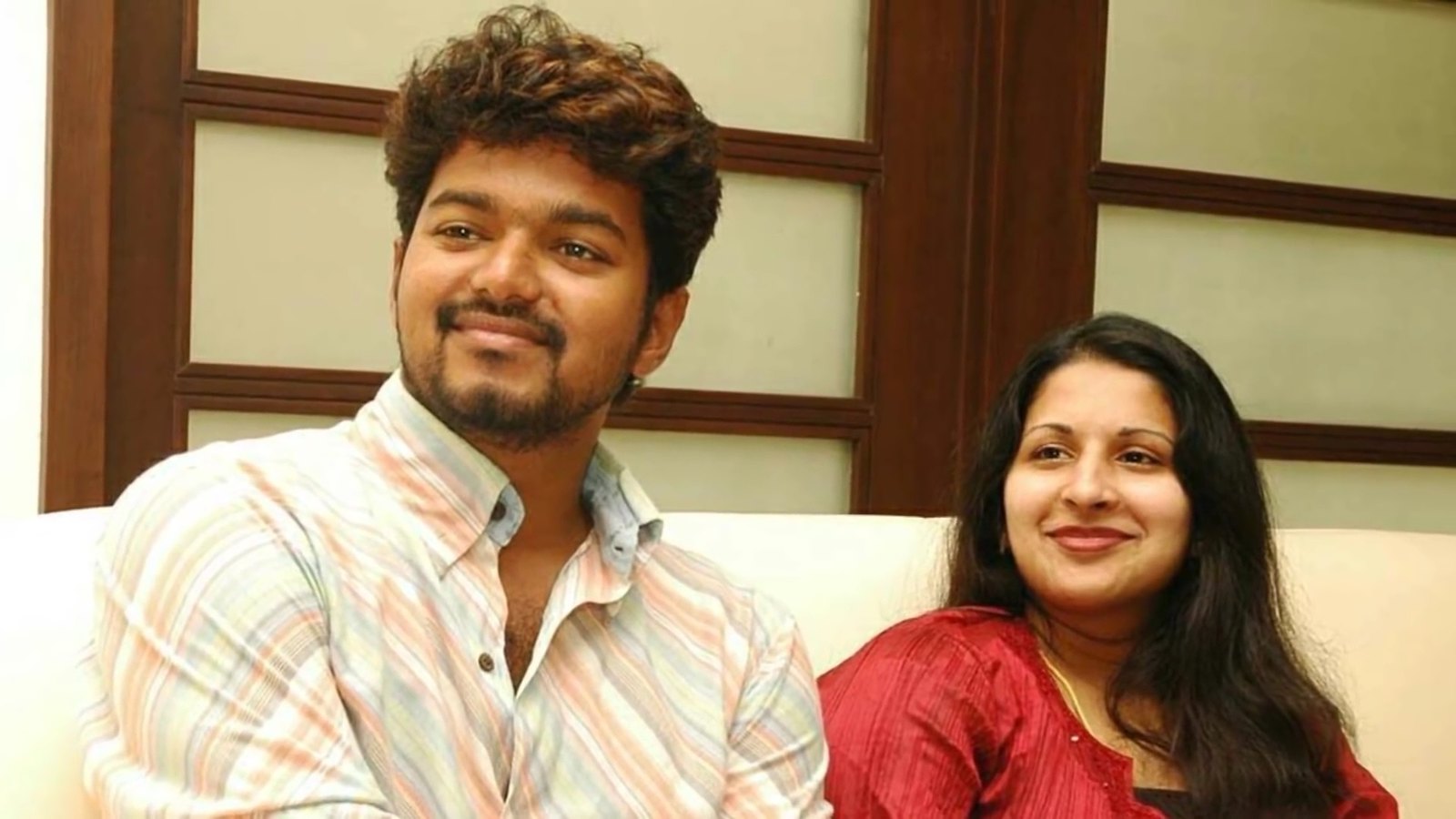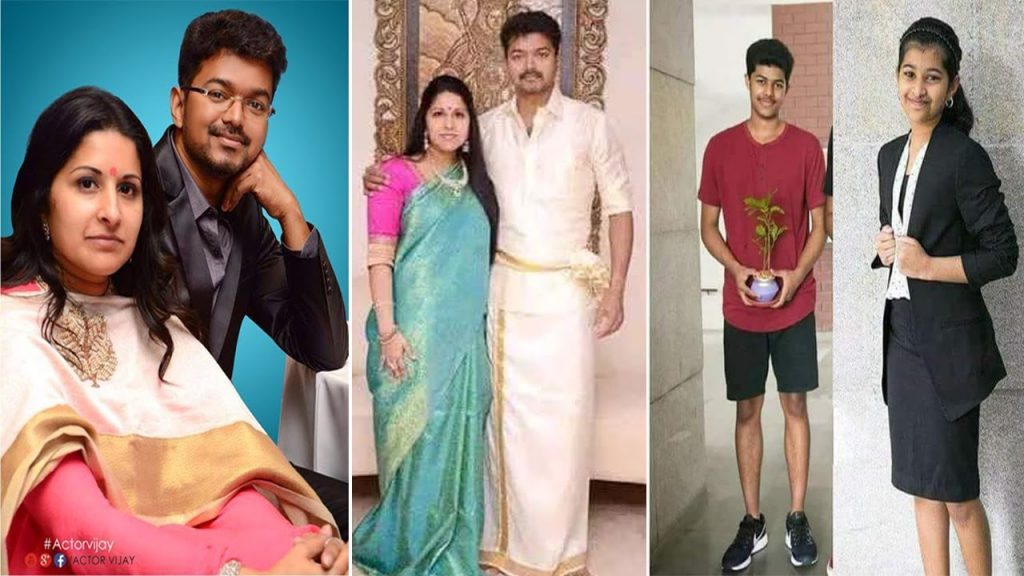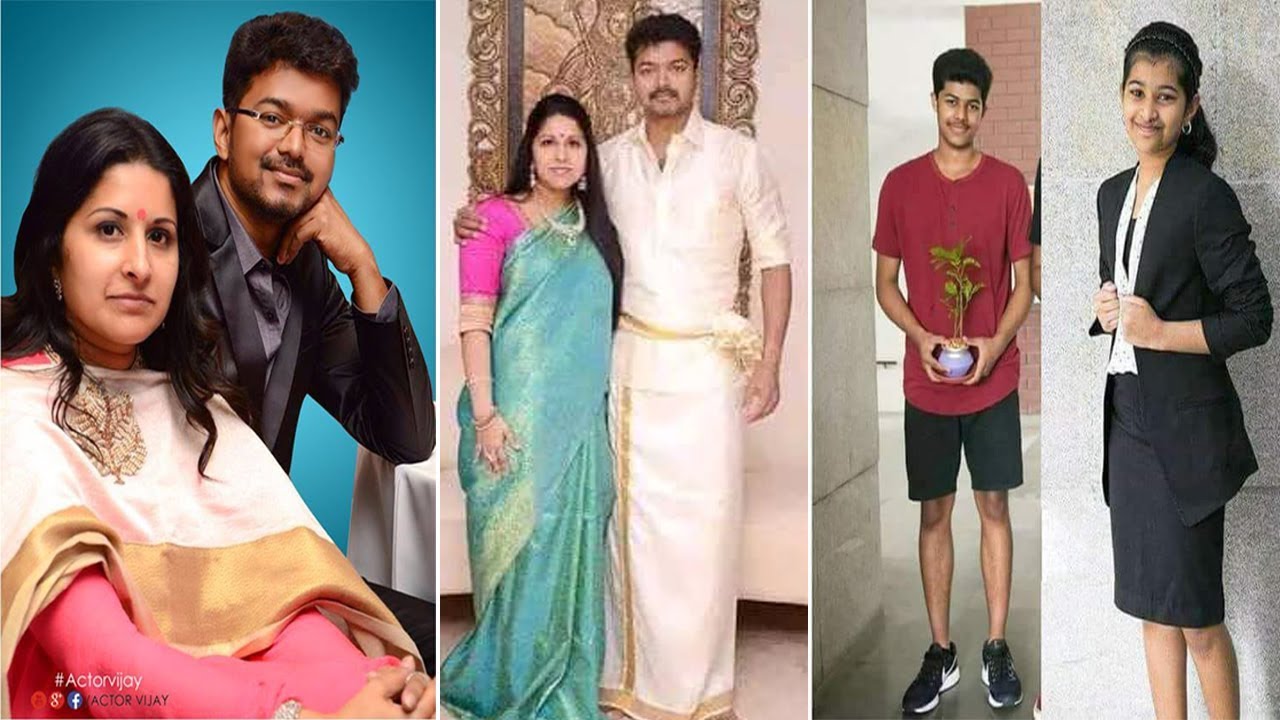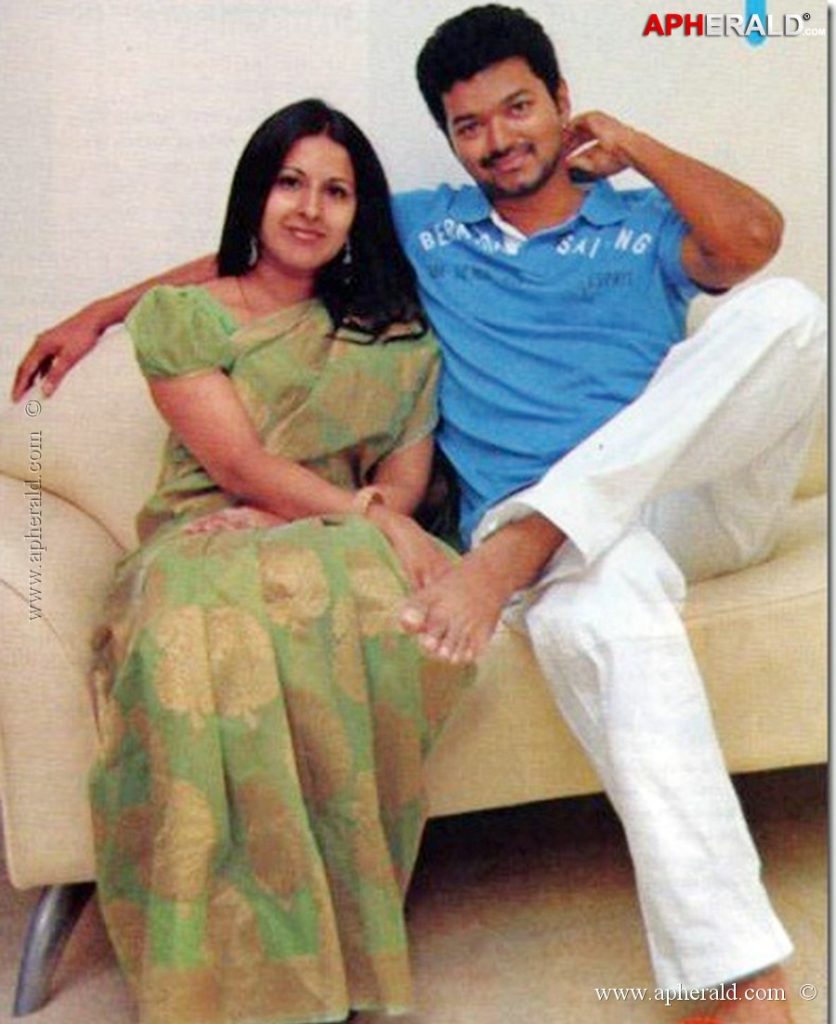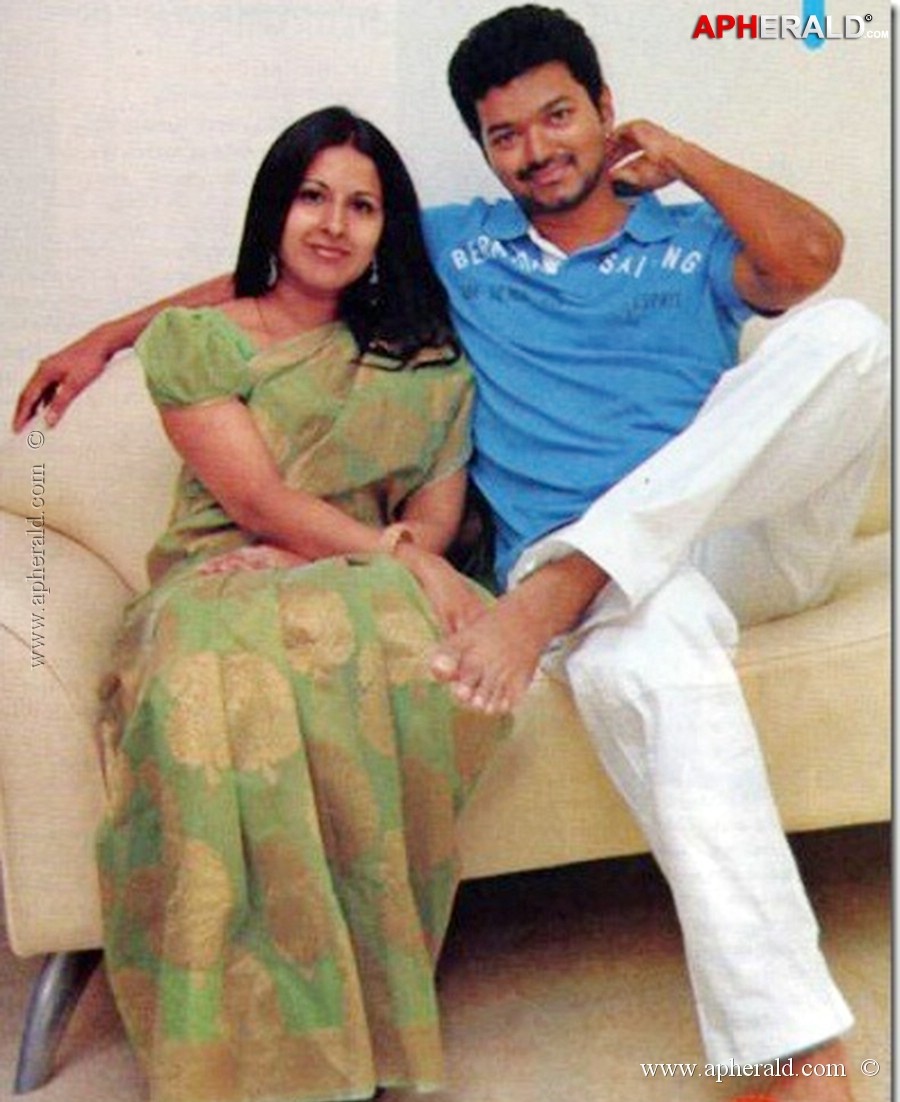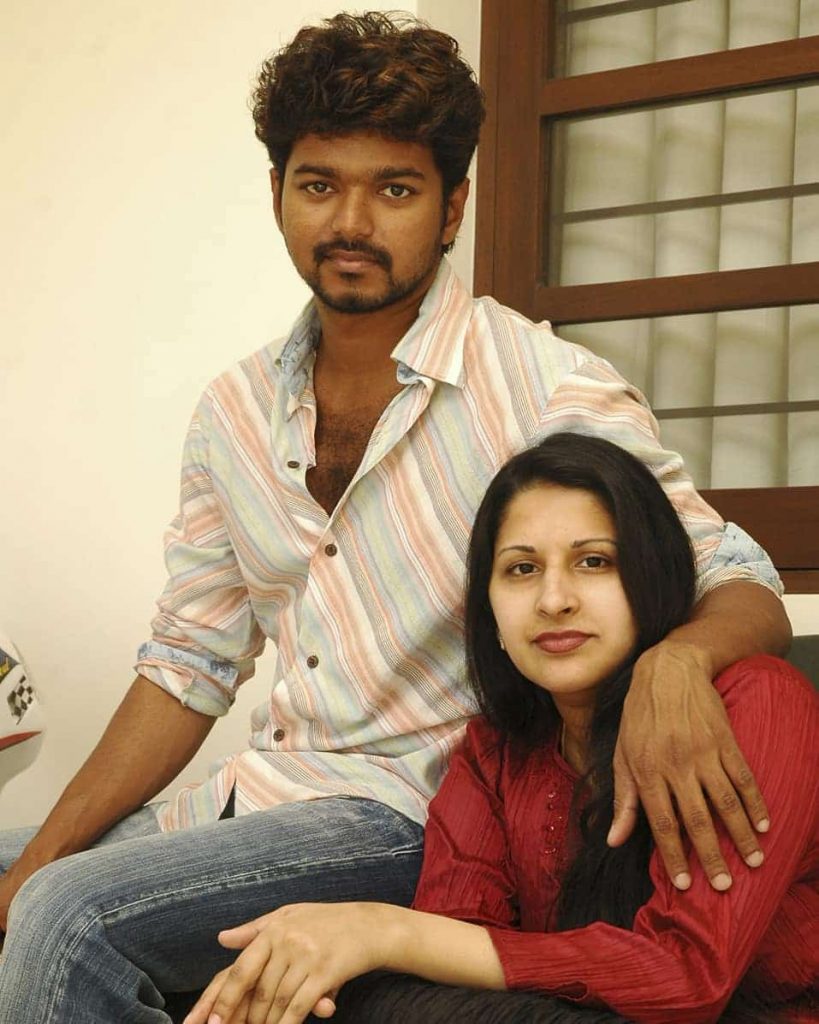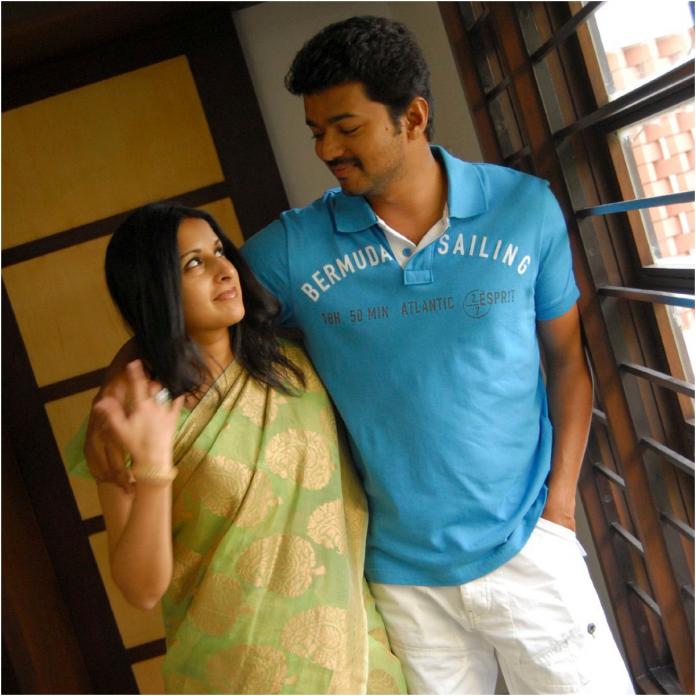 Write your views about this couple and this article in the comments below.